Snapchat's pitch to advertisers is starting to feel as ephemeral as its content — and its Q4 results prove it
February 1, 2023 • 6 min read
•
•
Ivy Liu
Advertisers are finding fewer reasons to spend on Snapchat.
The ad dollars (or lack thereof) Snapchat raked in over the holiday season makes this all too clear.
Ad revenue over the fourth quarter was flat compared to the same period the year prior. This was the slowest rate of growth since the mobile app floated onto the stock exchange in 2017. And the slump looks set to continue for a while yet.
That's according to Snapchat's own forecast, which warned ad revenue could drop by as much as 10% over the first three months of the year.
This protracted slowdown makes sense, considering Snapchat's business problems. Among them are layoffs, axed initiatives like Snap Originals, the loss of its longtime ad boss and Apple snuffing out its ability to give advertisers effective targeting and measurement.
Whether advertisers are willing to see how all these issues shake out is anyone's guess. As it stands, it doesn't look like they are.
Snapchat has a lot of work to do to win back advertisers
Take the clients at The Social Standard, for instance. They haven't inquired about influencer campaigns or paid advertising on Snapchat in over 12 months, said the company's founder and CEO Jess Philips.
"That's incredibly telling to us," said Philips. "Coupled with the banner ads on the platform's business site pushing discounts, as a public company I think the writing is on the wall."
The implication here is that Snapchat's limitations are finally catching up to the company — at least in the eyes of marketers. As Craig Brown, SVP of strategy at digital agency Incubeta U.S., explained, "Snap tends to only be included if it was being used prior to TikTok's growth, and isn't a platform that is ever pushed by clients, or asked about by CEOs as 'are we missing out?'"
While it may be too soon to count out Snapchat's ads business entirely, rewiring it into something more appealing to advertisers won't be easy — especially when so many marketers aren't advertising much there in the first place.
This was certainly the case for the advertisers who employ ad agency Blue Wheel. In the fourth quarter, ad spending on Snapchat rose just 3% compared to the previous quarter, and only 7% on the same period a year ago.
For context, ad spending on TikTok was a lot higher over a similar period for a number of agencies. The disparity between the two platforms looks set to stretch on well into the year.
"Snapchat spend will slow down initially to start 2023, as brands cut budgets and become efficiency focused," said Eitan Reshef, CEO of Blue Wheel. "Snap will be out because again, it's more top of the funnel focused, rather than a profitable conversion channel for many."
The point is that top of the funnel marketing tends to be bottom of the pile for many advertisers in a downturn, when brand building often takes a backseat to more immediate goals. That's a tough sell for any media owner, even before considering Snapchat's problems. And it gets tougher still because even if there were marketers chomping at the bit to advertise on the app, there's a chance they'd be put off by the price.
Granted, Snapchat's ad prices are not extortionate in the current wave of media inflation. For instance, in the third quarter, the cost to buy 1,000 impressions of ad inventory on Snapchat was 30% compared to Meta for the average advertiser, per agency Tinuiti. But Snapchat's ads aren't cheap either — at least not when compared to other platforms. Indeed, the same number of impressions on TikTok are 42% cheaper than Meta.
Put another way: It's cheaper to advertise on TikTok than it is to do so on Snapchat — something marketers will be watching closely. Indeed, in the midst of a downturn, they're more sensitive than normal to ad prices. This explains — at least partly — why marketers are taking money they would've spent on Snapchat to spend with TikTok.
"Tiktok has almost completely replaced Snapchat as the preferred medium to reach Gen Z for our clients," said Ellen Prinzi, vp of client service and innovation at entertainment marketing agency FlyteVu. "The app's growing popularity has created 'pressure' on brands to have a TikTok strategy. Another plus is that TikTok has a sleek and easy-to-use ad platform that's only improving."
But there's only so much Snapchat can do to manage this slowdown in the near-term. Not least because it has more ads than ever to sell at a time when demand for them is the weakest it's been in a while. In the fourth quarter, the volume of ad impressions it could sell rose by 8% versus the year prior, but the company saw a 9% decline in the cost per thousand impressions.
"From our recent conversations with our partners it seems like advertising demand hasn't improved but it hasn't got significantly worse either," said Snap's CEO Evan Spiegel during the company's earnings call. "The brand spend has significantly reduced like we saw in the fourth quarter but our direct response business continues to grow in the fourth quarter. In general it seems like our partners are managing their spending more cautiously so that they can react quickly to any changes in the environment."
Snap's uncertain future
As grim as the cloud is over Snapchat's prospects, it has some silver linings. Its audience is one. Time spent on the app may have decelerated to 7% in the fourth quarter of last year, per SensorTower, but engagement there continues to be strong. In fact, it's increased since the fourth quarter of 2019 from 58% to 63% over the same period in 2022.
With that said, there's no point in having users if you can't cash in. It's only a matter of time before Snapchat is under significant pressure to kickstart its stuttering ads business.
So far, there have been glimpses of what this plan could look like, from Spotlight to the innovation on augmented reality. More needs to be done, however. The narrative around the ads business in marketing circles borders on apathy at times. Worse still, is that Snapchat's pitch to the market doesn't seem to have been able to counter this growing indifference.
As far as Baruch Labunski, CEO of Rank Secure, is aware, Snapchat hasn't done much about changing its pitch or developing new products. In his view, that is a mistake, as the platform should pitch to more businesses or target audiences that would spend money on products being advertised.
It's a point that gets to the root of one of the key problems with Snapchat's ads business: It doesn't offer much variety. A large chunk (90%) of its ad revenue is anchored in the Commercials and Snap Ads served in the Stories and Discover formats, according to New Street Research. Now might be a time for Snapchat to look at ways to diversify its ad revenue.
The platform already took the first leap toward doing so by launching its subscription model, Snapchat+, in August 2022. But as Brown pointed out, the launch indicated that Snap is struggling to find ways to expand its advertising business.
"By being resistant to change and not evolving like other platforms, Snapchat has a long way to go in becoming competitive amongst other ad revenue strategies," added Alex Payne, founder of Room Unlocked.
https://digiday.com/?p=486900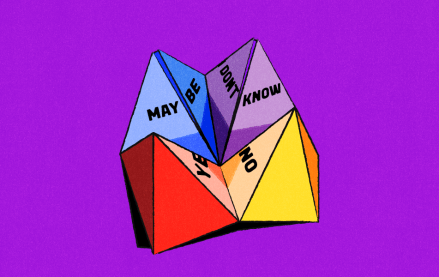 October 3, 2023 • 5 min read
•
•
Overall there's more due diligence from marketers when it comes to influencer marketing efforts now, according to marketers and agency execs, who say that there's been more rigor over the last year, and especially over the last six months.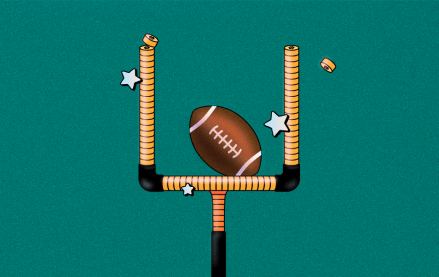 October 3, 2023 • 3 min read
•
•
The collaboration between the Los Angeles Rams and Snapchat goes back to 2020 as the Rams made became the first NFL team to conceive a Snapchat AR experience, affording fans the opportunity to virtually wear the team's recently unveiled uniform.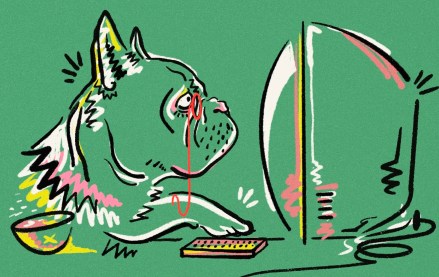 October 2, 2023 • 7 min read
•
•
When it comes to agencies, both of Meta's older sibling social media platforms may be past their primes.