Future of TV Briefing: TV ad industry's measurement mess gets closer to cleanup phase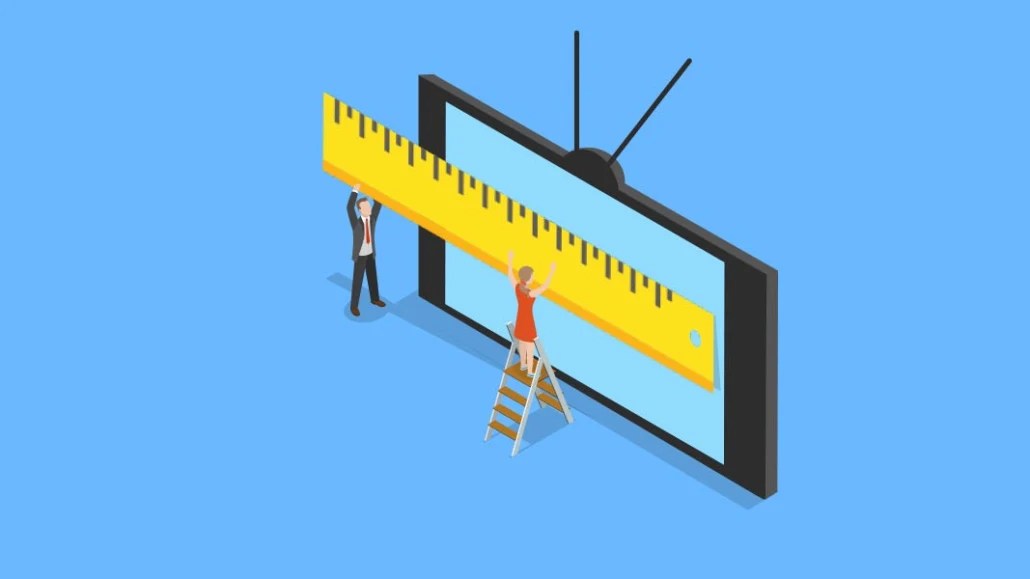 This Future of TV Briefing covers the latest in streaming and TV for Digiday+ members and is distributed over email every Wednesday at 10 a.m. ET. More from the series →
This week's Future of TV Briefing looks at what an industry group's conditional certification of three measurement currency contenders signals about the TV ad business's measurement overhaul.
Currency clarity
The writers'-studios' detente, Amazon Prime Video's ad plan, YouTube's AI additions and more
Currency clarity
For the past two years, the TV advertising measurement landscape has been a mess. It still is. But now that the primary measurement currency contenders have formally emerged in the past week — and with only a handful of months before advertisers start deciding which currencies to adopt in next year's upfront market — it's becoming a more manageable one.
Before we get into all that, though, a quick summary of the state of the measurement overhaul. And for that we need an analogy. Consider the TV ad industry's measurement overhaul as akin to someone cleaning out their closet, according to Roseann Montenes, head of strategic audience solutions/partnerships and alternative currency measurement at A+E Networks.
Since Nielsen's measurement issues were aired out in 2021 and kicked off this whole overhaul, the industry has been effectively emptying its closet to reassess its measurement infrastructure, especially with respect to which measurements to use as currencies, or the basis for transactions between ad sellers and buyers. That closet-emptying period has led to the measurement landscape looking like a bedroom with clothes strewn all around, as TV networks and streaming services test out alternative measurement currencies ahead of next year when Nielsen will do away with its historical panel-based measurement and the entire measurement system will effectively start from a clean slate (or a clean closet, if you will).
"We're at the point where we've emptied the closet; the room is a mess. And now we're in the organizing phase," said Montenes. She added, "it's like we need to figure out what we're keeping, what we're throwing out and how we're going to properly organize this whole situation because, as you can see, we're starting to weed."
The currency contenders emerge
That weeding has come in the form of the U.S. Joint Industry Committee — a group that includes TV networks, agencies and organizations such as OpenAP and VAB — effectively tipping three measurement providers as the primary currency contenders (in addition to Nielsen) by granting conditional certifications to Comscore, iSpot.TV and VideoAmp last week.
The three measurement providers emerged from a group of seven that were invited in early April by the U.S. JIC to submit for certification and were scored by a subcommittee of four buy-side representative and four sell-side representatives on a scale of 1 to 4, with 3 being the threshold for transactability, said OpenAP CMO Brittany Slattery. The subcommittee shared it scores with the broader U.S. JIC membership for approval in late August and then provided feedback to the measurement providers on why they did or did not receive conditional certification.
"We were just trying to go as fast as we possibly could," said OpenAP CEO David Levy. "We know that the time is definitely coming soon that we need to have new workflows all set up. We need to make sure that we have more transparency with the buy and sell side on which parties we can confidently work with moving forward. So there's definitely a time urgency factor."
To be clear, conditional certification is not full certification. The latter decision won't be made until early next year after the measurement providers submit to a data evaluation process. But the conditional certification is a step in that direction and a sign of progress for a measurement overhaul that has been mired in a "test and learn" phase for the better part of the past two years. And given that the certification process involved members from the buy and sell sides coming together to evaluate the measurement providers, it's likely to further catalyze that progress by allowing TV ad buyers and sellers to focus on what are now the main measurement currency options.
"I'll put it this way: When we look at the currency marketplace, we don't see others hanging out along the perimeter," said John Halley, president of advertising at Paramount. "I think this the moment for new currencies to establish themselves. And those that are ready are probably going to create a bit of a moat in the area."
"If you're talking about, from a real way, a Nielsen replacement or alternative, these three would be the companies right now," said Bharad Ramesh, executive director of research and investment analytics at GroupM.
The Nielsen predicament
Plus one: Nielsen. Nielsen was invited by the U.S. JIC to submit for certification consideration but has decided not to participate.
"Earlier this year, when the JIC released its requirements for measurement providers, we took issue with a handful of items. Chief among them was Nielsen's belief in the trust and transparency that results from MRC accreditation. We have said that we are open to continued dialogue with the JIC on their plans and path forward, but that a proper response to their RFI was not something we would engage in while these issues remain," said a Nielsen spokesperson in an email.
Nonetheless, Nielsen has been the predominant measurement currency for decades, so it remains in the mix even sans certification. As was the case when the Media Rating Council stripped Nielsen of its accreditation in 2021 and TV ad buyers and sellers still overwhelmingly used Nielsen as the currency of choice in the 2022-23 upfront cycle.
"I think as the legacy provider, of course, they are certainly still going to be part of the process," said Brian Hughes, evp and managing director of audience intelligence and strategy at Magna. Of course, as with everyone else interviewed for this story, he would like to see Nielsen participate in the U.S. JIC's certification process, and while the U.S. JIC does not plan to reopen its certification submission window until next June, Levy and Slattery said the committee would be open to voting on whether to evaluate Nielsen outside of that cycle if the measurement provider decided to participate.
And, as with Nielsen, ad buyers and sellers still have the option to use other measurement providers as currencies despite them not having been JIC-certified. So it's entirely possible that the list of currency contenders has not actually consolidated. But, as stated above, that list has concentrated and perhaps just in time.
"We don't have a ton of time because Nielsen is moving away from [its current measurement currency methodology], and so we have to be ready," said Halley.
An industry on the clock
The industry has been working to be ready. But that work has been a bit of a slog, with Nielsen remaining the predominant currency choice in this year's upfront cycle as ad buyers and sellers dealt with a weakened advertising market. Signs of progress are sprouting up, though.
Case in point: In the 2022-23 upfront cycle, A+E Networks had zero advertisers agree to transact on alternative currencies; a year later, 10% of the TV network groups' advanced audience 2023-24 upfront deals included alternative currency measurement, according to Montenes.
For its part, all of Paramount's advanced advertising deals signed in this year's upfront will run alternative currencies, Halley said.
But again, the full sweep of next year's upfront deals will effectively need to be based on new currencies, with Nielsen One replacing its legacy methodology. And it's not that far off that advertisers and agencies will need to choose which currencies to support.
"We have to make decisions by February-March because we have to plan the currency. So our timeframe is even shorter than upfront calendars may suggest," said Ramesh.
In other words, the industry is still running up against the clock, and the measurement overhaul is still a bit messy. But after two years of disarray, industry executives see the JIC conditional certification announcement as helping to clarify those looming currency decisions and hopefully catalyzing the broader shift.
"This stuff doesn't move as fast as we'd like it to, but I think we've made more progress in the last year than we probably did in the previous five. So I'm happy with that," said Hughes.
What we've heard
"Our YouTube business — guess what? It's not losing money. That is something to celebrate. That's a big, important business. [Video production is] very expensive. And we've really had to scale that back."

— Vice Media Group COO of news and entertainment Cory Haik during the Digiday Publishing Summit
Numbers to know
>5 million: Number of people who pay $3.99 a month for Snap's subscription service Snapchat+.
50%: Percentage share of Insider's video viewership taking places on connected TV screens.
$5: Price increase that Dish Network will introduce next month for its pay-TV subscribers.
What we've covered
Marketers 'optimistic' after WGA strike's potential resolution, but aren't expecting ad dollars will return just yet:
Even when daytime and late-night talk shows return, advertisers don't expect their dollars immediately to go to them.
A resolution of the actors' strike may have more of an impact.
Read more about the writers' strike's resolution here.
Creators still turning down work as the Hollywood SAG-AFTRA strike continues:
The Screen Actors Guild has warned creators against working for film and TV studios during the strike.
38% of U.S. creators disagree with the union's guidance.
Read more about creators here.
Agencies move on from creating content for specific platforms to focus on short-form video:
Agencies are seeking short-form video experts.
The similarities across short-form video platforms makes repurposing easier, though platform-specific edits are still necessary.
Read more about short-form video here.
Why Warner Bros. Discovery's HGTV is leaning harder into YouTube and Threads to monetize and engage social audiences:
HGTV's YouTube revenue has increased by double digits in the past year, according to its director of editorial and audience development Rashidah Bashir.
Bashir spoke about the TV network's platform approach during last week's Digiday Publishing Summit.
Read more about HGTV's social strategy here.
How the TikTok Shop pitch has gone down with marketers:
Marketers aren't clear on how their brands are supposed to show up in TikTok's shopping platform.
TikTok Shop's API setup has also been challenging for brands to implement.
Read more about TikTok Shop here.
What we're reading
Writers, studios reach a detente:
The Writers Guild and the organization representing TV and movie studios reached a tentative agreement over the weekend to end the nearly five-month-long strike after the studios agreed to raise royalty payment amounts and limit the use of AI, among other terms, according to The Wall Street Journal.
Amazon plots Prime Video ad-supported tier:
Amazon's flagship streamer is the latest historically ad-free service to announce a foray into advertising with plans to add an ad-supported tier in 2024, according to Bloomberg.
YouTube will add AI tools for creators:
The Google-owned video platform will let creators use AI to create video and photo backgrounds as well as to come up with video ideas, according to The Verge.
The age gap between traditional TV and streaming:
The median viewer age for traditional TV networks is upwards of 60 years old, but those same shows can see median viewer ages that are 20 to 25 years younger on streaming, according to The New York Times.
Want to discuss this with our editors and members? Join here, or log in here if you're already a member.
https://digiday.com/?p=519314
This week's Future of TV Briefing looks at how this year's upfront and recent announcements from AMC Networks and Paramount indicate the progression of programmatic in the TV and streaming ad market.
This week's Future of TV Briefing looks at how major streaming service owners' subscription business fared in the third quarter of 2023.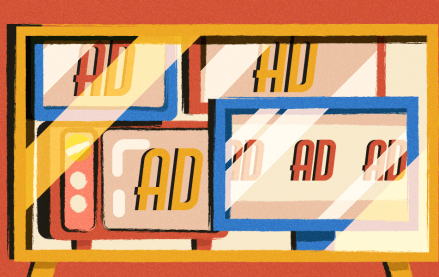 This week's Future of TV Briefing looks at what TV and streaming companies' latest quarterly earnings reports indicate about the state of the TV advertising market.