Future of TV Briefing: This year's upfront is set for a streaming showdown
March 31, 2021 • 12 min read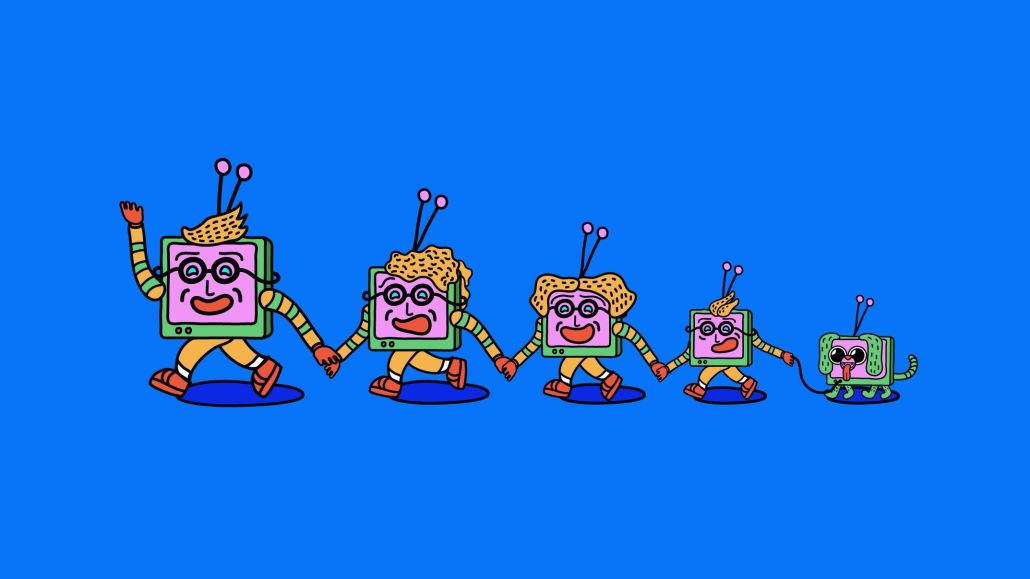 Ivy Liu
This Future of TV Briefing covers the latest in streaming and TV for Digiday+ members and is distributed over email every Wednesday at 10 a.m. ET. More from the series →
The Future of TV Briefing this week looks at why this year's TV and streaming upfront market may lead to bigger-than-expected business for streaming ad sellers.
The upfront goes upstream
Checking in on the connected TV platform war
Streaming pay-TV struggles, Netflix's subscriber advantage, Hollywood's diversity progress and more
The upfront goes upstream
Historically streaming has taken a backseat to traditional TV in the annual upfront market. This year, however, streaming will be sitting shotgun as it gets closer to seizing the wheel. But the question is whether TV network owners will use streaming to retain their grip on the upfront market or whether streaming-only sellers have an opening to take more control.
The key hits:
Heading into this year's upfront, agency executives are looking to push TV network owners to fix the traditional TV side of the marketplace and streaming will be central to that tug of war.
As ad buyers advocate for the networks to acknowledge in their viewership guarantees that linear viewership is eroding, they expect the networks to push back by prodding advertisers to redirect dollars to the networks' streaming properties.
The continued shift of money from traditional TV to streaming creates an opportunity for those dollars to not only go to the networks' streaming properties but opens up advertisers' wallets even more to connected TV platform owners like Amazon and Roku as well as YouTube, which has a growing CTV audience and a streaming pay-TV service.
The TV network owners "think the shift will be to their digital delivery and streaming businesses. But it may just jump over and head to Roku and Amazon and YouTube," said one agency executive.
To be clear, the TV network owners' streaming pitches will be the strongest they have been in this year's upfront. Once WarnerMedia debuts HBO Max's ad-supported tier in June, the major TV network groups including Discovery, Disney, NBCUniversal, ViacomCBS and WarnerMedia will all have their respective ad-supported streamers rolled out and ready to pitch.
However, agency executives wonder how much streaming inventory the networks will actually have on offer. Between the relatively low number of ads the streamers will air per hour of programming — which the agency executives believe is a smart move — and the fact that many of the streamers require people to pay to access even their ad-supported tiers, agency executives are having a hard time assessing how many people they can actually expect to reach through the networks' streamers during the duration of their next upfront deals. "I think we're probably a year away from the full impact [of the networks' standalone streamers on the upfront negotiations]. HBO Max and Discovery+ will still be pretty nascent. Peacock is further along and seems to be growing rapidly, but it's hard to tell," said a second agency executive.
Another question among agency executives is to what extent the networks' streaming viewership will be incremental to their linear viewership. "How much [the networks' streaming properties] will cannibalize from their existing linear offering is really hard for us to understand, project and figure out," said a third agency executive.
Amazon, Roku and YouTube, by contrast, don't suffer from a lack of scale. That scale initially helped these digital-only players to crack into the upfront marketplace in the first place when the primary option for reaching people who don't watch traditional TV but stream TV-quality programming was Hulu. Now, with the broad acceptance among advertisers that their money needs to follow audiences and move to CTV, these companies are in position for a windfall. "They're very important parts of the marketplace at this point. They all can deliver really significant audiences and have strong data platforms," said a fourth agency executive.
However, the current volume and growth trajectory of the inventory these digital-only platforms are able to sell can work against them. Amazon and Roku each claim to reach more than 50 million people each month on their respective CTV platforms, and YouTube said that more than 120 million people streamed the platform's traditional videos or its streaming pay-TV service on a TV screen in December. That expansive scale is leading to a variation of the increment question: What is the overlap both among the platforms' audiences and between the people the platforms can reach and those who the networks' streamers attract?
"In a way, their competition isn't television anymore," said the fourth agency executive of Amazon, Roku and YouTube. "I don't think the buy side, and to some degree the client-side needs to hear that TV ratings are down and we should move money to connected TV. That story is loud and clear. They need to focus their story more on why is YouTube CTV more valuable than Amazon and Roku versus Amazon. That is a marketplace in and of itself."
Ironically, for how flat the streaming ad playing field is becoming between TV networks and digital-only platforms, there seems to be a risk of it reinforcing some separation as both sides' streaming pitches develop. Advertisers may be moving more money to streaming, but some seem to be making a distinction between the money they are purely putting into streaming and the money that is part of their overall TV spending, the bulk of which continues to go to linear TV.
"Linear TV dollars are going to come down somewhat. They will go to streamers first and then devices second," said a fifth agency executive, referring to streaming services and CTV platforms, respectively. As for why streamers first, "Streamers are how you ensure decent pricing for linear," said this executive.
Confessional
"There will be a reduction in viewership this summer because people will be outside and vaccinated. So we shouldn't go bonkers on content."

— Entertainment executive on ramping up production make up for last year
Stay tuned: Connected TV platform war
Amazon, Roku and Samsung may operate the most popular connected TV platforms, but competition is coming.
On March 25, Vizio went public to raise money to fund the expansion of its smart TV platform, and on March 29, Comcast announced a deal to distribute Disney+ and ESPN+ on its Xfinity Flex CTV platform. Meanwhile, LG is stepping up its CTV ad pitch after the smart TV maker acquired TV data provider Alphonso in January and rebranded that business as LG Ads in March.
However, these companies are facing an even steeper uphill climb to keep up with their top competition. In the fourth quarter of 2020, Amazon overtook Samsung as the top CTV device seller worldwide, with 12.1% percent of CTV device sales in the period compared to Samsung's 10.9%, according to Strategy Analytics. Sony's and Nintendo's gaming consoles put them in the third and fourth positions, with LG ranked fifth with 5.9% of Q4 sales. Roku ranked sixth at 5.8%, but the company also powers some of the Smart TVs sold by TCL, which ranked seventh at 5.7% and may have pushed the share of Roku-powered CTV devices closer to Amazon's and Samsung's echelon.
Companies like Vizio, Comcast and LG have another challenge to contend with, though: their respective footprints. Comcast's Xfinity Flex is only available to people who pay for Comcast's internet service, meanwhile, Vizio's and LG's CTV platforms are limited to their respective smart TVs. Amazon and Roku, by contrast, sell CTV devices that can be plugged into just about any TV, dumb or smart, and also come built into some Smart TVs. Meanwhile, Samsung has the same limitations as Vizio and LG but has a head start when it comes to its share of the smart TV market.
For its part, Vizio is counting on people choosing its cheaper smart TVs and opting to use its smart TV platform rather than plug in another CTV device. In the past year, when people have streamed video on Vizio's Smart TVs, they have done so via Vizio's own smart TV platform more than 50% of the time, said said Mike O'Donnell, chief revenue officer for Vizio's platform business.
To increase that percentage, the company has been building up its free, ad-supported streaming TV service WatchFree. But the FAST market has quickly become saturated and competitive to the point that Amazon's IMDb TV and Roku's The Roku Channel are investing in exclusive and original series. Asked whether Vizio plans to invest in original programming for WatchFree, O'Donnell said the company is focused on adding content providers that are creating their own original programming (but not necessarily exclusively for Vizio's platform) and is taking "a wait-and-see approach" to adding its own original programming.
Numbers don't lie
5%: Percentage of televised sports coverage in 2019 that focused on women's sports.
$75 billion: How much money the NBA will seek for the rights to air its games after its current deals expire in 2025.
50 million: Number of total new streaming video subscriptions that people in the U.S. will purchase this year.
34%: Percentage of the time people spent streaming ad-supported and linear video in January, compared to "other" video like subscription-based programming.
$2 million: How much money ABC is asking advertisers to pay for 30-second ad slots during next month's Academy Awards broadcast.
Trend watch: Streaming pay-TV struggles
The pay-TV business isn't only struggling in the traditional sense. Streaming pay-TV providers are also having a hard time, leading the successful ones to continue to raise their prices and others to shut down.
What we've covered
How Jeremi Gorman brought collaboration to the forefront at Snap:
Snap's chief business officer has married the company's product and sales teams and hired heavy hitters since joining in 2018.
Gorman's tenure has correlated with Snap's first increase in average ad prices since the company went public.
Read more about Jeremi Gorman here.
Why brands like Pepsi and Anheuser-Busch are creating TV shows:
Brands are trying to keep people's attention as they tune into more ad-free programming.
Shopify and Nike have created shows that will stream on Disney+ and HBO Max, respectively.
Read more about brands' TV shows here.
How PBS NewsHour is adapting its digital video programming strategy to a quieter news cycle:
This year PBS NewsHour plans to roll out new video series across platforms including YouTube and Instagram.
The aim is to broaden the program's programming slate beyond its core live streams that are very news-reliant.
Read more about PBS NewsHour here.
Fitness brands look to organic, short-form video to connect with remote consumers:
Brands like RXBar and Blink Fitness are using Facebook, Instagram and TikTok to make up for in-person activity shifting online.
While filling a near-term need, the shift could become a long-term strategy.
Read more about fitness brands' short-form content here.
What we're reading
Netflix's subscriber advantage:
Disney's and WarnerMedia's streaming services may be on pace to close the subscriber gap to Netflix, but the subscriber count comparisons aren't exactly apples to apples, according to The Information. Some subscribers pay different prices because of where they live or how they signed up for a subscription. For example, a subscriber who purchased their subscription through an intermediary like a pay-TV provider isn't as valuable because that intermediary takes a cut of the subscription fee and may also withhold the subscriber's contact information, making it so that the streamer is really only renting the subscriber. Netflix, by comparison, has taken pains to sell subscriptions directly and has the benefit of selling subscriptions for so long that it's been able to raise its prices.
Roku's original programming plans:
Roku isn't diving into exclusive original programming so much as dipping a toe, according to Bloomberg. The company has acquired Quibi's programming library as well as This Old House, but it isn't yet writing massive checks for new shows. That prudence squares with Roku's previous aversion to original programming altogether. It also befits the fact that Roku would be investing in original programming to reap revenue from advertising alone, which isn't as lucrative as recurring subscription revenue, especially when combined with ad revenue. Another explanation for the caution may be that Roku doesn't want to upset the companies it depends on to supply The Roku Channel with programming and Roku's CTV platform with apps — companies that Roku also asks to spend money to advertise on its platform — by quickly becoming a more direct competitor.
Hollywood's diversity progress:
The entertainment industry has taken steps in the past year to create more opportunities for people of color, but those opportunities have not necessarily turned into jobs, according to the Los Angeles Times. Programs like #StartWith8Hollywood have helped people of color gain mentors and entrance into fellowship programs. However, people of color still have a hard time being considered for jobs by white people that continue to dominate positions of power in the industry. To truly close the diversity gap in Hollywood requires following through on the progress these early efforts have initiated.
https://digiday.com/?p=408642
This week's Future of TV Briefing looks at what an industry group's conditional certification of three measurement currency contenders signals about the TV ad business's measurement overhaul.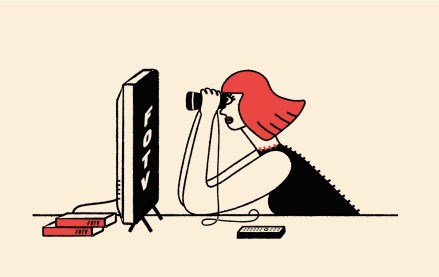 This week's Future of TV Briefing offers an updated list of the key terms that can cause confusion when talking about the TV, streaming and digital video industry.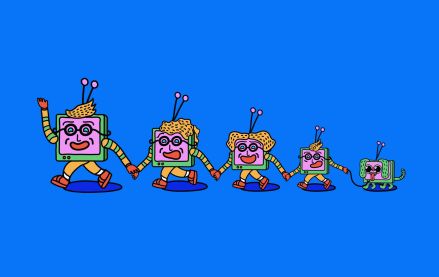 This week's Future of TV Briefing looks at what the Disney-Charter pay-TV distribution deal seems to indicate about the increasingly more-complementary-than-contentious relationship between traditional TV and streaming.