Media Buying Briefing: Buyers ask for, and get, pricing rollbacks in the upfront
July 10, 2023 • 6 min read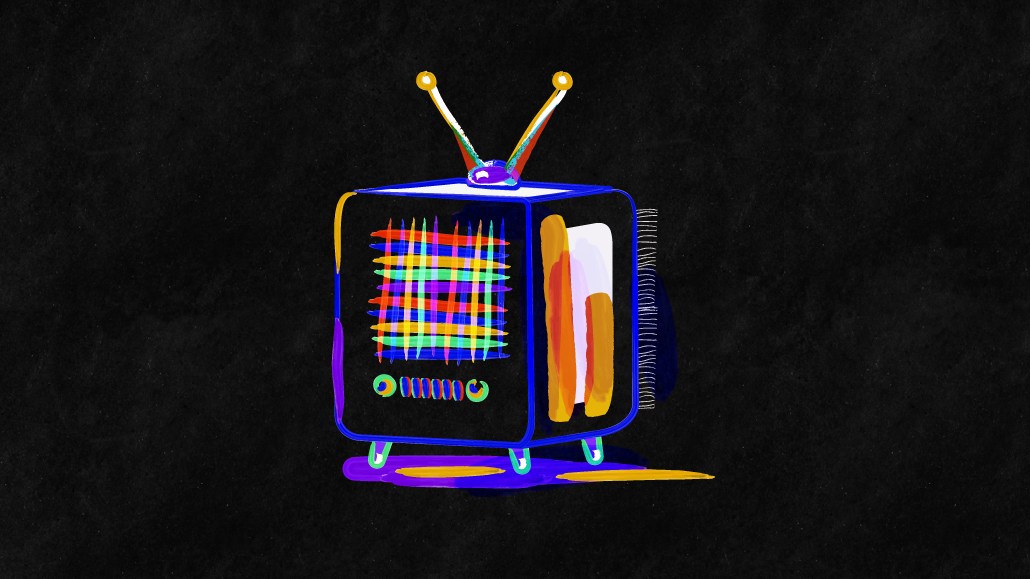 Ivy Liu
This Media Buying Briefing covers the latest in agency news and media buying for Digiday+ members and is distributed over email every Monday at 10 a.m. ET. More from the series →
The video upfront marketplace has begun to move in earnest over the last two weeks, with several holding company chief investment officers saying they've laid down close to three-fourths of their clients' dollars across linear, streaming and digital video. And those media buyers say almost all the deals are being done at pricing rollbacks from last year's upfront rates.
Just two weeks ago, one major holding company chief investment officer was nibbling on canapés and chatting with colleagues in the Carlton ballroom smack in the middle of Cannes Lions — which seemingly indicated that the video upfront marketplace was not moving yet. Part of that lack of momentum fully six weeks after the main video sellers presented their content during mid-May's upfront week is that media agencies still didn't have a clear sense of what their clients wanted to spend in the upfront.
It's clear now: clients' upfront budgets are down, and sellers — from the big TV firms like NBC Universal, Disney, Paramount and Warner Bros Discovery to YouTube and secondary connected TV outfits — are said by buyers to be playing along by agreeing to deals at lower rates than last year so they can increase the dollar volume of their deals. This includes linear TV as well as major streaming services.
"I have not done a single deal that isn't negative outside of sports," said one major holding company chief investment officer who declined to speak on the record. "I'm talking NFL, college football, NHL NBA — and even those numbers are modest increases."
There's a hint of panic in the air, as no one seems to know what the scatter market holds. Scatter is when any ad inventory that wasn't sold upfront gets sold on a quarter-by-quarter basis. And for the last two or three quarters, scatter ad rates have been down as well. Which doesn't bode well for those sellers who are going to hold back more of their upfront inventory.
"This market resembles the 2020 Covid year," said another chief investment officer who also declined to speak on the record. "Deals are getting done with very little fanfare. And virtually everything outside of sports is negative."
"There were a number of players who were thinking it was going to be more flat than down , but I think once they started to see how far down the linear budgets were, they came to a realization," said the first head buyer, who noted that deals were being agreed to at between 7-9% below last year's upfront rates, but that linear TV deals were being cut at even lower levels.
"I'm not going to apologize for my [clients'] budgets," added the buyer. "If you don't like my budgets. I'm sure I'll find somebody who would take them with open arms."
The last holdouts on the selling side, said one buyer, are Netflix and Fox News, which are said to be looking to still secure rate increases while also looking for as much dollar-volume as buyers will give them.
A third chief investment officer confirmed all the above, adding that the networks had little choice but to go along with the rate rollbacks. "The networks recognized that in order to maximize every dollar that they could obtain, it would have to be at a competitive and attractive price," said the buyer. "A volatile, dynamic scatter marketplace by definition is tough to rely on to make your numbers."
One surprise to the market movement, from what a few buyers said, is that besides sports, Hispanic and minority-owned media are also securing modest pricing increases.
But even more surprising is how buyers don't seem to be penalizing YouTube — despite a damning report that alleges up to 80% of its inventory might be low quality of not seen by consumers. One buyer said negotiations are talking a bit longer than usual but didn't say the agency was looking for significant rollbacks in pricing.
Sean Cunningham, CEO of the Video Advertising Bureau, has a theory of why that's the case — and he's pretty upset about it. He thinks that major advertisers and agencies have been complicit in allowing YouTube to employ opaque ad practices with a general lack of transparency standards — standards that all other video sellers are subject to.
"It's a double standard — this is a company [YouTube] that is given a constant pass on bad behavior," said Cunningham, whose organization represents the video sellers who compete with YouTube. "Where are the pronouncements from the heads of agency companies? Why aren't brand name CMOS livid about this?"
One reason is that YouTube's parent Google is just too big to mess with, said one of the buyers reached for this story. For one, the third buyer said it remains to be seen just how accurate the allegations are.
"It's not my job to litigate this," noted the buyer. But more importantly, penalizing YouTube could mean Google penalizes back in other areas. "When someone is that big and touches so many pieces, it's tough" to punch back. "They're a tough partner to ghost."
Color by numbers
Digiday and sibling Modern Retail have been covering the Barbie craze in anticipation of Mattel's live action movie hitting theaters July 21. And people are also amped for Christopher Nolan's upcoming "Oppenheimer." TV insights company EDO has been tracking ads for both, finding that trailers for these have been the most engaging of any theatrical spots airing on national TV. — Antoinette Siu
Some metrics:
Barbie's creatives outperformed the average category ad performance by 146% while Oppenheimer outperformed by 77% – TV viewers were more likely to engage online with both of these titles compared to the category average.
The engagement rate for theatrical movie ads were 70% higher on the day of and days following the movie's release compared to the days leading up to it.
Ad engagement for the theatrical movie category has been increasing on a per-person, per-second basis quarter-over-quarter since 2021, with the only exceptions being slight dips in Q3 2022 and Q1 2023.
Takeoff & landing
IPG's media shop UM landed global media duties for Upfield, a plant-based food firm that makes such products as Country Crock and ProActiv. The incumbent agency was Dentsu.
Stagwell Marketing Cloud's updated augmented reality app ARound introduced real-time statistics, data visualizations and other live game analysis as part of its partnership with baseball's Minnesota Twins.
Publicis' Spark Foundry hired Valerie Bernstein to be its chief growth officer, reporting to CEO Sarah Kramer. Bernstein comes over from an exec vp position at Advantage Unified Commerce … Carat India hired Sanchayeeta Verma to be its new CEO, reporting to Dentsu Media South Asia CEO Anita Kotwani. Verma is a veteran of multiple agencies, most recently as senior vp at Wavemaker back in 2020 … Digital customer experience company Hero Digital hired Horizon Media veteran Katie Comerford to be executive vp of marketing and media services.
Direct quote
"The easiest part for Meta will be monetizing Threads because if there's one thing the company excels at, it's advertising. Twitter's reach and growth trajectory aren't notable, and advertisers haven't seen great performance with their lower-funnel advertising."

— Kelsey Chickering, principal analyst at Forrester, on Meta's launch of Twitter competitor Threads. Click here to read Digiday's coverage of Threads.
Speed reading
Senior marketing reporter Kimeko McCoy stepped back to see how social media buyers are handling the influx of new text-based social channels, from Threads to BlueSky to Spill, for them to consider for their clients.
Senior news editor Seb Joseph produced a great survey of the ad-tech landscape in the wake of bankruptcies and upheaval to do a vibe check on how the industry is adapting — or not.
Senior mar tech reporter Marty Swant dug into the ramifications of Apple's latest iOS privacy changes and how it could impact marketers.
https://digiday.com/?p=510292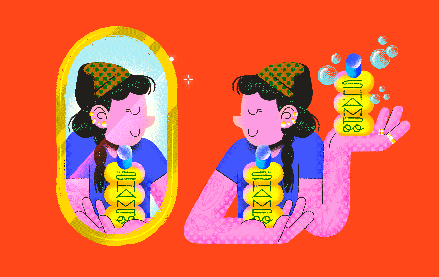 September 28, 2023 • 5 min read
Influencer marketing agency Influencer is adopting a brand lift measurement solution in a move to demonstrate the value of employing influencers and creators.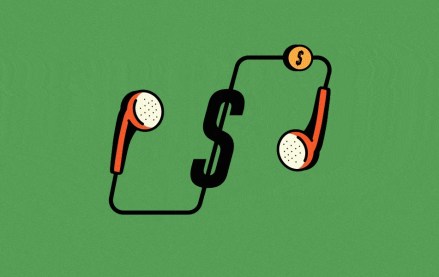 September 27, 2023 • 4 min read
The latest example comes from work that attention metrics firm Adelaide did with several audio publishers, including iHeart, NPR and Audacy around an eBay campaign.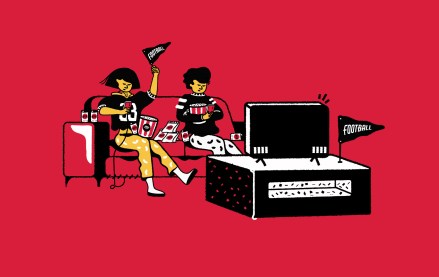 September 25, 2023 • 4 min read
S4 Capital's Media.Monks is developing an AI offering for producing fan content and highlights targeted at Gen Z.