Future of TV Briefing: The prices Amazon is pitching to advertisers for Prime Video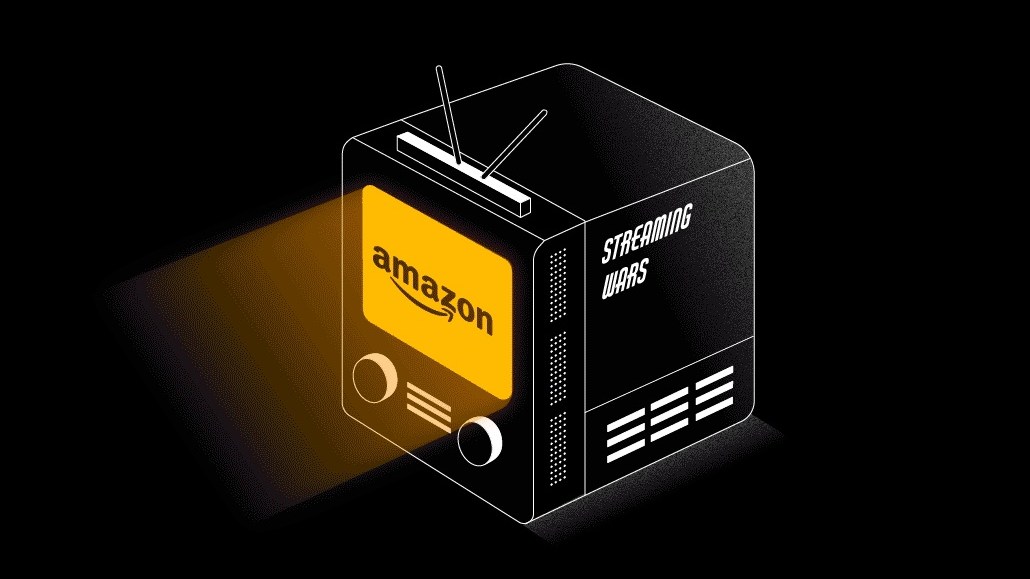 This Future of TV Briefing covers the latest in streaming and TV for Digiday+ members and is distributed over email every Wednesday at 10 a.m. ET. More from the series →
This week's Future of TV Briefing looks at the prices — plural — that Amazon is asking advertisers to pay for Prime Video's upcoming ad-supported tier.
Prime pricing
Paramount Global's potential deal, Amazon vs. TikTok, Meta's Reeling ad pitch and more
Prime pricing
Amazon's Prime Video may be relatively late to the streaming ad market. But the e-commerce giant's initial pitch to advertisers shows it's picked up a thing or two from Netflix's and Disney+'s initial missteps when adding an ad-supported tier.
"There's an advantage to being a last-mover, and they are taking all the notes on what everybody did wrong when launching an ad platform, i.e. Netflix, and they are doing it right. I am actually shocked I just said that," said one agency executive.
Case in point: Amazon isn't coming out of the gate asking advertisers to pay sky-high prices per thousand impressions on Prime Video when its ad-supported tier launches early next year.
Amazon has set two pricing options for Prime Video, according to four agency executives. For ads guaranteed to run, advertisers are being asked to pay a mid $30s CPM (roughly $36, per two of the executives). And for ads not guaranteed to run — "preemptible," in industry nomenclature — advertisers will pay CPMs in the low $30s. These prices are the basic rates for ads broadly targeted to any viewer two years old or older ("P2+"). Amazon spokespeople did not respond to requests for comment.
"They're kind of in the middle of the legacy networks versus what Netflix did a year ago," said a second agency executive. They added, Amazon's CPMs "are not $60 like what Netflix came out with and Peacock in the beginning. But they're also not $20 or lower."
For comparison, Netflix initially sought $65 CPMs and has since reduced its prices. As of late, Netflix is charging a low $40s CPM for 30-second spots and a high $30s CPM for 15-second spots, according to agency executives. A Netflix spokesperson declined to comment.
A mid $30s CPM would put Amazon toward the middle of the market among the major ad-supported streamers, based on the P2+ CPMs coming out of this year's upfront market.
Netflix: Low $40s
Disney+: $30s to mid $40s
Max: $30s to low $40s
Peacock: $20s to mid $30s
Hulu: $20s to low $30s
Another example of Amazon learning from Netflix's and Disney's examples is its plan to automatically opt in existing Prime Video subscribers to the ad-supported tier. As Insider previously reported, this tactic has put Amazon in position to tell advertisers they can expect to reach more than 115 million viewers on its ad-supported tier. That would obviate any concerns from ad buyers about Amazon being unable to deliver sufficient audiences as was the case with Netflix and Disney+, each of which required subscribers to sign up for their respective ad-supported tiers.
"The way they're rolling it out, it's going to give them scale. They're rolling it out basically in the opposite way of Netflix, so it's going to help them to get out of the gate," said a third agency executive.
None of this is to say that Amazon's pitch is completely winning over advertisers, though. The Information reported that Amazon is asking advertisers to commit to spend significant amounts of money, in two cases $50-plus million and $100-plus million.
These commitment requests have given agency executives sticker shock. In one case, a fourth agency executive who spoke to Digiday was presented by Amazon with a CPM in the low $30s in exchange for a $60 million spending commitment. "We're not going to spend $60 million. We're not ready to do a commitment until we see some more detail and understand what we're able to do," said this executive.
Among the information that agency executives said they are still waiting to receive from Amazon are details regarding the number of ad breaks Prime Video programming will feature as well as how long those breaks will be and how many ads they will include.
And then the big question — at least for industry observers like me — is how Amazon's entry will affect the movement of money across the broader streaming ad market. 
Some of that impact may be mitigated by the fact that Amazon is seeking ad dollars at an inopportune time, with major TV and streaming advertisers having already set their upfront commitments for the year. Additionally, while Prime Video's CPMs are far from outliers among its competitive cohort — "they actually came out at a respectable number," said the first agency executive — the streamer's expected scale has some agency executives seeing the CPM as being on the high end, given that Hulu has been the streamer with the most ad-supported scale to date and is priced lower than the rest whereas Netflix is priced at a premium, in large part, because of its inventory scarcity.
So for as complimentary as agency executives have been of Prime Video's ad plans — and is often the case in business negotiations — the ad buyers are being fairly non-committal when it comes to the potential for Prime Video to siphon ad spend away from other streamers.
"Prime Video coming in doesn't mean we have to move all of our dollars from Netflix to Prime Video. It just means there's another competitor. We don't have to do anything with any of you," said the fourth agency executive.
Then again, Prime Video's entry could create a domino effect in forcing other major ad-supported streamers to respond by recalibrating their sales pitches.
Per the second agency executive: "The way I'm looking at it is in 2024 Amazon is going to be a big, big factor in what Netflix is going to do. Just with the scale of Amazon and they're similar-ish in their offering in terms of pricing and being the new player in the marketplace."
What we've heard
"A lot of my brands use a proprietary pixel for tracking. Netflix won't accept that right now. We won't spend money until they accept it. And there's so many other areas to spend dollars that it's not like you can't get by without having Netflix."

— Agency executive
Numbers to know
8.76 million: Number of subscribers that Netflix added in the third quarter of 2023.
-24%: Estimated percentage decline in available TV and CTV ad inventory between 2023 and 2027.
$22 billion: Estimated valuation of ESPN, which Disney is considering opening up to outside investment.
35%: Percentage share of people who cancel a streaming subscription only to resubscribe within a year.
15: Maximum duration, in minutes, that TikTok is testing for videos uploaded to the platform.
What we've covered
Why Bleacher Report's Bennett Spector is going all-in on live video:
The Warner Bros. Discovery-owned publisher has been building a roster of live video creators.
Bleacher Report also build an in-house streaming tech stack.
Listen to the latest Digiday Podcast episode here.
Marketers sound off on year one of Netflix's plan for ad dollars:
Ad buyers are hopeful that Netflix will expand its ad-supported tier.
Netflix execs have told them the streamer is in talks to strike carriage deals for its ad-supported tier to be made available through traditional pay-TV providers.
Read more about Netflix here.
FaZe Clan to be acquired by GameSquare:
The esports organization's expected sales price is expected to value FaZe Clan at roughly $16 million, down from $400 million in May.
FaZe Clan's owner-to-be is the esports company backed by Dallas Cowboys owner Jerry Jones.
Read more about FaZe Clan here.
A pre-TwitchCon Q&A with Twitch CMO Rachel Delphin:
The Amazon-owned livestreaming platform has had a rocky year on the business and creator relations fronts.
This year's TwitchCon marked the second in the U.S. since the pandemic.
Read more about Twitch here.
What we're reading
Paramount Global's potential deal:
Paramount Global's board chair Shari Redstone may look to merge or sell the company spawned by the merger of CBS and Viacom, with Alphabet, Amazon and Apple among the media company's desired suitors, according to CNBC.
Advertisers' interest in Meta's short-form vertical video ad format has cooled, as has the platform's efforts to pitch them on Reels ads, according to The Information.
Meta's TikTok clone may not be winning over advertisers, but Meta-owned Facebook is luring TikTok creators to the platform's money-making opportunities, from its advertising revenue-sharing program to its creator payment programs, according to Insider.
TikTok's foray into e-commerce is the platform's attempt to challenge Amazon as the latter tech giant continues its effort to establish an influencer-driven commerce stream, according to The Wall Street Journal.
The war for gaming creators turns cold:
Game over for the days of Twitch and YouTube shelling out serious cash to sign exclusive livestreaming deals with top gaming creators, according to Bloomberg.
Want to discuss this with our editors and members? Join here, or log in here if you're already a member.
https://digiday.com/?p=522948
This week's Future of TV Briefing looks at how major streaming service owners' subscription business fared in the third quarter of 2023.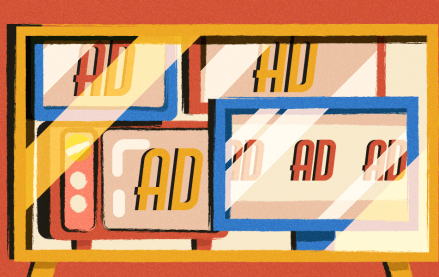 This week's Future of TV Briefing looks at what TV and streaming companies' latest quarterly earnings reports indicate about the state of the TV advertising market.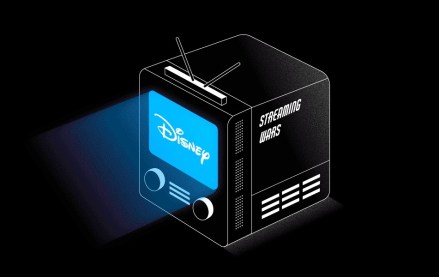 This week's Future of TV Briefing looks at how Disney's data clean room business has progressed since rolling out two years ago.