'We've ramped back up': Digital and branded video productions begin to return to normal
October 1, 2020 • 4 min read
•
•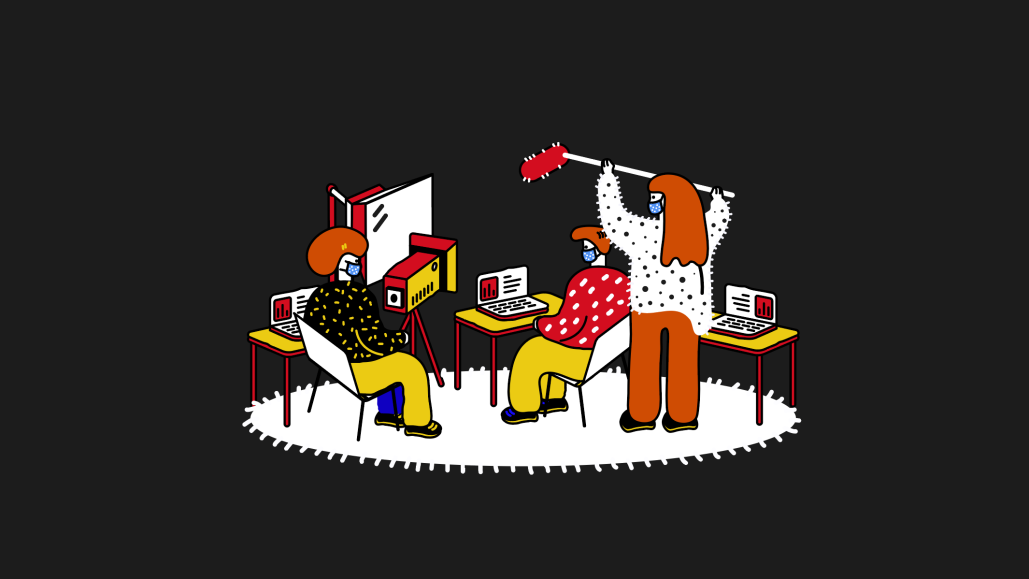 Ivy Liu
Digital and branded video producers are slowly returning to traditional production. But that doesn't mean they are leaving behind the days of remotely producing projects. Not only is Zoom still very much a part of the workflow, but remote productions continue to be significant part of the mix, pushing media companies' and agencies' production loads back to pre-pandemic levels.
Before the coronavirus crisis pushed Food52 to switch entirely to remote production in March, the food publisher had been shooting projects in its studio up to four times per week. In August, the company returned to shooting in studio but has been limiting itself to one to two shoot days per week. However, that doesn't mean that Food52's production load has been cut in half. "We've ramped back up to the same volume of shooting before the pandemic, but in different ways," said Gabriella Mangino, executive producer for video at Food52.
Since shelter-at-home restrictions eased over the summer, producers across the country have eased their way back to shooting in studios and on location. Because of the changes and limitations necessary to protect people's health and safety, the production process is still far from having returned to normal. However, the workloads seem to have. "The demand for us has been about the same as we would usually see this time of year," said a producer at a company that produces digital shows and branded videos. Costs for physical productions have increased by roughly 30% because of the additional health and safety measures, such as testing.
Branded productions have particularly picked up over the past couple months. Advertising-related shoots accounted for 52% of the film permit applications filed in Los Angeles in August, according to the official Los Angeles area film office FilmLA. "As we're moving into [the fourth quarter], we're definitely seeing an uptick," said Meagan Maudsley, managing director at creative agency Mustache.
That uptick is welcome news, though it has introduced some challenges. For example, many companies are hiring compliance officers to ensure their productions follow health and safety guidelines and to meet requirements for productions with crew members who are part of industry unions. As a result, these compliance officers are becoming increasingly harder to come by, though companies like Mustache have been able to mitigate the impact by having all of its production team members become certified in covid compliance, Maudsley said.
Insuring productions continues to be a challenge because insurers do not cover coronavirus-related impacts on production. As a result, those liabilities reside with the production companies, which is one reason why producers are taking a conservative approach in returning physical production. "It's just something everybody is dealing with," said the first producer.
Covid compliance officers are not the only hired hands whose workloads are filling up, though. "It's hard right now to find an animation studio," said the first producer. Prop and food stylists are similarly in high demand, said Mangino.
Of course, for all the signs of normalcy, productions today remain much different than productions pre-pandemic. Health and safety measures are limiting crew sizes, lengthening shooting schedules and increasing costs by around 30% of the usual budget. Meanwhile, certain projects remain largely off the table. "No one has the appetite to do big, epic productions with tons of people crammed into a single space," said one producer.
Well, not no one. A second producer said their company went into production on a premium short-form episodic series. However, to do so, the company had to rent out a small hotel in order to create its own bubble. "The bubble was very expensive because we had to do 14-day quarantines, so people were there longer before and after the shoot," said the second producer, who declined to detail the production's costs.
These adjustments to protect people's health and safety, however, are temporary and will likely go away after a vaccine becomes widely available. But the crisis has introduced changes that producers are likely to be more longstanding.
Productions will likely to continue to incorporate at least some remote components for the foreseeable future. For example, Food52 is now set up to be able to shoot in the homes of its shows' stars, which is something that the company had always hoped to do, Mangino said. Additionally, because producers and even directors are able to participate in shoots remotely through Zoom, projects are not as restricted by people's locations, schedules or travel costs. As a result, companies are returning to traditional production better equipped for all manner of productions.
"The question we're asking ourselves is who absolutely needs to be on set and who can operate successfully remotely. During quarantine and needing to find different ways to work remotely, people have realized that it can be successful and a lot of different workflows and technologies have been set up to make that work," Maudsley said.
https://digiday.com/?p=379414
This week's Future of TV Briefing looks at what an industry group's conditional certification of three measurement currency contenders signals about the TV ad business's measurement overhaul.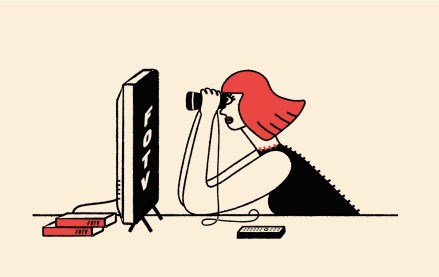 This week's Future of TV Briefing offers an updated list of the key terms that can cause confusion when talking about the TV, streaming and digital video industry.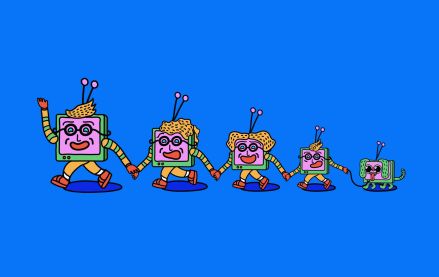 This week's Future of TV Briefing looks at what the Disney-Charter pay-TV distribution deal seems to indicate about the increasingly more-complementary-than-contentious relationship between traditional TV and streaming.