Future of TV Briefing: The next phase of the TV upfront market
June 15, 2022 • 7 min read
•
•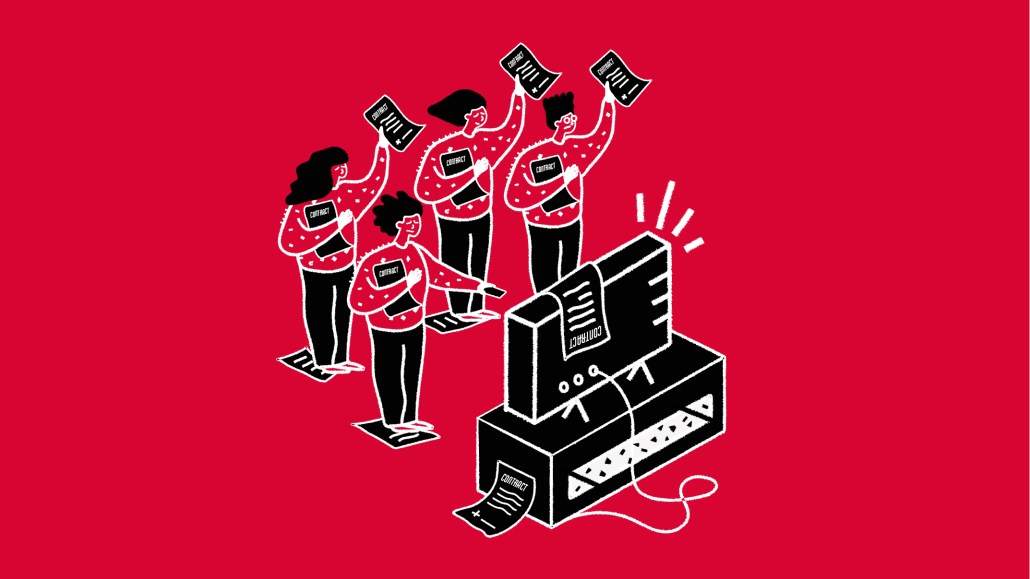 Ivy Liu
This Future of TV Briefing covers the latest in streaming and TV for Digiday+ members and is distributed over email every Wednesday at 10 a.m. ET. More from the series →
This week's Future of TV Briefing looks at the stage of the upfront cycle where advertisers submit their orders, which may not match up with the initially agreed-upon commitments.
The real upfront market
Connected TV's ad viewability issue
Netflix seeks ads help, YouTube opens up, Disney drop its TV programming chief and more
The real upfront market
The key hits:
As TV networks and agencies wrap up their initial upfront negotiations, the real buying cycle begins.
Over the next two to three months, agencies and their clients will submit orders for the actual amounts of money that advertisers will spend in upfront deals.
Given the uncertain economic climate, those order amounts could come in short of the initial commitments.
This year's annual TV advertising upfront negotiations may be starting to wrap up, but the upfront market is far from over. "At the end of the day, we're going to be doing this until October," said one TV network executive.
The upfront cycle actually consists of two rounds (not including the pre- and post-upfront stages). There is the initial "registration" period when TV network owners and agencies negotiate over how much money the agencies will commit to spend with the TV network owner over the following year and how much money the TV networks will charge for those ad placements. This is the period that is starting to wrap up with major TV network owners like Disney and NBCUniversal and major media agencies like GroupM and Publicis Media completing deals, as Digiday previously reported.
Then there is the "order" period when agencies take these agreements to their clients to determine how much money individual advertisers will actually commit on paper to spend with each individual TV network owner. And these orders are not typically submitted until July, August or even September, i.e. months after those initial commitments are made.
"We're going into the market in May and June. Clients know we're going into market, but they don't have approved budgets necessarily. So what they kind of give a head-nod to in May can look very different than where they are in June or July," said one agency executive.
"It's great to get the guaranteed business, but you really don't know what your rate of change is until the detail is done," said the TV network executive.
Considering the macroeconomic issues facing upfront advertisers, like ongoing supply chain issues, rising inflation and rising interest rates, there is the potential that the orders that advertisers submit in late summer could look very different than the agreements reached early in the season.
"A lot can happen in the next two months. I don't technically need to order for almost three months; why would I [submit orders early]? Who knows what's going to happen?" said a second agency executive.
To be clear, the initial commitments are made by agencies in good faith that the orders will match the registered amounts, said the agency executives. While there are no penalties for order amounts coming in short of registered amounts, agencies understand that, if an agency's order amounts diverge significantly from registered amounts, a TV network owner is likely to hold that against the agency in future negotiations and demand higher prices or commitment amounts because the TV network owner cannot trust the agency to deliver on its commitment. As a result, agencies try to contain drop-off rates to 5% and not to exceed 10%, the agency executives said.
"There is an unwritten rule that your registration should be true except for extenuating circumstances," said the second agency executive.
As mentioned above, there are indeed extenuating circumstances this year. Again, that doesn't mean that agency executives expect upfront dollars to drop off significantly this year, but that potential has pressed at least one TV network owner to offer a half-point discount on the rate of change in exchange for upfront orders to be placed now, according to one of the agency executives. Other agency executives said they had not been presented with such incentives, but three agency executives said the incentive would not be enticing enough.
"Half a point of benefit is not worth the trade-off. Because of the uncertainty in the marketplace, I'd rather have the flexibility. You know what I mean?" said the second agency executive. "Half a point is great and can certainly translate to a lot. But shit, man. A lot can happen in the next two months."
What we've heard
"The rates of change have been low double-digits: 10% to 12% in broadcast prime, cable's running from 6% to 12%, NFL is in the high single-digits to low double-digits. Compared to where things were a year ago, [this year's upfront market] is definitely more favorable, but it's still not a buyer's market when you creep into double-digits on rate of change."

— Agency executive
Connected TV's ad viewability issue
For several years, some connected TV ad buyers have suspected that ads have continued to air on streaming services despite the CTV screen being turned off. Increasingly, there's evidence that their suspicions are correct.
In February, ad verification firm DoubleVerify said that one in four top CTV "environments continued to play programming content — including recording ad impressions — after the television was turned off." And this month WPP's ad buying arm GroupM and measurement provider iSpot.tv published a study that found 17% of CTV ad impressions aired while a TV was turned off.
As Simulmedia CEO Dave Morgan explained to Digiday earlier this year for an article on the myths of CTV, the CTV viewability issue spawns from the TV not always signaling to a CTV device — such as a streaming dongle or gaming console — that the TV has been turned off. The GroupM-iSpot.tv study seemed to support that by reporting "virtually no incidence of overcounts" among native smart TV apps, i.e. apps running on a CTV platform that is built into the TV.
"It's the most quasi-legit ad fraud scheme I've ever seen," said one agency executive. This person said they began suspecting that CTV ads continued to air while a TV was off in 2019 but had been unable to prove it.
Numbers to know
18%: Connected TV's projected share of U.S. video ad spending in 2022.
45%: Increase in influencer marketing rates from 2021 to 2022.
$2.6 billion: How much money Viacom18 has agreed to pay for Indian Premier League digital rights from 2023 through 2027.
-0.4%: Expected year-over-year percentage drop in traditional TV ad revenue in 2022.
What we've covered
Early movers buy upfront at single-digit rate increases as sellers accommodate on 'options':
The major agency holding companies have wrapped or will wrap this week most of their upfront deals.
GroupM, Publicis Media, Omnicom Media Group, IPG/Magna and Horizon Media are said to be the most active media agencies.
Read more about this year's upfront here.
Agency execs shine a light on connected TV advertising's Goldilocks paradox during Digiday's CTV virtual forum:
Connected TV combines the best of traditional TV and digital for advertisers.
But that blending can compromise CTV's promise if nuances are not accounted for.
Read more about CTV's Goldilocks paradox here.
Inside Studs' beefed-up TikTok strategy:
The ear piercing retailer is allocating 10% to 30% of its growth marketing budget to TikTok this year.
Studs didn't spent any money on TikTok in 2021.
Read more about Studs' TikTok strategy here.
What we're reading
Netflix seeks ad sales assistance:
Netflix has approached Comcast and Roku about helping the streamer set up its advertising business, including managing ad sales or providing ad tech, according to The Information.
Google may lower YouTube's walled garden:
Google is looking to open up YouTube to outside ad tech firms as a way to deal with the European Commission's antitrust investigation into the company's ad tech practices, which include not allowing rival ad buying platforms buy ads on YouTube, according to Reuters.
Disney drops its TV programming chief:
The Walt Disney Company has ousted its chairman of Disney General Entertainment Content, Peter Rice, who oversaw that company's TV content business and was considered a candidate to someday replace Bob Chapek as Disney CEO, according to The New York Times.
Amazon goes on influencer charm offensive:
Amazon hosted more than a dozen Instagram, TikTok and YouTube stars at a retreat in Mexico last month in an effort to get them to use its stoppable video and other commerce products, according to CNBC.
https://digiday.com/?p=451250
This week's Future of TV Briefing looks at what an industry group's conditional certification of three measurement currency contenders signals about the TV ad business's measurement overhaul.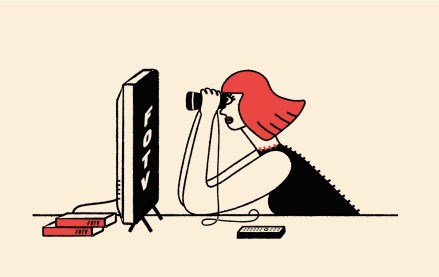 This week's Future of TV Briefing offers an updated list of the key terms that can cause confusion when talking about the TV, streaming and digital video industry.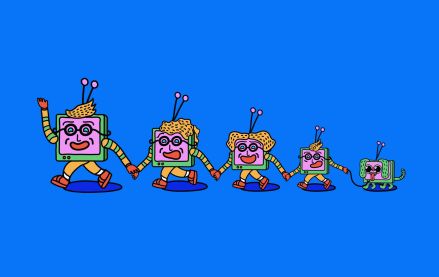 This week's Future of TV Briefing looks at what the Disney-Charter pay-TV distribution deal seems to indicate about the increasingly more-complementary-than-contentious relationship between traditional TV and streaming.