Future of TV Briefing: How macroeconomic uncertainty is factoring into this year's TV upfront market
May 18, 2022 • 8 min read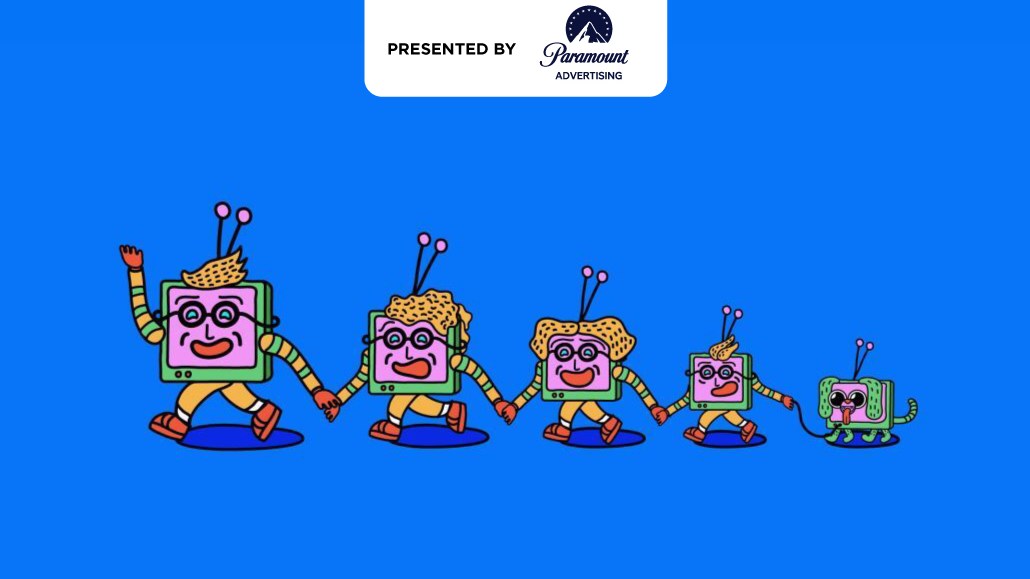 This Future of TV Briefing covers the latest in streaming and TV for Digiday+ members and is distributed over email every Wednesday at 10 a.m. ET. More from the series →
Thanks to Paramount Advertising for sponsoring Digiday's upfront week coverage and presenting this edition of the Digiday+ Future of TV Briefing, normally available exclusively to paying subscribers.
This week's Future of TV Briefing looks at how macroeconomic factors like higher inflation and supply chain challenges will play a role in this year's annual TV advertising upfront negotiations.
The macro-upfront
WTF is the TV upfront?
TV's alternative measurement mess, Disney+'s ad sales pitch and more
The macro-upfront
The key hits:
Macroeconomic factors affecting advertisers' businesses will likely affect their willingness to commit dollars in this year's upfront market.
Auto and CPG brands are already reducing ad spend, but other categories like pharma are poised to ramp up.
The dual-natured rigidity and security of an upfront commitment will be an important consideration.
It's happening again. The annual TV upfront negotiations are set to take place — here comes that phrase — amid an uncertain economic climate.
"There's a very real possibility that there will be a recession, and our clients are trying to navigate that uncertainty," said one agency executive.
"The short-term economy is pretty bad. That's lingering over things now," said one TV network executive.
Macroeconomic factors, like rises in inflation and interest rates, ongoing supply chain issues, the Russia-Ukraine war and the specter of a recession in the U.S., have put the advertising market in a precarious position at a time when that market is about to enter its biggest annual buying cycle with billions of dollars in advertising spend set to be committed in year-long deals.
"COVID is not behind us, unfortunately. Ukraine is still there. No baby formula. Every day there's another disaster out there. So I think that's weighing heavily on companies. And I think because of that there's probably going to be some hesitation when it comes to budgets coming into market this year for sure," said Sharon Cullen, president of integrated investment at Omnicom Media Group's Hearts & Science.
"These companies, when they come to the linear upfront market, they have to think about what's going to happen to the economy over the next 15, 16 months, and the biggest stumbling block right now is the supply chain," said Jon Steinlauf, chief U.S. advertising sales officer at Warner Bros. Discovery.
There isn't a clear consensus among TV network and agency executives as to how exactly these factors will affect this year's upfront negotiations. Some advertisers may look to rein their upfront commitments, while others may seek an opportunity to exploit a period of potentially tempered overall demand or may feel a pressure to lock up inventory while demand is diluted to avoid a rate hike when more ad dollars hit the market. If anything, the situation could even out where this year's upfront does not ramp up like last year to be even more in sellers' favor but does not revert into resembling a buyer's market like in 2020 and settles somewhere between the two.
"What we're seeing right now are budgets are, depending on the client, fairly flat. Some are down. We don't see a ton up," said Stacey Stewart, U.S. chief marketplace officer at UM Worldwide.
"This year will be lower [than last year], but it will not be a true buyer's market," said the first TV network executive.
One variable that's hard to account for is that not all advertisers are being affected by or responding to the macroeconomic headwinds in the same way or to the same degree. "You've got inflation, recession, all of that as a backdrop, and I think it impacts different advertisers in different ways," said a second TV network executive.
Automotive brands are among those dealing with supply chain issues and have already cut their ad spending this year, as Insider has reported. Similarly, consumer-packaged goods advertisers are looking to manage the effects of inflation and interest rates on their business costs by taking a more conservative tact with their ad spending, as P&G recently announced it is doing.
But then other advertisers are increasing their spending amid the uncertainty. "Pharmaceutical is all-in. It is definitely up. Probably not where everyone wants to see a lot of volume, but it's up. And I think tech is an area that we'll see increase this year," Stewart said.
"The backbone right now of TV advertising is finance, insurance, [quick-service restaurants], pharmaceutical, retail, DTC companies, tech, wireless providers," Steinlauf said.
An X-factor concerning how the economic uncertainty will affect this year's upfront market is the double-edged nature of the upfront commitment. On the one hand, the rigidity of a year-long commitment with limited cancelation options can unnerve an advertiser unsure of when the conditions affecting its business will abate. On the other hand, the security of locking in low TV ad prices through a year-long commitment can insulate an advertiser from potential price hikes as other advertisers return to the market and inventory availability tightens.
Advertisers and their agencies will once again seek out flexibility in their upfront deals as they have in the past two deal-making cycles that were conducted under similar conditions. Additionally, ad buyers may constrain the size of their upfront commitments in order to strike a balance between the upsides and downsides of an upfront commitment. "We have a couple clients that haven't done an upfront in a while come in, but they're being conservative because of managing that flexibility," said Stewart.
As for the value of the upfront's pricing security, that assumes that the advertiser expects to be advertising on TV and streaming in a significant way at some point over the next year, of course. TV network executives are feeling comfortable making that assumption, though. For example, after being asked about how the macroeconomic conditions may affect this year's upfront, a fourth TV network executive said, "Well, I would start with the fact that even with autos, we can count up well over 40 new auto launches in 2023." What this executive implied was made explicit by Steinlauf.
"What advertisers are looking at is an uncertain future going out 15 months, but they need television to move product when product returns in full force," Steinlauf said.
What we've heard
"We're paying for Nielsen ratings anyway, and we won't agree to [an alternative] currency without having done tests against Nielsen."

— Agency executive on transacting against non-Nielsen currencies in this year's upfront market
WTF is the TV upfront?
This week marks the official kick-off to the year's annual upfront negotiations (which unofficially kick off earlier and earlier with each succeeding year). For anyone who's unfamiliar with the backbone of the TV ad market or who has hard time distinguishing between the pageantry of the upfront presentations and the actual negotiations, here is a primer as well as a skit I made to explain what the upfront is.
Numbers to know
1,330,000,000: How many minutes people spent watching Netflix during the 2021-22 TV season, compared to 752.8 billion minutes for the top TV network CBS.
15.6 million: Number of active accounts for Vizio's SmartCast connected TV platform at the end of Q1 2022.
110 million: Number of monthly active devices using Google's Android TV connected TV platform.
67%: Percentage share of HBO Max subscribers that pay for its ad-free tier.
What we've covered
A Q&A with Google's Tim Craycroft about YouTube's upfront pitch and ad product plans:
This year YouTube is making its most direct attempt to crash the TV upfront.
In an interview ahead of YouTube's Broadcast event, Craycroft fielded questions about the platform's CTV ad pitch, YouTube Shorts test and measurement efforts.
Read more about YouTube's ad product plans here.
Manchester City ramps up esports efforts:
The English football juggernaut signed its second Fortnite player to its esports team last month.
Manchester City signed a deal in 2019 with esports entertainment organization FaZe Clan.
Read more about Manchester City's esports efforts here.
How the creator economy has opened options for creators to profit from their intellectual property:
Creators has increasingly struck deals to license their likenesses as well as the video libraries.
The IP monetization opportunities are not limited to the top 1% of creators.
Read more about creators' IP monetization here.
Disney crosses 205 million total streaming subscriptions as Disney+'s quarterly subscriber growth surpasses rival streamers:
Disney+ added 7.9 million subscribers in the first three months of 2022.
During the company's earnings call, Disney CEO Bob Chapek hinted at a subscription price hike for Disney+'s ad-free tier and ESPN's plan to eventually cut the cord.
Read more about Disney's latest earning report here.
What we're reading
TV's alternative measurement mess:
TV's measurement overhaul is getting hung up by the fact that there are significant disparities in the results and methodologies among the major measurement providers vying to become the new currencies for TV advertising, according to Ad Age.
Disney+'s upfront pitch:
Disney will restrict the types of advertisers allowed to run ads on Disney+ as well as which audiences will receive ads and will also limit the streamer's ad load to four minutes of ads per hour of programming, according to Variety.
Netflix goes live:
Netflix is looking to debut its first live programming with the development of live unscripted shows as well as stand-up specials, according to Deadline. Netflix has historically sat out of the live programming genre, but the shift may correspond with the streamer's plan to add an ad-supported tier, considering that live programming caters to TV advertisers' interest in reaching large, concurrent audiences.
Alphabet eyes cricket rights:
YouTube's parent company is considering placing a bid on broadcast rights for the Indian Premier League, which is the third-largest sports league by viewership, according to Bloomberg. Other potential bidders include Amazon, Disney and Sony.
CBS as Paramount's streaming centerpiece:
Paramount's CBS is not only the cornerstone of the company's traditional TV business but also its streaming business, with its shows accounting for 17 of Paramount+'s top 30 programs, according to Vulture.
https://digiday.com/?p=448494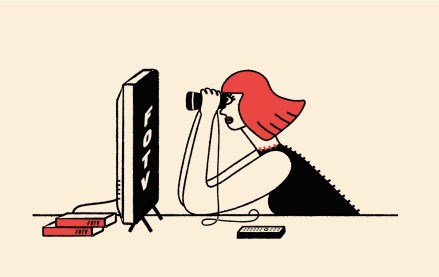 This week's Future of TV Briefing offers an updated list of the key terms that can cause confusion when talking about the TV, streaming and digital video industry.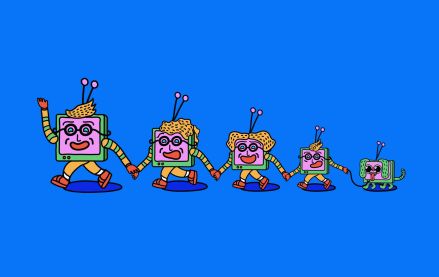 This week's Future of TV Briefing looks at what the Disney-Charter pay-TV distribution deal seems to indicate about the increasingly more-complementary-than-contentious relationship between traditional TV and streaming.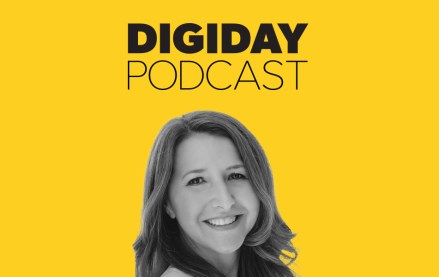 September 12, 2023 • 3 min read
Traditional TV now accounts for less than 50% of Georgia-Pacific's spending, but its share still exceeds streaming's.