Future of TV Briefing: The definition of a household is complicating the industry's measurement makeover
January 19, 2022 • 7 min read
Ivy Liu
This Future of TV Briefing covers the latest in streaming and TV for Digiday+ members and is distributed over email every Wednesday at 10 a.m. ET. More from the series →
This week's Future of TV Briefing looks at the definition of a household dilemma that complicates the industry's measurement makeover and includes a video skit to illustrate the situation.
Homeward bounds
Streaming watch time stays stagnant
YouTube's original programming pivot, Google's smart TV footprint, streaming's pay problem and more
Homeward bounds
The key hits:
As TV ad measurement moves beyond Nielsen, it is moving beyond a unified definition of a household.
Households are typically defined using deterministic and probabilistic data, but methodologies and data sources can vary.
The varying definitions make it unlikely that a unified definition will arrive to span all measurement providers.
Recently I've been polling agency executives on what questions they have as TV networks expand their measurement options. "How are they defining a household?" said one agency executive.
Huh?
Of all the present uncertainty in the TV and streaming ad marketplace, I did not realize how high on the list was the question of what's considered a household. The issue of household-level consent? Sure. But what qualifies as a household and how to quantify a household? It turns out that the ill-defined definition of a household is a foundational issue complicating the future of TV and streaming advertising.
"I know it seems silly to still talk about households, but I think that's one of the big issues: When we're talking about household and audience-based measurement, who are we using and who's the arbiter of the right household?" said Nicole Whitesel, evp of advanced TV and client success at Publicis Media, during a virtual forum on connected TV advertising that Digiday hosted in December.
The household definition dilemma is not that the industry lacks a definition of a household, but the opposite. There are varying definitions of a household. Those definitions break down into two general categories that are commonly referred to as deterministic and probabilistic.
Deterministic: Associating devices as being part of the same household based on explicit information, such as email addresses, physical addresses and phone numbers, that can be tied to individuals.
Probabilistic: Associating devices as being part of the same household based on implicit information, such as IP addresses, that are used to build device graphs by linking devices even if a person is not signed in to an account.
Both categories have their pros and cons. Deterministic sounds definitive because it's based on explicit information, but consider the prevalence of people sharing their streaming accounts with individuals outside their households. Probabilistic, meanwhile, isn't confined to registered accounts, but it is prone to people being part of multiple households, such as visiting friends or family members who use a person's Wi-Fi. Because of these trade-offs, data providers can use the two data types to supplement one another, such as by using IP addresses to filter out devices that share accounts but not domiciles.
But the issue is more nuanced than deterministic vs. probabilistic household definitions. Data providers may have differing methodologies for identifying devices that are part of the same households, and that can lead to an overlap in the data sets and duplication in measurement. Or the data providers can have identical methodologies but gaps in the households they respectively cover. "It's not possible to have one unified source," said a second agency executive.
For an alternative explanation of the household definition dilemma, check out this video skit I produced.
One way advertisers are working around the issue is by consolidating their campaigns to a single data provider to ensure a singular definition of a household, Raphael Rivilla, partner and svp of media at Marcus Thomas, said during last month's CTV virtual forum. For example, if one of the agency's clients was running a campaign featuring interactive CTV ads served by Innovid across different streaming apps and CTV platforms, then it would stick to Innovid's household graph. "That way we're not messing around with different definitions of households based on pulling data from different places," Rivilla said.
The irony of all this is that the TV advertising industry has had a unified definition of a household for decades: Nielsen's. Obviously, though, the issue with depending on Nielsen's definition has proven to be Nielsen's recent deficiencies in accurately counting viewership. So the industry now finds itself in a sort of limbo in updating its counting systems and accounting for all the different counting methods.
As Whitesel said, "I've heard a lot of people say, 'Wow, we complained a lot about Nielsen for so many years. But now it's amazing to think about they got everyone to agree to on household and demo data. And now we're in a place where that becomes even more difficult because there [are] even more data sets."
What we've heard
"Netflix doesn't take any money for integrations. They do in-kind co-marketing deals. You use their IP and commit to spending $10 million on marketing to support it. The beautiful thing about [going to movie and show producers directly for brand integrations] is we don't need to go through Netflix at all."

— Branded entertainment executive
Streaming watch time stays stagnant
Welp, streaming's share of TV watch time stayed stuck at 28% through the entire second half of 2021, according to Nielsen's updated The Gauge measurement report.
However, while previously streaming's share seemed to be capped by people tuning into traditional TV — especially football games — the most recent culprit was likely gaming. In November, the "other" category, which includes gaming, represented 7% of TV watch time, and in December, that figure grew to 9%. In a company blog post, Nielsen attributed the uptick to gaming and in particular the period toward the end of the year when many new games are released, to coincide with holiday shopping.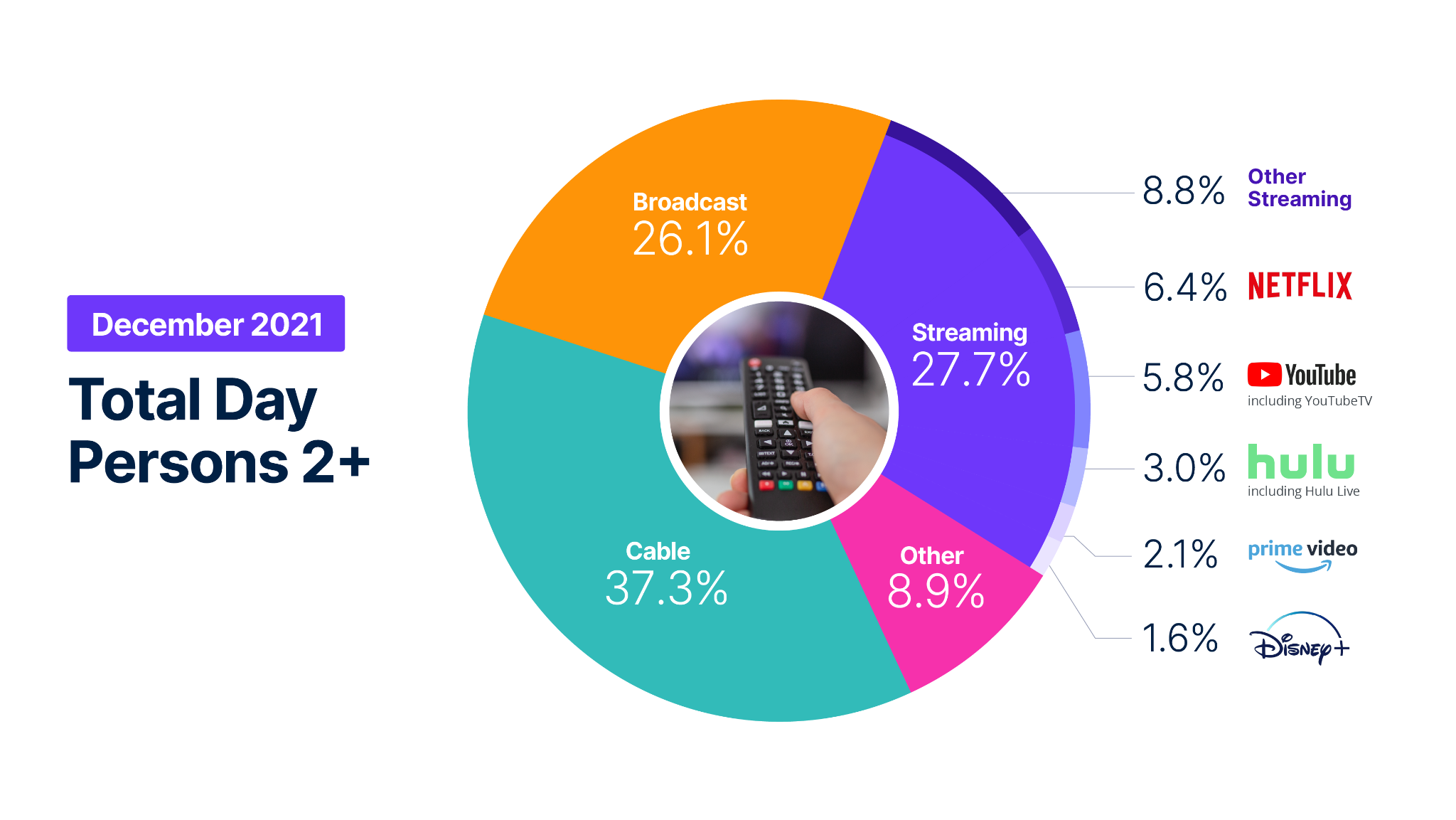 Figuring out what more to make of Nielsen's numbers for December is somewhat tricky since the measurement provider changed up its tallies this time around. Previously, Nielsen rounded to the nearest whole number but is now including the first decimal point. As a result, it's unclear whether Disney+, for example, ceded any viewership share in going from 2% of watch time in November to 1.6% in December, which would otherwise round up to 2%.
However, Netflix did surrender some viewership in December, having slipped from 7% in November to 6.4% in December. Broadcast TV similarly saw its watch time share slide by less than a percentage point.
Numbers to know
$15.49: The new monthly subscription price for Netflix's most popular tier, which exceeds HBO Max's monthly rate by $0.50.
559: Number of scripted original shows that aired on traditional TV and streaming in 2021, a new peak even when compared to the pre-pandemic era.
15 million: Number of people who use Vizio's SmartCast smart TV platform each month. Up from 12 million in March 2021.
$54 million: How much money YouTube star Jimmy "MrBeast" Donaldson earned in 2021.
17.1 million: Average number of people who tuned into each NFL game this season on traditional TV or online, the most since 2015.
What we've covered
How a record label fits into wider media ambitions for G2 Esports:
One of Europe's largest esports organizations has compared a metal song to launch a new jersey created with Adidas.
The move signals how, for companies like G2 Esports, esports is a marketing outlet.
Read more about G2 Esports here.
Gimbal/TrueX reveal the reason they merged: a new targeting tool for CTV:
The ad tech firm has developed a new targeting tool for connected TV ads.
Gimbal/TrueX is among the ad tech companies trying to pivot to CTV to seize a share of the ad dollars moving there.
Read more about Gimbal/TrueX here.
What we're reading
YouTube cuts back on original programming:
YouTube's original programming ambitions have (largely) come to an end. Coinciding with the news of its original programming boss Susanne Daniels departing in March, the Google-owned platform has announced it will no longer invest in original shows or movies outside of its Black Voices and YouTube Kids Funds, according to Variety.
Google's smart TV platform footprint:
Google continues to sign deals with smart TV manufacturers to make its platform the default on their devices. All but three of the top 10 smart TV makers have devices that feature Google's platform, according to Protocol. But Google faces the challenge of trying to transition folks away from its old smart TV platform (Android TV) to its new one (Google TV).
The problem with streaming project paydays:
Streaming services and the people that work on the shows and movies they distribute continue to duke it out over who gets rights to what revenue. While streamers have dealt with the issue by backing up the Brinks truck upfront, they may look to switch tact in order to avoid overpaying for underwhelming projects, according to Variety.
CNN's streaming service staffs up:
CNN has arranged a roster of big-name talent for its upcoming streaming service CNN+. As Vanity Fair points out, the WanerMedia-owned news organization seems to making many more high-profile hires for its streamer than its traditional TV network, though it will still face the challenge of converting viewers into subscribers.
https://digiday.com/?p=437299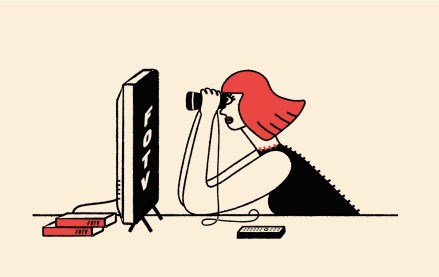 This week's Future of TV Briefing offers an updated list of the key terms that can cause confusion when talking about the TV, streaming and digital video industry.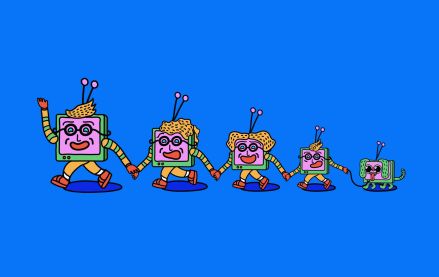 This week's Future of TV Briefing looks at what the Disney-Charter pay-TV distribution deal seems to indicate about the increasingly more-complementary-than-contentious relationship between traditional TV and streaming.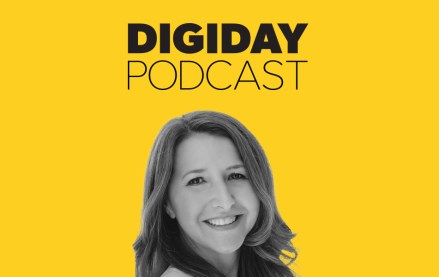 September 12, 2023 • 3 min read
Traditional TV now accounts for less than 50% of Georgia-Pacific's spending, but its share still exceeds streaming's.