'Music is definitely connected': How a record label fits into a wider media ambitions for G2 Esports
January 17, 2022 • 4 min read
•
•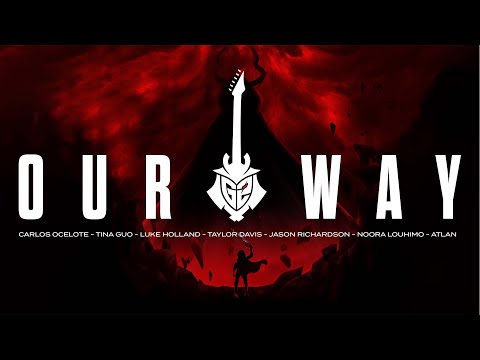 This may be the most far-out marketing strategy for an esports team's jersey in a while.
G2, one of Europe's largest esports organizations, has composed an epic metal song "Our Way" to launch its new jersey created in partnership with Adidas. But wait, it gets odder. Chinese-born American cellist Tina Guo, who worked under the direction of Hans Zimmer on the movie Dune, is on the track. As is YouTube sensation Luke Holland. Not to mention deathcore guitarist Jason Richardson and Finnish singer Noora Louhimo. The eclectic lineup was rounded off by the lead vocalist — G2 Esports founder and CEO Carlos 'Ocelote' Rodriguez.
To say, the track came out of left field is an understatement. And yet it seems to have had the desired effect. Feedback from fans in the 10 days since the track went live has been overwhelmingly positive, said Rodriguez. Similarly, demand for the jersey has been boosted. Unsurprisingly, Rodriguez declined to clarify that statement with actual numbers. He did, however, say it was on track to exceed expectations.
If anything the reception points to how attuned the organization is to one of the most active fanbases in esports. Not only was G2 the team with the second most views last year on Twitter, it also had the eighth most talked about esports athlete in Mixwell amongst its users, per the social network. That said, success was never clear cut. How could it be with such an off-piste plan? So Rodriguez and his team spent six months and a considerable amount of money trying to improve those odds — no mean feat when working with musicians who all expect a certain amount of freedom and autonomy, said Rodriguez.
"You have to think about the universe we're building — it's the same way you'd think about what Marvel has built," said Rodriguez on how he tried to keep his passion project in lock step with the wider trajectory of G2. "By that I mean, you create something that has personalities, stories, big events and a legacy. On top of that we also have this dynamic of success or failure around competition that's built on a mix of reality like the tournaments we're in and fantasy with the characters we create. Most if not all existing entertainment IPs don't have that."
Whether he's right is besides the point. Being a competitive esports team isn't enough for many CEOs. Regardless of how successful they are, teams like G2 can only earn so much because they don't own the games they play.
Ultimately, it's the owners of the games (the publishers) that determine how much they earn because they own the IP. It explains why esports teams find it so hard to carve out new revenue streams. They have to dig deeper to leverage their brands and fillings in search of those dollars. Content is one of those ways. It's why teams like Faze Clan and 100 Thieves aren't really esports organizations. Sure, the teams are important, but only as part of a wider business being built on media revenues (creator-led livestreaming on Twitch) and apparel.
"Pure sponsorships deals have never been successful. The era of slapping a logo onto an asset is dead. Look at Fazeclan, they are more a media house than an esports team now," said Magnus Leppäniemi, president of esports at Esports Entertainment Group. "They have influencers creating content that resonates with the audience, making affinity for the brand and the team."
Simply put, esports is a marketing outlet for these organizations. Now, the idea of an esports organization releasing a single no longer sounds so far-fetched — maybe even astute, considering the fact that it's launched from the organization's record label. Neither is necessarily new. Riot Games, for example, has a team of in-house composers, who have been scoring anthems for its tournament since 2013. Rodriguez has been taking notes.
"The same way we have players who compete or creators who produce our content, we will have musicians who create music for us," said Rodriguez. "If you fast-forward five years the playlist we have on Spotify is likely going to have between 60 to 80 of our produced songs."
Some of those songs may even come from films his organization has produced. Rodriguez said: "Music is definitely connected to how we think about entertaining our fans. I can see us scoring our movies in the future, as well as shows and video games."
That's about as much of an outline there is for the record label right now. Rodriguez isn't too prescriptive about it's role from the outset. It could be a vehicle for signing acts just as much as it could be a platform for releasing more tracks from the G2 brand — everything is up for consideration at this point, he said. Take the prospect of more tracks, for example. There's no hard and fast rule on how many should be released, said Rodriguez. But when they are released it's likely they'll span other genres beyond epic rock.
"It started as a small project that I expected to spend a few thousand dollars on, but in a matter of three or four months it expanded in scale," Rodriguez. "When fans see other jersey launches from other teams, they're going to think to themselves 'I remember when G2 spent a million dollars on their own."
https://digiday.com/?p=437163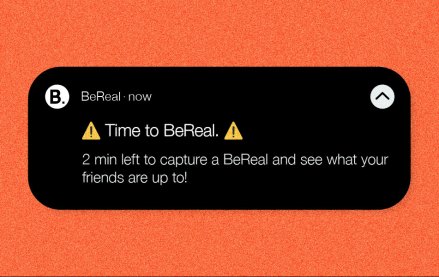 October 4, 2023 • 4 min read
•
•
BeReal launches its first global campaign, hoping to drum up buzz with users. Now, marketers are reconsidering the app.
October 4, 2023 • 7 min read
•
•
There are still those who believe that AR has a place in the marketing funnel, however big or small right now.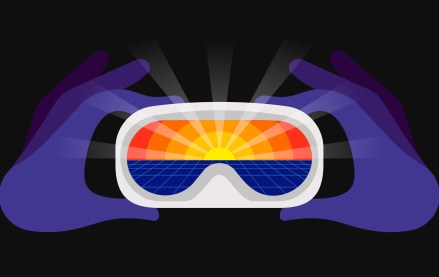 October 4, 2023 • 3 min read
•
•
With Pokémon Go revenues falling year-over-year, Niantic, its developer, is looking beyond its popular augmented reality game to generate profits.