Future of TV Briefing: Connected TV has a consent management challenge
December 8, 2021 • 10 min read
•
•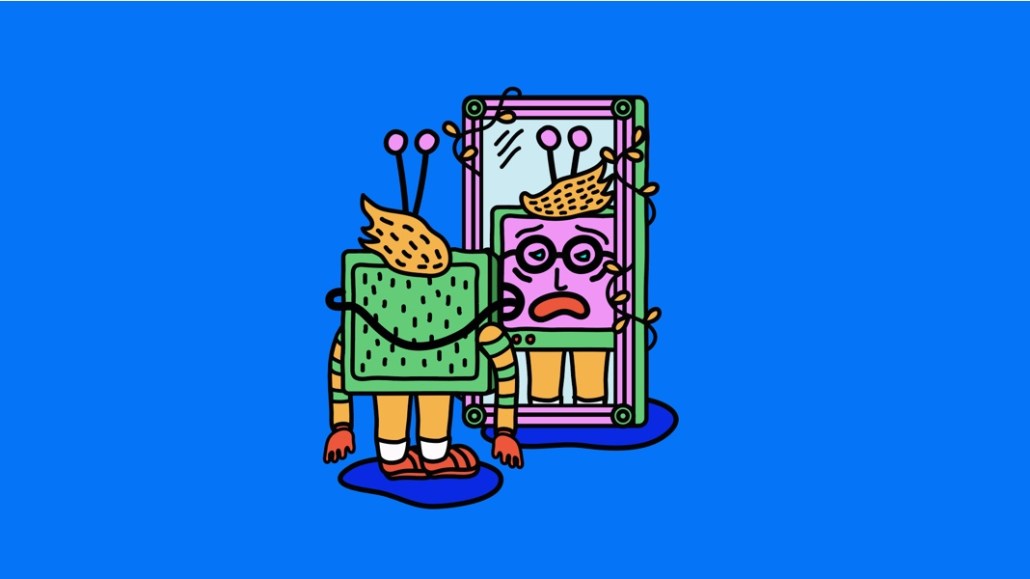 Image credit: Ivy Liu
This Future of TV Briefing covers the latest in streaming and TV for Digiday+ members and is distributed over email every Wednesday at 10 a.m. ET. More from the series →
The Future of TV Briefing this week looks at why managing privacy consent on connected TVs is uniquely challenging and what an industry working group is doing to tackle it.
The age of consent
TV, streaming subscriptions settling down
HBO Max's big year, TikTok's algorithm uncovered, Twitch streamers' burnout and more
The age of consent
The key hits:
As a household-level device, consent cannot be managed on connected TVs in the same way as on the web or on mobile.
Companies have taken a fractured approach to managing consent on CTV.
An IAB working group is set on developing some standards for managing consent on CTV.
For as much as the connected TV market has grown over the past two years, it remains underdeveloped in various ways. Among the areas in need of development is the management of privacy consent.
"There's just this fallacy that we have solved for privacy, full stop. We have not. We've gotten mature and pretty standardized solutions for a couple platforms, but for the ones that everybody now gives a damn about — CTV and [streaming] — it's still very much the Wild West," said one media executive.
While the media and advertising industry has been tackling those topics on the web and mobile, CTV presents a significant difference. Computers and phones are largely personal devices, so consent is managed at the individual level. CTV devices, however, are often shared by multiple members of a household. Therein lies the dilemma that the industry needs to address — and is now working to address.
"A lot of the technical standards that the [Interactive Advertising Bureau] has been driving were really designed web-first around cookies and spawned a little cottage industry of [consent management platforms] and consent string management. That's not relevant to CTV," said an ad tech executive.
The household complication
To illustrate what makes managing consent on CTV unique, consider two people streaming a show together. Let's say these people live in California where the California Consumer Privacy Act gives residents the option to request that companies not sell their personal information by sharing it with other companies for purposes such as targeting them with ads. Now let's say one of the two people — let's call them Taylor — has opted out from a given streaming service selling their information. However, the two people are watching a show on that streaming service using the account of the other person who has not opted out — let's call them Alex. Theoretically, the streaming service is only collecting and potentially selling Alex's information. But here's the big but: That information can include information, like their IP address, that can be associated with everyone who lives in the household, such as Taylor. It's a windy road, but in effect, the company is collecting and potentially sharing Taylor's information despite Taylor opting out.
"When a device is used by multiple parties, that leaves the company open to the argument that any individual can come forward and say they didn't consent to this use," said Dominique Shelton Leipzig, partner and co-chair of the ad tech privacy and data management practice at law firm Perkins Coie.
To be fair, a company could argue that Alex had not opted out and the pair were using Alex's account, so the company was not collecting Taylor's personal information. But the household-level aspect means that the argument is not clear-cut and the company would still be running the risk of running afoul of privacy regulators. "When in doubt, opt out. That's the safer thing to do," said Martin Tully, partner at law firm Redgrave.
The situation becomes even riskier if a child shares the same household as Alex and Taylor. "If there's a child, then you need to have opt-in consent if you're going to be tracking," said Shelton Leipzig. If the child is between 13 and 15 years old, then they can give consent themselves, but if they are under 13 years old, then a parent needs to give consent on their behalf. "The challenge that will be present is, from a device standpoint, knowing a person's age," she said.
The consent management challenge
In a way, the household-level complication could simplify the issue. While connected TV platforms and streaming services can manage consent at the individual level via accounts and the individual profiles people set up on those accounts, they may be best off managing consent at the household level so that, if one person is a household opts out, then the entire household is treated as if all members have opted out.
"The household fact inverts to a silver lining," said the ad tech executive.
So that's good. But how should consent management be, well, managed among the various companies in the CTV ecosystem? A person is able to manage consent at the CTV device or platform level as well as at the CTV app or streaming service level. But if someone has opted out at the CTV device/platform level but not at the app/streaming service level or vice versa, which consent status should take precedence and how are the companies supposed to communicate that status to one another?
These are questions that the IAB is tackling through a working group called Project Crosswalk. Comprised of companies ranging from CTV platform owners, streaming service operators, video publishers, brand marketers, ad agencies and ad tech firms, the group published a whitepaper on Nov. 16 assessing the state of compliance in CTV and streaming based on a survey of companies in the CTV and streaming industry. The gist?
"There are different approaches or even a fractured approach to 'Do Not Sell,' and everyone is making their best effort to comply, but not all are doing it in the same way. And that creates challenges for companies all across the CTV landscape," said Michael Hahn, svp and general counsel at the IAB.
So how to address this challenge?
"The first step is identifying where does the responsibility of consent identification start in the process; does it start the device level or the app level or another area?" said Mike Richter, vp of global CTV revenue operations at Trusted Media Brands and a member of Project Crosswalk.
That deceivingly simple question seems largely devoid of a consensus answer at the moment.
The unnamed ad tech executive expects that the industry will coalesce around consent being managed at the CTV device level. One reason why is that the types of consent signals attached to CTV ad requests vary to include "Do Not Track" signals and "Limit Ad Tracking" signals, and those two signals are set at the device level, not the individual app level, said the ad tech executive.
However, if consent is managed at the device level, then is a CTV app publisher effectively sending someone to a third party to manage consent on CTV despite having a first-party relationship with the people using its CTV app?, asked Hahn. "There's a lot nuance," he added.
The need for standardization
The gray area of consent management highlighted by Project Crosswalk begets another silver lining, however. "As we found with this survey, there are considerable differences [in how consent needs to be managed on CTV versus the web and mobile]. These differences are, in some cases, so significant that we as a group believe that an industry standard and mechanisms to support [opt-out requests] need to be specifically designed for CTV," said Richter.
What that standard will look like remains nebulous. It may simply be a set of best practices to establish CTV consent management norms. But two years after the CCPA took effect, the work is finally underway, and there is even a timeline in mind. "Ideally this is something that is going to happen in this next calendar year. At least that's my timeframe to see whether we can accomplish this," Hahn said.
What we've heard
"On the Snap and YouTube side, [the platforms' original programming slates are] starting to mature and evolve a little bit. You see their programming go from follow docs around big influencers to more celebrity stuff and also more sophisticated, higher-budget shows."

— Media executive
TV, streaming subscriptions settle down
After years of cord-cutting, the traditional pay-TV subscriber base seems to be approaching its equilibrium. Meanwhile, streaming services may be set to experience their own erosion.
Over the next three years, the U.S. pay-TV subscriber base is expected to erode from 83 million households to 73.2 million, according to a report by MoffettNathanson Research. At that point, the number of households with pay-TV subscriptions will equal those without pay-TV subscriptions.
As people cancel their pay-TV subscriptions, they are likely to sign up for streaming subscriptions. But they may be just as likely to cancel those streaming subscriptions, too.
In 2022, more than 150 million people will cancel a streaming subscription, according to Deloitte.
That's a big number. But unlike with cord-cutting, streaming's subscriber losses are not irreversible. It can be just as easy for someone to sign up for a streaming subscription as it is to cancel it, which makes it just as easy to sign up again (and to cancel again). According to Deloitte, 25% of streaming subscribers have canceled a subscription only to later renew it.
Of course, that leaves 75% of people who cancel a streaming subscription and do not return as customers to that service. If that ratio holds in 2022, then 112.5 million people stand to cancel at least one streaming subscription for good.
Numbers to know
62.3%: Percentage share of ViacomCBS's U.S. employees who are white.
5.76 million: Average number of linear TV viewers that tuned in to Fox's "Big Noon Saturday" college football broadcasts this season.
90.9%: Percentage share of U.K. studios that lack tactile buttons, signs or maps that would help blind and visually impaired people to move around the studio on their own.
>2.2 million: Number of YouTube videos that received incorrect copyright claims.
4.1%: Percentage increase in U.S. TV revenue in 2021 compared to 2020.
What we've covered
Ad-supported streaming services assess how many ads to show viewers:
Streamers are sorting out how to balance of satisfying advertiser demand without antagonizing audiences.
Rakuten's Viki has limited its mid-roll ad load to one minute per hour of programming, while other streamers have settled on six to eight minutes.
Read more about ad-supported streaming ad loads here.
How esports org 100 Thieves will boost its M&A strategy with $60 million in funding:
100 Thieves plans to use a significant chunk of its new funding to acquire companies.
The company recently acquired gaming hardware maker Higround.
Read more about 100 Thieves here.
Amid video growing pains, Amazon Live struggles to attract publishers:
Amazon's live video pitch has been unfocused and vague, according to publishers.
Amazon has offered to pay less than $5,000 for four hours' worth of live programming per month.
Read more about Amazon Live here.
What we're reading
HBO Max's very good, not bad year:
Among the major streaming services, WarnerMedia's HBO Max may have had the best year, according to Vulture. The argument seems to largely hinge on WarnerMedia premiering Warner Bros. movie slate on HBO Max, which has helped to grow its subscriber base to nearly 70 million subscribers. Netflix and Disney+ have bigger subscriber bases, but both have struggled with subscriber growth throughout the year.
TikTok Algo 101:
TikTok's content recommendation algorithm is oriented around getting people to use the app regularly and for as long as possible, according to a company document obtained by The New York Times. That seems neither surprising nor different from the underlying aims of YouTube's or Facebook's algorithms. But the article relays TikTok's recipe for deciding which videos to recommend and which boils down to a calculation of views, watch time, likes and comments. Also pretty basic criteria.
Twitch streamers suffer burnout:
Twitch streamers are not immune to the burnout that YouTube stars have suffered in recent years, according to The Washington Post. In addition to the constant pressure to create content that will curry favor with their fans, these live-streaming stars have to deal with being "on" for hours at a time in front of live audiences.
Netflix is in its blockbuster phase:
Netflix's latest hit film — "Red Notice," starring Gal Gadot, Dwayne Johnson and Ryan Reynolds — evinces the streamer's push to put out fewer, bigger movies, according to Bloomberg. I haven't seen "Red Notice," but by many accounts, it isn't a good movie. Netflix has those, though; the recently released "Power of the Dog" is very good. But for anyone who remembers Netflix's Will Smith-starring "Bright" — God help you — the company has a spotty track record on blockbusters. The popularity of "Red Notice" may indicate Netflix has found its sweet spot.
https://digiday.com/?p=434413
This week's Future of TV Briefing looks at what an industry group's conditional certification of three measurement currency contenders signals about the TV ad business's measurement overhaul.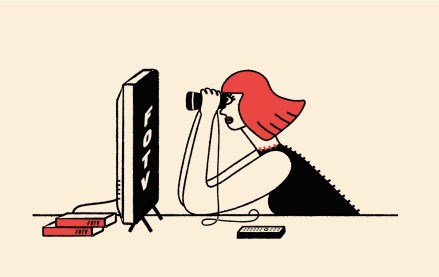 This week's Future of TV Briefing offers an updated list of the key terms that can cause confusion when talking about the TV, streaming and digital video industry.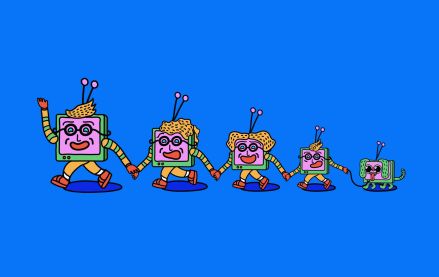 This week's Future of TV Briefing looks at what the Disney-Charter pay-TV distribution deal seems to indicate about the increasingly more-complementary-than-contentious relationship between traditional TV and streaming.