Future of TV Briefing: Streaming services count on content to keep subscribers acquired in 2020
February 10, 2021 • 14 min read
This Future of TV Briefing covers the latest in streaming and TV for Digiday+ members and is distributed over email every Wednesday at 10 a.m. ET. More from the series →
The Future of TV Briefing this week looks at how subscription-based streaming services are working to hang on to the subscribers they've acquired since the start of the coronavirus pandemic.
Streamers' subscriber retention strategies
The streaming Super Bowl
Connected TV's ad fraud problem, streaming's missing news, Instagram's TikTok rival and more
Streamers' subscriber retention strategies
Subscription-based streaming services are dealing with an enviable issue. After receiving a load of new subscribers amid last year's streaming viewership surge, the streamers now need to make sure they can keep hold of these people.
The key hits:
Crunchyroll, CuriosityStream, Starz and World of Wonder say what matters most to retain subscribers is whether they have enough programming to pique people's interest.
Streamers' subscriber acquisition and retention strategies have become more concentrated on attracting people with programming than one-off promotions and free trials.
The production hiatus put some pressure on streamers to ensure they protect their programming pipelines.
For CuriosityStream, which concentrates on factual programming like documentaries, the subscriber retention issue would seem to be particularly acute. Last March, the streamer lowered its annual subscription price by 40% to attract people who were holed up at home. A company spokesperson declined to say how many new subscribers it acquired. As of Sept. 30, CuriosityStream had 13 million paying subscribers, compared to 10 million subscribers in December 2019. Roughly 75% of the company's subscriber base signs up for annual subscriptions, according to Devin Emery, chief product officer and evp of content strategy.
However, rather than racing to convince people over the next couple months to renew their subscriptions, over the past year CuriosityStream has been bulking up on original and licensed programming to keep people entertained and subscribed. "If someone is active during the renewal period, they are far more likely to renew," said Emery. He noted that, on average, 2.6% of subscribers — including monthly and annual subscribers — cancel their subscriptions each month.
CuriosityStream's content-centric subscriber retention strategy is not exclusive to the streamer. Other companies — including anime specialist Crunchyroll, premium TV network Starz and production company World of Wonder — are also counting on their content to convince people to stay subscribed to their services.
That's not to say that the streamers don't partake in standard retention tactics like sending out emails reminding people to renew their subscriptions. But they have clarified their subscriber retention strategies as well as their subscriber acquisition strategies to concentrate on the content.
"Retention and acquisition are always the focus of our marketing group. In the last year, retention has definitely been more of an everyday conversation," said Jen Corbett, head of audience development and brand at Crunchyroll, which announced on Feb. 2 that it has 4 million subscribers after topping 3 million subscribers last July.
As an example of the close connection between streamers' subscriber acquisition and retention strategies, Starz has tested eliminating free-trial offers for new subscribers and did not see a notable impact on volume, said Robin Chacko, svp of OTT marketing and product marketing at Starz. Where Starz has seen more of an impact, however, is when it premieres a new season or spin-off of its hit series "Power." So, if regularly adding programming like "Power Book II: Ghost" can procure new subscribers, then the thinking goes that it should also preserve existing subscribers. "We are of the principle that what works for acquisition fundamentally works for retention as well. The approach to both starts with the content itself," said Chacko.
The approach makes sense, but almost too simple. Of course, people are only going to pay for a streaming service if it offers shows and movies they want to watch. And of course hey will stop paying if they run out of programming options. But surely customers need to be coaxed via discounts to renew and incessant emails reminding them to renew, right?
Not necessarily.
As streaming has become more mainstream, people are increasingly open to subscribing to multiple streaming services. According to Juniper Research, the average U.S. household paid for four streaming subscriptions last year. Netflix is likely a shoe-in for one of those slots. But while major streamers like WarnerMedia's HBO Max and NBCUniversal's Peacock are in contention, specialty streamers like Crunchyroll, CuriosityStream, Starz (which concentrates on female and Black audiences) and World of Wonder's WOW Presents Plus are able to slide in by catering to viewers unlikely to have particular content cravings satisfied by the buffet of general-interest streamers.
Furthermore, the subscribers that streamers like Crunchyroll have acquired since last March appear to be especially voracious content consumers. "They're watching a lot more content, which is not always typical of new users," said Corbett. She declined to say how much more time the new subscribers spend watching programming compared to the average subscriber.
However, for this content-centric subscriber retention strategy to work, a streamer needs to be able to regularly refresh its programming library. That can be difficult to do when a pandemic grounds production to a halt. But the streamers have been able to adapt. CuriosityStream and Starz, for example, picked up already produced programming to add to their libraries.
Meanwhile, World of Wonder took advantage of owning its own studio and having series like "UNHhhh with Trixie and Katya" that only required one or two people to produce, said Fenton Bailey, cofounder of World of Wonder. Then, as production restrictions eased abroad, the company was able to return to shooting the various iterations of "RuPaul's Drag Race" that is produces and distributes on WOW Presents Plus.
"The key has been being able to offer, in spite of the pandemic, new iterations of 'Drag Race' pretty much on a year-round basis," said Bailey. He was speaking from New Zealand where World of Wonder is currently shooting "Drag Race: Down Under."
Confessional
"The upfront conversations start up earlier and earlier each year. Partially because we want them to so we can properly plan for when the negotiations kick off. But also because people are buying a lot more throughout the year and so much of our spend is happening in non-linear too that it's just much more year-round."

— Agency executive
Stay tuned: The streaming Super Bowl
The gap between traditional TV and streaming is closing — but it still has a ways to go when it comes to live sports broadcasts like the Super Bowl.
More people streamed this year's Super Bowl than ever before, thanks in part to the game's expanded streaming distribution. However, the 5.7 million people, on average, who were streaming the game in any given minute — while up 65% compared to last year's Super Bowl streaming audience — only represented 6% of the 96.4 million people in total that watched this year's Super Bowl, according to viewership figures released by CBS on Feb. 9. Nielsen announced later on Feb. 9 that 92 million people watched the Super Bowl on TV, but did not release streaming viewership numbers.
Even a majority the households that could be considered more likely than the average home to stream the Super Bowl did not do so. According to TV measurement firm TVision's opt-in panel of 5,000 U.S. households, 20.5% of households that have a Roku or Chromecast CTV device streamed the game.
One reason people may have preferred to watch the traditional TV broadcast rather than stream the Super Bowl is that they wanted to watch it live. TV streams typically lag behind the linear broadcasts, and while CBS tried to reduce this latency for the Super Bowl, the game's stream was typically 44 seconds behind the linear TV airing, according to streaming technology provider Phenix.
The delay between the linear broadcast and live stream wasn't too bad for me. I streamed the CBS Sports app's broadcast of the game on an iPad, and the lag was around 10 seconds or so. When a moron ran onto the field in the second half and my better half missed it, there was enough of a delay that she was able to catch it "live" on the stream. Still, when it comes to a major sporting event — especially one augmented by the risk of Twitter and news outlets' push notification spoiling the action — I don't want to be playing catch up.
Another reason people may have tuned in to the linear broadcast instead of the live stream is the reliability. While cable or satellite feeds could always go out, an internet outage feels more common, and some sort of technical issue can feel almost inevitable. This year's Super Bowl wouldn't have helped to assuage those concerns. I started streaming the game about a half-hour before kickoff and didn't run into any issues, but people who tried to start up the stream in CBS All Access right around kickoff encountered a server error that was addressed minutes later but may have made people miss the start of the game.
Eventually, streaming will overtake TV when it comes to live sports viewership. Like Tom Brady (and Thanos), it's inevitable. But for now, TV still enjoys a 28-3 lead.
Numbers don't lie
55 million: Number of people who watch ad-supported programming on Amazon's Fire TV connected TV platform each month.
$1.17 billion: How much money ad tech company Magnite will pay to acquire video ad tech firm SpotX from media company RTL Group.
100 million: Number of people that used Snapchat's Spotlight feature in January.
Trend watch: Connected TV ad fraud
Wherever ads are sold programmatically, fraudsters will follow. That has been true of ads running on computers and phones and tablets, and it is increasingly true of ads running on connected TV screens.
In the latest CTV ad fraud scheme, fraudsters were estimated as being in the process of siphoning as much as $50 million away from advertisers, according to ad verification firm DoubleVerify, which uncovered the bad behavior and claims it to be the largest CTV ad fraud scheme seen so far. The fraudsters pulled off this heist by exploiting server-side ad insertion to falsify ad impressions. In short, they disguised as CTV inventory ad impressions that were actually ads running on other types of devices, like Android phones, and typically not shown to an actual person.
As implied, CTV ad fraud isn't all that new. But it is becoming more common —and more costly. In December, Oracle's data management arm Oracle Data Cloud announced it had discovered bad actors stole an estimated $14.5 million from advertisers through a different scheme.
Fraudsters seem to be taking advantage of the CTV ad market still being in development, particularly when it comes to the market's programmatic infrastructure. As these instances continue to mount, they will likely have some effect on the CTV ad market. They are unlikely to scare advertisers away from CTV entirely, though.
Many advertisers, especially traditional TV advertisers, buy their CTV ads from media companies and streaming services directly, including through programmatic private marketplaces set up with those companies and streamers. And when they are looking to reach audiences beyond a specific group of CTV apps, they will buy from CTV platforms like Amazon and Roku that aggregate inventory from various CTV apps and use the platforms' first-party data to target ads. In either case, the advertisers are buying from sellers that can ensure that an advertiser paying for an ad to run on a TV screen receives an ad running on a TV screen.
It's the advertisers buying through CTV's programmatic open market that run into problems. "That's where we're seeing ad fraud happening," said one agency executive. Because this market relies on SSAI and has been slow to adopt the Interactive Advertising Bureau's app-ads.txt that aims to combat spoofed impressions as it has done for online ads, it is vulnerable to people faking CTV impressions.
Smart advertisers know this, which is why many of them stick to buying ads directly from streaming service owners and CTV platform aggregators. And as more CTV ad fraud schemes crop up, more advertisers will likely wisen up.
Maybe that will lead to a clean-up of CTV programmatic ad market. Maybe it will lead to ad verification firms like DoubleVerify and Oracle Data Cloud cleaning up by attracting fraud-fearing advertisers as clients. But if advertisers clear out of CTV's programmatic open market, the long-tail CTV apps that rely on the programmatic open market to make their money may be wiped out.
What we've covered
Smart TVs have become the new front in the connected TV platform battle:
Smart TV platforms are attracting more attention from audiences, streaming services and advertisers.
The additional competition for CTV platform owners like Amazon and Roku can be a blessing and a curse for media companies.
Read more about smart TVs here.
What a $5.5 million Super Bowl ad can buy in digital media:
One Super Bowl spot equates to 427 million ad impressions on Discovery+.
That money could also get an advertiser 22 weeks' worth of TikTok hashtag challenges with a top-tier influencer.
Read more about Super Bowl ad dollars here.
TikTok pays Group Nine Media to create science videos as its publisher relationships evolve:
TikTok is paying Seeker as part of its $50 million Creative Learning Fund.
Seeker has done deals with Walt Disney Motion Pictures and Clorox to reach its TikTok audience.
Read more about TikTok here.
What we're reading
Major streamers are missing the news:
The streaming wars aren't really being fought over the news, according to CNBC. While ViacomCBS's Paramount+ will carry CBS's news programming, Disney's Disney+ and WarnerMedia's don't stream live news programming. Meanwhile, NBCUniversal's Peacock only carries the conglomerate's streaming news service NBC News Now, and Disney's Hulu similarly only carries ABC News Live on its regular service. Of course, Netflix doesn't stream news programming either. But it's also not like the streaming market is lacking for news services. There are CBSN and ABC News Live and NBC News Now and Newsy and Cheddar and Bloomberg's QuickTake. And while the major streamers may not be bundling news programming into their platforms en masse, others are, including streaming pay-TV services like YouTube TV as well as free, ad-supported streaming TV platforms like Pluto TV and Roku's The Roku Channel.
Apple TV+ isn't doing so badly:
Apple TV+ has yet emerged as a major player in the streaming wars, but Apple's streamer is still a notable part of the playing field. While Apple TV+ may lack the large subscriber bases of Netflix and Disney+, its line-up of shows and movies is pretty good, according to Vulture. As someone who has binged the entirety of "Ted Lasso" twice and enjoyed "On the Rocks," I'll agree with this, to a point: Apple TV+ still lacks a large enough programming library to even be considered when, on any given night of the week, the inevitable question comes up of "What should we watch?" Instead of a major streamer, for now Apple remains a boutique outlet.
The pandemic will be televised:
TV show makers — as well as film and digital video producers — have agonized over whether to incorporate the coronavirus crisis into their series or to ignore because audiences are over it. For the most part, shows have opted for the former, according to The New York Times. Shows' handling of the pandemic ranges from being front-and-center to relegated to the background, but only a small number, like Fox's "Last Man Standing," seem to be trying to pass over it altogether. That being said, even those that are foregrounding the pandemic, like ABC's "Grey's Anatomy," are making sure that an event that has dominated the past year does not steal the show entirely.
Instagram's TikTok rival is reeling:
Instagram's TikTok clone has not been a runaway success like its prior attempt to copy-and-undercut Snapchat's Stories feature, according to CNN. Instagram's Reels remains a place for people to repurpose their TikTok videos. It also may signal that Instagram is cluttering its platform with video products. IGTV — its attempt to take on YouTube — also struggled to get out of the gate and still doesn't seem to caught people's attentions. Instagram Live, meanwhile, does seem to have found a niche in the past year, with shows like comedian Ziwe Fumudoh's weekly interviews and Verzuz's music battles. That could suggest that, for as polished as photos on Instagram often are, the videos that people want to watch on the platform are the unedited variety.
https://digiday.com/?p=395152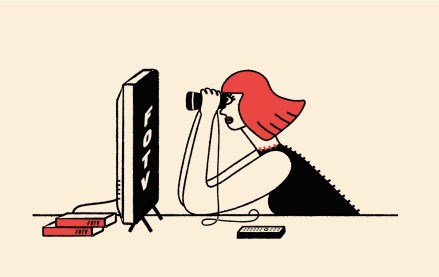 This week's Future of TV Briefing offers an updated list of the key terms that can cause confusion when talking about the TV, streaming and digital video industry.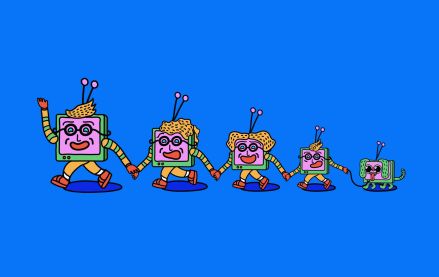 This week's Future of TV Briefing looks at what the Disney-Charter pay-TV distribution deal seems to indicate about the increasingly more-complementary-than-contentious relationship between traditional TV and streaming.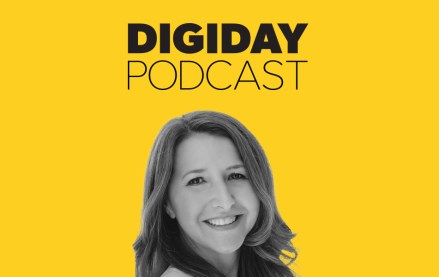 September 12, 2023 • 3 min read
Traditional TV now accounts for less than 50% of Georgia-Pacific's spending, but its share still exceeds streaming's.