How CBS will expand Super Bowl streaming viewership this year
February 1, 2021 • 3 min read
•
•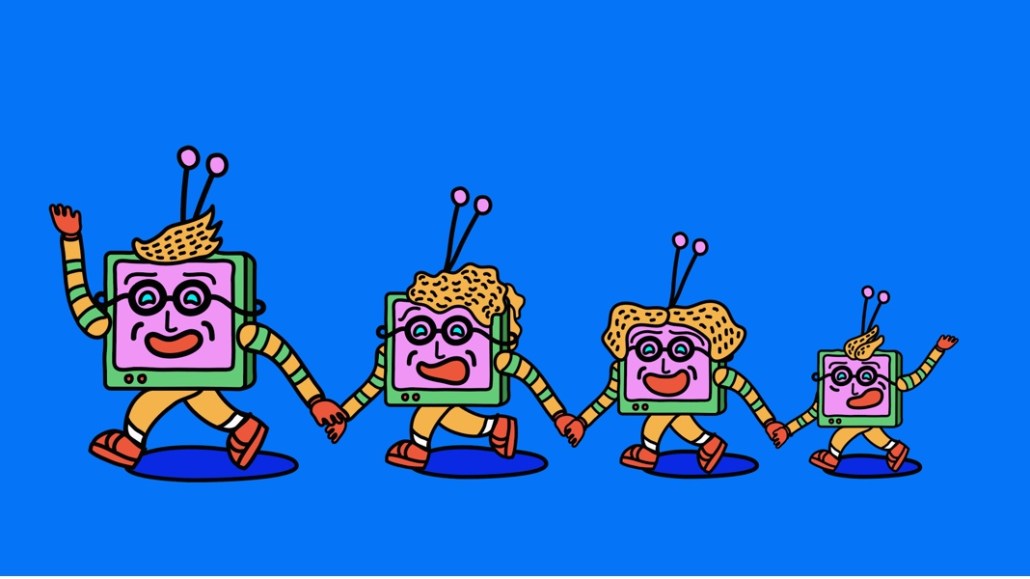 Ivy Liu
More people are likely to stream this year's Super Bowl than in past years. For starters, more people will probably watch the game within the confines of their homes. But CBS's stream of this year's NFL championship game will also be more widely available.
This year people will be able to stream the Super Bowl without a pay-TV subscription through the CBS Sports app on smart TV platforms for the first time, including LG's and Vizio's. When CBS last streamed the Super Bowl in 2019, its CBS Sports app was not available on smart TVs. "It's nice because that means people can just turn on their TV and hopefully we're right there," said Jeff Gerttula, evp and gm of CBS Sports Digital. In 2019, 2.6 million people streamed CBS's Super Bowl broadcast at any given minute across 7.5 million devices.
While streaming viewership on TV screens has increased overall in the past year, smart TVs in particular have seen a surge. In the fourth quarter of 2020, the amount of time people spent streaming programming on smart TVs increased by 157% year over year, according to video measurement and analytics firm Conviva. That viewership increase pushed smart TVs' share of overall video viewership time from 9% in the fourth quarter of 2019 to 17% in the fourth quarter of 2020.
Of course, connected TV platforms, like Amazon's Fire TV and Roku, continue to dominate video viewership. CTV devices accounted for 49% of overall video viewership time in the fourth quarter of 2020, per Conviva. They will likely account for a sizable chunk of the Super Bowl's streaming viewership as well.
Amazon will run a banner ad on the home screen for every Fire TV-powered TV in the U.S. informing people of how they can stream the game on the CTV platform, said Sandeep Gupta, vp and gm of Fire TV, in an email. "Streaming live sports is becoming the norm. It's a huge area of focus for us at Fire TV," he said, noting that Fire TV's live tab is "now the second most visited destination on Fire TV." He declined to share any statistics regarding live sports viewership on the platform.
To take advantage of the expected expansion in Super Bowl streaming viewership, advertisers running ads in the traditional TV broadcast are able to run an alternate piece of creative in the game's streaming feed, which is an option that CBS has provided to Super Bowl advertisers in past years. Advertisers are limited to one piece of alternate creative, said a CBS spokesperson.
In addition to the broader availability to stream this year's Super Bowl on TV screens, CBS has worked to improve latency, or speed of the stream compared to the linear TV broadcast, Gerttula said. He was not able to quantify the stream's latency or amount of improvement since it can vary from platform to platform as well as location to location, based on factors like a person's internet connection.
The Super Bowl will also be available via CBS All Access, ViacomCBS's subscription-based streaming service that will be renamed Paramount+ in March. The media conglomerate expects the Super Bowl will help to attract people to its streaming apps, including the CBS Sports app, and that those people stick around to become Paramount+ subscribers. "The Super Bowl is an unparalleled acquisition event that [if] you do it right, you're able to funnel it into those businesses. That's why we're so fortunate to have it and it's such a big moment for us," Gerttula said.
https://digiday.com/?p=391811
This week's Future of TV Briefing looks at how the streaming ad market's programmatic guaranteed vs. private marketplace debate is reaching a compromise.
This week's Future of TV Briefing looks at how this year's upfront and recent announcements from AMC Networks and Paramount indicate the progression of programmatic in the TV and streaming ad market.
This week's Future of TV Briefing looks at how major streaming service owners' subscription business fared in the third quarter of 2023.