'Advertisers think it's just like buying digital': Myths of connected TV advertising
November 29, 2018 • 5 min read
•
•
This year connected TV overtook mobile as the screen on which the most digital video impressions were served. However, as the hype around streaming settles into a legitimate channel for advertisers and publishers, there are some myths to be dispelled around "connected TV," the catchall term for videos streamed over the internet and watched on a TV screen.
Myth: Connected TV and OTT are the same thing
Connected TV refers to the device on which someone is watching a video or an ad, whereas OTT (over-the-top) refers to how that video or ad was delivered. OTT predates connected TV and originated as a way to describe TV networks letting people watch their shows online, bypassing the cable or satellite TV box (why the term is "over the top" not "over the internet," I have no idea). If someone is streaming Hulu through its mobile app, they are accessing that content over the top and watching it on their phone or tablet; if someone is streaming Hulu through its app installed on their Samsung smart TV, they are accessing that content over the top and watching it on their connected TV.
Myth: There is a lot of TV-quality inventory available on connected TV
For as many apps as there are available across connected TV platforms like Apple TV, Roku and Amazon Fire TV, four apps account for 75 percent of time that people spend streaming video on their connected TVs, according to Comscore: Netflix, Amazon Prime Video, Hulu and YouTube. Two of those apps — Netflix and Amazon Prime Video — do not carry ads, while Hulu and YouTube each offer ad-free subscriptions in addition to their standard ad-supported services.
"There's still a very limited amount that is truly ad-supported on a volume basis relative to TV. A lot is no ads or few ads. The idea that there's this massive growing pool of premium video inventory on connected TVs is not the case," said Dave Morgan, CEO of Simulmedia.
Myth: Connected TV inventory is cheap
The connected TV inventory that is available is significantly more expensive than digital video and on par with linear TV. "There is a little bit of sticker shock," said Ari Paparo, CEO of ad tech firm Beeswax. Connected TV CPMs average in the mid-$20s, which is comparable to linear TV, and can even be slightly higher than linear TV prices, said Raphael Rivilla, partner for media and connections planning at Marcus Thomas.
Myth: Connected TV ads can be tracked like other digital ads
Advertisers may be aware that connected TV is a cookie-less environment, but they may think, well, mobile in-app advertising is also cookie-less, but we can track ads there; shouldn't that be the case for connected TV too? No. "A lot of advertisers will think it's just like buying digital: I can now track actions that happen on a website or foot traffic to a store. That is a myth," said Rivilla.
There is a workaround if advertisers are able to collect connected TV devices' IP addresses to link their CTV campaigns to laptops, phones and other devices that use the same internet connection, said Rivilla. However, that's becoming harder to do as one of the biggest CTV platforms, Roku, has limited ads' ability to collect devices' IP addresses.
These tracking limitations mean that table-stakes digital advertising tactics, like frequency capping and using third-party data for ad targeting, are difficult to deploy for connected TV campaigns.
Myth: High-quality connected TV inventory is not available programmatically
Ad tech companies including The Trade Desk, Beeswax, SpotX and Telaria have been laying the pipes for connected TV inventory to be bought and sold programmatically. That inventory is often user-generated content, but TV networks, including HGTV and DIY Network, and other premium publishers are increasingly making their connected TV inventory available to buy programmatically, said Rivilla.
However, the higher-quality inventory may not always be available in open programmatic marketplaces. Some TV networks only make their connected TV inventory available programmatically through private marketplaces so that they cannot be polluted by lower-quality inventory that's more likely to be fraudulent, said Morgan.
Myth: Connected TV is a fraud-free environment
Connected TV is not immune to bad actors trying to trick advertisers into paying for impressions that nobody actually sees. In the third quarter of 2018, 19 percent of connected-TV ad impressions globally and 18 percent of impressions in the U.S. were fraudulent, according to fraud prevention firm Pixalate.
Connected TV can be particularly susceptible to fraud because the potential for TV-level ad dollars makes it a more alluring gold mine for fraudsters and the nascent ad infrastructure can make it more difficult to detect and disable fraudulent impressions. Connected TV ads commonly use server-side ad insertion, which means the ads are attached to content and then delivered to the device. That makes it easier for fraudsters to claim that an impression is for a connected TV without companies, such as measurement firms, being able to collect the device information to verify that the ad will or did run on a connected TV screen. "We've been measuring connected TV impressions for the last two years and have seen the growth of SSAI and other fraud vectors for the last year and a half," said Pixalate CTO Amin Bandeali.
Myth: Connected TV is only for video ads
The bulk of connected TV inventory may be pre-roll and mid-roll ads attached to the videos that people stream through their connected TVs. But that isn't the only inventory available on connected TV screens. "The ad experience isn't solely tethered to the apps themselves. A lot of Samsung smart TVs, for example, have a home screen that advertising can be fed through as well," said Kyle Turner, senior director of strategy at United Entertainment Group.
https://digiday.com/?p=313582
This week's Future of TV Briefing looks at how major streaming service owners' subscription business fared in the third quarter of 2023.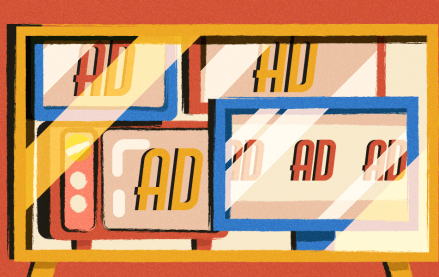 This week's Future of TV Briefing looks at what TV and streaming companies' latest quarterly earnings reports indicate about the state of the TV advertising market.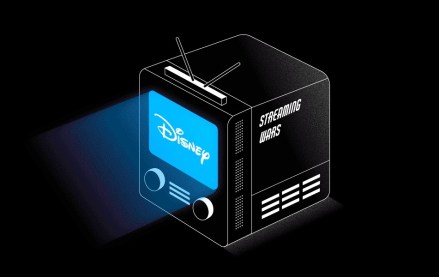 This week's Future of TV Briefing looks at how Disney's data clean room business has progressed since rolling out two years ago.