Future of TV Briefing: How search stands to play a bigger part in digital video strategies
July 27, 2022 • 8 min read
•
•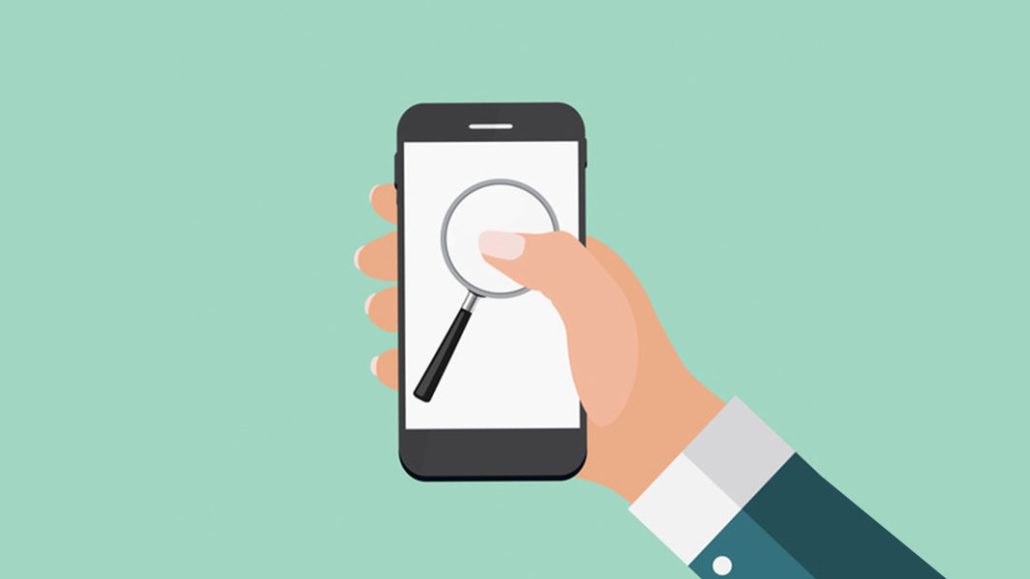 This Future of TV Briefing covers the latest in streaming and TV for Digiday+ members and is distributed over email every Wednesday at 10 a.m. ET. More from the series →
This week's Future of TV Briefing looks at how platforms like TikTok and Pinterest are providing opportunities for search-oriented video approaches.
In search of views
Streaming's viewership share continues to surge
WTF is the Video Privacy Protection Act?
Tech giants' NFL ambitions, Hollywood's production level, TikTok's creator overcrowding and more
In search of views
The key hits:
Gen Z audiences are increasingly using TikTok as a search engine.
Pinterest's video platform caters to search-driven viewership.
Publishers like Refinery29 and Tastemade are taking advantage of search-based video behavior.
YouTube is not only the biggest digital video platform on the market but also the second biggest search engine. And yet search does not play an outsized role in creators' and publishers' video strategies beyond YouTube. But maybe that's about to change.
Famed for its content recommendation algorithm, TikTok's search functionality took the spotlight recently. Nearly 40% of 18- to 24-year-olds in the U.S. turn to TikTok and Instagram for search queries instead of Google Search and Google Maps, a Google executive said at a conference earlier this month.
Meanwhile Pinterest — as much a visual search engine as a scrapbooking site — remains committed to establishing itself as a digital video destination. Last week the platform hired YouTube's global head of original programming Nadine Zylstra to be Pinterest's global head of programming and originals.
The spread of search-driven video viewership beyond YouTube would appear to be welcome news for video publishers like Vice Media Group's Refinery29 and Tastemade that produce the types of utility-based videos — such as shopping guides and cooking how-tos — that people are likely to seek out through search queries rather than rely on platforms' recommendation engines to surface.
"Refinery29 are experts at service content. We want to deliver actionable content to our audience, which really aligns with Pinterest's direction of what they want to achieve as well," said Tamar Riley, vp of audience and content strategy for Refinery29 and i-D. In June, Refinery29's audience on Pinterest spanned 61 million people, according to a VMG spokesperson.
Of course, not all videos cater to being queried through search. But that doesn't mean search-related tactics do not apply to videos in general entertainment categories like comedy. Adding captions and text to videos, for example, is considered by industry experts to be a potential way to give platforms' algorithms more information about a video to boost its appearance in search results. "We know for Facebook that has always been important in terms of uploading the caption file for that reason," said an executive at a media company that produces general entertainment videos.
Video viewers on Pinterest, in particular, have shown a penchant for seeking out videos through search. Having posted more than 40,000 videos to Pinterest and with 15 million followers on the platform, food-and-travel publisher Tastemade has seen that audiences' behavior on the platform is "very search-oriented," said Lauren Arso, head of content for social at Tastemade. A Tastemade spokesperson declined to share its monthly viewership figures for Pinterest but said that, on average, 17.5% of Pinterest's global monthly active user base watched a Tastemade video each month in the first quarter of 2022; Pinterest had 433 million global monthly active users in Q1, per the company's quarterly earnings report.
The search-driven viewership on Pinterest not only lends itself to Tastemade's video approach, which is largely oriented around practical programming like recipe videos, but it can also provide a lens for how to program for other platforms. "It's always interesting for us to see what content, themes and categories are performing on Pinterest because it could give us a glimpse into the future of what's going to perform in a couple of weeks on a different platform," Arso said.
The inverse may also be true. Publishers with established search engine optimization strategies could use their existing insights around how to drive search traffic to their sites' text-based content and apply them to their video strategies across the likes of YouTube, Pinterest and TikTok.
"Seeing that Gen Z are using TikTok as a search engine, there's just a real opportunity actually internally for teams to collaborate more on using the insights around search data to not just sit across dot-com content but to sit across social too," Riley said.
What we've heard
"As a buyer, I'm wildly scared of what they're going to come out with. They're going to overprice themselves."

— Agency executive on how much money Netflix will look to charge advertisers at launch
Streaming's viewership share continues to surge
Netflix losing a million subscribers in the second quarter stands in stark contrast to streaming services, including Netflix, stealing more share of overall TV viewership from traditional TV networks.
In June, streamers notched their largest share of minutes people in the U.S. spent watching TV to date, while broadcast and cable TV networks ceded share, according to Nielsen's The Gauge viewership report for the month.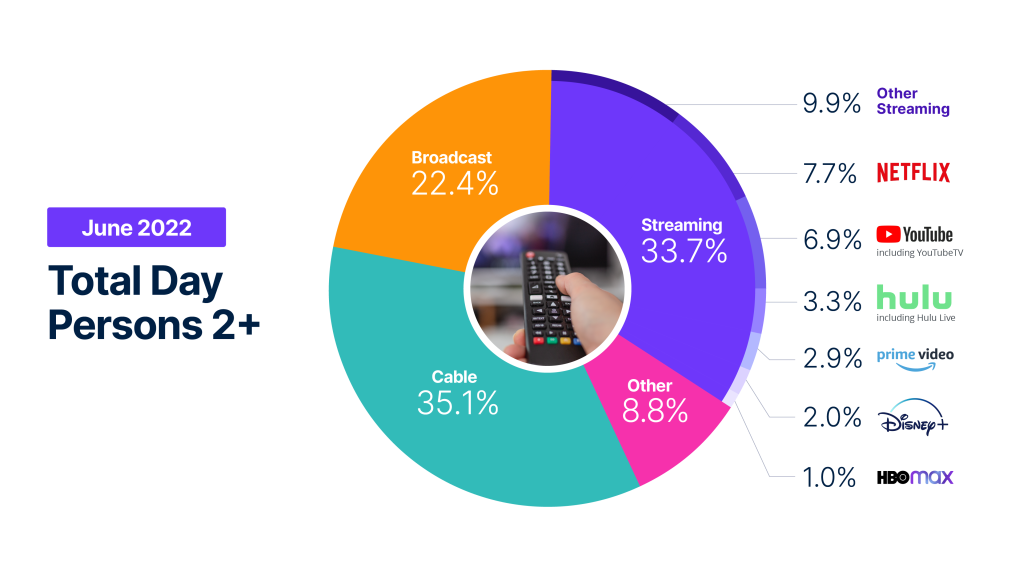 For what it's worth, June is typically a down month for traditional TV viewership, considering that broadcast TV's primetime shows have typically ended their seasons by May. The NBA and NHL aired their respective finals on TV in June, which increased TV sports viewership by 44% from May. But still, streaming stole the show in June.
"TV viewing is seasonally lower in the summer months, but total TV usage increased by 1.9% on a month-over-month basis, bolstered by a 7.7% increase in streaming," Nielsen wrote in a company blog post announcing the June numbers.
Notably, Netflix saw the biggest spike in share of watch time in June, rising by 0.9 percentage points from May, likely thanks to the release of "Stranger Things" season four at the end of May. Amazon Prime Video, Disney+ and YouTube followed with roughly 0.2 percentage point increases month over month, respectively, per Nielsen. (The chart below suggests Amazon's share increased by 0.3 percentage points, but Nielsen put the gain at 0.2 percentage points, likely due to rounding).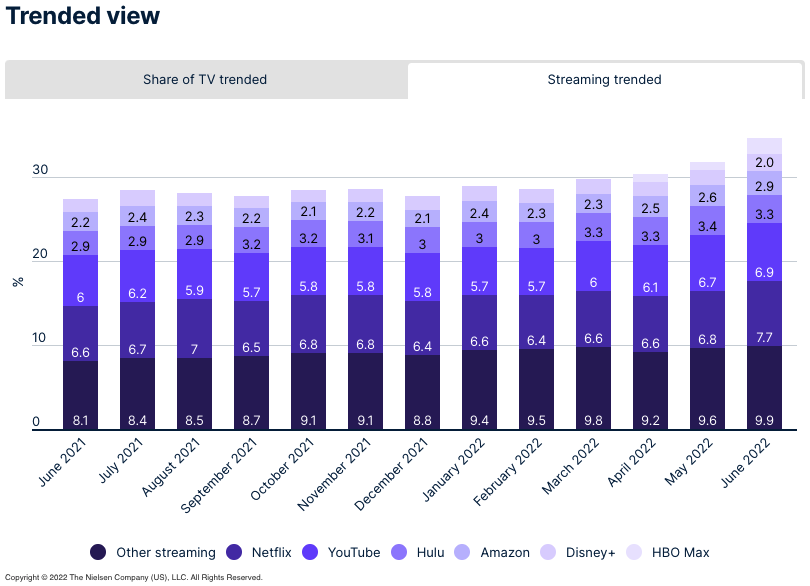 Streaming's rising tide did not lift all boats, however. Hulu's watch time share dipped by 0.1 percentage points. Considering that traditional TV programming continues to make up a major part of the Disney-owned streamer's library, Hulu's downtick seems to correspond with the drop-off in traditional TV viewership.
Numbers to know
$7.34 billion: How much ad revenue YouTube generated in the second quarter of 2022.
$4.99: Monthly price for a subscription to the NFL's NFL+ streaming service.
15: Maximum length, in minutes, that a video on Instagram can be to qualify for a Reel (i.e. the short-form video product is no longer limited to short-form video).
$17 billion: How much money Netflix expects to spend on programming this year.
347 million: Number of people who use Snapchat, on average, each day.
104: Number of minutes that the average person spends using Comcast-owned free, ad-supported streaming TV service Xumo per session.
WTF is the Video Privacy Protection Act?
A law passed in the Blockbuster era is posing a potential threat to today's streaming ad market.
Watch the video above to learn more about the Video Privacy Protection Act, and then click here to read an article explaining how the 34-year-old law could be used to rein in targeted advertising.
What we've covered
Talent management firm Dulcedo prioritizes relationships with mid-sized esports orgs:
The management firm has acquired gaming and esports startup C4G Agency.
The agency has specialized in connecting non-endemic brands with esports organizations.
Read more about Dulcedo here.
How FaZe Clan's SPAC merger shows the challenges of public ownership in esports:
On the day the esports org went public, its stock priced closed down nearly 25% from its initial price.
Other esports companies that have gone public are currently valued far beneath their initial offering price.
Read more about FaZe Clan here.
As social commerce grows, not all marketers see the appeal of live shopping:
While platforms like YouTube, Facebook, Instagram and Pinterest pitch live shopping opportunities, agency executives said some clients aren't buying.
Part of the problem is a skepticism among brands that people in the U.S. are willing to shop while watching live streams.
Read more about live shopping here.
What we're reading
Amazon, Apple and Google vie for sports streaming rights:
The three tech giants have each submitted bids for the rights to the NFL's Sunday Ticket Package, according to The New York Times. The bids help to explain why TV network owners ponied up last year to lock up the league's traditional TV and streaming rights, considering that the NFL remains traditional TV's biggest, most reliable audience magnet.
Hollywood's production level looks to return to normal:
The number of movies, TV shows and other projects in production in the Los Angeles area will return to the pre-pandemic amount in the next year, according to Variety, citing estimates from the official Los Angeles area film office FilmLA.
TikTok is overcrowded with creators:
TikTok has lowered the barrier to entry for people to become creators beyond the threshold already set by YouTube, and that has created an inflated influencer market on the platform, in which success can be much less reliable over the long run, according to The Information.
Meta turns TikTok mimic:
Facebook's and Instagram's parent company is remaking the two platforms in the image of TikTok, such as by pushing posts to people from accounts they don't follow, a reversal of Facebook's "friends and family" push in 2018, according to Insider.
https://digiday.com/?p=457818
This week's Future of TV Briefing looks at what an industry group's conditional certification of three measurement currency contenders signals about the TV ad business's measurement overhaul.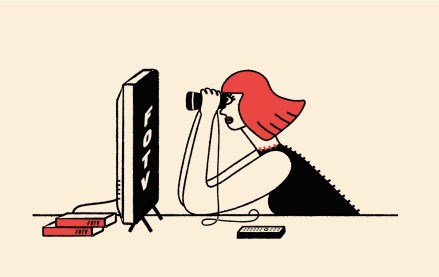 This week's Future of TV Briefing offers an updated list of the key terms that can cause confusion when talking about the TV, streaming and digital video industry.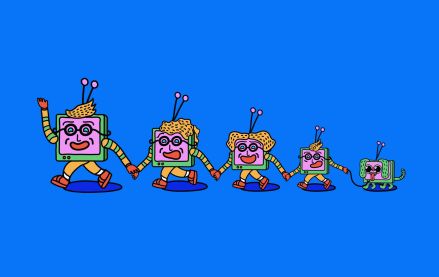 This week's Future of TV Briefing looks at what the Disney-Charter pay-TV distribution deal seems to indicate about the increasingly more-complementary-than-contentious relationship between traditional TV and streaming.