As social commerce grows, not all marketers see the appeal of live shopping
July 20, 2022 • 4 min read
•
•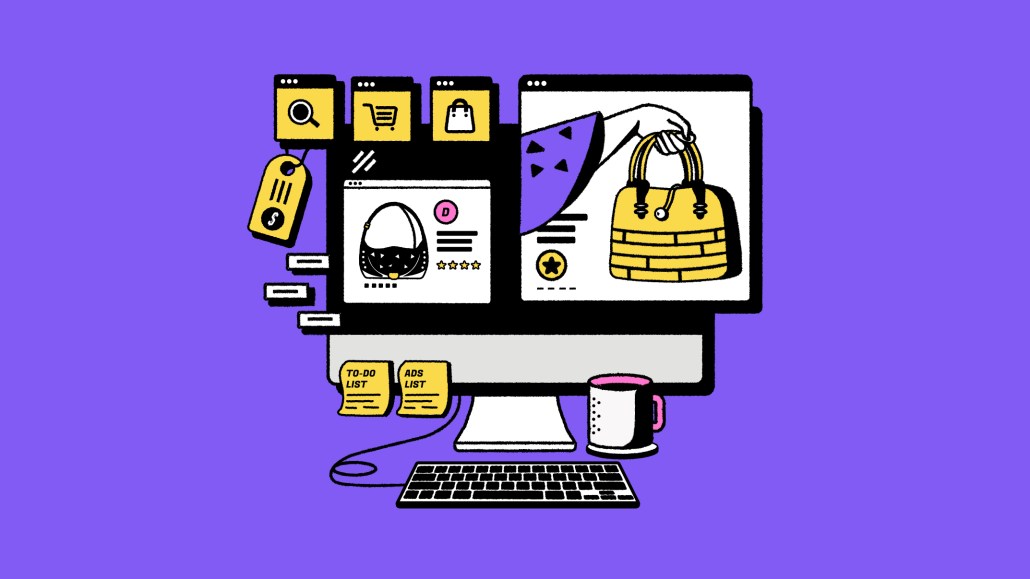 Ivy Liu
Social networks and e-commerce platforms are racing to build out new capabilities for the new era of social commerce, but some marketers say they don't see the mass appeal — at least not yet.
A month after integrating with Twitter, Shopify on Tuesday said a new partnership with Google will allow Shopify merchants to expand their reach to YouTube and some creators link to their Shopify store from YouTube. Other platforms such as Facebook, Instagram and Pinterest have also been experimenting with versions of live shopping even as TikTok has reportedly looked to put some of its own plans on hold.
THE CHALLENGES OF SOCIAL COMMERCE
Native checkout alone isn't enough
Battling existing shopper psychology and habits
Negative effects can accompany rapid change
U.S. shoppers behave differently across different generations
Influencers are sometimes not influential enough
As online content and e-commerce have converged during the Covid-19 pandemic, large and small brands alike have been experimenting with live shopping to entertain and educate shoppers while also reaching potential consumers on new platforms. Despite social and e-commerce platforms investing in both tech and content, advertising agencies say that not all clients are open to buying what the tech giants are selling.
Yomei Kajita, svp of paid social at digital marketing agency 3Q/Dept, said it's "super strategic" for social media platforms to integrate with e-commerce companies like Shopify. Although it's especially helpful for small and mid-sized businesses that maybe don't have many internal resources, he said the integrations aren't enough on their own without other features such as product drop reminders, tags from creators and other features to help.
"Native checkout alone as part of the social commerce offering isn't significant enough of a value-add for users of these social apps," Kajita said. "Because they could just go to the website and purchase something."
Live shopping has been popular in China for years, but adoption in the U.S. is more recent. In 2019, Amazon introduced Amazon Live — a platform for shoppers to watch live chats and learn about various products — which has evolved from influencers hosting online events to featuring celebrities like actor Kevin Hart and Miranda Kerr earlier this month during Prime Day 2022.
In 2020, Walmart became the first company to do a shoppable live stream on Tiktok and since then has hosted a number of others on other platforms such as Twitter. Last fall, Hasbro did its first live shopping event on Instagram and Facebook Live. Newer platforms have also gained traction such as NTWRK, a live video shopping app that's collaborated with a range of clothing toy, art and accessory brands.
Introducing live shopping within existing social platforms has several key challenges, said Joe Gagliese, co-founder and co-CEO of the digital marketing company Viral Nation. Platforms like Instagram and YouTube are "battling psychology" because users haven't been conditioned to buy directly through them yet. However, he also cautioned: "When you play with the audience too much or change things too quickly, you can really cause a negative effect."
"What I find so frustrating in this space on behalf of these platforms is America is big," Gagliese said. "And a 40-year-old woman in America is going to shop very differently than millennials."
Some clients are gung-ho and ready to do it and see the numbers move quickly and others don't need to be first movers.
There's also the question of whether influencers are influential enough: A January report by Forrester found that although 54% of U.S. adults that saw a shoppable video said they've bought something through a shoppable content link, just 17% of U.S. adults said social media influencers are a top way they find new brands.
Although some agencies have clients experimenting with live commerce, others are seeing slow adoption. Barry Salus, associate media director, activation and analytics at McKinney, said YouTube is still "more of the leaned back and be entertained type of space" rather than a place where people are in the mindset to make active purchases.
"Some clients are gung-ho and ready to do it and see the numbers move quickly and others don't need to be first movers," he said.
Forecasts predict live-streaming revenue to continue upwards. According to Statista, sales from e-commerce live-streaming in the U.S. are expected to rise from $11 billion in 2021 to $17 billion in 2022 before reaching $35 billion in 2024. The retail social commerce space also continues to grow. Forecasts by eMarketer predict sales from retail social commerce overall are expected to reach $45.7 billion this year and $79.6 billion in 2025 — more than double the $36.62 billion in sales seen in 2021.
Despite the growth, other marketers aren't making shoppable commerce a priority. A survey of 400 marketers conducted by the digital agency 3Q found that CPG, retail, tech and financial services brands all said TV-like shopping content like live streaming was the least likely to be a priority for their social commerce strategies.
"There is just too much choice in the U.S. in my opinion," said Sucharita Kodali, vice president and principal analyst at Forrester. "One cannot compare the U.S. to China. The Chinese consumer has far fewer entertainment options and alternative uses for their time and in that void, live shopping has legs. In the U.S., we've had QVC for decades. It's a small market in the U.S."
https://digiday.com/?p=456691
October 4, 2023 • 7 min read
•
•
There are still those who believe that AR has a place in the marketing funnel, however big or small right now.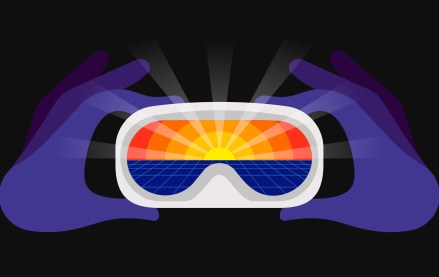 October 4, 2023 • 3 min read
•
•
With Pokémon Go revenues falling year-over-year, Niantic, its developer, is looking beyond its popular augmented reality game to generate profits.
October 3, 2023 • 2 min read
•
•
In episode four of the "Is This The Metaverse?" narrative podcast, Glossy international fashion reporter Zofia Zwiegliska spotlights the brand opportunity when it comes to fashion in the metaverse.