The Rundown: Disney crosses 205 million total streaming subscriptions as Disney+'s quarterly subscriber growth surpasses rival streamers
May 12, 2022 • 4 min read
•
•
After Disney saw streaming subscriber growth accelerate in the final three months of 2021, that growth slowed yet again in the first three months of 2022. The ebbing applied across Disney's streaming portfolio, including Disney+. That being said, the ebbing also applies to the broader subscription-based streaming market, and the company's flagship streamer still turned in a stronger period of subscriber growth than its primary competitors, according to Disney's latest quarterly earnings report released on May 11.
The key numbers:
$19.2 billion in total revenue, up 23% year over year
$7.1 billion in revenue from linear TV networks, up 5% year over year
$4.9 billion in revenue from direct-to-consumer streaming services, up 23% year over year
137.7 million subscribers to Disney+, up 6% from the prior quarter
22.3 million subscribers to ESPN+, up 5% from the prior quarter
45.6 million subscribers to Hulu, up 1% from the prior quarter
Disney+
Of the major subscription-based streaming services that disclose their subscriber counts — Netflix, HBO Max, Paramount+ and Peacock — Disney+ netted the biggest number of new subscribers in the first three months of 2022.
Disney+: Added 7.9 million subscribers
HBO Max: Added 3 million subscribers
Netflix: Lost 200,00 subscribers
Paramount+: Added 6.8 million subscribers
Peacock: Added 4 million subscribers
In the U.S., Disney+ added 1.5 million subscribers in the period, said Disney CFO Christine McCarthy during the company's earnings call on May 11. She attributed the domestic subscriber growth to the releases of animated film "Turning Red" and Marvel show "Moon Knight" in the period as well as streaming bundle subscription sales.
Looking ahead to the upcoming quarter — a period in which Netflix expects to lose 2 million subscribers — Disney seems to expect Disney+'s subscriber growth to continue. The company did not disclose specific subscriber growth projections, but McCarthy reiterated on the earnings call that Disney still expects Disney+ to add more subscribers in the second half of the company's fiscal year, which runs from April through September, to be higher than the first half, which runs from October through March.
Having said that, "the first half came in better than expected, so that delta we had initially anticipated [between the two halves' subscriber growth rates] may not be as large" McCarthy said. The company still expects Disney+ to reach its previous projection of 230 million to 260 million subscribers by the end of fiscal year 2024, she said.
Profit pressure
While Disney+'s subscriber base is growing, Disney is still losing money on the streaming service. Across its streaming portfolio, Disney lost $887 million in operating income, up from $290 million a year ago and $593 million in the prior quarter. And Disney's streaming costs seem primed to go up even more in the current quarter.
In Disney's fiscal Q3 2022, the company's streaming programming and production costs "are expected to increase by more than $900 million year over year, reflecting higher original content expenses at Disney+ and Hulu" as well as an increase in sports rights costs and "higher programming fees" for Hulu's streaming pay-TV service, McCarthy said.
McCarthy reiterated that Disney still expects Disney+ to turn a profit at some point in either late 2023 or in 2024 (i.e. the company's fiscal-year 2024). What could help the streamer to attain profitability would be the addition of more subscribers with its upcoming ad-supported tier and a potential increase in price for its ad-free tier. McCarthy declined to say what the monthly subscription price for Disney+'s ad-supported tier will be. Without explicitly stating that Disney will raise Disney+'s subscription price for its ad-free tier, Disney CEO Bob Chapek said during the earnings call that the coming addition of the ad-supported tier will "give us the ability to adjust our price."
Hulu hits a speed bump, ESPN eyes cutting the cord
Having been around for more than a decade, Hulu's subscriber growth can be expected to slow in the same way that a human's height does not drastically increase after adolescence. Nonetheless, the dominant ad-supported streaming service's subscriber growth nearly flattened in the first three months of 2022 and shrunk in one respect.
Hulu added 300,000 total subscribers in the period, but its streaming pay-TV service lost 200,000 subscribers.
Meanwhile, ESPN+'s quarter-over-quarter subscriber growth went from a 25% increase in the final three months of 2021 to a 5% increase in the first three months of 2022. ESPN+'s subscriber growth is unlikely to slow forever, though. During the earnings call, Chapek entertained the idea of eventually cutting the cord for ESPN and making the sports TV network fully available as a standalone streaming service without a pay-TV subscription and "enable us to regain growth on ESPN in a full DTC expression." However, he was noncommittal on what that time may come and acknowledged that going direct-to-consumer with ESPN would undercut the revenue that Disney receives in carriage fees from pay-TV providers that pay to carry the network.
https://digiday.com/?p=447919
This week's Future of TV Briefing looks at what an industry group's conditional certification of three measurement currency contenders signals about the TV ad business's measurement overhaul.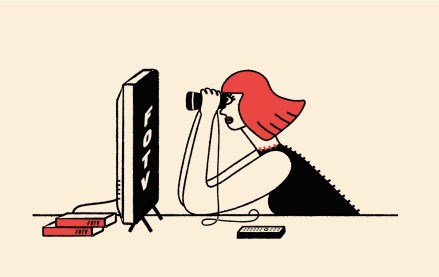 This week's Future of TV Briefing offers an updated list of the key terms that can cause confusion when talking about the TV, streaming and digital video industry.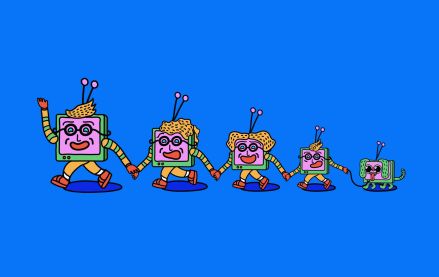 This week's Future of TV Briefing looks at what the Disney-Charter pay-TV distribution deal seems to indicate about the increasingly more-complementary-than-contentious relationship between traditional TV and streaming.