Future of TV Briefing: How agency executives are making sense of today's measurement mishmash
October 27, 2021 • 10 min read
•
•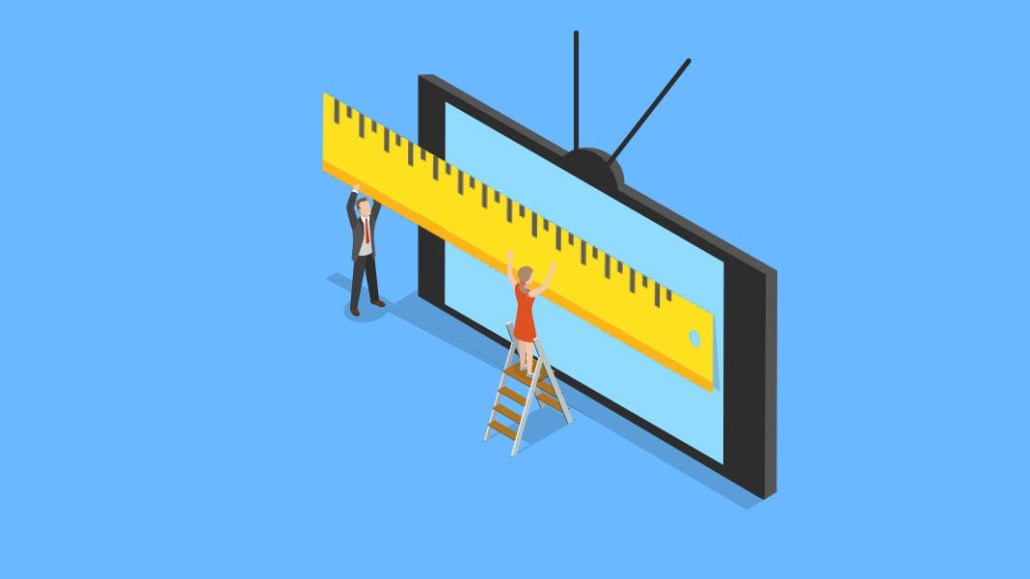 This Future of TV Briefing covers the latest in streaming and TV for Digiday+ members and is distributed over email every Wednesday at 10 a.m. ET. More from the series →
The Future of TV Briefing this week dives into the different considerations agency executives are keeping in mind as they assess today's changing TV and streaming ad measurement landscape.
Making sense of a measurement mess
TV chips away at diversity gap
In-person production continues to pick up
The Roku-YouTube stalemate, next year's upfront presentations, Discovery's streaming programming and more
Making sense of a measurement mess
The key hits:
Advertisers and their agencies are actively assessing alternative measurement providers in light of Nielsen losing its Media Rating Council accreditation.
For advertisers to adopt alternative measurements as currency, they need to accrue historical data to compare with their legacy Nielsen numbers.
The evaluations extend beyond the sheer measurements to also include appraisals of underlying methodologies.
Measurement has been a headache for TV and streaming ad buyers for, well, always. It's threatening to become a full-on migraine now that the industry seems to be shifting away from the days of a dominant measurement provider and a singular replacement is unlikely to emerge.
"The reality is, as annoying as Nielsen can be, they are one of the better solutions in the marketplace that holistically has figured out so many elements: local, out of home, syndication, linear, panel. Nielsen is not going anywhere," said one agency executive. That being said, advertisers are going elsewhere.
In the wake of the Media Rating Council pulling Nielsen's accreditation on Sept. 1 after finding the measurement giant miscounted viewership during the pandemic, the entire TV advertising industry is assessing and adopting alternative measurement providers in hopes of finding the options best equipped for the streaming-dominant future of TV advertising and the spectrum of advertisers whose campaign aims extend beyond reaching a certain number of people in given age-and-gender groups.
"What [the current measurement shakeup] allows us to do is to look at the alternatives out there and say we deserve options. There should not be a monopoly," said the agency executive.
Considering ad buyers' long-standing qualms with TV advertising's decades-old measurement standard — the gross ratings point, or GRP — agency executives seem to be somewhat cheery at the proposition of finally finding a suitable alternative. Getting to that point though, will take work. Not only do advertisers, agencies, TV networks, streaming services and connected TV platforms need to assess the various measurement options — which include the likes of Comscore, iSpot, Samba TV and VideoAmp — but also advertisers need to be implementing them in order to to accrue enough historical data to give advertisers confidence in using them as the currency on which ad deals are done.
Advertisers "are going, 'Wait. Everything has been allocated for six or seven years, maybe longer, against dollars versus GRPs. If I don't have that as how I allocate [budget to] channels, what in the world am I using and how do I make sure it's tuned for the historical experience I have of how much do I put in this channel to get X result?'" said a second agency executive. "If you're asking them to change a currency immediately, how do they close that delta of understanding historically what's driven their business versus what they're going to do tomorrow?"
One way that advertisers and agencies are looking to close that delta is by applying new measurement providers to old campaigns. If they can see the stats from an alternative measurement provider in relation to Nielsen's numbers, they can see how reliable (or not) the alternative option is. And by applying the alternative provider to old campaigns, they can speed up the timeline for the switch rather than starting from scratch in 2021.
Of course, there are complications when making these assessments. For starters, the comparison between Nielsen's numbers and an alternative measurement provider's is not necessarily a straightforward signal. "If they're showing the same thing, then that means Nielsen ain't broken," said the first agency executive. Then again, given that the MRC has established the fallibility of Nielsen's measurements, the executive added, "if they're wildly off, who's right and who's wrong?"
The potential for mixed signals is sending agency executives to look beyond the numbers when evaluating measurement providers. "We're talking to [the providers'] internal teams about their methodology and whether that's sound. It's not necessarily looking at straight ratings," said a third agency executive.
When examining how a measurement provider comes up with its counts, agencies are looking at whether the measurements are based from a panel of viewers a la Nielsen's — derived from device data like a set-top box or the automated content recognition systems built into some smart TVs that enable viewership tracking — rely on identifiers adopted by connected TV platforms and streamers or a combination of different sources.
Advertisers do not necessarily have a blanket preference for one methodology over another, according to agency executives. However, panel-based measurement seems likely to very much figure into TV and streaming ad measurement's future.
One reason for the panel's likely long-term viability is the concern that device- or identifier-based methods may not be universally accepted, said the first agency executive. That acceptance shortfall could create measurement gaps if a given provider is only able to measure certain streaming services or services on certain CTV platforms. By contrast, for all the concern over how representative a panel can be when projected across the overall TV viewing population — especially in light of Nielsen's measurement error — panels provide some consistency, which can be its own form of currency in an era of constant change.
"When we talk about methodology, a lot of advanced TV providers are using panels still. The reason why, even when we're talking [streaming], is because you want it to be uniform," said the second agency executive.
What we've heard
"We've been talking about what is the value of a subscriber on YouTube. It's a very algorithmic question that I don't think we'll be able to crack. But is it a vanity metric? Does YouTube use it as a signal to serve more ads into content? It has to be some sort of signal. How much time and energy should I spend to convert somebody into a subscriber? What is the long-term impact of that?"

— Media executive
Stay tuned: TV chips away at diversity gap
TV networks and streaming services are making progress in making sure their scripted shows are representative. However, there's still plenty of work to be done — especially when it comes to creators of broadcast TV scripted shows being women or people of color — as evinced by the latest edition of the UCLA Hollywood Diversity Report published yesterday.
On the positive side, broadcast TV, cable TV and streaming shows have made strides in addressing their historical lack of representation among women and people of color. However, there are some areas in which representation worsened during the 2019-20 TV season.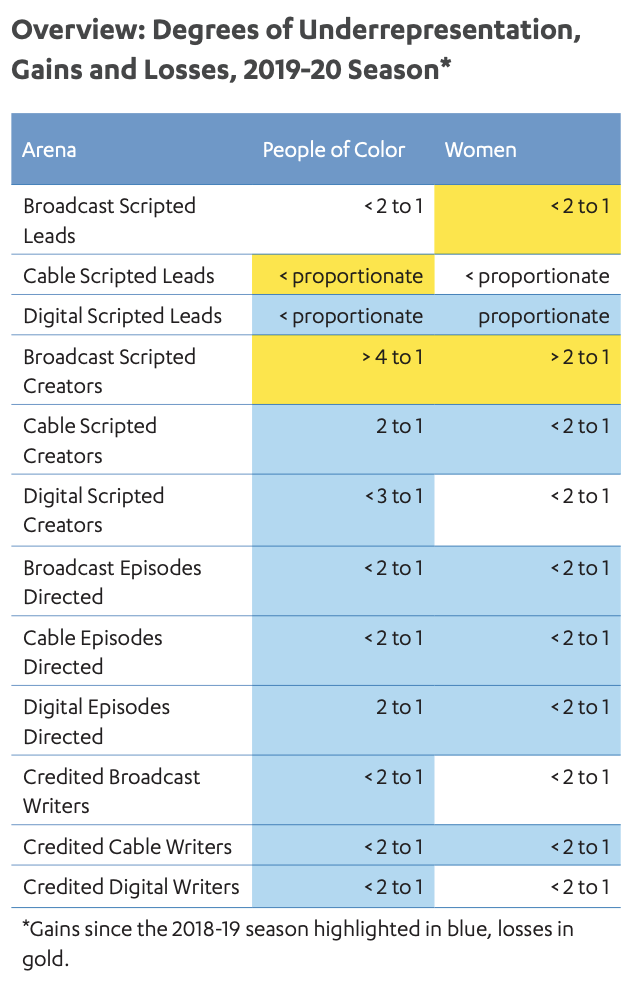 In addition to the regressions charted above, the report found a lack of progress in Latinx representation among people appearing on screen as well as those working off camera. Per the report:
"Latino representation in all job categories remained flat from the previous year, and Latinos hold far fewer TV jobs than their share of the U.S. population overall would predict. Latino actors held just 6.3% of broadcast TV roles, 5.7% in cable and 5.5% in streaming. Meanwhile, Latino directors were responsible for only 5.4% of broadcast TV episodes, 3.5% of cable episodes and 3.0% of streaming episodes."
Numbers to know
$7.2 billion: How much advertising revenue YouTube generated in the third quarter of 2021.
$811,679: Average price to run a 30-second ad during NBC's "Sunday Night Football"
306 million: Number of people who use Snapchat each day.
61%: Percentage of Black households in the U.S. that have pay-TV subscriptions.
69.4 million: Number of people who subscribed to HBO or HBO Max as of the end of September.
-68,000: Number of pay-TV subscribers that Verizon lost during the third quarter.
Trend watch: In-person production continues to pick up
The return to in-person production has continued to ramp up. Through the third quarter of this year, the number of shoot days for TV shows, movies, commercials and digital videos in and around Los Angeles have surpassed pre-pandemic levels, according to the official Los Angeles area film office FilmLA.
TV shows and commercials have been particularly active in returning to in-person production. Meanwhile, movies and digital videos remain shy of the shoot day average for 2016 through 2019.
However, movies picked up the production pace during the third quarter, going from 824 shoot days during Q2 to 1,100 in Q3. That was also true of digital video projects, which rose from 239 shoots in Q2 to 400 in Q3. By contrast, the number of shoot days for TV shows and commercials largely stayed the same in both quarters, inching up slightly for TV and dipping a bit for commercials.
The differences in production return levels may have to do with different factors at play.
TV shows span multiple episodes, adding to the number of shoot days per project.
TV shows' distribution has not been impacted like movies, which is still experiencing limited theatrical releases.
Many movies are being filmed outside of Los Angeles where the pandemic's impacts may be less acute and production guidelines less restrictive.
There may be more financial incentive for commercials to return to in-person production and, in turn, traditional production quality.
Digital videos may have been able to retain remote shoots without sacrificing quality or have sorted how to squeeze out more videos within a single shoot day.
What we've covered
How Agnes Chu and Helen Estabrook are breaking Condé Nast Entertainment further into Hollywood:
Under Chu, CNE has hired a roster of experienced Hollywood heads to help raise the magazine publisher's profile in the film-and-TV industry.
Estabrook's charge has been to have Condé Nast's entertainment arm working more closely with its publications.
Listen to the latest Digiday Podcast episode here.
FaZe Clan CEO Lee Trink on the esports organizations' decision to go public:
FaZe Clan will join a flood of digital-native media companies going public via SPAC IPO.
The company expects to reap $291 million in capital through the deal.
Read more about FaZe Clan here.
Omnicom Media Group signs onto Disney's new clean-room offering:
Disney's clean room features more than 1,000 first-party segments.
Disney just so happens to be a client of Omnicom's.
Read more about Omnicom-Disney here.
Why an evolved B/R Gaming is investing in its linear, televised gaming content:
Earlier this year Bleacher Report's gaming and esports arm absorbed Turner's esports brand ELeague.
This month B/R Gaming will premiered its first show designed primarily for TV.
Read more about B/R Gaming here.
What we're reading
Roku-YouTube stalemate reaches a rubicon:
Roku and Google have hit an impasse that threatens to remove YouTube from the connected TV platform and, perhaps more importantly, has invited legislative scrutiny, according to CNBC. CTV distribution standoffs have become pretty common over the past couple years, but the Roku-YouTube deadlock seems to be especially heated. Not only does Google operate a competing CTV platform, but the search giant has reportedly sought to strong-arm Roku into giving Google special access to search data and giving YouTube priority in Roku's search results, terms that Roku had previously agreed to.
TV networks begin plotting next year's upfront presentations:
This year's upfront deals only took effect a few weeks ago, but the likes of Disney, NBCUniversal, ViacomCBS and WarnerMedia are already preparing for next year's presentations, according to Variety. For the most part, the TV network groups aim to return to in-person events in 2022, albeit with options for ad buyers to tune in virtually.
Discovery dials back streaming programming costs:
Discovery has decided against pursuing some pricey projects to premiere on its Discovery+ streamer, according to Bloomberg. The cable TV conglomerate is reportedly saving $25 million to $35 million, and the pullbacks are part of a change in programming strategy, seemingly toward more low-cost, profit-friendly fare.
Blacktag seeks to create a streaming space for Black creators and viewers:
The streaming video market is pretty saturated, but Blacktag has rolled out a streaming service that aims to provide a place specifically for Black creators and audiences, according to The New York Times. The streamer is differentiating itself in some ways, such as by going heavy at appointment-based live programming and sharing rights with creators.
Amazon's IMDb TV aims for new phase:
Nearly three years after its debut, Amazon's free, ad-supported streaming TV service is on the verge of rolling what may be its first hit original show — and its third name-change, according to The New York Times. The former Freedive will premiere its version of "Judge Judy" next week (titled "Judy Justice") next week and reportedly unveil a new, hopefully less clunky name at some point in the future.
https://digiday.com/?p=430055
This week's Future of TV Briefing looks at what an industry group's conditional certification of three measurement currency contenders signals about the TV ad business's measurement overhaul.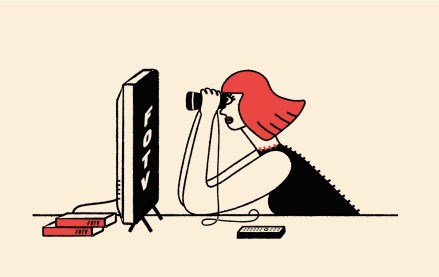 This week's Future of TV Briefing offers an updated list of the key terms that can cause confusion when talking about the TV, streaming and digital video industry.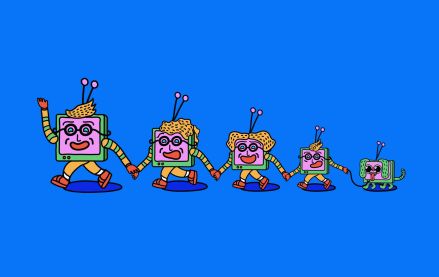 This week's Future of TV Briefing looks at what the Disney-Charter pay-TV distribution deal seems to indicate about the increasingly more-complementary-than-contentious relationship between traditional TV and streaming.