'I don't know if it's ever going to die': Advertisers grapple with the GRP's grip on the TV and streaming ad market
November 25, 2020 • 9 min read
•
•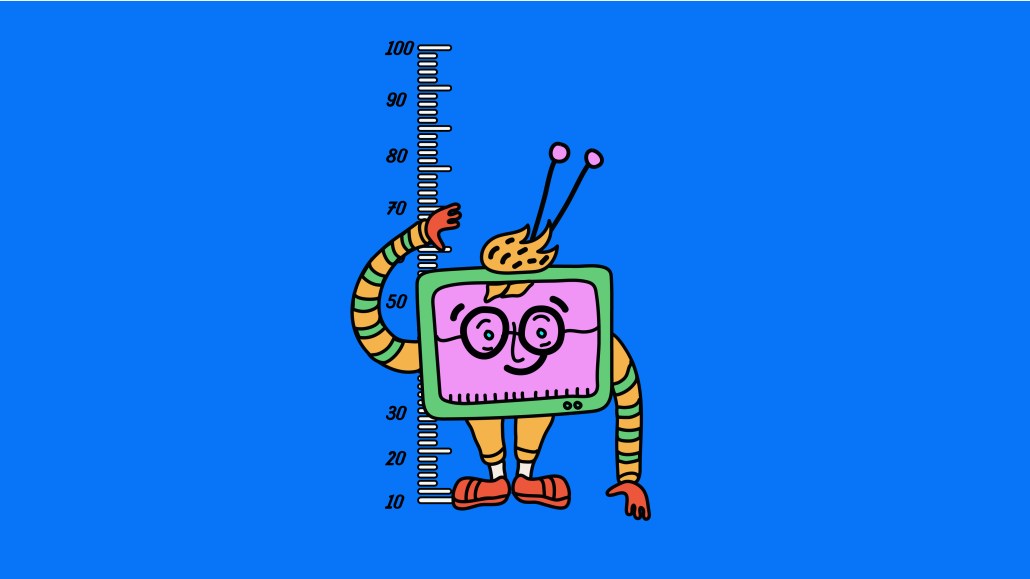 Ivy Liu
This Future of TV Briefing covers the latest in streaming and TV for Digiday+ members and is distributed over email every Wednesday at 10 a.m. ET. More from the series →
The TV and streaming advertising industry is at an inflection point, and the gross ratings point — the decades-old measurement standard for TV advertisers to evaluate whether their campaigns reached enough of an intended audience — is at the center of it. Contradictory as it sounds, the GRP is at once crucial to the streaming ad market's growth — and an obstacle as well.
Gauging an ad's effectiveness according to how many people in a given demographic it reached is an imperfect approach. But it's also a proven one. This is why streaming's GRP equivalent, Nielsen's Digital Ad Ratings, is seen by some ad buyers as important for connected TV ad sellers, such as Vizio and YouTube, to adopt in order to make TV advertisers more comfortable reallocating their dollars to the unproven medium.
However, this adherence to the GRP can curtail another shift in the TV and streaming ad market: from demographic-based buying that is the foundation of linear TV and is reliant on the GRP to the audience-based buying that has become the default on digital platforms like Facebook and YouTube and measures ads at the impression level.
Speaking at Digiday's Future of TV Summit Live on Nov. 19, GroupM chief investment officer Matt Sweeney said that transitioning from the GRP-based buying to an audience-based approach is the first change that needs to take place in order for the TV advertising industry to keep pace with audiences' shift to streaming. "It's really around that [measurement] currency and the shift from buying demos to audiences," he said.
Cara Lewis, evp and managing director of video investment at Dentsu Aegis Network's Amplifi, also supported the move from demographic-based buying to audience-based buying. "The demo GRP is probably something that we need to eventually move away from and talk more about our audiences because they are more effective," she said in a separate session during Digiday's Future of TV Summit Live. However, Lewis acknowledged that some advertisers will hold on to the GRP while others adopt impression-based measurement.
"The GRP, I don't know if it's ever going to die. Maybe it will. But I think some definitely believe it has more importance than others. I think moving to impressions is the way that we need to be looking at it," Lewis said.
Surprisingly enough, though, some advertisers that were raised on impression-based measurement are now looking to the GRP. As digital-native advertisers, such as direct-to-consumer marketers, move money from Facebook and Google to TV and streaming, they are aiming to reach a wider base of potential customers than narrowly defined audience segments like left-footed dog owners. As a result, these advertisers are adopting the GRP as a guide by looking at their campaign's reach and frequency metrics and how they connect to monitored business results, like website traffic and product sales.
"When you talk about a GRP, I know very simply I need to hit 50% of this population six times in a week in order to see my metrics rise. It's a lot simpler and some people think it's overly simplified. But we have found for advertisers that it's actually helpful to start thinking of it that way," said Talia Arnold, head of strategy at media agency Exverus, who also spoke at Digiday's Future of TV Summit Live.
Simple as GRP-based measurement may be, the GRP's role in the future of TV and streaming advertising is clearly more complicated. What is clear, however, is that the GRP will play some part in that future, at least in the near term.
"Do I think there's going to be a dramatic shift away from GRPs? No. But as we're able to look beyond the GRP and find audiences that are difficult to find in traditional TV, [demographic-based and impression-based measurements] are going to have to work together," Sweeney said.
Confessional
"The next round of programming [for Facebook Watch original shows] will be programming in the same vein of 'Red Table Talk.' It will all be unscripted content that could very well have been seen on YouTube or E! or Bravo."

— Entertainment executive
Stay tuned: Snapchat takes on TikTok
Once the digital platform darling, Snapchat ceded that mantle to TikTok this year but is lately taking steps to recover its luster.
Within the past month, Snapchat has made two announcements that may raise its profile in the minds of creators and their fans. On Nov. 3, the platform announced that creators can publicly display how many people follow them on the platform. Then on Nov. 23, Snapchat added a new section to its app called "Spotlight," a vertical feed of user-submitted videos that resembles TikTok's famed "For You" feed.
Both additions can incentivize creators to become more active on Snapchat. Publicizing creators' popularity can help to attract new fans as well as brand sponsors because the subscriber counts are evidence of social currency. Meanwhile, Snapchat will be shelling out more than $1 million in total each day to people who create the most popular posts on Spotlight; the company will use a proprietary formula to measure posts' popularity and decide which merit the money.
The Spotlight payments alone probably won't likely won't lure professional creators to post to the new section since the individual payment amounts may be small. Payees are unlikely to be paid multiple times and Snapchat has only committed to operate the program through the end of this year. But the combination of the payments potentially propping up Snapchat's TikTok clone and the public subscriber counts promoting creators' popularity may help Snapchat to reassert itself in the war for creators being waged among platforms including Instagram, TikTok and Snapchat.
While Snapchat has fallen off the radar for many creators that talent management firm Select Management Group works with, "a couple of my younger clients are becoming really active on Snapchat again," said Charley Button, talent manager at Select Management Group, in a recent interview.
Numbers don't lie
$5: Monthly subscription price for Discovery+'s ad-supported tier.
11.5 million: Estimated number of people in the U.S. that subscribe to streaming pay-TV services.
Trend watch: TV overtakes theaters
The trend of film studios premiering movies on streaming services instead of in theaters may have started out as a temporary trend, but it is on the verge becoming a permanent shift.
WarnerMedia's announcement on Nov. 18 that "Wonder Woman 1984" will premiere both on HBO Max and in theaters on Dec. 25 will be the biggest test yet of streaming becoming the centerpiece of film studios' distribution strategies as it is for TV show makers.
"Wonder Woman 1984" won't be the only test of its kind taking place on Christmas Day. Disney will also premiere Pixar's newest film "Soul" on its Disney+ streaming service Dec. 25. Furthermore, the House of Mouse is considering releasing three more films — "Cruella," "Peter Pan and Wendy" and "Pinnochio" — on Disney+ instead of in theaters next year, according to Deadline.
Meanwhile, after kicking off this trend in April by releasing "Trolls World Tour" for streaming on demand instead of in theaters, NBCUniversal has signed a deal with theater owner Cinemark Entertainment to tighten the timeline between when a movie that premieres in theaters can be made available for streaming. Any movie that doesn't rake in $50 million or more at theaters in its opening weekend will be able to be released for people to rent on streaming services 17 days later. And if a movie does make at least $50 million in its opening weekend, it will still become available to stream 31 days later, which is much sooner than the usual months-long wait.
It has only been a matter of time for streaming to become the primary distribution window for films, and now that clock is speeding up.
What we've covered
Publishers on TikTok are taking branded content into their own hands:
As publishers' TikTok audiences have grown, they are brokering influencer partnerships and developing branded content campaigns.
There are signs that TikTok could create a full-fledged branded content program with publishers.
Read more about TikTok here.
How ABC News Live has adapted its programming strategy to a tumultuous 2020:
This year's news cycle pushed ABC News Live to pivot from its original plan of hourly anchored news programs.
The streamer's programming strategy centers on breaking news and analysis as well as in-depth specials.
Read more about ABC News Live here.
How YouTube is working to focus advertisers' attentions on its connected TV inventory:
YouTube plans to give advertisers' more insights next year about the types of ads that work best on CTV.
Advertisers have largely not yet tailored their YouTube strategies to CTV.
Read more about YouTube here.
Confessions of a production exec on how coronavirus safety has changed her job:
Covid-related costs have increased production budgets by 10% to 15%.
The covid-related death of an assistant director has made the commercial industry take health and safety precautions more seriously.
Read more about production here.
What we're reading
YouTube's ad expansion:
Nearly three years ago — in the name of brand safety — YouTube made it harder for channel owners to become eligible to make money from ads running against their videos. Now the digital video platform is going to start running ads on videos from channels that aren't eligible to make money from them, according to Variety. The announcement seems like a good sign for YouTube's business: it appears to have more advertiser demand than inventory on which to run their ads. But it's likely to upset creators who are not yet a part of YouTube's monetization program and whose viewership may suffer if people have to sit through ads in order to watch their videos. Advertisers may also be put off by the announcement. One agency executive said they expect YouTube will limit the new channels' inventory to its most permissive brand-safety tier. But even then this executive said they would prefer YouTube to allow advertisers to opt out of their ads running on these specific channels since the corresponding videos are likely to be of lower quality than videos from channels in YouTube's monetization program.
Productions' pandemic insurance:
Insuring shoots against pandemic-related losses has been one of the biggest impediments to shows and movies restarting production. But Congress may remove that roadblock next year. Democratic Rep. Carolyn Maloney from New York aims to pass a bill within the first 100 days of President-Elect Joe Biden taking office that will require insurance providers to cover pandemics if they are part of the Business Continuity Protection Program, according to The Hollywood Reporter. But don't get too excited. As much as Maloney's bill — the Pandemic Risk Insurance Act of 2020 — seems promising for producers, this is Congress we're talking about. And based on how this year's election results have turned out, both houses of Congress will probably be even more divided next year. So it's unclear how likely it is that Maloney's bill will become a law.
https://digiday.com/?p=384555
This week's Future of TV Briefing looks at what an industry group's conditional certification of three measurement currency contenders signals about the TV ad business's measurement overhaul.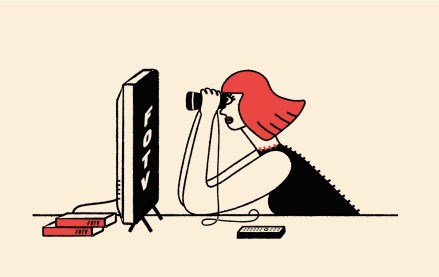 This week's Future of TV Briefing offers an updated list of the key terms that can cause confusion when talking about the TV, streaming and digital video industry.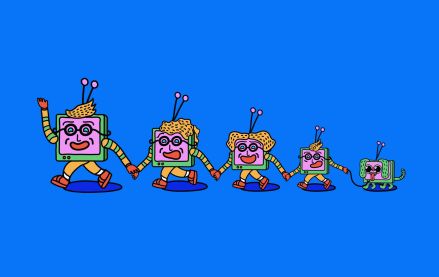 This week's Future of TV Briefing looks at what the Disney-Charter pay-TV distribution deal seems to indicate about the increasingly more-complementary-than-contentious relationship between traditional TV and streaming.