Future of TV Briefing: How addressable TV is advancing into the main linear TV market
November 3, 2021 • 10 min read
•
•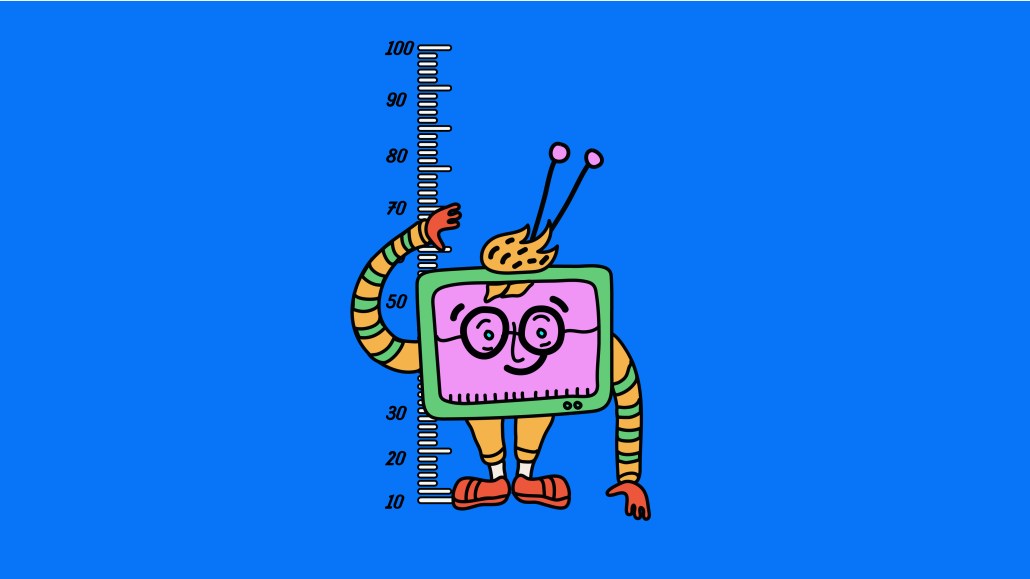 Ivy Liu
This Future of TV Briefing covers the latest in streaming and TV for Digiday+ members and is distributed over email every Wednesday at 10 a.m. ET. More from the series →
The Future of TV Briefing this week looks at how TV networks like AMC Networks and Discovery and ad buyers like WPP's GroupM are developing the infrastructure for targeted ads to become the norm on traditional TV.
Advancing TV
What's a YouTube subscriber worth?
HBO Max's programming pipeline, the connected TV device war and more
Advancing TV
The key hits:
TV network owners including AMC Networks and Discovery are selling ads on their linear TV networks that are targeted to individual households.
WPP's GroupM has developed a program with sibling agency Hogarth to tailor TV ads' creative for targeting to specific audiences.
Addressable TV's higher costs has some TV ad buyers opting out, but TV networks are seeking to make more of their linear inventory addressable.
Often cited under the umbrella term "advanced TV," addressable TV advertising is beginning to live up to its billing.
The domain of local TV ad breaks is breaking into the TV ad market's mainstream. TV networks are making their linear ad inventory available for targeting individual households, and advertisers are gaining means of making their traditional TV ads similarly fine-tuned. These developments in addressable TV's infrastructure are laying the groundwork for targeted advertising to become as commonplace on traditional TV as it is in streaming and digital video.
"We've always said that we think addressability is going to become the norm. It's a more efficient way to price inventory. It's a more efficient way to value inventory and to understand what's impactful," said Christian Juhl, global CEO of GroupM.
In September, Discovery ran its first test that digitally inserted ads targeted to individual households, according to Steve Silvestri, svp of advanced advertising at Discovery. Ford was the advertiser for the test, and Discovery worked with Vizio to pull data from providers Polk Automotive and Experian about households with people in the market for a car and then cross-referenced that data with Vizio's smart TV footprint to identify 3 million households to target with four 30-second ads running across Animal Planet and MotorTrend over the course of two weeks.
"It was a real small-scale test, but nonetheless what it did prove was we can deliver a consumer-facing message addressably," Silvestri said.
That may seem like a minor achievement, especially for anyone familiar with how ads online can be pinpointed to individual persons who are likely in the market for an SUV because they own a certain type of dog, make a given amount of money and recently purchased a snowboard. But this type of targeting remains novel on traditional TV, where targeting often equated to determining which shows were most popular among people in certain audience segments.
That's changing, though.
Over the past few years, companies like Vizio and Comcast have been laying pipes and signing papers with TV networks to enable ads targeted at the household level to be inserted in linear feeds. This work is necessary for addressable TV to account for a larger share of the overall TV ad market. This year advertisers in the U.S. are expected to spend $2.85 billion on addressable linear TV ads, which a 33% increase from last year's mark but would only account for 4% of total TV ad spend in 2021, according to eMarketer.
In addition to Discovery, AMC Networks has been running targeted ads on its linear networks. The company ran campaigns with advertisers including Best Western during the third quarter, in which the advertisers were able to not only target their campaigns at the household level but also purchase these linear placements programmatically.
For both Discovery and AMC Networks, the TV network owners had to warm TV advertisers to a new way of reaching audiences while reassuring them that TV's traditional guardrails remained in place. Discovery, for example, fielded questions around whether the network would ensure Ford's ads were separated from rival auto makers and that the ads were aired at valuable times of day, rather than loading them up overnight, Silvestri said.
As TV networks strike a balance between advancing linear advertising while adhering to established practices, advertisers are turning their attentions beyond how to aim their ads to how to tailor the ads themselves.
WPP's media agency group GroupM and sibling creative shop Hogarth have formed the Addressable Content Practice, which aims to facilitate the creation of ads that are fitted to specific audience segments. The agencies' aim is to improve the performance of campaigns by making ads' creative as relevant as their placement.
"The more we can get TV into addressable formats and the more we can break apart what was traditionally linear and give us the tools to target, measure and optimize, the less waste we'll see in that," Juhl said.
For all the activity around addressable TV, though, some ad buyers don't see a need for this form of advanced TV advertising. TV ad buying firm Tatari has "skipped the whole need of addressable in many cases," according to its vp of media buying and operations Brad Geving.
Rather than set up ad buys to target audiences at the individual household level, Tatari has opted for a "test-and-learn approach," Geving said. The firm buys ads against specific programming blocks and dayparts in TV's so-called "scatter" market — where TV networks sell the inventory left unclaimed by upfront advertisers — based on the inventory options it has measured as most closely correlating with business outcomes, like product sales. These ads are not as tightly focused as addressable campaigns, but they are not as costly either.
For a traditional addressable campaign, an advertiser can pay $35 to $50-plus per thousand impressions and be required to spend at least $200,000 to $500,000 for the campaign to air, per Geving. By comparison, Tatari's non-addressable scatter buys, on average, cost $5 to $10 per thousand impressions, with around a $10,000 minimum spend commitment per network.
Cost-effective as Tatari's approach appears to be, it can lead to advertisers losing out on reaching audiences, if those advertisers are not securing the inventory on a guaranteed, non-preemptible basis. That risk already exists and is a reason why scatter ad slots can be so comparatively cheap. But as TV networks build up their addressable TV ad sales, they are likely to set aside more of their scatter inventory for addressable campaigns.
AMC Networks, for example, has set the goal of making 100% of its linear inventory available for addressable advertising. To reach that goal, the company will need to be able to deputize its traditional ad slots into addressable placements by overlaying them with targeted campaigns. AMC Networks has begun doing this by covering its own in-house promotions with addressable ads. But eventually it will need to work out ways to extend the ads to the rest of its inventory.
In an interview that will be released as the Nov. 9 episode of the Digiday Podcast, AMC Networks president of commercial revenue and partnerships Kim Kelleher shed light on how the network group is sorting out its strategy. Advertisers would likely have questions about any inventory shift, and the network would be transparent about its practices. "But I think if everyone's honest and open, this is a really important thing for us to crack in our yield management strategy," she said. "We need to figure this out."
What we've heard
"There's just this fallacy that we have solved for privacy, full stop. We have not. We've gotten mature and pretty standardized solutions for a couple platforms, but for the ones that everybody now gives a damn about — CTV and [streaming] — it's still very much the Wild West."

— Media executive
Channel surfing: What's a YouTube subscriber worth?
Getting someone on YouTube to subscribe to a creator's or publisher's channel is inherently valuable. It's how video makers build an audience. But does the value of having a certain number of subscribers extend much beyond that built-in audience? It's a question that some media executives have been weighing lately.
"We've been talking about what is the value of a subscriber on YouTube," said one media executive.
To be clear, subscribers on YouTube can have a tangible value when it comes to branded content and sponsorship deals. Subscriber counts continue to be a consideration when advertisers and their agencies are calculating which creators and video publishers to work with. But the media executive's question is focused on how valuable a YouTube channel's subscriber number is to YouTube's algorithm.
"Is it a vanity metric? Does YouTube use it as a signal to serve more ads into content? It has to be some sort of signal. How much time and energy should I spend to convert somebody into a subscriber? What is the long-term impact of that?" the media executive said.
There may not be a quantifiable answer to the question — i.e. X number of subscribers equals Y ad revenue boost — but it seems safe to conclude that subscriber count is not the strongest of signals on YouTube. A YouTube spokesperson pointed me to a company blog post published in September that states, "Recommendations drive a significant amount of the overall viewership on YouTube, even more than channel subscriptions or search."
That lines up with a second media executive's assessment of subscriber counts' worth. "My experience with the YouTube algorithm in general of late is that YouTube has put less of a premium on subscribership to particular channels as getting people to discover videos has gotten harder," said the second media executive.
Instead, YouTube seems to be prioritizing exposing videos to new viewers based on the content topics those viewers are or may be interested in. "YouTube is going to much more of an algorithmic model here that's more about topic discovery," the second media executive said.
Numbers to know
$520 million: How much money Comcast lost because of costs related NBCUniversal's streaming service Peacock in the third quarter of 2021.
100,000: Minimum number of followers a TikTok creator needs to have to be eligible for a new tipping feature the platform is testing.
71%: Percentage share of U.S. households that have pay-TV subscriptions.
$32 million: How much money streaming service Locast will pay for infringing on four TV networks' copyrights.
What we've covered
How messed up is the CTV marketplace? Bad enough that efforts are being made to fix it:
Ad buyers continue to be frustrated by inventory overlap, fraud and a lack of control when buying connected TV ads programmatically.
Omnicom Media Group is proposing a set of standards for CTV ad buying.
Read more about CTV advertising here.
Facebook expands live shopping offering to prepare for a bustling holiday season:
Facebook and Instagram will air daily live shopping holiday shows that will enable people to purchase products directly from the apps.
Walmart, Macy's and Ulta Beauty are among the companies participating in the program.
Read more about Facebook's live shopping product here.
How a viral TikTok gave Covergirl a whole new angle' to pitch a classic product and way to work with influencers:
An incidental TikTok video lead to one of the cosmetic brand's products nearly selling out online and in stores.
On average, 15% of TikTok users who click on an ad then add a product to their shopping cart, but for Covergirl, the add-to-cart rate reached 53%.
Read more about Covergirl's TikTok angle here.
Why a leading Twitch streamer is founding her own talent management and brand consulting firm:
Imane "Pokimane" Anys wants her company RTS to help improve the treatment of creators across the industry.
In addition to working with creators, the company counts companies like Facebook as clients.
Read more about Pokimane here.
What we're reading
A Roku-Amazon distribution standoff may be in the offing:
Amazon's deal with Roku to distribute its free, ad-supported streamer IMDb TV on the latter's competing connected TV platform is up for reveal next year, according to The Information. Per the report, Amazon strong-armed Roku in the initial distribution deal, such as by not allowing Roku to sell a share of IMDb TV's ad inventory, and that could be a point of contention in the renewal talks. But a potential stalemate may also center around Amazon demanding data on what people watch across Roku's platform.
HBO's content chief on programming plans and production pipeline:
HBO's and HBO Max's programming pipeline has returned to form "for the most part," chief content officer Casey Bloys told CNBC. In a Q&A, the WarnerMedia executive talked about how, with HBO Max, the company is going after a broader audience than it's reached with core HBO, why it's largely sticking to weekly episode releases and how HBO is updating its international operations through HBO Max.
A check-in on the connected TV device war:
With Amazon and Comcast entering the smart TV market, the connected TV device battle is heating up, according to Axios. As the article states, Roku has operated the top CTV platform in North America, but as has been the case with Netflix in the subscription-based streaming fight, there are a lot of big companies coming for the crown.
The problem for political publishers on YouTube:
Last week YouTube deleted new organization Novara Media's channel — by mistake, according to The New York Times. As an outlet covering politics, the London-based media company seems to have been the victim of the platform's attempt to crack down on misinformation, hate speech, etc. It also provides yet another example of the precarious position that media companies in general, and news organizations in particular, are in when it comes to relying on platforms to reach audiences.
https://digiday.com/?p=430611
This week's Future of TV Briefing looks at what an industry group's conditional certification of three measurement currency contenders signals about the TV ad business's measurement overhaul.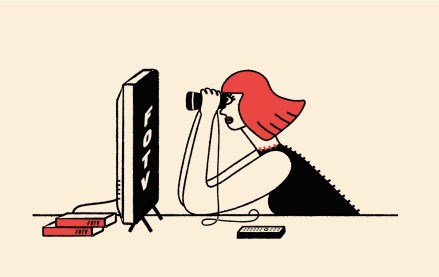 This week's Future of TV Briefing offers an updated list of the key terms that can cause confusion when talking about the TV, streaming and digital video industry.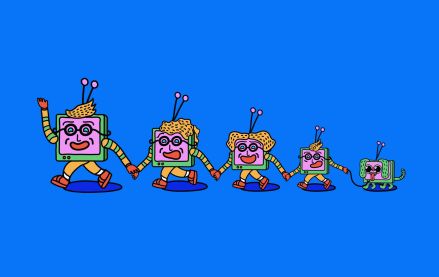 This week's Future of TV Briefing looks at what the Disney-Charter pay-TV distribution deal seems to indicate about the increasingly more-complementary-than-contentious relationship between traditional TV and streaming.