Project OAR's bid to standardize addressable TV advertising moves into phase two
June 19, 2019 • 7 min read
•
•
This article is part of the Digiday Video Briefing, which features must-reads, confessionals and key market stats. To receive the Digiday Video Briefing, please subscribe.
Three months after Project OAR, a TV advertising industry group effort to open up addressable TV advertising, was announced, the consortium has a working prototype and more members, including official support from advertising agencies. Now comes the hard part.
For Project OAR to become the industry standard for how addressable TV advertising works, the organization needs as much support across the entire TV advertising ecosystem as it can get. The organization already has the support of its founding members, which include CBS, Discovery, Disney, NBCUniversal, WarnerMedia and Vizio. But it needs advertisers and agencies to buy in as well as smart TV manufacturers, ad tech platforms and measurement providers. And bit by bit, it's getting that support, as evidenced by the recent addition of Fox Corporation, and the formation of an agency advisory committee that is now working on developing a measurement spec to complement Project OAR's technical spec.
However, as Project OAR races to have a technical standard in place within the first half of 2020, it is not the only organization endeavoring to devise the technology to deliver addressable, or targeted, ads across TV networks' linear and on-demand inventory. Nielsen is working on its own addressable TV advertising platform, which may complicate Project OAR's odds of winning enough support across the TV ecosystem to become the industry standard.
A day after Vizio's automated content recognition firm Inscape and a coalition of TV networks announced Project OAR (which stands for "Open Addressable Ready") on March 12, a top media agency exec wondered in passing whether the group's effort to open up addressable TV advertising was real. The question signaled the interest among TV advertisers in attempts to make more TV inventory available for household-level targeting, as well as the concern that such efforts remain a pipe dream.
Other signals showed up on the phone and inbox of Jodie McAfee, svp of sales and marketing at Inscape, which is developing the technology behind Project OAR that will be released as open-source specifications for any company to adopt.
"Within 48 hours [of the March 12 announcement], I had received an email or a phone call from every [agency] holding company in our business asking how they could participate," said McAfee.
McAfee and the other members of Project OAR had known they would need support from advertisers and agencies because the consortium will eventually need the support of all sides of the TV advertising industry in order for Project OAR to standardize addressable TV advertising by enabling dynamic ad insertion for both linear and on-demand TV inventory.
A working prototype
The technology that Project OAR is developing promises to overhaul the way traditional TV advertising works. While pay-TV providers such as Dish Network and DirecTV are able to target ads on TV networks' linear channels to individual households, they are only allotted two minutes per hour of inventory. The ads shown for the other 14 minutes, whether they are served to someone who is a shopaholic in New York or a sports enthusiast in New Orleans, are the same for all viewers.
Project OAR seeks to change this by making networks' national ad load as targetable as the local inventory allotted to the pay-TV providers, enabling a TV network to replace a nationally targeted ad on the fly with an ad targeted to a more specific audience segment.
In a private meeting of Project OAR members in May, Inscape execs demonstrated a working prototype of the technology that is at the center of Project OAR. With the same content streaming to multiple Vizio TVs, the technology overlaid a different ad atop the original ad, the former representing the targeted spot and the latter the non-targeted spot.
The Project OAR members in the room were encouraged by the prototype. But now it has to adapt the technology into a technical standard so that others, including smart TV manufacturers, connected TV platforms and ad tech platforms, can develop their own versions and adapt it to their individual needs. "Now that we know the underlying technology works, the next phase is we have to know that it plays nice with others," said McAfee.
"The technical spec to enable it is one thing, but the commonality and agreeing to the measurement and what are the reports going to look like, how is this going to be calibrated and accounted for — that's the other big piece of bringing it to life," said Dan Callahan, vp of audience and automated sales at Fox Corporation, which has joined Project OAR.
An agency advisory committee
To that end, Project OAR has formed an agency advisory committee to lend advertiser input to the standard's development and broaden the initiative's base of supporters. Buy-side support is crucial to gaining the backing of the smart TV manufacturers, connected TV platforms, ad tech vendors and measurement providers that will be needed to make Project OAR's technical specifications into an industry standard.
"Project OAR becomes a catalyst for how do we at least start the conversation for better measurement and storytelling through dynamic ad insertion. It's a crawl-walk-run strategy," said Yale Cohen, evp of digital investment and standards at Publicis Media Exchange.
Project OAR's agency advisory committee convened its first meeting in May at Disney's offices in New York. The three-hour meeting was more of an introductory gathering for Inscape execs to explain what Project OAR is, its technical workflow and how it fits into the broader TV advertising infrastructure. The committee also began to organize sub-groups to focus on specific topics, starting with measurement, with more expected to follow.
"In order for the buy side and sell side to really make this happen to transact, we have to have the measurement in place," said Maggie Zhang, svp of video research and insights for Dentsu Aegis Network, who is a member of that measurement sub-group.
Specifically, the measurement sub-group is working on drafting "a measurement spec" for Project OAR to guide how these targeted ads can be measured at the impression level and ensure that any participating measurement providers are privacy compliant, said Helen Katz, svp of global data partnerships at Publicis Spine, who is also a member of the measurement sub-group.
The measurement sub-group held its first call on June 14 with plans for more calls in the coming weeks, and its members have been collaborating on a Google Doc to draft the spec, said Zhang.
That measurement spec will be important to Project OAR's potential to become an industry standard. It is being designed so that it can be adopted by seemingly any measurement provider, be it Nielsen, Comscore or others. "It removes friction from the process," said Katz.
A fly in the ointment
Of course, there may be friction in the process anyway. After acquiring addressable TV tech provider Sorenson Media's technology in February, Nielsen is working on its own addressable TV advertising technology that industry executives see as competitive with Project OAR. So Project OAR's members will need to determine whether the industry's foremost measurement provider will support the industry's other addressable TV initiative in addition to its own — or whether they will need Nielsen's support.
Additionally, Project OAR's technical specification will need to be adopted by smart TV manufacturers and connected TV platforms in order for these targeted ads to work on TVs other than Vizio's.
But that's what the next, third phase of Project OAR is for, and it's already underway. "We are in conversations with several [smart TV manufacturers] to add to the footprint," said McAfee.
Subscribe to the Digiday Video Briefing: A weekly email with news, quotes and stats around the modernization of video, TV and entertainment.
https://digiday.com/?p=338387
This week's Future of TV Briefing looks at what an industry group's conditional certification of three measurement currency contenders signals about the TV ad business's measurement overhaul.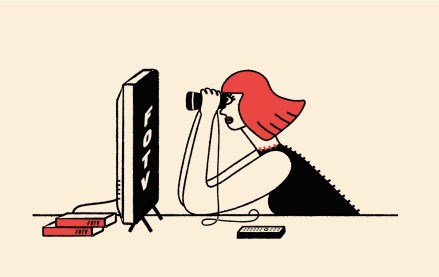 This week's Future of TV Briefing offers an updated list of the key terms that can cause confusion when talking about the TV, streaming and digital video industry.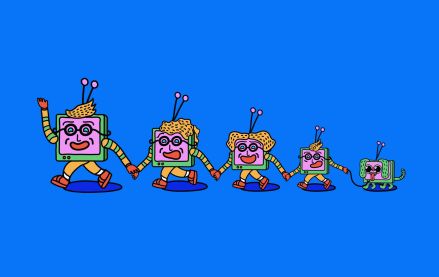 This week's Future of TV Briefing looks at what the Disney-Charter pay-TV distribution deal seems to indicate about the increasingly more-complementary-than-contentious relationship between traditional TV and streaming.