Why a leading Twitch streamer is founding her own talent management and brand consulting firm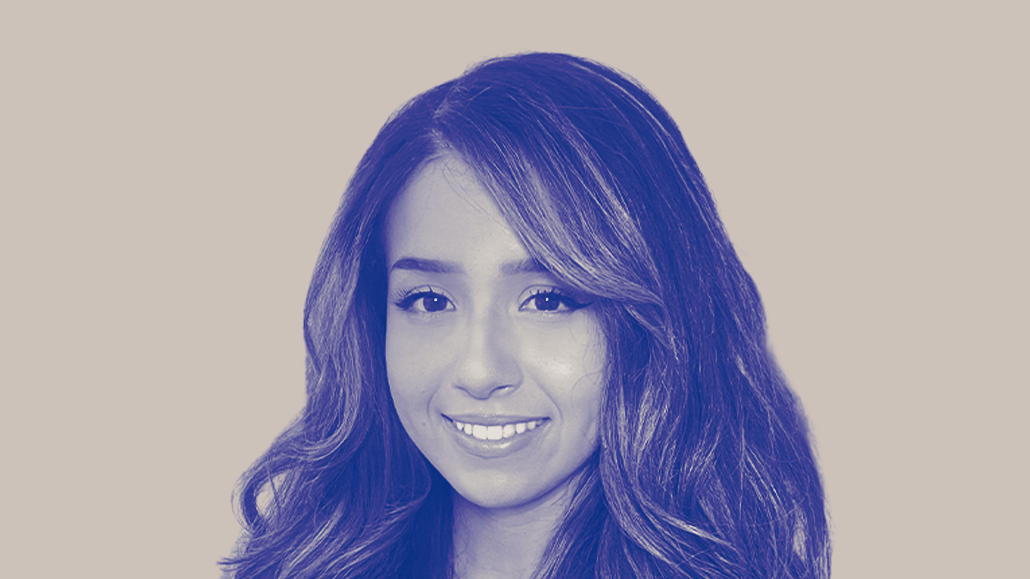 Top Twitch streamer Imane "Pokimane" Anys has founded her own talent management and brand consulting firm.
The streamer has named her company RTS, a nod to the popular real-time strategy video game genre. "It perfectly represents what we want to do for clients, which is to create a real-time strategy that will be beneficial and successful for them and their brands," Anys said. The company's goal is to bridge the gap between brands and creators and improve the treatment of creators across the industry, in part by recreating Anys's well-oiled management structure at a larger scale.
Though RTS officially launches today, it's been doing business in the esports space for months. Anys first came up with the concept in November 2020, while attempting to restructure her own management team. "I was in the process of interviewing with numerous agencies and management companies, since I needed additional help," Anys said. "Unfortunately, I was a little dissatisfied with the meetings that I was taking."
Anys shared her misgivings with Stuart Saw, then the svp of esports at Endeavor, she said, "and naturally these conversations slowly evolved into hypotheticals about how we address these issues." Anys and Saw soon agreed to found RTS, bringing on Kim Phan, then a senior account director at the Endeavor agency 160over90, as a third co-founder. The three currently occupy executive roles, with Anys as the company's chief creative officer, Saw as CEO and Phan as COO. The company is founder-funded, with additional backing from Endeavor and Twitch co-founder Kevin Lin.
RTS's two-pronged approach, which incorporates both talent management and brand consulting, is the result of an extended conception process. In March 2021, while still streamlining its goals, RTS acquired Evolution Championship Series (Evo), the largest annual fighting game tournament, in a joint venture with Sony Interactive Entertainment. The Evo acquisition will act as a case study of sorts for RTS's brand consulting side, showcasing how its considerable gaming and esports brain trust can help rejuvenate a somewhat stagnant brand. "We already have and will continue to have many other smaller projects with different companies," Anys said. RTS's current clients include Facebook, Ballantine's and Learfield.
Another purpose of the brand consulting side of RTS is to create revenue streams that don't rely directly on creators to turn a profit. "When you focus too much on just talent management, or in essence make your whole business structure simply profiting off of creators, I feel like it results in potentially prioritizing profits over a creator's well-being," Anys said.
"I think they go hand-in-hand," said Justin Miclat, CEO of digital-native talent management firm The Kinetic Group. "When we manage the individual talent and their businesses and campaigns, it's with the longer-term brand development and brand strategy in mind. So it makes sense — it would be natural for those two arms of the business to be within the same umbrella."
In addition to protecting creators' wellbeing by diversifying RTS's revenue streams, Anys hopes to use her company to create more opportunities for female and other marginalized creators. Though Anys is the highest-paid female Twitch streamer, she is one of only three women within the streaming platform's top hundred earners, a number that she hopes will rise due to RTS's involvement in the industry. "Just like any industry that becomes larger over time, the bigger you are, there comes responsibility, but also sophistication," said Ann Hand, CEO of esports entertainment company Super League. "So I think Pokimane is one more proof point — but we need dozens of them, we need hundreds of them."
Pokimane's decision to found a brand consultancy isn't just a diversity win: it also has the potential to bring new non-endemic brands into the space, according to Hand. "A lot of brands that are focused more on women, I think they're slower to the game," she said. "And knowing that 45% of the gamers in the United States are women, the data is all there. But for a brand that's been a little cautious dipping their toe into the gaming space, I think there's something quite credible about seeing a very different face across the table."
Anys is not the first popular streamer to leverage their expertise to manage or mentor upcoming talent: in November 2020, for example, Ali "SypherPK" Hassan, one of Miclat's clients, established a talent incubator, Oni Studios, after signing a big renewal with Twitch. While the floodgates haven't opened quite yet, experts in the space anticipate that more creators will follow Anys and Hassan down this path. "Streaming every day is a job where you get a lot of burnout," said Ryan Morrison, CEO of Evolved, an esports talent agency. "So the idea that they're going to figure out other business ventures and revenue streams in the space, while helping people with everything they learned over so many years, makes a ton of sense."
As this sort of career move becomes more widespread, Morrison said, "unfortunately, you're going to see a lot more snake oil than success in this area." Still, he continued, that caveat certainly does not apply to a streamer with the proven track record of Anys. "With someone like Poki, who has seen so much success — I think they're going to do some really cool stuff."