How a viral TikTok gave Covergirl a 'whole new angle' to pitch a classic product and way to work with influencers
October 28, 2021 • 3 min read
•
•
Ivy Liu
Going viral on TikTok isn't a brand strategy but after seeing what it can do for brands like Ocean Spray and Adult Swim, it's something many marketers now hope will happen for their own brands. For Covergirl, going viral on TikTok nearly sold out the company's Simply Ageless 3-in-1 Foundation in-store and online and and gave marketers behind the brand a new way to market the product.
Covergirl inadvertently capitalized on another brand's viral moment.
When KVD Beauty's Good Apple foundation was going viral in March, TikToker Jada Irene Collins posted that she had found a drugstore dupe: Simply Ageless 3-in-1 Foundation. After watching the TikTok gain traction and go viral, Covergirl contacted Collins to put paid media behind the post and begin a relationship.
"It was a creator we had not been in contact with before," said Kevin Shapiro, svp of US marketing for consumer beauty at Coty, adding that the brand's traditional marketing for the product is typically targeting an older demographic but that the TikTok showed Covergirl that younger consumers, particularly those focused on skincare, could also be a target demographic.
Shapiro continued: "Obviously, she's not concerned at 19 of fine lines and wrinkles but she's skin aware and taking that preventative approach. That was a whole new angle for us… We really saw the power of bringing in a new way of looking at a classic [product]."
After partnering with Collins to put paid media behind the TikTok, Covergirl worked with e-commerce platform MikMak to track how users responded with their wallets. "The average add-to-cart rate for TikTok is 15% but for this it was 53%," said Rachel Tipograph, founder and CEO of MikMak, adding that this was a good example of a brand using "social listening to identify a conversion opportunity" and that "it outperformed Facebook and Instagram by five times." She did not provide exact figures.
It's unclear how much Covergirl invested in paid media for the strategy or how much the brand spends on paid media on TikTok as Shaprio declined to specify or share paid media figures. Per Kantar data, Covergirl spent $10.4 million on paid media in the first quarter of 2021; however, that figure does not include paid social media as Kantar doesn't track social channels.
Aside from a new way to market a classic product, Covergirl is continuing to tweak its social strategy for TikTok as the platform's algorithm and the potential virality is different than that of other platforms.
"What changes from our perspective is that — it's not ultimately a different strategy to say we want to put paid behind what works — but that there's a much wider net worth considering," said Shapiro. "Follower count is not required to have an impact on TikTok. You don't need a baseline of millions of followers on TikTok to reach millions of people. For us, it's about being much more broadly aware that good content can come from anyone at any time."
The approach makes sense to Ryan O'Connell, founder and CEO of digital marketing agency Boomn. "From a paid standpoint, marketers need to look at the market and understand what's going viral," said O'Connell, adding that because of the way TikTok works marketers need to pay more attention to the popular organic content on the platform. "[They need to] recreate [user-generated content] style ads to mirror that. They also understand format and getting influencers to post that type of organic content and utilize that in ads."
https://digiday.com/?p=430439
October 3, 2023 • 2 min read
•
•
In episode four of the "Is This The Metaverse?" narrative podcast, Glossy international fashion reporter Zofia Zwiegliska spotlights the brand opportunity when it comes to fashion in the metaverse.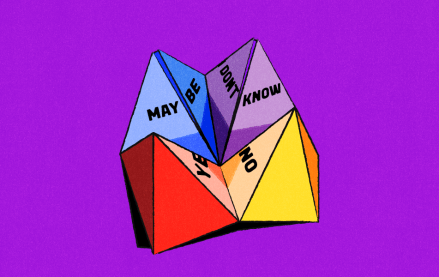 October 3, 2023 • 5 min read
•
•
Overall there's more due diligence from marketers when it comes to influencer marketing efforts now, according to marketers and agency execs, who say that there's been more rigor over the last year, and especially over the last six months.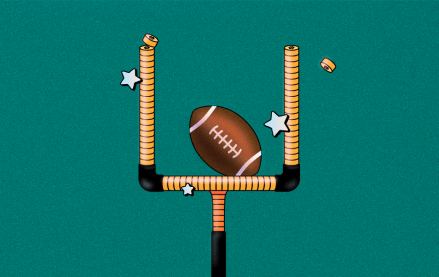 October 3, 2023 • 3 min read
•
•
The collaboration between the Los Angeles Rams and Snapchat goes back to 2020 as the Rams made became the first NFL team to conceive a Snapchat AR experience, affording fans the opportunity to virtually wear the team's recently unveiled uniform.