This Future of TV Briefing covers the latest in streaming and TV for Digiday+ members and is distributed over email every Wednesday at 10 a.m. ET. More from the series →
The Future of TV Briefing this week looks at how Facebook is changing the eligibility requirements to join its video ad revenue-sharing program and what that means for creators, publishers and advertisers.
Facebook's short-form play
HBO Max's ad-supported tier
FASTs' foray into original shows, marketers underpaying Black influencers, Netflix's licensing talks and more
Facebook's short-form play
Facebook is opening up its video monetization program to shorter videos. The move may help the platform to attract more content from individual video creators and publishers as well as to keep pace with a rising Snapchat.
The key hits:
Facebook is lowering the minimum length required for a video to carry ads and its maker to receive a cut of the revenue.
The platform is also raising its video monetization eligibility requirements.
Allowing creators and publishers to make money from shorter videos could help Facebook to become a more reliable revenue stream.
Snapchat's consistency is leading some media companies to prioritize it over other platforms like Facebook.
After previously limiting ads to videos that were at least three minutes long, Facebook is lowering the video length threshold so that creators and publishers can receive a cut of ad revenue for videos as short as one minute long, the company announced on March 11.
The update reverses a change that Facebook made in January 2018 when it raised the minimum length requirement for a video maker to make money from a video from 90 seconds to three minutes. However, while Facebook may appear to be lowering its standards, the company seems to be more accurately trying to raise its standing among creators and publishers as well as advertisers.
"We knew by putting the line on three minutes that's naturally going to create some constraint for creators, and we're excited that we can be at a place where we can remove those constraints. I definitely think there's more creators that will actually both create more because they know there is livelihood associated with it, but also create things that should be less than minutes because that's what fits the creative idea," said Yoav Arnstein, Facebook's director of Facebook app monetization.
Expanding its video ad revenue-sharing program to shorter videos could help Facebook to not only attract more creators and publishers but also more videos from those already posting to the platform but may be prioritizing other platforms like YouTube and Snapchat that have been more reliable revenue sources. "It expands the library we can use and makes life easier and more time-efficient…. It will be easier to funnel more [videos to Facebook] week to week," said one media executive.
Taking down the video length requirement risks dropping the quality of videos posted to Facebook. However, Facebook appears to have taken that into consideration.
At the same time as the company lowered the length requirement for an individual video to carry ads, it has raised the requirement for a creator or publisher to be eligible to receive a share of ad revenue from the videos they post to the platform. Previously a video maker was eligible once they had at least one three-minute-long video that had cumulatively received at least 30,000 views, but now the video maker must have at least five videos of any length that have received at least 600,000 views combined. One creator said that the new eligibility requirement is a bigger deal than the individual video length threshold change because it raises the bar on who can make money from their Facebook videos.
That higher eligibility requirement may help to address advertisers' concerns about the quality of the shorter videos their ads may appear in. In fact, advertisers may be more interested in advertising against videos on Facebook because of the shorter video lengths. "Typically shorter videos do better because people tend to complete them," said one agency executive.
Many creators and publishers flocked to Facebook after the company rolled out a YouTube-like revenue-sharing program in 2017 which followed up with the launch of its video destination Facebook Watch later that year. But since then, Facebook has struggled to establish itself as a consistent, reliable revenue source for creators and publishers, while Snapchat in particular has matured to the point of rivaling and, in some cases, even surpassing Facebook when it comes to generating revenue for video makers.
"Snapchat is the most reliable" source of ad revenue among the major platforms, including YouTube and Facebook, said the media executive, who declined to share specific numbers. While this company makes more money overall from YouTube because of branded content campaigns earmarked for the Google-owned platform, ad revenue from Snapchat exceeds the ad revenue the media company receives from YouTube or Facebook "by a significant margin," the executive said.
A second media executive similarly said that their company is prioritizing Snapchat over other platforms because its viewership and revenue on that platform has increased over the past two years, though they declined to share numbers. "We want to put more chips in the Snapchat bucket," this executive said.
Putting more chips in Snapchat's bucket doesn't necessarily mean taking them away from Facebook, but that depends on the amount of money going into video makers' wallets. Case in point: the first media executive has seen the ad revenue per thousand views on Facebook increase by 5% to 10% in the first quarter of 2021 compared to the same period in 2020. That isn't a dramatic increase, but the money has become consistent enough that the company is considering putting more of an effort into the videos it posts to Facebook.
"We'll put more time and energy into the platform than we may have, but the change hasn't been long or comprehensive enough yet like it has on a place like Snapchat, for example, where we have 18 to 24 months of performance and data that points us toward putting that much more time and resources into the platform," said the first media executive.
Confessional
"We want to return to doing in-person pitches when we can, but when you have people with major clout, they're not going to be doing long drives to take a general meeting. They're not going to drive from Malibu to Burbank for a meet-and-greet."

— Entertainment executive on Hollywood returning to the office
Stay tuned: HBO Max's ad-supported tier
WarnerMedia is roughly three months away from joining the ad-supported streaming war. The AT&T-owned media company will debut HBO Max's ad-supported tier in the U.S. in June, the company announced on March 12. The company did not say how much it will cost for people to subscribe to the ad-supported version of HBO Max or how many ad-supported subscribers it expects to attract this year, though WarnerMedia expects to end 2021 with at least 67 million total combined subscribers for HBO Max and regular HBO.
HBO Max will not run ads against all of the programming on its platform, however. The movies that Warner Bros. is premiering on the streamer this year will not carry ads, nor will HBO original shows, according to the company. Two agency executives said that WarnerMedia's sales team has told them it will run ads on some HBO shows but did not specify which ones. "It sounded like it will be older library stuff," said one of the agency executives.
Withholding some of its top programming from HBO Max's ad-supported tier is likely meant to protect the value of its $15-a-month ad-free tier. But it won't help HBO Max's sales pitch, though that may not need much help at the moment.
While some agency executives balked at the $80 CPM that WarnerMedia initially requested for the ad-supported streamer's debut, the company told a second agency executive HBO Max's ad-supported tier is sold out through the third quarter of 2021, but declined to say how many monthly active viewers it is expecting for the tier. "Of course, they're sold out because it doesn't seem like they have impressions to sell," said the second agency executive.
Numbers don't lie
$10 billion: Amount of money that film and TV companies stand to make if they improve the level of diversity in movies and shows.
120 million: Number of people in the U.S. who streamed YouTube and YouTube TV on TV screens in December 2020.
43.1%: Increase in film permit applications received by Los Angeles's official film office FilmLA in February, compared to January.
109.1 million: Number of connected TV devices sold worldwide in the fourth quarter of 2020.
Trend watch: FASTs' foray into original shows
With HBO Max on deck to enter the ad-supported streaming war — following NBCUniversal's Peacock, Discovery's Discovery+ and ViacomCBS's Paramount+ and joining Disney's Hulu — free, ad-supported streaming TV platforms like Roku's The Roku Channel, Fox's Tubi and ViacomCBS's Pluto TV need to enhance their pitches to advertisers. To do so, they are finally turning to original programming.
The aforementioned platforms are not the first of their kind to push into original programming. Amazon's IMDb TV made the move last year and offered around $500,000 per episode for original shows.
Loading up on original programming could help these platforms attract audiences, who may not be as taken by their libraries of old TV shows, movies and YouTube videos, and that would in turn help the platforms' pitches to advertisers who see them as supplementary to the growing number of major ad-supported streaming services like Hulu et al.
What we've covered
TikTok brings back fund to pay 25 publishers to create 'instructive and informative' videos:
TikTok has renamed its Creative Learning Fund to now be called the Instructive Accelerator Program.
The program's content mix will expand to new categories, while the number of participating publishers will narrow.
Read more about TikTok here.
Why DTC brands are believing in micro-influencers:
DTC brands like Spotlight Oral Care and Genexa are making micro-influencers part of their core marketing strategies.
In the pandemic, micro-influencers have increased their earning potential.
​Read more about micro-influencers here.
What we're reading
Marketers are underpaying Black influencers:
Brands pay Black influencers like Sydnee McRae one-tenth of the fees they pay White influencers for sponsored videos, according to Bloomberg. In some, cases the marketers don't pay Black influencers a penny. The influencer equity gap contrasts with the lip service that so many marketers have paid to diversity, equity and inclusion in the past year.
Netflix considers selling shows to other outlets:
Netflix has talked to NBCUniversal and ViacomCBS about the TV network owners licensing some of the streamer's original movies and shows, according to The Information. The move would be surprising considering how Netflix has pushed for full rights to its original shows, in part, to ensure people have to subscribe to the service to see them. But Netflix has also made a point over the past year of making some programming available on YouTube and Pluto TV as a way to promote its shows and specials to people who may not be subscribers.
Yahoo News caters to TikTok viewers:
Yahoo News has attracted 1 million followers on TikTok by mixing straight-laced news coverage with humorous slants, according to Nieman Lab. The portal's news publication's account is run by its 24-year-old special projects editor Julia Munslow. Instead of avoiding political content, coverage of last year's U.S. presidential election helped to buoy Yahoo News's TikTok follower base, as have topics like climate change, social justice and student loan debt.
Netflix tests preventing password sharing:
Netflix has started prompting people to get their own account if they don't live with the person whose password they're using, according to The Streamable. Netflix's terms of service already barred people from sharing their accounts with people outside their household. But the fact that Netflix is starting to enforce that rule may be a sign the dominant streamer is starting to hear Disney+'s footsteps and cracking down on password sharing to help increase its subscriber numbers as well as revenue.
https://digiday.com/?p=405348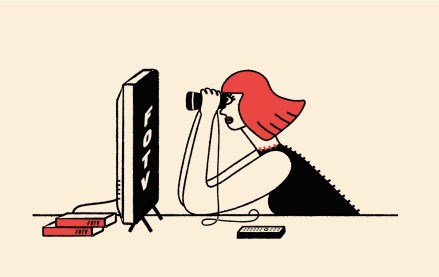 This week's Future of TV Briefing offers an updated list of the key terms that can cause confusion when talking about the TV, streaming and digital video industry.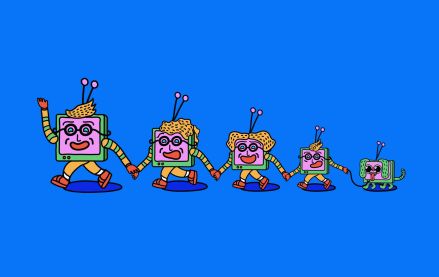 This week's Future of TV Briefing looks at what the Disney-Charter pay-TV distribution deal seems to indicate about the increasingly more-complementary-than-contentious relationship between traditional TV and streaming.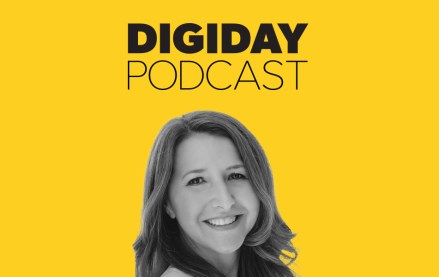 September 12, 2023 • 3 min read
Traditional TV now accounts for less than 50% of Georgia-Pacific's spending, but its share still exceeds streaming's.