Future of TV Briefing: Streaming services' subscriber growth slowed during the third quarter of 2021
November 17, 2021 • 8 min read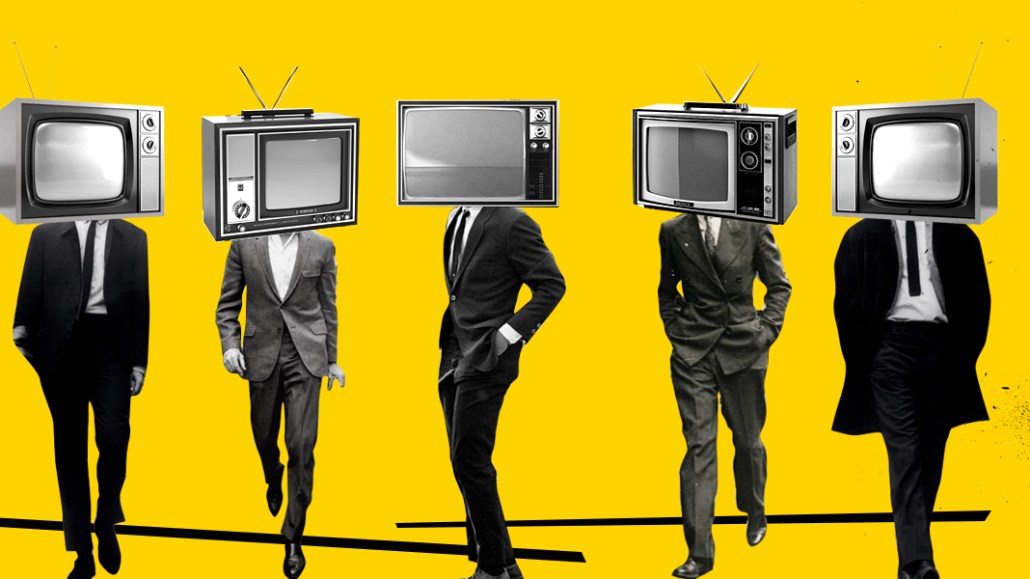 This Future of TV Briefing covers the latest in streaming and TV for Digiday+ members and is distributed over email every Wednesday at 10 a.m. ET. More from the series →
The Future of TV Briefing this week looks at the broad deceleration in quarter-over-quarter streaming subscriber growth that took place over the summer into the fall.
Third and down
Cord-cutting subsides
Streamers' reality TV appetites, Patreon's video product, productions' vaccination requirements and more
Third and down
The key hits:
Disney+ has seen the steepest slowdown in quarter-to-quarter subscriber growth.
But Discovery, ViacomCBS and WarnerMedia have also experienced easing already.
Netflix, meanwhile, has picked up its pace but only slightly and not yet to pre-pandemic levels.
The momentum of last year's lockdown-induced streaming surge appears to have ebbed. While the streaming market continues to grow, the pace of that growth has slowed, as indicated by the latest quarterly earnings reports from streaming service owners.
Disney seems to offer the primary example of streaming's deceleration in the third quarter of 2021. But subscription-based streamers across the board experienced the slowdown. Again, streaming still seems set to eventually overtake traditional TV, but the July through September period signals that trajectory's slope may be flattening.
Let's start with Disney. Disney+ had been the paragon of streaming's acceleration, so fittingly it seems emblematic of the recent slowdown. After launching in November 2019, the streamer raced to close the second calendar quarter of 2020 with 57.5 million subscribers, a 72% jump in subscribers compared to the prior three-month period. However, that pace has slipped in subsequent quarters.
Disney+
Q2 2020: 57.5 million subscribers, up 72% quarter over quarter
Q3 2020: 73.7 million subscribers, up 28% quarter over quarter
Q4 2020: 94.9 million subscribers, up 29% quarter over quarter
Q1 2021: 103.6 million subscribers, up 9% quarter over quarter
Q2 2021: 116 million subscribers, up 12% quarter over quarter
Q3 2021: 118.1 million subscribers, up 2% quarter over quarter
A slowdown in subscriber growth was always inevitable, for Disney+ and for any other streamer. The longer a service is around, the more people have had an opportunity to sign up for it or opt not to do so, the less likely the remaining non-subscribers are to convert into customers. But Disney+ has only been in market for two years. Roughly 20 months of its existence has taken place during the incomparable period of the pandemic, and so just as the pandemic has been credited for accelerating the TV industry's shift to streaming, it seems to have also sped up the timeline of a service like Disney+ arriving at the other side of that initial surge of adoption.
Disney+ does not appear to be alone in seeing subscriber growth slow so soon. Discovery, ViacomCBS and WarnerMedia also saw their streaming subscriber growth slow over the summer into the fall. It's unclear whether NBCUniversal has seen similar slippage among Peacock subscribers; after parent company Comcast reported that Peacock had 20 million monthly active accounts in July, the company (perhaps ominously) did not provide an updated count in its latest earnings report.
Discovery (subscribers across entire direct-to-consumer streaming portfolio, including Discovery+)
Q2 2021: 17 million subscribers, up 31% quarter over quarter
Q3 2021: 20 million subscribers, up 18% quarter over quarter
ViacomCBS (subscribers across entire streaming portfolio, including Paramount+)
Q1 2021: 36 million subscribers, up 20% quarter over quarter
Q2 2021: 42 million subscribers, up 17% quarter over quarter
Q3 2021: 47 million subscribers, up 12% quarter over quarter
WarnerMedia (subscribers for HBO and HBO Max)
Q4 2020: 60.6 million subscribers, up 7% quarter over quarter
Q1 2021: 63.9 million subscribers, up 5% quarter over quarter
Q2 2021: 67.5 million subscribers, up 6% quarter over quarter
Q3 2021: 69.4 million subscribers, up 3% quarter over quarter
Smaller subscription-based streamers experienced the same trend in the third quarter. For example, Starz owner Lionsgate only added 900,000 streaming subscribers in Q3 after attracting 2.3 million new subscribers in Q2. Meanwhile, CuriosityStream did not appear to close Q3 with any net new subscribers, having reported the same 20-million subscriber figure for Q3 that it had for Q2.
Then there's Netflix. Unlike the aforementioned services, the dominant subscription-based streamer recorded a (slight) uptick in sequential subscriber growth during Q3 after two straight quarters of deceleration.
Netflix
Q2 2020: 193.0 million subscribers, up 6% quarter over quarter
Q3 2020: 195.2 million subscribers, up 1% quarter over quarter
Q4 2020: 203.7 million subscribers, up 4% quarter over quarter
Q1 2021: 207.6 million subscribers, up 2% quarter over quarter
Q2 2021: 209.2 million subscribers, up 1% quarter over quarter
Q3 2021: 213.6 million subscribers, up 2% quarter over quarter
Then again, as shown above, Netflix had already experienced a third-quarter slowdown — in 2020. That slowdown came after the second quarter of 2020 when the pandemic and corresponding quarantines sent a sudden wave of subscribers to streaming services, and as a result, a slowdown was inevitable.
However, Netflix's pace of subscriber growth has yet to pick up to its pre-pandemic levels, when the company was regularly recording sequential subscriber growth in the range of 5% to 9%, with 2% quarter-over-quarter growth in Q2 2019 being an outlier. Since the initial pandemic-induced bump in Q2 2020, the outlier has been the 4% quarter-to-quarter rise in last year's fourth quarter.
Subscriber growth may similarly reaccelerate in the fourth quarter of this year, unless supply-chain issues significantly inhibit smart TV and connected TV device sales. Nonetheless, streaming's subscriber sprint seems to be settling into a slower race pace. That's to be expected, if not necessarily so soon. The shift to streaming is a marathon after all.
What we've heard
"Snap seems to be taking on the mantle a little bit of Quibi. It's a very different approach, though. Quibi was all flash and billboards on Sunset Boulevard and everything being so public. Snap is doing some similar programming moves in scripted and unscripted and embracing short-form, but doing it more low-key."

— Digital video executive
Trend watch: Cord-cutting subsides
The pay-TV subscriber base appears to be approaching a point of equilibrium. While people continue to cancel their pay-TV subscriptions, the pace of cord-cutting continued to slow in the third quarter of 2021.
According to Wells Fargo analyst Steven Cahall, pay-TV subscriptions are on track to decline by 4.8% this year, which would be a 10 percentage-point improvement from last year's mark.
In some respects, the number of pay-TV subscribers is even growing. Dish Network's streaming pay-TV service increased its subscriber count for the second consecutive quarter, adding 117,000 subscribers in Q3 2021. Meanwhile, Disney-owned Hulu's streaming pay-TV service added 300,000 subscribers during the quarter.
To be clear, even the streaming pay-TV services are experiencing some declines. Sling TV's subscriber growth has slowed from last year's pace, and Hulu is still 100,000 pay-TV subscribers shy of the amount it had a year ago. But the overall deceleration in cord-cutting suggests it will slow before falling off a cliff anytime soon.
Numbers to know
50.3%: Percentage of IATSE delegate votes that supported the two new contracts signed between the entertainment labor union and the organization representing film and TV producers.
$10,000: How much money, at the high end, Instagram will pay creators as bonuses for uploading Reels.
19%: Year-over-year increase in the amount of money people in the U.S. spent on streaming subscriptions during the first nine months of 2021.
What we've covered
How buyers see Q4 scatter activity affecting 2022 spending across TV and digital:
Some upfront advertisers have opted to return inventory to TV networks.
The inventory returns have led to lower ad prices in TV's scatter marketplace.
Read more about Q4 scatter advertising here.
How non-traditional brands are connecting with avid fans on TikTok:
Non-conventional brands are getting people's attentions through TikTok's algorithm and niche communities.
The marketers are specifically benefitting from popular TikTok creators posting videos featuring their brands.
Read more about non-traditional brands on TikTok here.
What we're reading
Streamers seek out reality shows:
Major streaming services, including Netflix and HBO Max, are loading up on unscripted programming, such as reality TV shows, according to Bloomberg. The trend seems similar to how unscripted shows came to dominate cable TV. They are cheaper to produce than scripted series and quicker to turn around, which means that networks and streamers can efficiently fill up on them.
Patreon plots its own video product:
Originally a way for creators to generate direct revenue from their audiences on YouTube, Patreon is developing its own video hosting service and player, according to The Verge. Details seem scarce, but the idea appears to be rolling out a video platform that would serve as an alternative to YouTube. That's been tried before, of course, and the closest comparison would seem to be Vessel, which pitched people on paying for early access to creators' videos before they become available on YouTube. In Patreon's favor is the fact that people already use the company's platform to support creators, so the video product would be more of an add-on than an entirely new undertaking.
The TV ad industry reassesses its measurement system:
For anyone looking for a primer on the TV ad industry's current measurement mess, The New York Times has compiled an overview that is oriented around the forum NBCUniversal hosted this week. The article documents why the industry has reached a point of potentially, actually moving away from Nielsen as well as why such a drastic shift may not end up coming to pass.
TV, movie projects adopt vaccine mandates:
Productions are requiring that cast and crew members be vaccinated in order to appear on set for shows and movies, according to The Hollywood Reporter. The vaccine mandates are meant to protect the people working on projects, but some actors have reportedly taken issue with the requirements.
Traditional TV turns out a hit:
Bucking the trend of Netflix turning unheralded traditional TV shows like Lifetime's "You" and NBC's "Manifest" "You" into streaming hits, Paramount Network's "Yellowstone" is attracting audiences despite new episodes only being available to pay-TV subscribers, according to Vulture. People are able to stream old episodes, which may have contributed to the show's latest season premiere nabbing nearly 10 million viewers. Nonetheless, it's another example of ViacomCBS showing there remain ways to tap the large, albeit aging audience on linear TV.
https://digiday.com/?p=431953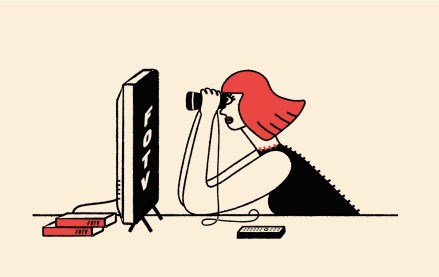 This week's Future of TV Briefing offers an updated list of the key terms that can cause confusion when talking about the TV, streaming and digital video industry.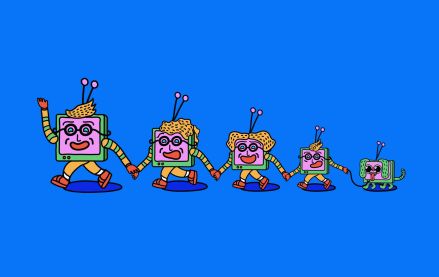 This week's Future of TV Briefing looks at what the Disney-Charter pay-TV distribution deal seems to indicate about the increasingly more-complementary-than-contentious relationship between traditional TV and streaming.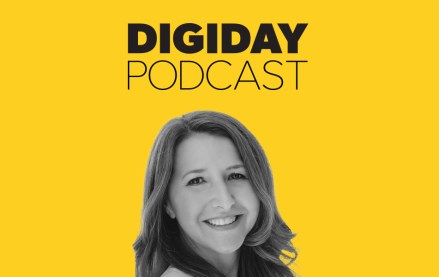 September 12, 2023 • 3 min read
Traditional TV now accounts for less than 50% of Georgia-Pacific's spending, but its share still exceeds streaming's.