How Disney is using its audience data and Hulu's ad tech to compete with Google, Meta and Amazon
March 3, 2022 • 6 min read
Ivy Liu
Many media companies, for years, have been talking about trying to compete with the likes of Google and Meta for advertisers' dollars. Those media and tech companies have remained set apart in terms of audience size to the amount of data they have from those audiences. However, Disney is among the few media companies actually in a position to narrow that gap, if not close it.
"They sit on so much data," said one agency executive. "When you break down their offering now, they have Hulu, the largest CTV app of ad-supported content — YouTube is the top but Hulu from a premium content perspective is the biggest today — and then there's the parks business where they have first-party data and cruise lines and you triangulate all these different folks, the scale is enormous."
Disney has now put a number on that scale: 218 million monthly unique visitors in the U.S. to its media properties, 100 million household-level IDs, 160 million connected TV IDs, 190 million device IDs, Disney Advertising president Rita Ferro will announce at the company's annual Tech & Data Showcase event for advertisers, which is being held on March 3.
Ultimately, it will all be on the Disney ad server.
That scale only really matters, though, if Disney is able to tie it together for advertisers, which is what Disney has spent the past five years working on. In 2017, Disney began to unify its ad sales teams, which had previously been separated by its various TV networks. Since then it has also been plugging away at fusing its back-end technology running across its properties, in part, to facilitate ad buys across its traditional TV, streaming and digital properties.
When Disney's formation of the Disney Media & Entertainment Distribution was announced in October 2020, the linear business was brought over, Ferro said in an interview with Digiday.
"So we now have in one organization, all of our linear platforms as well as all of our addressable platforms. And they sit holistically, from a technology perspective, here to allow us to unify — have one view of the customer; be able to sell, target, plan and everything — across that business today in one area," Ferro added.
To be clear, Disney's unification push is still in progress, with the unification of its ad tech stack around a proprietary ad server underway. But Disney is providing some updates this year that evince the progress it has made:
Extending Hulu's pause, binge and shoppable ad formats to other Disney properties
Expanding Hulu's self-serve ad-buying tool to become Disney's self-serve ad buying tool that will source inventory from Disney's other properties
Opening up Hulu's attribution tool to become Disney's attribution tool that will also cover Disney's other properties
Opening up a data clean room program for advertisers to match their customer data with Disney's audience data, including Hulu's data
"None of that is possible if we're not 1) unified and 2) have an audience graph to the size and scope that we have," said Lisa Valentino, evp of client solutions and addressable enablement at Disney Advertising.
You may have noticed that much of that is also being made possible by Disney taking full control of Hulu in 2019. Not only did that give Disney ownership of the preeminent ad-supported streaming service carrying TV programming, but it also gave the company ownership of Hulu's ad server, which is a central component of Disney's unification push as the company moves more of its advertising business to its own proprietary infrastructure. At the moment, Google's ad server remains in the mix for Disney, but that will not stay the case forever.
"We incubated a lot of these advanced capabilities at Hulu. We've now taken those and are building out the Disney ad server and deploying them across all of the Disney properties. So that is underway, and we'll continue to march down that path," said Jeremy Helfand, svp of advertising platforms at Disney Media & Entertainment Distribution. "So today it's a combination of [Google's ad server and Hulu's ad server]. Ultimately, it will all be on the Disney ad server."
"Not only are we unifying our digital ad stack, we're also doing it with our linear as well. So when we talk about addressability, targeting, yield, inventory management across our entire footprint, it's for linear and digital," said Aaron LaBerge, CTO of Disney Media & Entertainment Distribution.
Again, it's a consideration of scale, and the inclusion of linear adds to Disney's scale and helps it to differentiate itself from the tech giants that may dominate computer and phone screens but do not have that advantage on TV screens. It also helps to give advertisers more options for targeted advertising at scale outside the triopoly of Google, Meta and Amazon.
"We always like people competing with the Googles and Facebooks of the world," said a second agency executive.
Disney isn't the only TV network owner attempting to compete with the tech companies. Comcast-owned NBCUniversal has similarly been amassing its audience data and enjoys a sibling relationship with Comcast-owned ad tech platform FreeWheel. As to the extent to which these TV companies are competing with the tech companies, "I think they've closed the gap a little," said the second agency executive.
"NBC and Disney are probably the furthest along, but I wouldn't say they're far along," said a third agency executive.
What remains to be seen, said the agency executives interviewed for this article, is not whether Disney has scale full stop. It does. What the agency executives want to see is what level of scale Disney has with the specific audiences that advertisers are seeking to reach, which are not only people who watch live sports and stream Star Wars but who are also in the market for a new car.
"Monthly uniques is important for going to them, but it's how many times are they reaching each person on average, in what environment, what actions are those people taking, are they driving health?" said the third agency executive.
"Their scale is phenomenal. The fidelity of their data is second to none. What work have they been doing to commingle their data set to match my data set?" said the first agency executive.
To that end, Disney has increased the number of audience segments available through its Disney Select first-party data platform from 1,000-plus a year ago to nearly 2,000 segments now, and it incorporates third-party data, such as data on purchase intent from providers like Experian, into the Disney Audience Graph, Valentino said.
However, the data is only fuel, meaning it's only powerful if there is an internal combustion system to convert that fuel into energy. This brings us back yet again to the unification of Disney's ad tech infrastructure.
"I would put them right behind Google, Facebook and Amazon," said the first agency executive. "But I think they could be parallel in the next year and a half, two years — if they put their tech stack together."
https://digiday.com/?p=440947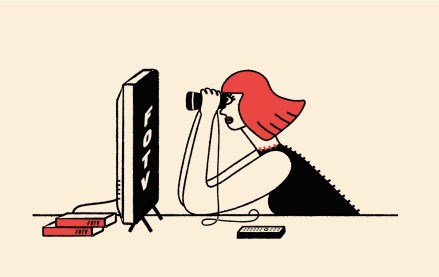 This week's Future of TV Briefing offers an updated list of the key terms that can cause confusion when talking about the TV, streaming and digital video industry.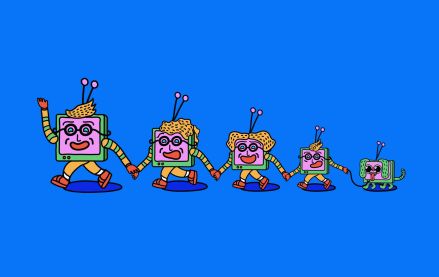 This week's Future of TV Briefing looks at what the Disney-Charter pay-TV distribution deal seems to indicate about the increasingly more-complementary-than-contentious relationship between traditional TV and streaming.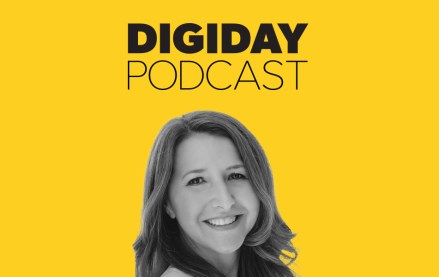 September 12, 2023 • 3 min read
Traditional TV now accounts for less than 50% of Georgia-Pacific's spending, but its share still exceeds streaming's.