Four months in, CBS's '60 Minutes+' hopes to draw young people to Paramount+ under legacy brand
June 11, 2021 • 4 min read
•
•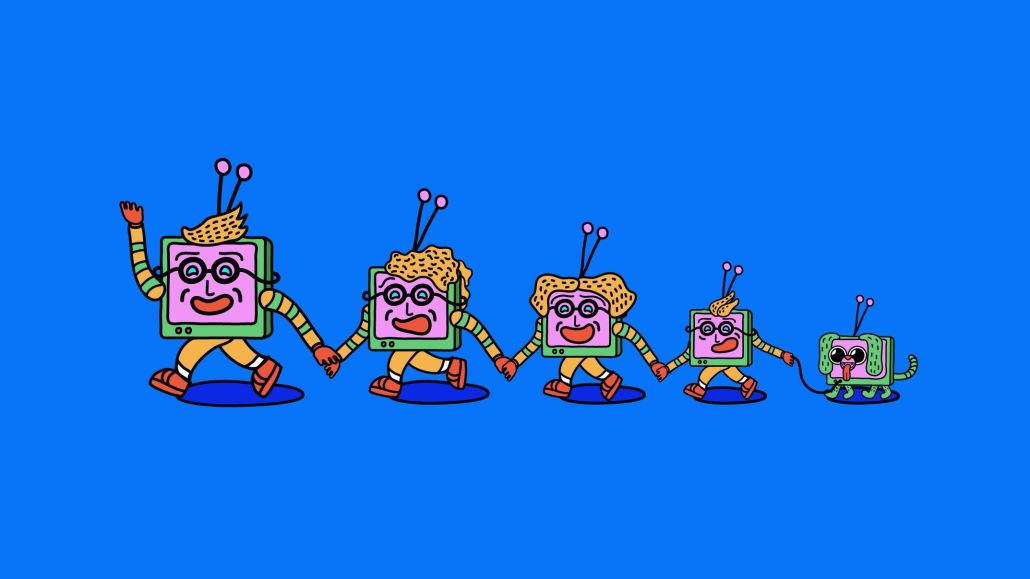 Ivy Liu
CBS's "60 Minutes" has not become the longest running prime-time show on traditional TV without finding ways to appeal to younger audiences. But rather than waiting for younger streaming audiences to age into "60 Minutes" viewers, ViacomCBS is trying to de-age the news broadcast via its streaming-only spin-off, "60 Minutes+."
"60 Minutes+" premiered on ViacomCBS's streaming service Paramount+ on March 4 in an attempt to reach a younger audience than the flagship Sunday show, with a diverse group of correspondents on the weekly series, and using the CBS ecosystem to drive more viewers not just to the program but to Paramount+ as well.
Seventeen episodes in, it's unclear how many people in that audience the show is reaching. A CBS spokesperson said that viewership numbers for "60 Minutes+," including its audience's median age, "are not available to us right now." The goal for the "60 Minutes+" show, the only news show exclusively on Paramount+, is to replicate the reach of CBSN, CBS News' 24/7 streaming news service that launched in 2014. The median age of CBSN viewers is 38, according to the spokesperson, compared to "60 Minutes'" median age of over 65. Nielsen did not respond to multiple requests for comment.
The show's strategy to attract younger audiences is largely oriented around its team of four correspondents: Wesley Lowery, Laurie Segall, Enrique Acevedo and Seth Doane. Lowery came from The Washington Post and had worked with Segall, Acevedo, Doane and Blakely on CBS's "60 in 6" weekly news show on the failed Quibi platform.
"We have a unique group of journalists and producers in this demographic that we are trying to reach… This differentiates us from the Sunday show," said the show's executive producer Jonathan Blakely.
"60 Minutes+" correspondents also have their own large social media followings and came to the show "with their own audiences," Blakely said. Lowery, for example, has over 657,000 followers on Twitter. This summer, Blakely wants "60 Minutes+" correspondents to take advantage of their reach on different platforms, getting them on podcasts, TikTok or YouTube shows to promote and preview upcoming stories and draw more people to the Paramount+ platform and "reach the demographic that we are trying to reach," he said.
The "60 Minutes+" show is a way for CBS to "double down on a popular show that they have," said Alan Wolk, cofounder and lead analyst at consulting firm TVRev. It's also a marketing strategy to get people to sign up for Paramount+, by dangling more content behind the subscription under the well-known "60 Minutes" umbrella. (Paramount+ costs $9.99 for an ad-free subscription, and unveiled a cheaper $4.99 per month basic plan on June 7, putting it on par with services like Discovery+, which costs $5.99 per month.)
Though both weekly shows, the legacy "60 Minutes" show on Sunday features three stories per episode, with each one running about 12 minutes long. The "60 Minutes+" show, on the other hand, has longer segments that focus on one topic, running around 20 minutes in length.
Lowery has covered police reform and social justice, with a recent story on hate crime laws; Segall focuses on technology and the future of the Internet, with an interview with the "QAnon Shaman;" Acevedo recently covered migrant families at the Mexico-U.S. border and had a sit-down with reggaeton star J Balvin. Doane focuses on international issues, such as a story on the mafia in Italy.
Segall has a series on NFTs —the first part came out on June 6 — that shows how society is entering what she calls "web 3.0." Following the dot-com boom and the rise of the iPhone and social media, the next phase of the internet is "based on this idea of ownership, augmented reality, the metaverse and NFTs," she said. In other words, "60 Minutes+" "takes hard-to-grasp concepts, and we humanize them and we show why you need to care," Segall said.
Blakely described "60 Minutes+" as an "extension" of the Sunday show, and that both shows can work together to cover big topics. Recent episodes from both shows covered a volcano in Iceland, for example. Bill Owens and Tanya Simon, the executive producer and executive editor of "60 Minutes," respectively, are involved in the screening process of "60 Minutes+" stories. "We're very much in sync and share the same journalistic values" as '60 Minutes,'" Blakely said.
This article has been updated to reflect that both "60 Minutes" and "60 Minutes+" recently covered a volcano in Iceland, not melting ice glaciers. Additionally, a line stating that "60 Minutes" senior editors are involved in the screening process of "60 Minutes+" has been changed to clarify that Owens and Simon are those senior editors.
https://digiday.com/?p=417801
This week's Future of TV Briefing looks at how the streaming ad market's programmatic guaranteed vs. private marketplace debate is reaching a compromise.
This week's Future of TV Briefing looks at how this year's upfront and recent announcements from AMC Networks and Paramount indicate the progression of programmatic in the TV and streaming ad market.
This week's Future of TV Briefing looks at how major streaming service owners' subscription business fared in the third quarter of 2023.