Digital publishers hunt for home on connected TV
November 4, 2020 • 10 min read
•
•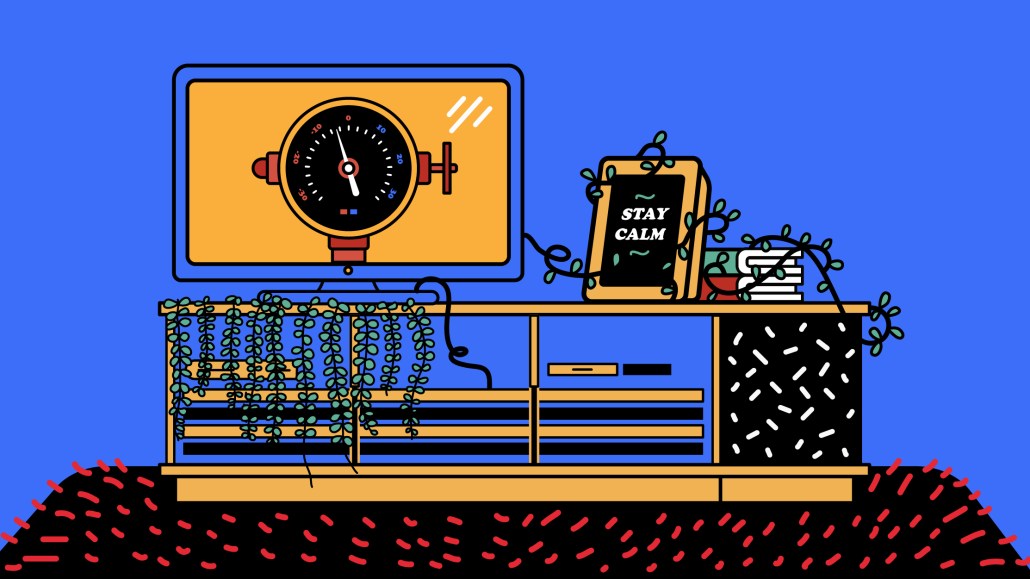 Ivy Liu
This Future of TV Briefing covers the latest in streaming and TV for Digiday+ members and is distributed over email every Wednesday at 10 a.m. ET. More from the series →
A decade after digital publishers had to decide whether and how to situate themselves on people's smartphones and tablets —would their websites suffice or should they have their own apps as well? — they are faced with a similar judgment call on connected TVs.
Some publishers have been satisfied with their social video footprints extending them into the living room through YouTube's and Facebook's CTV apps. However, others are looking for streaming homes of their own.
For many publishers, having a CTV app or a 24/7 streaming channel on a CTV-centric platform like Pluto TV is a way to more directly expand their advertising businesses to the biggest screen in people's homes. But which pathway to take can be a bit of a conundrum, as publishers weigh how they can best compete with TV networks and major streaming services angling for CTV audiences attention.
A standalone CTV app provides a direct audience — provided a publisher is able to convince viewers to tune into its app directly. Meanwhile, a 24/7 streaming channel offers a built-in audience — but that audience ultimately belongs to the platform. In other words, there are trade-offs with either route, which is why some publishers continue to explore both options, though a preferred path does seem to be emerging.
Vox Media has initially opted to stand up its own CTV apps. After debuting a Roku app for Eater in November 2019, in late September 2020 the company's food publication rolled out standalone apps on Apple's Apple TV, Amazon's Fire TV and Google's Android TV CTV platforms. And next year the company plans to roll out CTV apps for some of its other publications.
"We wanted to start with the standalone app just to get the videos on the platform initially and see how the audience responded," Pauley said. He acknowledged that it helped that Vox Media signed deals with advertisers like Hilton Hotels & Resorts to sponsor the apps' launch. Pauley declined to discuss specific stats like monthly viewership, but he said the average amount of time individual viewers spend watching its videos via its CTV apps is "significantly higher than on YouTube or on our websites."
While Vox Media started upon the standalone CTV app path, it has not ruled out spinning up its own 24/7 streaming channels. Eater's audience is accustomed to viewing its videos on demand, so that route made the most sense initially, but Pauley said Vox Media will likely enter the 24/7 streaming channel market sometime in the near future. "We're not going to stop with just standalone apps. It's just the starting point," he said.
Another large digital publisher, however, has all but ruled out orienting its CTV strategy around a standalone app. "It's really hard to get people to consume video on your own platform," the executive said. The publisher tried, but found that "building our own [CTV] presence has not been very lucrative."
As a result, this publisher is looking into starting up a 24/7 streaming channel instead to distribute on free, ad-supported streaming TV platforms like Pluto TV and Roku's The Roku Channel that already have an audience. But even then the publisher has some concerns. "We're seeing a lot of people build [streaming] linear offerings that don't seem to get off the ground," the executive said.
You can see why some publishers would be content to have their YouTube channels serve as their CTV beachheads rather than deal with this dilemma.
However, CTV appears poised to follow mobile's model: While the most loyal members of a publisher's audience may use their standalone apps, the majority of viewers are likely to be found within others' platforms. Additionally, a publisher has to more actively market its CTV app, such as by running ads on CTV platforms in addition to promoting it on its other properties, whereas a 24/7 streaming channel can benefit from people scrolling through a platform's programming guide.
"If you're a new brand right now, it would be really hard, without a meaningful marketing push, to build and sustain an owned-and-operated app," said an executive at a third large digital publisher. By contrast, "the biggest opportunity for a content creator that owns their own catalog is right now with the FASTs."
This executive would know. For the past couple of years, the third large digital publisher has operated its own CTV app as well as a 24/7 streaming channel distributed on other streaming platforms. Historically its CTV app's audience was "far bigger" than its streaming channel's audience. But within the past two years, the comparison has flipped with a slight majority — "maybe 55%," said the executive — of viewers streaming through its 24/7 channels instead of its standalone app.
In terms of revenue, this third publisher still makes more money per app user than channel viewer. That's because it has more data on that app audience that it can use to sell more targeted ads than it can for its 24/7 streaming channel. But even that juxtaposition is in flux, and the executive expects the average revenue per viewer to equalize between the two properties as advertisers spend more money with the FAST platforms and the platforms' ad technology improves to support the level of targeting available within publishers' own CTV apps. "There's starting to be a decent bit of equilibrium," said the executive.
Confessional
"Anytime those legacy TV mindsets come into connected TV, it makes it more burdensome for a producer."

— Media executive on the potential for pay-TV distribution deals' most-favored nation clauses to be adopted by streaming platforms
Stay tuned: Another production shutdown?
A resurgence in coronavirus cases around the world is putting everyone on the lookout for another lockdown — and potential production shutdown.
On Oct. 30, non-essential businesses in France were forced to close until at least the end of November, and England will follow suit on Nov. 5 until Dec. 2. Fortunately for TV, film and digital video producers, the British government will allow movie and TV show productions to continue, seemingly without any new conditions or restrictions. That could set a precedent for other countries, like the U.S., where coronavirus cases are on the rise and productions have returned to physical sets and studios.
Of course, this is 2020, so anything could happen. That's why many producers have taken precaution in their production resumptions. In addition to the abiding the necessary health and safety measures, they have dipped rather than dived back into production, scheduling smaller shoots that can be shut down as easily as they could be set up. However, that's easier to accomplish for short-form programs, like digital video series and branded videos.
Larger productions, like network TV shows, have less leeway since they require more time to shoot. The potential for those productions to be put on hiatus could explain why CBS has decided to cut the number of episodes for its scripted shows. The move would not only ensure CBS banks complete seasons of its shows but also that it would avoid taking on the costs of stopping and starting shows.
Numbers don't lie
22 million: Number of people that have signed up for NBUniversal's Peacock.
$783,718: Price for a 30-second ad slot in NBC's "Sunday Night Football," TV's most expensive program.
$13.99: New price for Netflix's standard subscription plan.
Trend watch: Pay-TV subscriptions
While trending downward for years, the pay-TV subscriber decline is not following a straight line.
Cord cutting seemed primed to accelerate in the wake of the pandemic. In the second quarter, it did. But the trend seems to have shifted gears in the third quarter towards surprising results.
Pay-TV providers Comcast and AT&T still lost hundreds of thousands of subscribers, but fewer than might have been expected. Comcast, for example, lost 273,000 pay-TV subscribers, but financial software firm FactSet projected it would lose 466,000 subscribers. Meanwhile, AT&T lost 590,000 subscribers, which is a lot, but way less than the 1.2 million subscribers it lost in the third quarter of 2019.
Then there's Charter, which grew its pay-TV subscriber base for the second straight quarter. The growth wasn't astronomical — an addition of 53,000 residential subscribers — but growth is growth. Additionally, the streaming pay-TV subscriber base is growing. More than 3 million people now subscribe to YouTube TV, up from more than 2 million in February and despite a price hike over the summer, according to Google parent Alphabet's latest earnings report.
The growth at Charter and YouTube TV, combined with Comcast's and AT&T's smaller-than-expected losses, suggests that the size of the pay-TV subscriber base is shrinking, but the pace of that contraction is slowing down. That would support CNBC's recent report that some media companies believe the number of pay-TV subscribers will stabilize around 50 million households within the next five years. Of course, a lot — i.e., everything — could change between now and then.
What we've covered
Why CNN's Great Big Story failed to survive:
The social video publisher lost money, lost leaders and ultimately lacked support within WarnerMedia.
As of September 2020, Great Big Story had only reached 25% of its sales goal for the year.
Read more about Great Big Story here.
Quibi's flameout is a cautionary tale for advertisers:
Initially, Quibi asked advertisers to commit to spend more than $20 million, including an upfront payment, in its first year.
Eventually, the commitment was cut to $15 million but with little safety net.
Read more about Quibi here.
TikTok emerges as unlikely beneficiary of use-it-or-lose-it ad spending:
Before this year's ad budgets evaporate, advertisers are using their remaining dollars to test TikTok.
To gauge TikTok's value, advertisers are comparing it against TV.
Read more about TikTok here.
What we're reading
Netflix's leadership shakeup aftershocks:
Netflix's ouster of its original TV chief Cindy Holland continues to ripple across the company two months after the streamer replaced her with Bela Bajaria, according to The Hollywood Reporter. While the move befitted Netflix's "earn your place each year" corporate ethos, it has unnerved employees within its original programming division and been followed by three more content executives leaving the company. It also may be affecting Netflix's deals with top TV showrunners. "Black-ish" creator Kenya Barris is looking to get out of his Netflix deal to switch to ViacomCBS, according to Deadline. However, the turmoil may only temporarily affect Netflix's content deals, as industry executives told The Hollywood Reporter that the shakeup should streamline Netflix's original programming organization by making it easier to identify to whom a project should be pitched.
Streaming's profitability problem:
As people tune out of traditional TV and stream more shows, TV companies have little choice but to follow suit or fade away. But the move can be costly to companies' bottom lines, as former WarnerMedia executive Doug Shapiro explains in a post published to Medium. For starters, there's the loss of traditional pay-TV's dual revenue stream. Additionally, TV companies have to take on new streaming-specific operating costs while maintaining their linear businesses. Then there's the fact that, at the moment, streaming doesn't rake in as much revenue as traditional TV. Eventually streaming's economic growing pains should go away, and the companies that survive should then profit. But it's a question of who will be able to afford to survive.
https://digiday.com/?p=382384
This week's Future of TV Briefing looks at what an industry group's conditional certification of three measurement currency contenders signals about the TV ad business's measurement overhaul.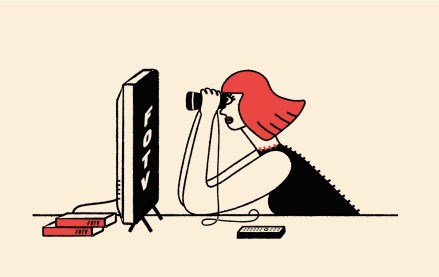 This week's Future of TV Briefing offers an updated list of the key terms that can cause confusion when talking about the TV, streaming and digital video industry.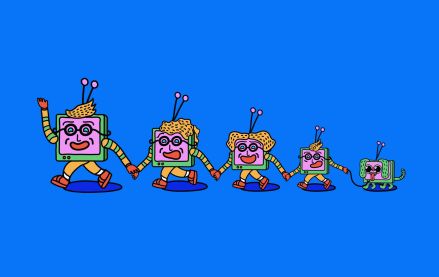 This week's Future of TV Briefing looks at what the Disney-Charter pay-TV distribution deal seems to indicate about the increasingly more-complementary-than-contentious relationship between traditional TV and streaming.