'Marketing myopia': Quibi's flameout is a cautionary tale for advertisers keen to latch on to the next big thing in media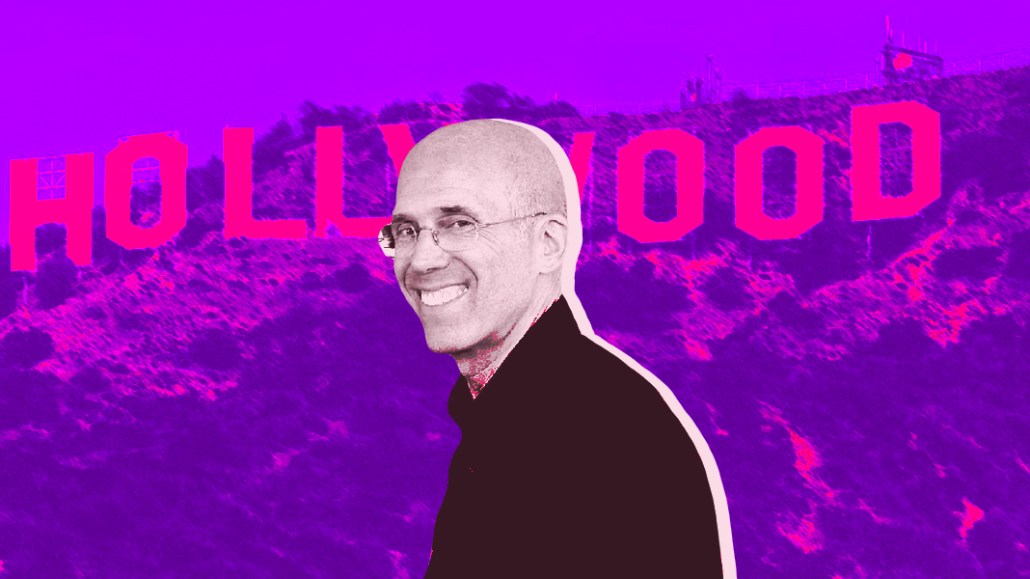 "You had me at hello."
No, not Renée Zellweger's famous line from "Jerry Maguire," but a quote from P&G marketing head honcho Marc Pritchard speaking effusively on stage at CES earlier this year about the then yet-to-be-launched Quibi.
Sitting alongside Quibi founder Jeffrey Katzenberg during a conference session at the Sands Convention Center titled "The Future of OTT," Pritchard explained that not only was P&G the first advertiser to sign up, but that his support for the short-form mobile video startup could be traced way back to 2017.
As AdAge reported at the time, "Pritchard's input started when Katzenberg handed him a book that looked like a photo album with boards for all the creators he expected to work for Quibi. Pritchard describes his reaction as 'Oh My God!' Because he knows everybody in Hollywood."
P&G was one of the blue chip companies — alongside the likes of Walmart, Taco Bell, PepsiCo and Anheuser-Busch, T-Mobile — who signed upfront deals collectively worth $150 million to be the exclusive launch advertisers for Quibi's first year.
As we all now know, Quibi lasted barely half that time. After raising more than $1.75 billion from a high-profile set of media and tech companies and wealthy investors, Quibi said earlier this month it was winding down its operations having tracked well short of its first year subscriber target of 7.4 million users.
It looks as though those investors will be left severely out of pocket. Quibi's rapid fall from grace also serves as a cautionary tale for advertisers.
Initially, according to two media buyers who were pitched by Quibi pre-launch, the company was seeking commitments from advertisers of north of $20 million for a one-year, category exclusive deal. An upfront payment was required on signing, with the rest of the balance paid monthly during the term of the deal from the launch of the service. Quibi later reduced the price of the total commitment to around $15 million, one media buyer said.
The deal came with little safety net. The pitch stated there would be no refunds or makegoods. Unlike NBCUniversal's Peacock — which had a similar launch model of a handful of advertisers making upfront commitments — there was no additional linear or digital inventory to reallocate ad dollars were Quibi to underperform. Plus, while Peacock is similarly asking advertisers to pay on a monthly basis, the deal is structured to scale up as the subscriber base grows — Quibi was asking for an even amount for the duration of the deal. The Wall Street Journal reported in May, just a month after Quibi's launch, that some advertisers were seeking to restructure their deals owing to its disappointing viewing figures.
There was the potential that the gamble could pay off. For P&G, with its annual ad budget of more than $7 billion and dozens and dozens of different brands to advertise on rotation, $15 million might have seemed like a reasonable sum to lock out the likes of Unilever from a platform that could be the next big thing.
A Procter & Gamble spokesman said the company didn't have a comment that it would be issuing at this time. Quibi did not respond to a request for comment in time for publication.
"Here comes this guy with an incredible track record, he's got a bunch of VC money behind him to get the thing off the ground — you don't get to be a big Hollywood producer without being able to spin the story and get people excited about your vision," said Jim Nail, principal analyst at Forrester Research.
"That's exactly what the TV upfronts are about: They trot out the big stars, show clips from upcoming shows to get you excited, [present] market research about which consumers will like the shows and you make a bet," Nail added.
Still, as the old saying goes, hindsight is a wonderful thing, but foresight is better.
With the rise of ad-free subscription streaming services and the increasing fragmentation of traditional TV audiences, advertisers are "clawing for anything that makes it viable" for the ad-supported TV and video model to continue, said Dean Crutchfield, CEO of marketing and growth consulting firm Crutchfield + Partners.
Ultimately, advertisers who took the plunge on Quibi fell victim to a bad case of "marketing myopia", Crutchfield said.
"They were looking from the inside out and not the outside in — that was a major calamity for them," added Crutchfield. "They made too many assumptions … they believed [Quibi] had permission to be in the market, where, actually, they didn't have permission from users."
https://digiday.com/?p=382184