'Two very, very different companies': Why CNN's Great Big Story failed to survive
November 2, 2020 • 21 min read
•
•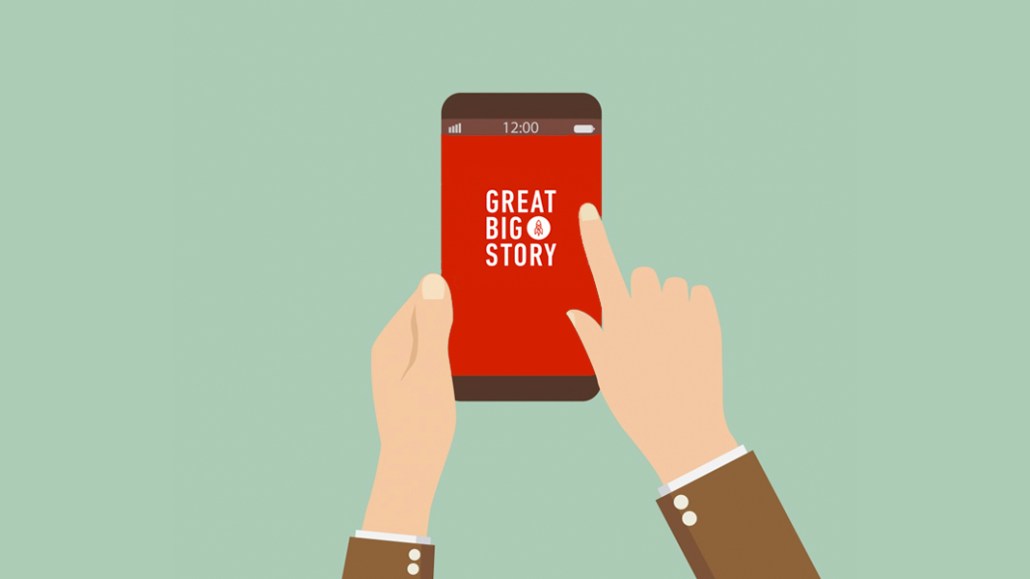 On the morning of Sept. 22, employees at Great Big Story received some good news. The digital video publisher's biggest advertiser, Hyundai-owned Genesis, had signed a new sponsorship deal worth more than $1 million, they were told during their regular 9:30 a.m. morning meeting.
The announcement was especially encouraging because many employees had believed the automative brand would not be renewing its deal and the lost revenue would put Great Big Story in an even more precarious financial situation than they feared the CNN-owned company may already be in.
The feelings of relief, however, were short-lived.
At 6:45 p.m. that evening, Great Big Story employees received an email from CNN vp of digital productions Courtney Coupe, a founding member of Great Big Story who oversaw the media company. The email notified the employees that an all-hands meeting would be scheduled for the following morning at 9:30 a.m.
Despite being set for the usual meeting time, the invite featured a few irregularities. For starters, all-hands meetings scheduled with short notice are notorious within the media industry as a sign that bad news is imminent and layoffs are likely. But this meeting was also set to be attended by Coupe, who had not attended Great Big Story's morning meetings for some time, and CNN evp and chief digital officer Andrew Morse, another founding member of Great Big Story, who never attended the morning meeting, according to multiple former employees. And the meeting was scheduled to take place in Coupe's virtual meeting room, which was not the usual location.
"Immediately everyone was texting everyone, and we all went to bed that night knowing we were going to get let go that next day," said one of 11 former Great Big Story employees that Digiday spoke to for this article.
For many Great Big Story employees, the announcement on Sept. 23 that CNN was shutting down the company was a shock. Working at Great Big Story had been a dream job. Editorial employees were able to produce Emmy and Webby Award-winning short-form documentaries about subjects like an Oakland center for disabled artists and an organization working to combat plastic pollution and poverty simultaneously. And employees on the business side were able to support content that they enjoyed watching themselves and were proud to show to sponsors and their own family members. It's unclear how many people worked at Great Big Story at its peak, but a website built to showcase Great Big Story employees who lost their jobs lists 45 employees.
"A way that Great Big Story was explained to me in the early days was this is the place where you get to make that story that you always wanted to make, but your boss said you couldn't. And that was true," said a former employee.
For other employees, however, the end of Great Big Story was inevitable.
With the backing of CNN and the resources of WarnerMedia's sales organization, Great Big Story would appear to have been born with a silver spoon in its mouth and insulated from the financial struggles any fledgling media company would usually face. Instead, its business was burdened by bureaucracy. Great Big Story lost money and lost leaders and — as a startup within a major news organization that's part of a massive media conglomerate owned by a debt-ridden telecom giant — ultimately lost the support that some employees said was lacking all along and especially at the end of its run.
As one former employee said, "Great Big Story lived how it died: with very little thought or planning. The product was good. The people were talented. There was no planning. There was no leadership. That's why Great Big Story died."
"We're incredibly proud of Great Big Story. Its unique voice, creative producers, award-winning content and passionate audience are proof of its success. Like any startup, it faced organizational obstacles and business challenges over the course of its first few years. But no amount of planning nor prediction could've prepared us for the economic impacts of a global pandemic," said a CNN spokesperson in an emailed statement. The company did not respond to specific details contained in this story shared ahead of publication and did not make Coupe or Morse available for interviews.
The pandemic had certainly taken a toll on Great Big Story. As of September 2020, Great Big Story had only reached 25% of its sales goal for the year, according to some former employees. However, its business struggles predated the pandemic. In its five-year history, Great Big Story had never turned an annual profit. As one former employee said, "The demise of the company started before corona."
The startup and the mothership
CNN launched Great Big Story in October 2015. At the time, digital media darlings like BuzzFeed and Mic were building seemingly successful businesses by producing short-form videos to distribute on platforms like Facebook and YouTube and selling branded content deals to advertisers. Great Big Story was to be CNN's answer to this new wave of digitally native media companies, but with the advantage of its parent company and a twist in its approach by concentrating on video quality instead of quantity.
"This was taking the resources of CNN and Time Warner [renamed WarnerMedia after it was acquired by AT&T in June 2018] as a whole and applying that to a startup that could then go in the opposite direction. Our pitch [to potential advertisers] was three videos a day while others were doing 2,000 a week," said a former employee.
However, CNN not only sought to distance Great Big Story from other social video publishers, but also from itself. The company seemed wary of appearing to be the news industry's embodiment of the "How do you do, fellow kids?" meme.
"An analogy Andrew Morse always used to say was 'we don't want to be a grandpa in a speedo.' I think that's why they kept it so separate right away, like oil and water," said a former WarnerMedia employee.
This distancing manifested physically with Great Big Story taking up two floors in an office near New York City's Union Square while CNN remained uptown at the Time Warner Center. Great Big Story employees largely enjoyed the detachment and developed their own company culture. The CNN employees who would trek downtown to Great Big Story's offices were referred to as "suits" and the Time Warner Center was called "the mothership."
That distance from CNN and the rest of WarnerMedia, however, "was a double-edged sword," said a former employee. "The downside being we weren't tapped into the larger presence with the larger company, but at the same time we liked the autonomy, feeling like we were the cool creative clubhouse separate from the mothership,"
Over the years, however, the disconnect between Great Big Story and CNN as well as the broader WarnerMedia would fester. "People realized CNN and Great Big Story are two very, very different companies. Nobody knew how CNN and Great Big Story worked together because there was no natural way for that to happen," said a former employee.
Selling in a silo
Great Big Story survived as long as it did by being bankrolled by CNN, which in 2017 said it had committed to invest $70 million in the company. However, when it came to revenue, at least initially Great Big Story was largely on its own.
Great Big Story had a dedicated sales team within WarnerMedia's ad sales organization — which was and remains separate from CNN — and could not count on CNN's dedicated sellers to include Great Big Story in packages alongside CNN's linear TV or digital ad inventory pitched to big-budget advertisers.
"I was assuming maybe there would be baseline revenue from the sales apparatus that existed [within WarnerMedia's ad sales organization] as opposed to building from ground zero, but that never materialized," said a former employee.
CNN ad sales employees within WarnerMedia's ad sales organization were able to include Great Big Story in their pitches. However, there was little incentive for them to do so. Amid a viewership boom ahead of the 2016 U.S. presidential election, CNN's TV ad sellers were content to pitch the network's linear inventory.
Meanwhile, CNN's digital ad sellers could only sell Great Big Story branded content opportunities through deals involving Courageous, CNN's branded content studio that effectively white-labeled its service by producing branded videos under the Great Big Story name. CNN's international sales team sold Great Big Story, but were less stringent about the lines between editorial and sponsor and were willing to sell at prices below Great Big Story's usual rates, per former employees.
By 2017, WarnerMedia sellers were told the number of times they included Great Big Story in their proposals would count toward their strategic bonuses. However, it did not matter whether the pitches actually resulted in a deal involving Great Big Story. When CNN's ad sellers did include Great Big Story in a package that included CNN's linear or digital inventory, if an advertiser want to adjust the deal to load up on more CNN impressions, the Great Big Story component would often be what was eliminated to free up those funds.
A territorial sales organization is not unique to WarnerMedia. Such infighting is common inside major media companies, especially legacy outfits attempting to shift to digital. But adding to the struggle of Great Big Story's sales team to gain traction inside its parent organization was a lack of leadership, said former Great Big Story and WarnerMedia employees.
"They needed a cornerstone executive who's respected and known at Turner with the chops to run this thing from the get-go to go up to Time Warner Center and say, 'Listen you fucks, this is real, and if this thing works, it's going to help everybody.' Everybody heard that story, but from the wrong people," said a former WarnerMedia employee.
Initially, that narrative came from Great Big Story's founding sales leader David Spiegel. While well-liked among Great Big Story sellers, he rubbed WarnerMedia sellers the wrong way.
"He was a 'rock the boat' guy. Spiegel was good about challenging conventions and opinions. He was smart guy who cared a lot about the product," said one former Great Big Story employee. Spiegel's willingness to openly disagree with WarnerMedia executives likely contributed to the company letting him go in June 2017. "It's very easy to step on toes at Turner and certainly easy to step on toes when you're GBS at Turner," said a former WarnerMedia employee.
After Spiegel's departure, Great Big Story experienced a sales leadership vacuum until Christine Cook was tapped to be its svp of global sales and brand strategy in December 2017. Like Spiegel, Cook was seen by employees as having a passion for Great Big Story, but also the ability to successfully navigate WarnerMedia's inner-workings. They were right — unfortunately for them. Cook's interpersonal acumen led to her promotion to svp and chief revenue officer of CNN Digital in March 2018. "Christine was supposed to be the savior of the business," said a former employee.
Andrew Reedman eventually took over as Great Big Story's head of sales, but all the turnover had put its sellers on edge. "It seeded mistrust," said a former employee.
In 2019, the sales leadership issue effectively went away. That year WarnerMedia merged CNN's and Great Big Story's sales teams. However, the reorganization hurt Great Big Story's sales, according to former employees. "They took the five designated GBS sellers and absorbed them into the CNN sales team, at which point sales for GBS dropped because [the CNN sellers were] poorly educated on what GBS is," said a former Great Big Story employee.
Branded content confusion
On the surface, Great Big Story's sales pitch appeared simple from the start. But it created all kinds of complications and confusion that compounded over time.
In 2015, Great Big Story homed in on advertisers' growing desire to attach their brands to the videos people were increasingly watching on YouTube and Facebook. The company's initial sales package to advertisers was an eight-video deal that cost in the six figures and included six sponsored editorial videos and two branded videos. The pitch worked and brands like Hewlett Packard Enterprise signed on early.
And as Great Big Story's editorial team pushed out high-quality "micro-documentaries," its sales team had more evidence for the level of quality content potential sponsors could expect to receive and was able to attract advertisers like Coors Light and Mass Mutual. Additionally, its sales pitch was able to evolve into two primary packages for advertisers: branded content and sponsored editorial videos.
Branded content campaigns were Great Big Story's most lucrative product. They typically cost advertisers $150,000 to $350,000, depending on the necessary volume of production as well as the prominence of a brand's product placement. CNN's in-house branded content studio Courageous, not Great Big Story employees, produced the videos for a brand as a traditional creative agency would, but the videos would be labeled as Great Big Story content presented by the corresponding advertiser ("A Great Big Story by [brand name]").
The white-labeling of Courageous' services as Great Big Story content created confusion among advertisers. "Courageous was really the backbone of what made Great Big Story possible. People in the marketplace would say, 'What are you guys if not Courageous?'" said a former Great Big Story employee.
"When people thought they were buying Great Big Story, they were really buying Courageous," said another former employee.
There was an opportunity to buy Great Big Story, though: Advertisers could pay a flat fee of $50,000 to sponsor its editorial videos. For these videos, a brand would provide a brief for the type of content it was interested in — a country's tourism board may want to highlight its local cuisine, for example — and Great Big Story's editorial employees would pitch a project based on that brief, such as a profile of a local chef or restaurant.
Once a project was approved, Great Big Story's editorial employees would produce it as they would a non-sponsored video. The brand would be allowed to have its legal team review the finished product for any potential conflicts, but would not be able to direct the video's development as it would a branded content campaign — at least that was how it was supposed to work.
'Not strictly editorial'
In practice, brands paying to sponsor Great Big Story's editorial videos were often given more control over the content than they were supposed to receive, such as being able to direct the narrative of a video. These instances — "branded content-lite," as one former employee described them — undermined Great Big Story's business because advertisers were effectively able to get branded content deals at sponsorship rates. They would also seem to undermine Great Big Story's editorial independence, though there was generally a lack of clarity around editorial employees' freedom.
"There were very sketchy lines about what is sponsored editorial. There was lots of pressure constantly on the international sales side to break our rules about what [was] sponsored editorial," said a former employee. Asked what those rules were, this employee said they didn't believe any rules were ever written down, and other employees said that they were unsure how much of a say sponsors were allowed to have in these videos and how much Great Big Story editorial employees were allowed to push back.
"There were certainly campaigns where the company wanted to have much more input than they should have been allowed, and we probably should have passed the sponsorship on to Courageous or not taken it all," said a former employee.
Great Big Story editorial employees did push back in some cases. During town hall meetings, they questioned CNN executives, including Morse, about why Great Big Story was signing deals with oil companies like BP and Shell that seemed to contradict the publication's environmental conservation coverage.
After CNN's international sales team sold a sponsorship editorial video deal to Visit Dubai, Great Big Story employees asked that the deal be canceled because of United Arab Emirates laws discriminating against LGBTQ+ individuals. However, the employees were told they had no say in the matter. The sponsorship eventually became a branded content deal, with videos produced by Courageous's CNN International equivalent but published to Great Big Story's site and social channels.
Editorial employees also bristled in 2019 after sponsors began to be retroactively added to previously published, non-sponsored editorial videos. "It just didn't feel right because normally you would want to make it very clear to the subject [of the video] that this is a sponsored video, not strictly editorial," said a former employee.
Problematic as the retroactive sponsorships were editorially, the absence of sponsors for the majority of Great Big Story's videos was problematic financially.
'The business model didn't evolve'
Over the course of its five-year history, most of the videos Great Big Story produced did not carry a sponsor, and those videos were not cheap to produce. One former employee estimated that 80% to 90% of its videos were not sponsored, and multiple former employees said, on average, a video cost $1,000 to $5,000 to produce because of travel costs, equipment rentals and freelance fees. While those costs added up, but the revenue did not.
For its non-sponsored editorial videos, Great Big Story relied on revenue from YouTube pre-roll and display advertising and for its first two years, it relied on YouTube to generate that revenue. When Great Big Story did begin to directly sell its YouTube inventory, it only offered it as a premium add-on to bigger deals, and the inventory did not become a standard part of media plans until the first quarter of 2020. It's unclear how much money Great Big Story generated from these ads, but one former employee speculated that it covered "one person's salary per year."
Eventually, Great Big Story took steps in an apparent effort to rein in costs and increase revenue. In addition to retroactively adding sponsorships to editorial videos, it began to cut back on its video volume by phasing out what one employee called "filler content." This included series like "On the Brink," in which producers went to zoos to capture minute-long videos of endangered animals, as well as "Uncharted," for which freelancers around the world were hired to shoot drone footage and other videos of remote locales over which voice-over narration would be added.
In 2016, the company was producing 12 to 15 videos per week, but by 2019, the output was reduced to less than 10 videos per week, per former employees. Data from Tubular Labs seems to back that up. In 2018, Great Big Story uploaded, on average, 85 videos per month to YouTube, but in 2019, it averaged 53 per month, according to the video analytics firm.
"We were putting out fewer daily videos, but the quality was probably higher," said a former employee. That higher quality appears to have coincided with higher viewership. In 2019, Great Big Story's YouTube videos averaged 52.9 million monthly views in the U.S., a 25% increase from the previous year's monthly average, according to data from Tubular Labs.
However, the viewership boost did not help Great Big Story to break even in 2019. Ultimately, the company's attempts to fortify its business were too little too late. Great Big Story had dipped into long-form programming — selling documentary series like "That's Amazing" to The Weather Channel and "High Score" to Netflix — and debuted its first podcast in 2020. But, by the time of Great Big Story's shutdown in September 2020, the majority of Great Big Story's revenue came from branded videos and sponsored editorial videos.
"The business model didn't evolve at all," said a former employee.
Red flags before the white flag
For some former Great Big Story employees, the first major red flag was last year's leadership shakeup when CNN svp of global video Chris Berend — another founding member whom employees, at that time, considered to be the publication's leader — left the company to join NBC News in June 2019. The departure led to Coupe's ascension from her role as head of Great Big Story to a position at CNN overseeing all of its digital productions, including Great Big Story.
"That's when the real leadership vacuum happened," said a former employee.
Initially, Coupe continued to be involved in the editorial process of Great Big Story projects, including providing notes on videos. But over time, former employees said her involvement lessened — as did her presence at Great Big Story's Union Square offices downtown — spending more time at CNN's office uptown at the Time Warner Center. Coupe did not respond to a message sent via LinkedIn.
As a small company within the massive conglomerate that is WarnerMedia, many Great Big Story employees believed they needed an advocate within the larger organization. Berend had served that role, but with Coupe seen by employees as concentrating on the CNN side of her role, they felt they had lost their support.
"We knew the company wasn't going to last without someone championing us. We basically knew that this [shutdown] was going to happen, honestly, like a year ago," said a former employee.
"At Turner you knew what wasn't going to do well when execs started moving away from it. That's how it was there. If you were attached to something good, you would benefit. If it was stinky, you walked away from it. Great Big Story became that," said a former WarnerMedia employee.
Some Great Big Story employees caught that whiff of trouble later in 2019 as WarnerMedia began to move employees from Time Warner Center to its new home at Hudson Yards. Great Big Story employees were told they would eventually be joining the rest of the conglomerate, but were given various excuses as to why their move was delayed, from their floor not being ready to another WarnerMedia division needing to use the space planned for Great Big Story while that division's floor was being finished.
While some employees were reticent to move into the mothership, others felt like it was "time to grow up a little bit and lean in to CNN a little bit more," said one employee. This employee added, "By the end, a fair amount of employees were excited to end up there. You could probably use that as a symbol for people wanting to know what the future holds and then it being stagnated."
During a virtual town hall in July 2020, Great Big Story employees asked Morse for a status update on their move to Hudson Yards. "He said, 'We haven't figured that out yet, but we'll definitely let you now,'" recalled one former employee. Morse did not respond to a message sent via LinkedIn.
But in that meeting, employees weren't only looking for clarity regarding Great Big Story's office location. They also wanted insight into the state of its business.
As with every other company, Great Big Story had been affected by the coronavirus crisis and the outlet adapted as best as it could. After shelter-at-home orders restricted Great Big Story's ability to produce new videos, employees shifted to producing videos remotely, using archival footage, interviewing subjects through Zoom and hiring freelancers in countries that did not have production restrictions. "It was definitely a challenge, but we pulled it off pretty well with the constraints we had. We produced less content, but the quality was really great," said a former employee.
Proud as employees were of how the group adapted to the pandemic, they understood the precarious position Great Big Story's business was likely in. However, many had no idea how hard the company had been hit by the weakened ad market. While CNN had a weekly meeting with Great Big Story's editorial leadership team where they received an update on the company's sales and forecast, that information did not trickle down to most of nearly 50 employees that worked at Great Big Story at the time it was shut down.
So, Great Big Story employees turned to Morse for insight into the company's financial health during the July town hall. According to former employees, Morse said that Great Big Story was doing fine and that employees had no reason to be fearful.
The staff would not hear from Morse again in an all-hands setting until three months later when he told them that CNN was shutting down Great Big Story because of the pandemic's toll on its revenue.
During a company town hall on Oct. 21, WarnerMedia news and sports chairman and CNN president Jeff Zucker said that he decided to shut down Great Big Story because "we did not see a path to grow it financially," according to a video recording viewed by Digiday.
"At this very difficult time economically with business decisions," Zucker continued, "I felt it was important to prioritize the core CNN, and that's how we made the decision."
https://digiday.com/?p=382228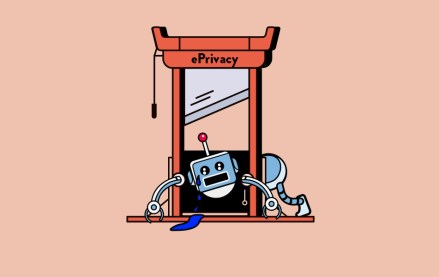 September 29, 2023 • 5 min read
•
•
Publishers are unsure if blocking AI web crawlers is enough to protect their content from being scraped and used to feed AI tools and systems.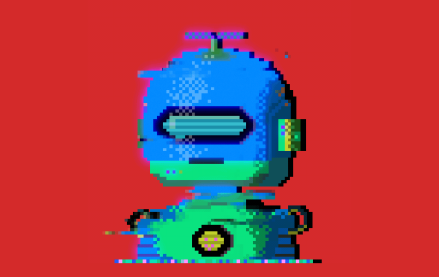 September 29, 2023 • 6 min read
•
•
New features include a new chatbot called MetaAI, Bing search integration, new AI image tools, and dozens of celebrity characters.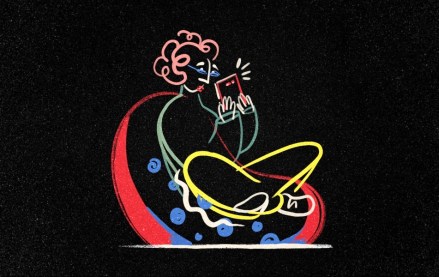 September 28, 2023 • 3 min read
•
•
The Financial Times has launched another lower-priced, subscription-based mobile app product a year after the debut of FT Edit to reach international readers.