Cheat Sheet: Shoppable video and cookieless targeting steal the show on the second day of NewFronts
May 5, 2021 • 9 min read
•
•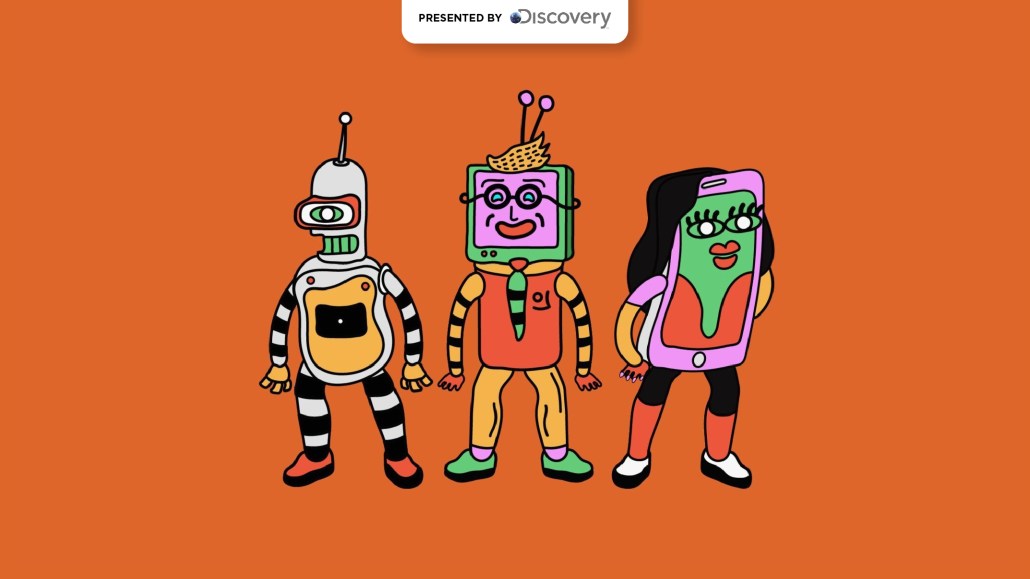 Ivy Liu
After connected TV platform owners and ad-supported streamers dominated the opening day of the Interactive Advertising Bureau's four-day NewFronts, digital video platforms, publishers and programmers took the virtual stage on May 4.
Shoppable video was a common theme across the day's presentations. Companies including Condé Nast, Verizon Media (soon to be called Yahoo) pitched their attempts to make it easier for audiences to buy products seen on screen without interrupting the viewing experience. And there was more talk of cookieless ad targeting options than may be expected from an event that's typically a showcase for media companies' video programming. Although, in keeping with NewFronts tradition, companies made sure their presentations were stocked with celebrities.
The key details:
The next frontier for digital video advertising appears to be shoppable content, with a few companies either touting new capabilities or upcoming opportunities in this space.
Media companies increasingly drew attention to the contextual and identity targeting ad solutions, in light of the imminent death of the third-party cookie.
Presentations featuring pop singers like Miley Cyrus and Billie Eilish — during YouTube's and Vevo's presentations, respectively — as well as actors like Morgan Freeman and influencers like Cassey Ho made it clear that media companies believe star power can draw advertisers' interest in aligning with digital video content.
YouTube
YouTube's 10th annual Brandcast was a star-studded event, pointing to the influence and culture that lives on the video-hosting platform. Stars ranged from the Brandcast host Hasan Minhaj to a concert by Miley Cyrus to YouTube creators with millions of followers, like Kurt Hugo Schneider and Cassey Ho, who all moved around a sound stage with different sets being built and broken down around them. The presentation put a focus on elevating YouTube creators and their diverse voices and passions via the content they create for the platform. The Brandcast aired different segments based on attendees' pre-selected interests and business goals.
YouTube CEO Susan Wojcicki pinpointed areas of focus for the company this year: investing in the "living room experience" (120 million people streamed YouTube or YouTube TV on big screens in December 2020) and production innovation (with a call-out to short-form video feature Shorts — YouTube's response to Instagram's Reels and TikTok — expanding in the U.S. and rolling out globally this year).
Combining the two areas, YouTube plans to roll out more interactive ad products on CTV, according to Allan Thygesen, president of Americas at Google. The first among them will be Brand Extensions, which will let people click on a CTV ad in order to send a corresponding link to the brand's site or app to a person's phone or other device. The ad format will roll out globally by the end of this year.
YouTube also introduced a new option within its YouTube Select program, in which the platform curates a selection of creators' and publishers' channels for upfront advertisers. This year, advertisers in the U.S. will be able to buy seasonal sponsorships focused specifically on what's prominent in culture during that time, like Black History Month, Pride Month or Mother's Day.
And, of course, the platform promoted a new slate of original shows. Upcoming YouTube Originals include: a six-part unscripted series following actor Will Smith on his fitness journey, a new intimate documentary series with Alicia Keys premiering this summer, a docu-series that explores issues around racial inequity through the lens of hip-hop jewelry called "Ice Cold" and a special around Asian and Pacific Islander culture, bringing together celebrities, chefs, activists and creators.
Condé Nast
Condé Nast global CRO and president of U.S. revenue Pamela Drucker Mann touted the magazine publisher reaching 65 million viewers each month this year. But the publisher is not only pitching its audience reach but also a new ability to push product.
Through Condé Nast Shoppable, people watching the publishers' videos will be able to click on featured products, such as those worn by celebrities, models and influencers and directly purchase them. "It's not just an ad-on or a QR code," Drucker Mann said. This feature will be integrated into shoppable series like Vogue's "7 Days 7 Looks" and "Beauty Secrets" and GQ's "Grooming Gods."
Speaking of shows, Condé Nast is bringing back 75 series and 50 new pilots across 17 of its titles. That includes a relaunch of Vanity Fair's video channel and a documentary series based on the title's recent expose on Hillsong church. Vanity Fair will also expand into audio with the launch of "Dynasty," a podcast on powerful families, starting with the house of Windsor. Architectural Digest will have three new series, with a focus on sustainability, with hosts like Maison Trouvaille founder Erick Garcia and Bon Appetit test kitchen star Brad Leone. Vogue will dive deeper into wellness content, starting with a show with Kendall Jenner and YouTube Health to explore mental health "through the lens of fashion," according to Agnes Chu, president of Condé Nast Entertainment.
The company also announced the launch of a new GQ linear channel coming later this year; it's unclear whether the channel will be distributed on traditional TV or free, ad-supported streaming TV services. GQ's dedicated sports outlet, GQ Sports, experienced triple digit audience growth in 2020 with over 21 million views on YouTube, according to Condé Nast, and the company is already highlighting its plans for next year's Super Bowl, which will include a live episode of GQ's video interview series "Epic Conversations."
Condé Nast is continuing to turn some of its coverage into film and TV licensing opportunities, such as "Escape from Spiderhead," a sci-fi thriller film for Netflix adapted from George Saunders' short story, which originally appeared in The New Yorker. "Last Chance U: Basketball" is another one going to Netflix. It'll be a spinoff docu-series of the Emmy Award-winning college football series based on a 2014 GQ article.
The Met Gala is returning this fall, with new live programming, after last year's event was cancelled due to the pandemic. Part one, "In America: A Lexicon of Fashion," will open in September, and part two, "In America: An Anthology on Fashion" will open in May 2022. The Vanity Fair Oscar party will return in 2022, with more custom video content and series.
A+E Networks
NewFronts newcomer A+E Networks has launched a portfolio of free, ad-supported 24/7 streaming channels since late 2019, providing new opportunities for revenue and audience growth for the network.
Ethan Heftman, svp of advanced advertising and digital sales at A+E Networks, said the goal for the company is to distribute its content "wherever consumers want to access it." He added: "We can't control which platforms people use so [we are] going to get content and brands anywhere and everywhere they're consuming media."
That was the big message for the company during its first NewFronts presentation: "TV everywhere," the approach adopted by A+E Networks that makes its content available on its owned-and-operated sites and apps, traditional and streaming pay-TV services and ad-supported streaming services. Outside of its streaming networks, A+E executives also discussed audio and social audience growth and opportunities for advertisers, as part of that "TV everywhere" concept.
As for upcoming programming across A&E, Lifetime and the History Channel, actor Morgan Freeman appeared in the presentation and plugged his upcoming series with History, called "Great Escapes," which will explore some of the "most daring prison breaks." "Lincoln" is a documentary series coming soon that will also span experiential and digital content on the former U.S. president. Paul Cabana, evp and head of multiplatform programming at A+E Networks, said the company will expand its daily content, with shows like "This Day in History," flash briefings on smart speakers and short-form content on air or online.
Stacie Danzis, vp of digital media sales at the company, touted 137 million downloads of A+E Networks' apps. The company draws in 9 billion video views across all digital and social platforms annually, she said, and CTV makes up 60% of its big screen viewers, while video-on-demand makes up 26% of its viewership. Danzis also noted recent efforts by the company to employ female filmmakers, placing women from all backgrounds in front of and behind the camera.
Tegna
Also a newcomer to the NewFronts, local broadcaster Tegna said it published more than 700,000 pieces of digital content and delivered 24 billion impressions for advertisers in 2020, via its 64 local media properties across the country. Digital consumption reached nearly 70 million unduplicated average monthly visitors to Tegna digital platforms consuming 7.8 billion minutes of video.
Tegna announced the expansion of its attribution solution to measure performance of linear TV and streaming campaigns. The company will provide industry-specific performance data for the automotive and tourism industries. Advertisers in these categories will have access to sales data and metrics for campaigns placed with Tegna and Premion, a CTV ad solution for regional and local advertisers. TEGNA Attribution is partnering with IHS Markit to launch the auto ad solution in early summer 2021, and with Arrivalist to use its geo-location intelligence data to provide location attribution solutions for vacation and tourism advertisers.
Verizon Media
Hot off the news of its sale to private equity firm Apollo Global Management and rebrand to "Yahoo," Verizon Media brought in its CEO Guru Gowrappan (who will continue to serve as CEO of the new company) to address the new situation (wearing a jacket emblazoned with the Yahoo logo, still with the exclamation mark that will soon be dropped as part of the rebrand). "To continue our success, we're taking the best of Verizon and carrying the learnings… into a new company which will be known as Yahoo," he said.
Verizon Media was another company to bring up the opportunity in shoppable video which Marinn Jackson, vp, head of premium sales & strategy at Verizon Media, said grew 40% in the last year. She also discussed the future of immersive content, branded content, AR ads and other experiences beyond the more commonplace flat world of digital.
Verizon Media went through its content offerings under its Yahoo news, finance, sports and fantasy sports verticals, and Jared Quay Campbell, Yahoo Sports host, sat down with NFL quarterback Russell Wilson. Yahoo reporter and host Brittany Jones-Cooper outlined the array of ad products available to advertisers who work with Verizon Media, available via its demand-side platform. Two solutions were called out in particular, in preparation for the upcoming cookie-less future: ConnectID, which is built on first-party identity data to target up to a half billion users across mobile, CTV or digital out-of-home, according to Jones-Cooper, as well as its contextual targeting product, Next-Gen Solutions.
Myles Udland, Yahoo Finance anchor, also brought up Verizon Media's partnership with Cooler Screens, which replaces the glass doors on coolers with digital screens that can show ads. It will span 2,000 screens, reaching 55 million customers by August, according to Udland.
CTV stats
Reports by the IAB and Tremor Video shared during Tuesday's NewFronts sought to play up the opportunities for advertisers in digital video and specifically connected TV. The IAB's "Video Ad Spend 2020 and Outlook for 2021" report said digital video advertising is expected to represent more than half (56%) of total video spend projected in 2021 and that CTV saw its highest gains to date in ad spend in 2020 — 22% growth year-over-year.
According to the IAB report:
Nearly three quarters (73%) of CTV buyers report shifting budget from broadcast and cable to CTV in 2021.
Advertisers, on average, spent $20 million on CTV in 2020, and more than a third (35%) of buyers expect to increase CTV video ad spending in 2021.
Nearly half (46%) of advertisers cited targeting as a key benefit of CTV.
According to the Tremor Video report:
35% have tried a new CTV streaming platform since the pandemic
62% watched more TV on-demand since the pandemic
https://digiday.com/?p=413295
This week's Future of TV Briefing looks at how this year's upfront and recent announcements from AMC Networks and Paramount indicate the progression of programmatic in the TV and streaming ad market.
This week's Future of TV Briefing looks at how major streaming service owners' subscription business fared in the third quarter of 2023.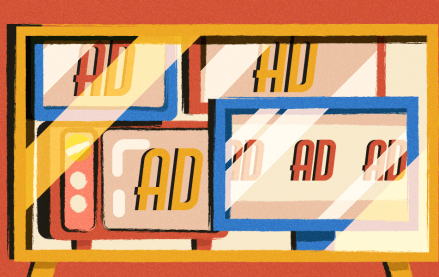 This week's Future of TV Briefing looks at what TV and streaming companies' latest quarterly earnings reports indicate about the state of the TV advertising market.