For Axios, Apple News beats Google AMP and Facebook Instant Articles
June 27, 2017 • 3 min read
•
•
For politics and business publisher Axios, Apple beats Google and Facebook when it comes to platforms for a simple reason: It's easier to monetize.
Axios isn't interested in standard display, so Apple News is the first platform to which it publishes directly because Apple allowed it to launch a native ad unit that works similarly to the kinds of custom ads Axios has on its site. Apple News is the only platform Axios is using for distribution; the publisher is forgoing Facebook Instant Articles and Google AMP.
As seen in the video below, users can now continuously scroll through Axios articles on Apple News, and sponsored posts are inserted after every third editorial article, just like they are on the publisher's website. At a time when premium publishers like the Guardian and The New York Times have pulled out of Facebook Instant Articles due to its inability to help them monetize content, Apple is showing it is open to creating custom units to appease publishers. Apple did not reply to interview requests.
https://www.youtube.com/watch?v=f2I5GpQzXxM
"Every publisher that runs on platforms has to adapt their style to the platform," said Roy Schwartz, president and co-founder of Axios. "But here, Apple News is accommodating our style, and that is pretty unheard of for a platform."
With Apple News, Apple is in the unlikely position of being a trailing player, as most publishers are squarely focused on Facebook and Google as their main platform priorities. That's made Apple more amenable to needs of publishers to actually make money off content — not just promising them solutions down the line.
"The future of being a platform," Schwartz said, "is giving publishers a way of replicating their unique experience on the platform."
Axios launched its website in January and started pushing content through Apple News in February. Depending on the day, Axios publishes about 25 to 50 percent of its content on Apple News. Schwartz declined to share how much traffic Axios gets from Apple News. Axios had about 4 million unique visitors to its website in May, and about 90 percent of this traffic came from mobile, according to comScore.
Prior to today, Axios didn't monetize its content on Apple News because the platform only allowed banner ads, and Axios didn't want to use banner ads on Apple News since it doesn't use banner ads on its website. Although Axios wasn't monetizing its Apple News content for about five months, it came onto the platform because it knew Apple, unlike other platforms, would work with it to develop native ads that would mimic the ads on Axios's own website, Schwartz said.
Axios hasn't adopted AMP or IA because, unlike on Apple News, Axios is unable to recreate its scrolling experience on those platforms while monetizing the content with sponsored posts in between editorial articles, Schwartz said. Facebook and Google declined interview requests.
Axios sells the native ads directly as daily or weekly sponsorships, and Axios keeps all the revenue from the ads. Eventually, Axios may allow Apple to sell the inventory itself on a CPM basis and split the revenue, Schwartz said. Koch Industries is the only advertiser using the units this week, but two other brands, which Schwartz declined to name, will use the units within the next month.
https://digiday.com/?p=243222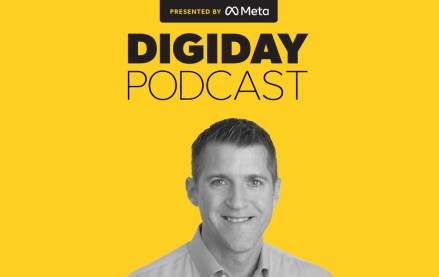 November 28, 2023 • 4 min read
Google's vp of global ads is confident that cookies will be gone from Chrome by the end of next year, despite all the challenges currently facing the ad market.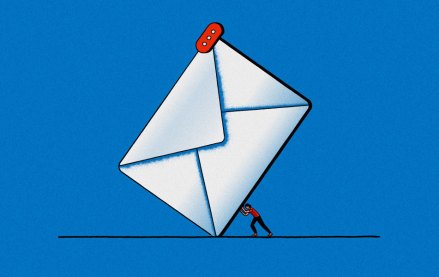 November 28, 2023 • 6 min read
Some email newsletter platforms' click-through rates are actually click-to-open rates, which are measured against the number of emails opened rather than the emails sent. But buyers seem to prefer it that way.
November 24, 2023 • 5 min read
Publishers' events businesses picked up pretty significantly during the back half of this year — and they will focus on sustaining that lift into 2024, according to Digiday+ Research.