'Without the luxury of time': The Wall Street Journal rolls out new products for the fast-tempo ad market
September 15, 2020 • 5 min read
•
•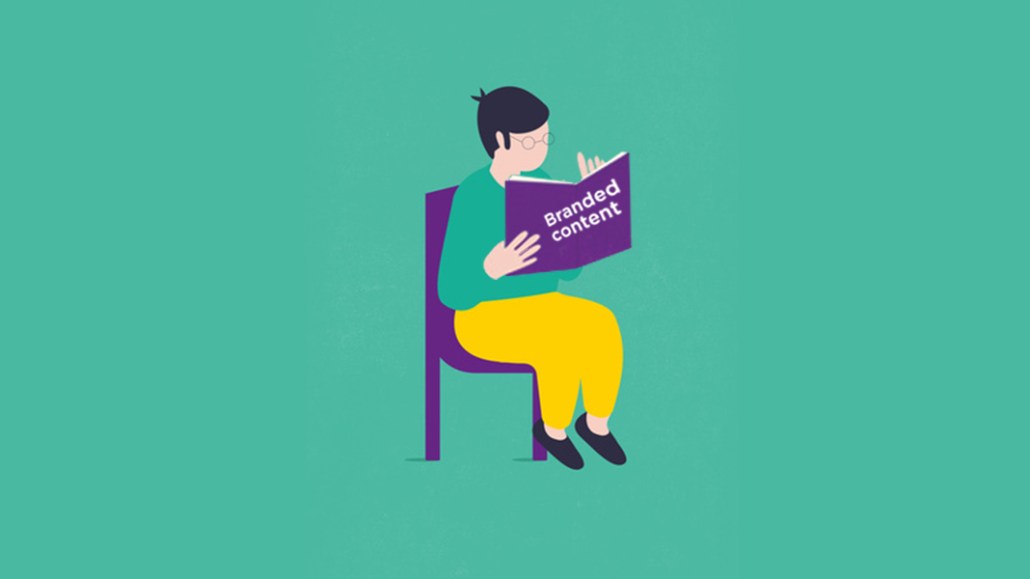 The Wall Street Journal is helping marketers manage the rapid pace of change by building products that help get branded content campaigns out at a brisk pace.
Over the last six months, publishers and advertisers have sped up how they work and what they produce to remain culturally relevant, during such precarious times — and take advantage of whatever slim budgets there are.
Before coronavirus, the standard time frame from agreement to campaign launch for a custom content campaign through Wall Street Journal's content studio, The Trust, was about eight weeks. That's now halved to four, said chief revenue officer Josh Stinchcomb. At the same time, for custom content, the number of in-bound proposals has increased, the number of deals closed has gone up by 17% and the renewal rate has lifted by 38% percentage points, Stinchcomb told Digiday last month.
"There is a philosophical point of view to partnerships that we're taking right now which is, we recognize that this is challenging," said Stinchcomb. "We recognize people need to move quickly in the world of change around them. And so, if we want to be a non-discretionary, necessary partner, we have to provide utility and we have to be willing to pivot and we have to think long term."
Within the last month, The WSJ has introduced a suite of tools to help marketers whip up campaigns quicker while logistics like travel and pricey video shoots are not possible.
The first is a set of four content templates called Signature Series designed to convey complex information quickly. The most popular template, The Briefing, is a mix of video and photography footage with on-screen text and accompanying music. WSJ sold its first one to client Ecolab who is using the template to promote its Ecolab Science Certified program, a seal that shows food services and hospitality venues are committed to the deep cleaning and disinfecting practices. Another template, Sound Bytes, is a voiceover on static or rotating imagery. It's also offering clients data visualization through its Smart Charts template and voiceover-accompanied animated illustrations through its B-School template.
The publisher said it's too early to share how many templates have sold, but they've been out on dozens of proposals. Previously, the solution would have been bespoke from the origin, the publisher said, although it wouldn't say how much it's charging for the templates.
"Our advice throughout the crisis has been to communicate and edify during a time of unparalleled uncertainty," said Phillipa Leighton-Jones, editor-at-large, at WSJ's content studio, The Trust. "Clients are working with us very consultatively to extract intelligence on what's on decision-makers' minds."
For this, the publisher built a tool it's calling InSite. Currently, it has 50 first-party audience segments that marketers can buy against. For instance, a client might want to target financial advisors or CEOs and see everything that the audience group has read over the last month. This can be categorized by a list of articles, themes, keywords, formats or by the time of day.
The data then informs media recommendations — identify a topic that financial advisor CEOs are typically interested in — and custom content. Eventually, it will package this data up for clients to use how they choose. Previously, the publisher could get approximations of this behavior by pulling specific article data, but this speeds up the process.
"There are occasions when projects are required without the luxury of time, they are important but quality cannot be sacrificed," said Alison Tyrrell, global head of content at Spark Foundry, who recently worked with The Trust on a four-chapter, data-driven thought-leadership piece which took four weeks including working with the brand experts, conducting interviews and collating data points. "When these projects occur, you need fast access to the audience, and a production team that works like a well-oiled machine to make it work."
During its Digital Ad Upfronts in June, the publisher also announced Trust Direct, an ad product that allows clients like Deloitte to self-publish content quickly. This goes through a 24-hour fact-checking process with an editor from The Trust before it goes live, where the publisher can also make suggestions for edits.
Acceleration has been one of the words to which the coronavirus has given a whole new meaning. For news publishers that have to keep abreast of news cycles, this is more familiar than for magazine groups or TV broadcasters. For some business-to-consumer advertisers, having to spin up campaigns quicker often means charging less for a smaller piece of work.
Core to the WSJ's digital ad buoyancy is its cohort of business-to-business advertiser clients. In the U.S., ad revenue from B2B brands is smaller overall than B2C brands, but it's the former that's been thriving during the pandemic as more people, who business-focused advertisers are trying to reach, stay at home in front of their screens. This year B2B advertisers will spend $8.14 billion on digital ads, up 22.6% from 2019 when spending was $6.64 billion, according to eMarketer.
B2B publishing activity, although generally at lower volumes, has remained steady through the pandemic, said Kunal Gupta, CEO of native ad platform Polar. "Although our B2B publisher clients anticipated revenue declines at the start of the pandemic, their volume on our platform has been flat and not declined."
Update: An earlier version of this article incorrectly stated that renewal rates were up 17% rather than 38%.
https://digiday.com/?p=377636
October 2, 2023 • 1 min read
•
•
The publishers who attended DPS were focused on the potential upsides of applying the technology to their operations while guarding against the downsides.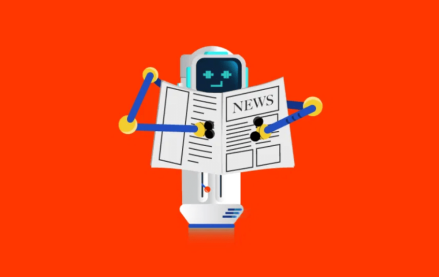 October 2, 2023 • 4 min read
•
•
Now that ChatGPT users can surf the internet for information, some publishers are reconsidering the weight of the issue.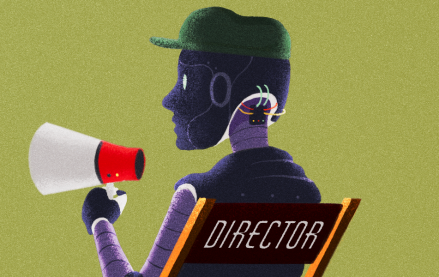 October 2, 2023 • 5 min read
•
•
As Meta makes celebrity-like chatbots, ChatGPT learned to "hear," "see" and "speak" while Spotify is piloting AI-translated podcasts.