Why the Taboola-Outbrain deal fell apart and what it means for publishers
September 9, 2020 • 7 min read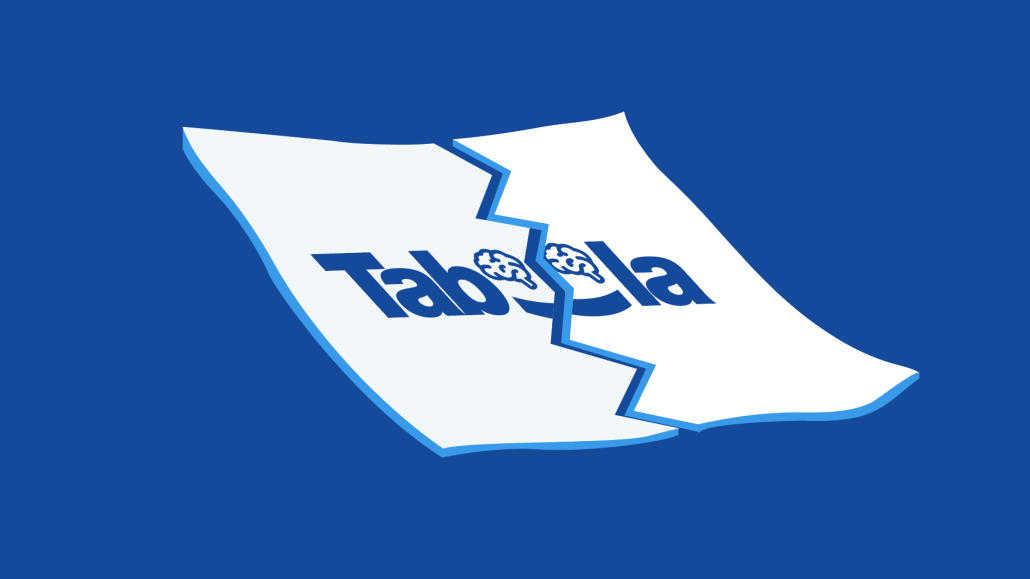 It was a simpler time back in October when Taboola and Outbrain announced plans to form a content recommendation monolith.
In the months since, an unpredictable pandemic has rattled both of their businesses—along with global regulators raising concerns such a merger would harm competition in the content recommendation space. The engagement is now off — and publishers have expressed surprise, but also some relief.
Israeli financial newspaper Calcalist first reported on Tuesday that the two parties had walked away from the deal, which Digiday has confirmed with multiple sources familiar with the matter.
"We feel a bit like the stunned congregation at the wedding at the moment when told the wedding is not going ahead," said a revenue executive at a large news publisher. "Ultimately, if two healthy businesses can emerge, innovate and return more to publishers, then great; if it weakens them both in the face of a turbulent market — or indeed, in the face of the platforms — then that won't be good news."
Under the original plan, Taboola said it would acquire Outbrain for $250 million in cash and 30% equity of the combined company, which was set to be led by Taboola CEO Adam Singolda and have more than 2,000 employees. At the time, the companies said the combination of their platforms would make it more efficient for advertisers looking to buy sponsored links across the web and that the new company would increase revenue for publishers thanks to increased investment in technology and product.
But publishers had their reservations. Both founded in Israel in the mid-2000s, fiercely competitive Taboola and Outbrain had long duked it out for the most lucrative publisher deals, cutting large — seemingly uneconomic — guarantee and revenue share deals in order to gain exclusive partnerships. It was common for publishers to switch between Outbrain and Taboola once their contracts were up. One publishing executive described the negotiations as "like home insurance, you switch every two years."
Publishers, who had come to rely on big monthly checks from Taboola and Outbrain, feared a merger of the content recommendation market's biggest players would lead to downward pricing pressure and a "race to the bottom" in quality in an ad unit already referred to in the industry as a "chumbox."
Taboolabrain: An uncoupling
As with many companies in the media sector, Taboola and Outbrain's businesses suffered turbulence as the coronavirus took hold in March and advertisers reined in their spending in the initial months of the pandemic. In response, Taboola initiated what it described as a temporary pause on its revenue guarantees that were loss-making. It switched those instead to revenue share deals. This caused tension with Outbrain, which didn't pull away from its existing guarantee deals, according to a person familiar with the company.
In July, Fox News, one of Taboola's largest clients with more than 139 million unique visitors in July, according to comScore, left Taboola for Verizon Media's native advertising product. The move was notable as Verizon Media Native — renamed from Yahoo Gemini in 2018 — had primarily only served Verizon Media's owned-and-operated properties.
As part of the Outbrain deal, Taboola had intended to obtain financing for the $250 million cash element. In recent weeks, Taboola had sought to renegotiate the deal to either reduce the cash element or increase its equity stake, to which Outbrain declined, people familiar with the matter said. Taboola didn't renew the financing agreement with its banks after it expired in August, according to people familiar with the matter.
Outbrain had set an October deadline to get the deal over the line, according to people familiar with the deal, but that plan had begun to look increasingly unlikely as competition regulators investigated the proposed transaction. While the U.S. Department of Justice waved the deal through in July, the U.K.'s Competition and Market Authority referred the proposed merger for a "phase two investigation" this summer.
The CMA had concerns publishers in the U.K. would have a reduced choice for content recommendation services, which could see a worsening of their terms and less ad revenue. Taboola and Outbrain had a combined market share of 80% of the U.K. content recommendation market, according to the CMA. Taboola and Outbrain had sought to argue that their merger was about better competing with the likes of Google and Facebook, rather than just within the niche content recommendation sector.
The Israel Competition Authority's investigation into the proposed merger was also outstanding. Adding a further wrinkle to proceedings: On Tuesday, Israeli business newspaper Globes reported the ICA had launched an investigation into local news site Ynet — a Taboola client — over alleged coordination between Taboola and Outbrain before the merger had been approved by authorities.
In a Tuesday memo to Taboola staff seen by Digiday, Singolda confirmed the ICA had "instigated an investigation," without referring to the specifics. "We did nothing wrong and we're certain the investigation will show that," he wrote.
In the memo, Singolda also said that Taboola chose to call off the deal with Outbrain because, "While we continue to grow and do better than ever since the merger announcement, Outbrain's business continues to stagnate and in fact trend downward."
Singolda also alleged in the memo that Outbrain "underinvested in their company somewhat dramatically over the last two years" and that these findings led to Taboola revising its original deal terms. Now, the memo says Taboola will look toward "our path to IPO with our capital and shares."
In a statement sent to Digiday, Outbrain co-CEO Yaron Galai said the company decided to terminate the deal because Taboola had attempted to change the initial agreement "similarly to how they changed agreements for publishers earlier this year."
Galai continued, "Outbrain is profitable, hitting all of its key metrics, and experiencing strong [year-on-year] growth. Importantly, Outbrain's profits are achieved in alignment with our publisher partners, while standing by all of our commitments to them."
Taboola is now moving to reinstate some of those guarantee deals.
Singolda said in a statement: "I'm proud of the strength of our partnership with some of the most important journalistic organizations [in] the world, weathering the storm together in March when the pandemic first happened, moving to [revenue]-share for a short period, pushing guarantees to the end of the agreement."
Taboola and Outbrain: You'll never guess where they are now
Taboola and Outbrain have now clearly shifted back into their familiar position of old foes. Both companies now have the added benefit of having peeled back the curtain on one another's finances — even if only at a high level, given the disclosure rules surrounding mergers and acquisitions — said Richard Marques, CEO of Taboola and Outbrain rival Revcontent.
"The way this business works is if I'm a huge publisher, I get two to three [content recommendation] companies to start a bidding war against each other and sell the deal to the highest bidder," said Marques. "From a vendor side [it's about] how high can you go where you are as solvent as can be; there's a real art threading that needle to find as close to breakeven as possible."
In a post-covid landscape, Taboola and Outbrain's "juicy guarantee deals of the past" may not materialize in quite the same fashion, said Dale Lovell, U.K. managing director and co-founder of native advertising company Adyoulike.
He added: "The limbo of the merger, covid's impact and the new M&A landscape undoubtedly leaves the content recommendation space open to disruption."
An executive at a large national news publisher said he had been somewhat skeptical of the Taboola-Outbrain merger thesis when the proposed deal was announced.
"I know the counter-logic was always that more demand equals more auction pressure and higher yield for publishers, but history tells us otherwise: If there's no competition in the market, then you lose your negotiating leverage," the executive said.
"Competition for our business is typically good," echoed a commercial executive at a separate publisher.
https://digiday.com/?p=376982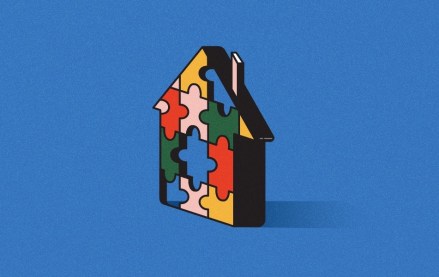 September 22, 2023 • 4 min read
Apartment Therapy's president Riva Syrop took the stage at the Digiday Publishing Summit to discuss the convergence of commerce and sponsorship revenue within its Small/Cool event.
September 22, 2023 • 4 min read
Media execs took stage at the Digiday Publishing Summit to discuss the growing importance of ROI in ad campaigns this year.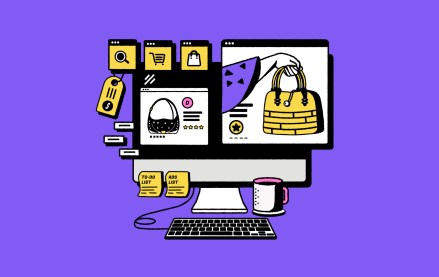 September 22, 2023 • 4 min read
CEO Satya Nadella said AI assistants will be as ubiquitous as PCs and will help users navigate across apps, operating systems and devices.