'We're seeing a wide spectrum of feelings': Reopening of society and offices is causing unexpected anxiety
May 17, 2021 • 8 min read
•
•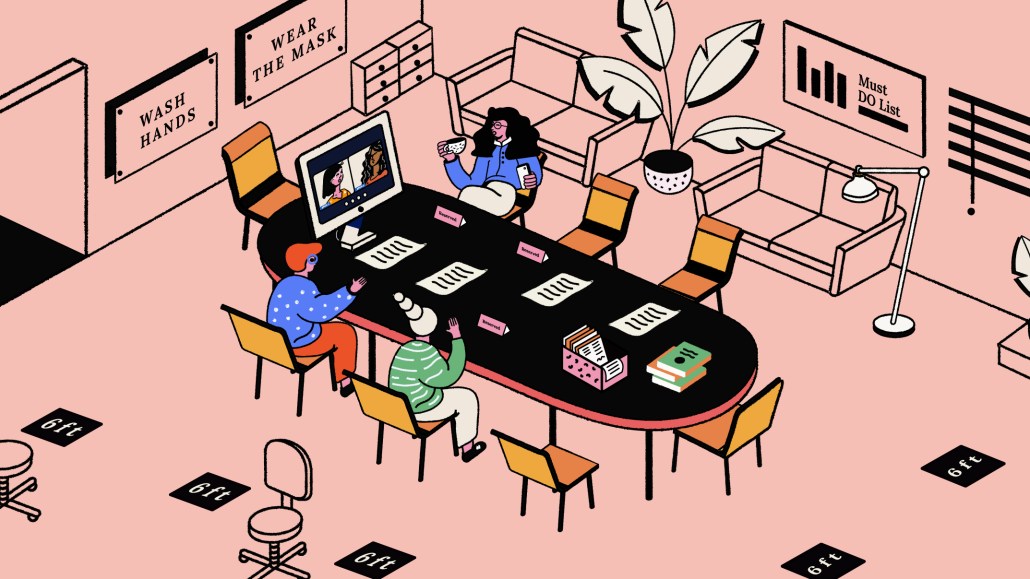 Ivy Liu
This article is part of the Future of Work briefing, a weekly email with stories, interviews, trends and links about how work, workplaces and workforces are changing. Sign up here.
For many people a return to the office, face-to-face meetings and business socializing cannot come fast enough.
For others, the thought of shared office devices, a lack of social distancing and an expectation to be, well, sociable again, fills them with dread.
There is anxiety in all sectors but particularly in industries where being able to communicate effectively in person has always been part of the job. This includes in the creative industries, hospitality, recruitment and sales.
Many workers are worried about catching COVID-19 and being in crowded spaces at work; or concerned about the potential risks when travelling to and from the office. Yet they appreciate the benefits of going back. These include seeing colleagues again, separating home and work life and avoiding online presenteeism and screen fatigue.
Dan Harding, CEO at global contactless office reception technology company the Sign In App, said his employees and those at other firms need to re-engage with the physical workspace. Employers must plan ahead and ensure that shared working spaces and recreational rooms are not only safe, but perceived to be safe.
"This includes knowing that your employer is keeping track of both the staff and visitors on site at all times to meet contact tracing requirements," said Harding. "Adding health questionnaires to the sign-in process is an effective way to keep track of employee mental and physical wellbeing as office work returns."
Research by St Louis-based research company Invisibly found that 55% of workers are now prepared to go back to the office, with men more willing than women to return. Younger people are the most cautious so employers will need to be empathetic and flexible to individuals' worries.
At London creative agency 20ten, co-founder and managing partner Olly Blitz is busy making his office more appealing. He plans an on-site chef once a month, early finish times every other Friday through the summer and socializing outside on the office balcony with BBQs whenever the London weather permits.
"We want to create the right environment for returning so we are upsizing. We've got a new address, a balcony and an amazing space for the team to enjoy," he said.
But what about attending industry events? It is likely we will see a return to face-to-face conferences and exhibitions sooner rather than later.
This is certainly true in the music industry which thrives on global networking opportunities. Steve Redmond, evp global corporate communications for record company BMG, has been part of the company's worldwide team coordinating its pandemic response since February 2020.
He said that like most businesses, BMG has gone through different stages in terms of supporting staff. Initially there was some reluctance to get people to work remotely, now the challenge is to get some people back, especially if they have got out of the habit of socialising.
"Our Australian operation is now back in the office, concerts are taking place there and the experience to date has been that the desire to hold meetings in person and to socialize in what is fundamentally a people business far outweighs any nervousness," said Redmond.
BMG has tracked team sentiment with surveys and the results have shown staff have a strong desire to maintain an element of remote working, but that people clearly value face-to-face contact. "Our approach as a company during this transition period will be light touch. As ever we aim to be responsive to individual needs," added Redmond.
Another industry where physical interactions are central to business is recruitment. Jake Eletto, chief of staff at New York-based recruitment firm Noor Staffing Group, said he recognized there are issues around anxiety.
"We are seeing a wide spectrum of feelings and behaviours exhibited at the moment. Some candidates and clients are anxious and nervous and others are excited and ready to return to normal," he said. "I believe in letting people decide for themselves rather than dictate how they should act. If someone wants to continue handling things virtually — go for it. If someone else wants to enjoy the value of old fashioned face-to-face connection, I'm all for it."
Top 5 tips to manage post-pandemic anxiety:
Katy McMinn, cofounder of HRi, the trade body for independent HR professionals, has this advice for employers:
Identify individual concerns before people return to the office
Accept anxiety in the workplace no matter how senior someone is
Phase the return of employees back to the office
Make start and finish times flexible so people can commute at quieter times
Normalize anxiety and offer employees additional support including counselling.
3 Questions with Solly Solomou, CEO and cofounder of LADbible
Explain the strategy behind your introduction of fertility treatment leave, pregnancy loss and childcare benefits last week, and why it's so critical for both LADbible Group's retention and attraction of diverse talent.
We understand and encourage our colleagues to have a good work-life balance. We truly believe that when people feel looked after and recognized, they do their best work. We already have enhanced maternity, paternity, shared parental leave and adoption leave policies, but we know that starting a family isn't always easy, so we've created new LADfamily offerings to support our team even further. It's our hope that all current and future employees feel that as a business, we are committed to supporting their lives, both inside and out of work and ultimately will help with both retention and attraction of diverse talent.
How much of a part did the pandemic play in accelerating this strategy, or spotlighting additional areas that needed support?
The last year gave us the opportunity to look at employee wellbeing on a much broader scale. Of course, everyone is different but we've seen some common themes and that has fed into our broader people strategy. Since the pandemic we've organized wellbeing boxes, speakers, sessions on nutrition, sleep, mental health and finances as well as virtual exercise classes. We already had a generous maternity, paternity, adoption and SPL pay policy but LADfamily is the next phase in our ambition to help employees balance work and family life. Fertility treatment and pregnancy loss touches so many people's lives but people feed back that it still feels taboo to talk about. We wanted to create an ambitious set of policies which not only guarantees paid time off but starts the conversation around these challenges. The pandemic has also definitely been a challenge for people who have families and have been trying to balance work with homeschooling. By introducing a salary sacrifice childcare scheme we hope to also financially support people who already have a family and we'd love to see more brands follow suit.
How much do you associate the ratio of senior female leaders in the company with your introduction of the diversity and inclusion strategy in 2020?
In July 2020 we launched our D&I strategy which set ambitious targets around fair representation in our teams, including female leaders, but also looked at diversity from a broader perspective. We have hired some brilliant senior female talent in the last 12 months and our ratio of female leaders has substantially increased. At the end of May we will ask our employees to complete our second D&I survey, to help us better understand how we are tracking our progress against our targets, including female leadership. This will help us see where we have improved but also where we need to continue to work hard. We are really pleased with what we have achieved but we look forward to continuing that work in 2021 and beyond.
By the numbers
30% of 2,000 U.S. adults said their employer has provided ample mental health resources and that their loyalty to their employer has increased as a direct result. 42% said their employer has not provided enough mental health support and 29% said their loyalty has decreased as a result.
[Source of data: Travelers Mental Wellness Checkup report.]

28% of 10,940 millennials think the pandemic will have a long-term negative impact on their mental health, and 25% that it will negatively impact their career success.
[Source of data: GlobalWebIndex's Consumer Trends 2021 report.]

48% of 1,000 European IT decision makers said cybersecurity infrastructure will be a key tech investment priority in the next year, as they embrace more permanent remote working models, while 40% said IT training for staff and 37% said equipping employees with devices.
[Source of data: Dynabook and Walnut's The Hybrid Shift: Managing an Increasingly Remote Workforce report.]
What else we've covered
"My biggest concern is that it's seen as a short-term problem that can be fixed by numbers": For the latest in our Confessions series, we spoke to a senior media executive who worries that diversity quotas keep tokenism alive and well and don't quash unconscious bias.

During the pandemic firms dramatically curbed their energy and paper usage and reduced their office footprint. That's given a second wind to some businesses eco-friendly efforts in which sustainability has become a whole new rallying cry.

While pandemic restrictions caused a lot of content production to halt, some agencies came up with ingenius ways to maintain staff safety while keeping production up. New York-based creative shop Socialfly was among them. We took a look at how the agency consolidated and transformed its HQ into a studio with mock bedrooms, living rooms and other modifiable setups.
A good read
This newsletter is edited by Jessica Davies, managing editor, Future of Work, Digiday. For any FOW-related news please drop me a line at jess@digiday.com.
https://digiday.com/?p=414052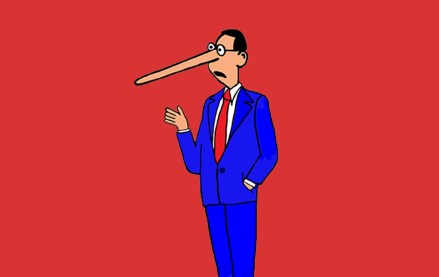 October 3, 2023 • 7 min read
•
•
A new definition for MFAs is available but the vague nature of the guidelines is leading to a lack of standards that might prevent adoption.
October 2, 2023 • 1 min read
•
•
The publishers who attended DPS were focused on the potential upsides of applying the technology to their operations while guarding against the downsides.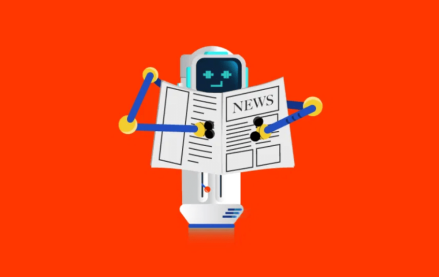 October 2, 2023 • 4 min read
•
•
Now that ChatGPT users can surf the internet for information, some publishers are reconsidering the weight of the issue.