A key web standards group will help decide what comes after the third-party cookie
January 29, 2020 • 5 min read
The Improving Web Advertising Business Group quietly formed in 2017 to serve as cross-industry forum for discussions about how online advertising could be made more effective and secure. A subcommittee of the World Wide Web Consortium (or W3C), this group of business representatives recently gained more attention after Google announced this month its plans to eventually kill off third-party cookies in its Chrome browser: Google said it would rely on the group to provide feedback on the company's proposals for alternatives to the third-party cookies.
The Improving Web Advertising Group includes participants from Google, Facebook, Apple and the IAB Technology Laboratory. Wendy Seltzer, the W3C's strategy lead and counsel, spoke to Digiday about the Improving Web Advertising Group's new agenda: ensuring stakeholders from across the entire web ecosystem have a say on what happens after the exit of the third-party cookie. Seltzer made a key distinction about this group, though: She described it more of an "incubation forum" as opposed to a "working group" (charged with technically developing web standards).
This interview has been condensed and edited for clarity.
What should publishers and advertisers know about the W3C?
The W3C is a voluntary consensus standards organization. We provide a forum where folks in the web ecosystem can come to talk about challenges they're facing, or new directions they'd like to be able to go with web technology, and to seek interoperable solutions.
How did the Improving Web Advertising Business Group come about?
It's been a growing concern of individual end users, publishers, advertisers and browser vendors alike that advertising is both a fuel for lots of web content, and [yet] it doesn't work as well as we might like. Some people have performance issues or privacy concerns or feel that tracking feels creepy.
Those issues don't serve anyone well. So that got us thinking, Could there be a win-win-win solution [of] privacy-preserving methods for advertising that serves the users who want access to web services, the publishers that want to monetize their web services and content, and advertisers who want those to be platforms for reaching users?
How do W3C's groups work?
W3C has different kinds of groups. People may be more familiar with the working groups. Those are groups that are chartered by the membership to develop specifications.
For example, when we have good idea about what web authentication should look like, we propose a charter to the membership describing work for an [application programming interface that will] let a browser client manage user authentication on the web. People join that group to develop the specification that gets implemented in the browser. Web authentication is now a recommendation [for an API-based password-free user login standard] and we are working on its next level.
Business groups [such as the Improving Web Advertising group] are not specifications-development groups. A business group is an incubation forum. It is assisted by the W3C team in its work — unlike the community groups, which generally don't get W3C resources.
What are the next steps for the Improving Web Advertising Business Group?
The GitHub repository is public: You can see we are doing a lot of work to organize the ideas that are coming in.
If the group were to converge on some of these [ideas] that are worthy of or useful for spec-development, they could either suggest forming a new working group or look [to join] an existing working group that had [a suitable] subject and scope.
We have a Web Application Security Working Group that discusses lots of the questions of cross-site security and API boundaries. That might be a place to host some of the cookie-related discussion.
If there was new work not clearly in [the] scope of an existing group, there could be proposals to start a new group. For a new group, the W3C would develop a charter and put that charter out to the W3C membership for review.
Could new standards be created within Google's two-year time frame?
The process requires a monthlong formal member review of the charter before it's approved. Before that, of course, we try to develop the charter itself with member and community input, so we are putting something forward we anticipate will meet the community needs.
It's possible for something to go from idea and draft, to specification and recommendation in two years.
How can you encourage universal adoption of new ad standards across all browsers?
We can't force adoption. We have to look for the places where people want to do the same thing.
There are and will be places where different implementers want to … give the end users of their products a different experience. We don't try to say anything about what color your browser should be — and plenty more significant aspects of product differentiation — because it's not something they want to standardize.
The incentive is to pull rather than push people into using standards.
How can publishers and advertisers get more involved?
We recognize those are important stakeholders to hear from. One of the things I'm working on is some explanatory material that we can share more generally as a next round of outreach to make it easy to give input, to see what we are considering, to make sure we are hearing the things … participants want to add use cases and nuance to.
We recognize that often we need to convey information at multiple levels. We need the business-strategic input as well as the technical input.
https://digiday.com/?p=358044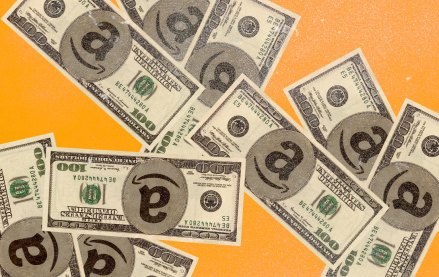 September 27, 2023 • 6 min read
The agency accused the e-commerce giant of conducting a range of anticompetitive behaviors that hurt both shoppers and sellers.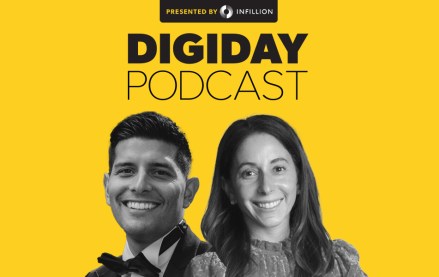 September 26, 2023 • 3 min read
In a live recording during the Digiday Publishing Summit, the news executives called for more nuanced conversations with advertisers around their brand safety concerns.
September 26, 2023 • 4 min read
After investing in one generative AI startup and suing another, the company will let customers create images on its website and an API.