Publishers and marketers are mostly absent from key group deciding what comes after the third-party cookie
January 21, 2020 • 5 min read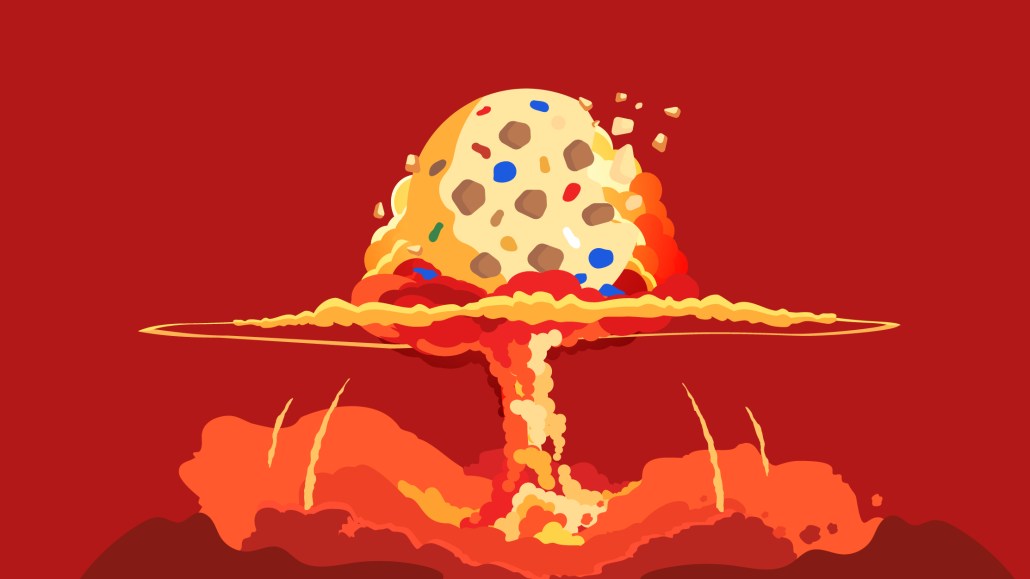 Google last week set a two-year timeframe on replacing third-party cookies, and rather than waiting on advertising industry groups like the IAB, ANA, 4As, it is turning to a web standards group, the World Wide Web Consortium, otherwise known as the W3C to help come up with alternatives. The wrinkle: unlike other industry groups, very few publishers and marketers actively participate in the W3C.
In a blog post published last week announcing the news, Justin Schuh, Google's director of Chrome engineering, encouraged members of the entire web ecosystem to provide feedback on the web standards community proposals via GitHub, a software development platform, or by emailing the Improving Web Advertising Business Group, which is hosted by the W3C. The group discusses various proposals in its GitHub repository and has a twice-a-month phone meeting.
Of the 60-plus participants in the Improving Web Advertising Business Group, just one member appears to work at a publisher — Aram Zucker-Scharff, ad engineering director for the research, experimentation and development team for The Washington Post — though he is listed as an individual member rather than a Washington Post representative. Zucker-Scharff declined to comment for this article.
Elsewhere, furniture company Wayfair has two members, although it is unclear whether they are participating from an advertiser or publisher point of view. (Wayfair did not respond to a request for comment before this article's publication.) The group's membership includes participants from companies and organizations including Google, Apple. Facebook, Twitter, the Trade Desk, Microsoft and the IAB Tech Lab. Aside from Google's Privacy Sandbox ideas, another proposal that's being discussed includes one from Verizon and the Trade Desk about the use case for real-time bidding.
Paul Bannister, Cafe Media evp, said while he hadn't been aware of the Improving Web Advertising Business Group before the Chrome announcement last week, Google had been signaling for a while that it was likely to do away with the third-party cookie at some point in the future. Google announced its Privacy Sandbox in August, for example, and last year the company's engineers began posting specification proposals for its cookieless online ad functions last year on GitHub, a publicly available forum.
"Now is the time to lean in," said Bannister, who recommended publishers step up their making of contributions to trade groups and organizations like Prebid and the W3C. "If publishers were there and more present and taking action, I think they can have more influence and control" over web and advertising standards, he said.
Publishers have not tended to be active in wider web standards discussions in the past, experts told Digiday.
"There are a very, very small number of engineers [who] are working for publishers right now [who] are both technically capable of taking part in these conversations and also politically astute enough in those conversations," said David Gehring, CEO of Distributed Media Lab. Yet Google very much wants publishers to be engaged in these conversations as it needs premium publishers to remain viable online for the open web to remain lucrative to its core search business, added Gehring, who is a former Google and Guardian executive.
"There's been a persistent under-engagement by big publishers in the technology around their online businesses," said Don Marti, a strategist for browser company Mozilla. The tide is turning, though, he said, noting, "The forward-thinking publishers are interested in establishing some kind of a common enabling tech front on web technologies and the organizational aspects of that."
Representing key voices on the advertising side of the web ecosystem, ad industry groups the American Association of Advertising Agencies and the Association of National Advertisers issued a statement on Thursday saying they were "deeply disappointed that Google would unilaterally declare such a major change without prior careful consultation across the digital and advertising industries." Dan Jaffe, the ANA's group evp of government relations, said representatives of the two trade groups had since spoken by with Google representatives, who clarified the company is open to dialogue from the ad industry.
Still, Jaffe said, "A number of people [within other industry groups] felt they were surprised and some people felt even stronger, that they had been blindsided" by Google's Chrome announcement last week. "What's important [now] is we get something that works for the whole community," he added.
Stephan Loerke, CEO of the World Federation of Advertisers, said while Google's move to end support for third-party cookies will "create tensions in the market" and is likely to have other unintended consequences, many advertisers had for some time been working on the hypothesis that third-party cookies would be phased out and had been migrating toward strategies largely based on use first-party data.
"We are starting to see more of a willingness [from platforms] to reach out and collaborate [with the advertising community] and collaborate than in the past," Loerke said. "There have been conversations between our members and Google" on the third-party cookie move.
He pointed toward recent cross-industry initiatives such as the WFA-led Global Alliance for Responsible Media, whose membership includes platform providers including Google and Facebook, advertisers such as Procter & Gamble and Diageo, and agency groups including GroupM and Omnicom.
For Google's part, Schuh said in a statement that his company was pleased to see people engaging with its proposals, including individual advertisers and publishers, as well as those who participated through trade groups like the IAB Tech Lab.
"Google is actively working with the major ad industry associations, and our latest blog post is a call for further collaboration on the proposals," Schuh said.
https://digiday.com/?p=357127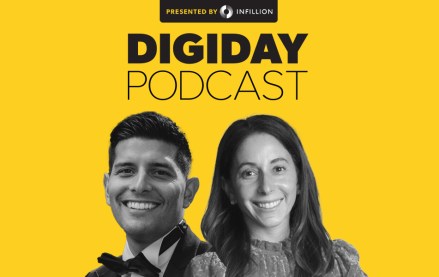 September 26, 2023 • 3 min read
In a live recording during the Digiday Publishing Summit, the news executives called for more nuanced conversations with advertisers around their brand safety concerns.
September 26, 2023 • 4 min read
After investing in one generative AI startup and suing another, the company will let customers create images on its website and an API.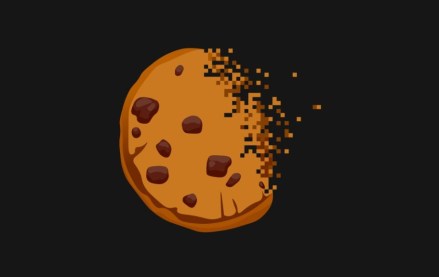 September 25, 2023 • 1 min read
During the Digiday Publishing Summit, execs from companies including Condé Nast, Dotdash Meredith and Thomson Reuters assessed the industry's readiness.