Vice is finally entering the affiliate space, but is drawing a firm line between edit and commerce
April 12, 2021 • 4 min read
•
•
Ivy Liu
Refinery29 set the example for what a successful commerce strategy looks like at Vice Media. With that inherited foundation, Vice is creating a dedicated affiliate business that will sit outside of the editorial team's purview.
Vice's investment in commerce comes after publishers saw the revenue arm become an even bigger opportunity in 2020 with shoppers spending more time online than in-store. By the beginning of 2021, 66% of a 181-publisher survey conducted by Digiday said that they were earning some amount of revenue from affiliate commerce. Vice is not alone in figuring out how to further capitalize on affiliate link shopping, as other publishers like Bustle Digital Group's BDG Shops integration chase those dollars.
Vice's new affiliate vertical is called Rec Room, named jointly for its product recommendations content and after a "groovy 1970s basement," according to Vice Media's chief digital officer Cory Haik. The team consists of four staffers, including the director of affiliate Hilary Pollack, all of whom come from editorial backgrounds. But because they are not housed within the editorial team, they occupy non-union roles.
"This is new territory for everybody," said Haik. "We want our relationship to be strong [with the union]. I think the most important thing here is that we're trying to pay attention to the audience and our teams on the ground."
But it is still important for the commerce team to have editorial instincts and insights into what the edit team is working on, Haik said. Pollack, along with all of the edit teams, reports to the vp of entertainment Stephanie Clary.
"I want [editorial and commerce] to feel connected, obviously, but their goals are revenue, ultimately. Keeping that clean is important," said Haik.
Publishers' strategies vary on where they put their revenue-driving, affiliate teams in their broader company hierarchy. For example, Trusted Media Brands, which publishes Reader's Digest and The Family Handyman, recently moved its commerce team under the editorial side of the business.
But that's not to say that the two divisions should operate completely independently of each other either, like how the advertising and editorial teams have remained separate for so long, said Susan McGregor, associate research scholar at Columbia University's Data Science Institute.
To produce commerce content that actually performs, there needs to be a sense of journalistic trust and narrative storytelling, McGregor added, which is why she said it makes sense for Vice to tap former journalists for the commerce positions.
Ultimately, a reader won't know or care where the commerce team sits in a company, McGregor said, but whatever umbrella it is put under, the content should be written honestly. "Readers pick up on whether you're being honest and independent or whether you're trying to push something," she said.
Vice has spent the past six months experimenting with its affiliate content. Haik pointed to the success of a post from March 24 called "Love Weed, Hate the Scaries? This Legal Bud Promises the Mellowest Buzz Ever" that linked to an independent CBD company called Dad Grass. The post made more than 600 sales for the company with a conversion rate of 9%. That post alone more than doubled the early revenue goals Vice had since January, she said.
Haik would not disclose hard revenue goals for the commerce team but said that after this "foundational year," she expects Vice will follow a similar pattern to Refinery29, doubling its revenue in the second year and then exponentially beyond that. Currently, Refinery29 makes about the same amount of money from its affiliate business as it does from its traveling event franchise 29Rooms, she said, but would not share exact percentages.
Refinery29 spent the past three years honing its e-commerce strategy, which was one of the capabilities that Haik said was overtly appealing to Vice when making the acquisition, outside of its audience cohort.
The site doesn't have a hard stance against using Amazon links — a popular option for publishers given the platform's popularity among consumers, but Haik said the publisher will emphasize indie brands that feel bespoke to Vice's coverage of the classically taboo topics of "sex, drugs and rock n' roll." Vice will also focus on curating recommendations for specific micro-communities within its audience as those groups tend to spend money based on their passions, she added.
"We don't want to just start putting buy buttons on everything at Vice. Our picks will help you live better, feel better, look better, cook better and even have better sex," Haik said.
https://digiday.com/?p=410494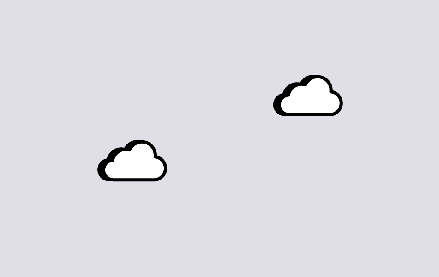 November 29, 2023 • 6 min read
Reducing carbon emissions from the digital ad ecosystem is an important priority, but various players are skeptical that much can — and is — being done to practice sustainability.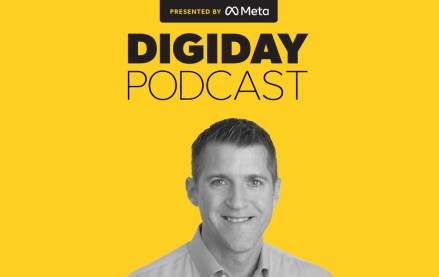 November 28, 2023 • 4 min read
Google's vp of global ads is confident that cookies will be gone from Chrome by the end of next year, despite all the challenges currently facing the ad market.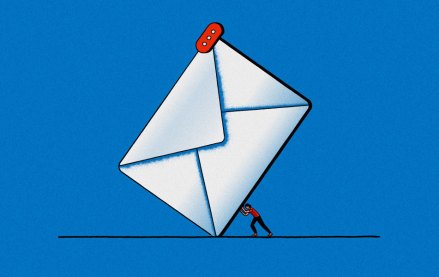 November 28, 2023 • 6 min read
Some email newsletter platforms' click-through rates are actually click-to-open rates, which are measured against the number of emails opened rather than the emails sent. But buyers seem to prefer it that way.