Less than six months into its launch, TikTok has quietly introduced an ad unit. On Jan, 26, the short-form video app that combined with Musical.ly last August showed an app install ad from food delivery company GrubHub.
The ad appeared shortly after a user launched the app and lasted about 5 seconds, according to Chris Harihar, a TikTok user and partner at Crenshaw Communications. Users could instantly skip the ad via a button at the top right of the screen, which is visible in this screenshot provided by Harihar:
Think this is the first real ad campaign I've seen on @tiktok_us. @kerrymflynn pic.twitter.com/zt3JcSYCz0

— chris harihar (@chrisharihar) January 26, 2019
Sean Everett, chief product officer at consultancy Everett Advisors, also spotted the ad on Jan. 26.
"My first reaction was surprised that the product team was doing an app launch pre-roll ad. I'm guessing they have some tagging and attribution for tracking engagement metrics, but the creative was well done and seemed native to the platform," Everett said.
TikTok did not respond to requests for comment by press time.
"We're always looking at new ways to engage with and attract new diners, and you likely saw an ad run as part of a test campaign we've recently executed," a GrubHub spokesperson said.
TikTok launching ads is not too surprising. Musical.ly's team was shopping ad units to agencies last June, shortly before it merged with TikTok. In November, agencies told Digiday they were interested in the app and were awaiting some formal monetization options.
Noah Mallin, head of content and experience at Wavemaker, said his agency hasn't heard from TikTok since they were Musical.ly but they would be interested in working more with the platform. Wavemaker has done some campaigns on TikTok by partnering with influencers but hasn't yet worked directly with the app's sales team. Mallin said TikTok is appealing to his agency due to its younger, attentive and global demographic. In October, Apptopia reported TikTok had more than 130 million monthly active users globally. A quick browse of the app's popular videos shows many creators appear to be teens, though there are also older users in the military and store workers.
"We would be interested based on the younger audience and what seems to be a high interaction rate. There is also the interesting potential to tap into the Chinese side of the platform for our brands that may have a more global footprint," Mallin said.
However, there are brand safety concerns to be mindful of — "as with all channels that host a lot of user-generated content," Mallin said.
Chris Strong, account director at influencer marketing agency Viral Nation, said his team wasn't aware of the formal ad unit but was interested in the monetization option. To him, the ad unit introduced the possibility for more ad tracking and engagement metrics through the platform.
"As TikTok is trying to acquire an older demographic, I think the ad unit would be great for brands that align with Gen-Z. I am very optimistic about the future of TikTok and hope this is the first step towards creating a trackable campaign for influencers on TikTok," Strong said.
Harihar, who spotted the GrubHub ad, said he was a bit disappointed by the ad's creative. TikTok thrives off of user-driven challenges, such as the #Adelechallenge, which shows one object like a gummy bear and then pans to a crowd of many over Adele's "Someone Like You," and #syncchallenge, which syncs handshakes to a song, as well as other memes shared in this Twitter thread.
"The content on TikTok is so insanely creative and user-driven. It's not like Snapchat or Instagram. People go all out to create these videos. It's more of a performance platform. So the bar is high to stand-out," Harihar said.
Everett agreed to the need for advertisers to be more creative on TikTok. While TikTok may feature vertical video just like on Instagram Stories and Snapchat, the content is quite unique. Though, TikTok does have competition from Facebook's copycat app Lasso and Vine co-founder Dom Hofmann's "looping video app," which is expected to launch later this year.
"There's some really interesting content [on TikTok] with individual people doing sped up lip syncing for vocal work. If [brands] do these types of native and engaging content, the ads will do well. You can't just repackage something from Instagram or Facebook and think it will work," Everett said.
https://digiday.com/?p=320160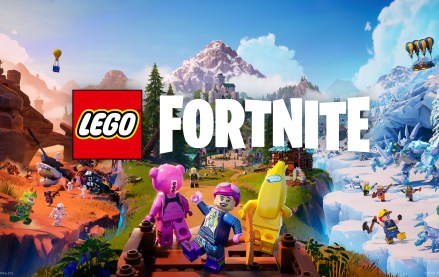 December 7, 2023 • 4 min read
The game worlds of "Lego Fortnite" are 20 times the size of the digital environment of "Fortnite: Battle Royale" — and they're built completely out of virtual Lego bricks, making the entire experience a showcase of the Lego brand.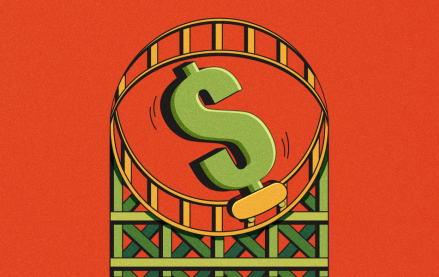 December 7, 2023 • 5 min read
In this week's Digiday+ Research Briefing, we examine the challenges facing programmatic advertising, how publishers, brands and retailers are giving up on X, and how publishers and brands are rapidly increasing their use of AI, as seen in recent data from Digiday+ Research.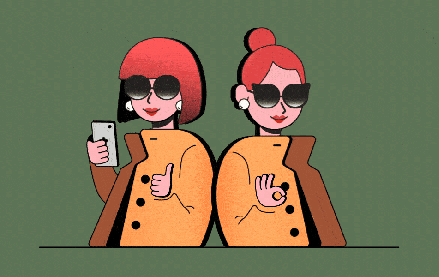 December 7, 2023 • 4 min read
The creator economy is on its way to becoming more like the programmatic market than many advertisers realize.