'Trying to disrupt the news': How The New York Times is approaching its new daily podcast
January 30, 2017 • 5 min read
•
•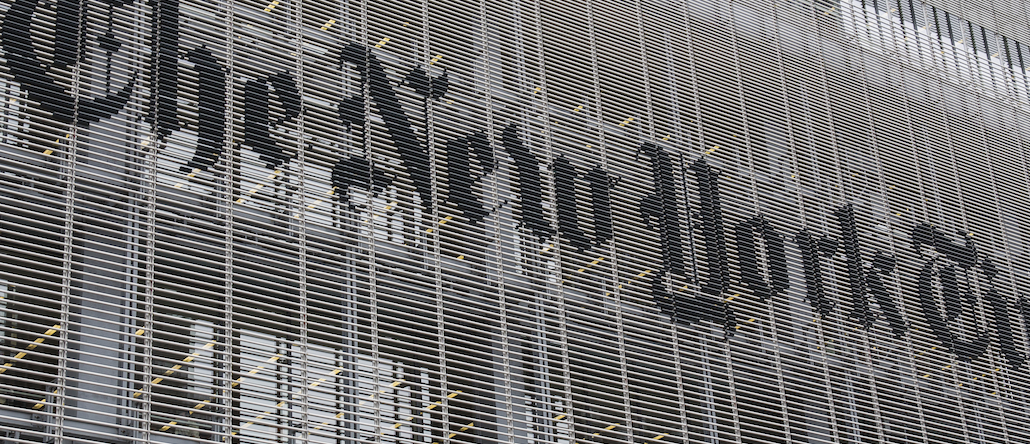 In a bid to build the New York Times into a habit, the Grey Lady is getting increasingly audible. On Wednesday, the Times will launch its first daily podcast, "The Daily," hosted by star reporter-turned-podcaster Michael Barbaro.
The show, which will consist of a mix of interviews with Times reporters and smaller, narrated audio vignettes, is the fifth podcast the Times will have launched since rebooting its audio division last spring, and by far the most technologically advanced: In addition to being part of Amazon's Alexa Flash Briefings and available in Google Home, listeners can also sign up to receive text messages from Barbaro throughout the day, updating stories discussed during an episode and offering further context.
Like all of the Times' recent endeavors, "The Daily" is part of the publisher's focus on driving subscriptions. "A big part of driving that subscription business is getting people to come back and make The New York Times a profound habit in their lives," said Kinsey Wilson, the Times's evp of product and technology. "This is one more component that allows people to start their day with The New York Times."
That said, "The Daily" will have advertising too – BMW is the launch sponsor, and in addition to ads during each episode, its ads will also land in the inboxes of listeners who sign up to receive text messages from the show.
The episodes, which go live around 6 a.m., should run 15 to 20 minutes, though Wilson said they will experiment with the number of segments, and the balance between interviews and other segments. One pilot episode circulated internally delved into a number of different topics — from a conversation about Oscar nominations with New York to a look at how the Democratic party is hoping to emulate the Tea Party — all featuring different Times writers.
In addition to piquing curiosity about a wide swath of the paper's daily reporting, Wilson says it gets listeners more personally acquainted with Times' reporters, something that listeners liked about Barbaro's last podcast, "The Run-Up."
"You get a sense of how they go about their reporting," he said. "It has the effect of deepening people's interest in the Times overall."
That work is taken one step further by the text messages, a strategy that the Times began exploring during the 2016 Olympics and continued through the 2016 presidential election.
It's all part of a project to create content that helps drive people to consider a Times subscription. The paper has said it intends to double its digital revenue by 2020, to $800 million. To learn more about his shift from reporting to podcasting, we spoke briefly with Barbaro by phone on Friday. The conversation has been edited for brevity.
You went from one of the Times's star reporters to, it seems, one of their star podcasters –
My mother would be so happy to hear you say that.
What compelled you to move on from being a full-time reporter? Do you feel like that portion of your career is in the rearview mirror?
I wouldn't put it that way. During the campaign, the people who run the Times audio unit came to me in August – the conventions were just wrapping up – and said, "Would you think about hosting and helping to create a campaign podcast?" I was a little skeptical and a little anxious about how I was going to be a reporter and a podcaster twice a week at the same time. I'd been a journalist for 11 years on four or five different beats.
It was such a different way of thinking about storytelling and such a powerful, and intimate way to reach people that my eyes were opened to a new journalistic experience in a way that way really refreshing and really compelling.
And?
And the feedback we got! As a journalist, you can write a story, and you know it has impact. You can look at the traffic numbers now, and you can see how it ripples through the world. Audio creates a relationship with the listener that's different. The kind of feedback that we got from doing "The Run-Up" was a kind of feedback I'd never seen before in journalism. People would tell us about the experience as though we were all on it together.
You attribute that all to the form?
It's two things: It's the medium, and it was Times journalism. The revelation was that we have this pre-existing pool of journalism, and a thousand of the best journalists in the world with the greatest access and the most profound understanding of the world.
We did a significant survey of 700 listeners of the show and they could identify, by name, who they cared about. And I think we're on a mission at this stage of a news organization where that's the code we're trying to crack, which is getting people to understand who we are, to open up our process to them, and to find these really powerful ways of delivering our journalism to them.
One of the things that made the "Run-Up" so successful was its focus on a single topic, with a certain conclusion at a set date. With "The Daily," you no longer have that luxury.
Donald Trump is our president, and this story is as urgent and compelling as the election, if not more. Even within the confines of "The Run-Up," we curated that world pretty well. We would take a topic and draw from it the most compelling possible thought and way of covering it and arm you with a new way of seeing it and thinking about it. That essential DNA will be carried over to this program.
I would argue that the form that broadcast news takes is pretty stale. And we are trying to disrupt the way news has been delivered. It hasn't changed in decades, and it wants to change and I think it should change, and it's not really a model for what we're doing.
How will you try to improve it?
We are consuming, between all of us, every potential news show you can imagine. We have given thought to what public radio sounds like, to what podcasts like "Reply All" sound like. We have given thought to NPR's full suite of shows. We're thinking about how we want to sound. We are attempting to create something new and distinctive, because the format doesn't exist yet. That makes it difficult to point to any one show as a model.
https://digiday.com/?p=219746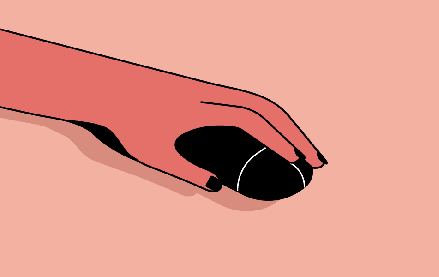 December 1, 2023 • 3 min read
People claim that the role of chief diversity officer is vanishing. However, AI is booming, and the CDO can help ensure responsible AI.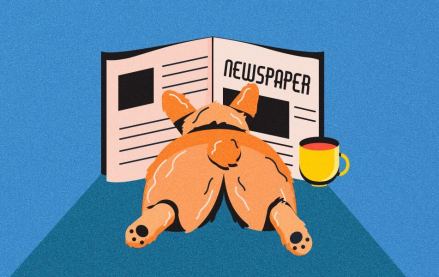 November 30, 2023 • 4 min read
Digiday+ Research found that publishers' programmatic ad revenue didn't quite live up to expectations this year, but they still see it as a growth area.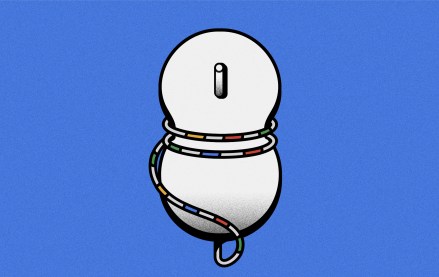 November 30, 2023 • 13 min read
For a couple of publishers, referrals from Google are down upwards of 60%.