Time expects events business to cross $10 million revenue mark for first time in 2022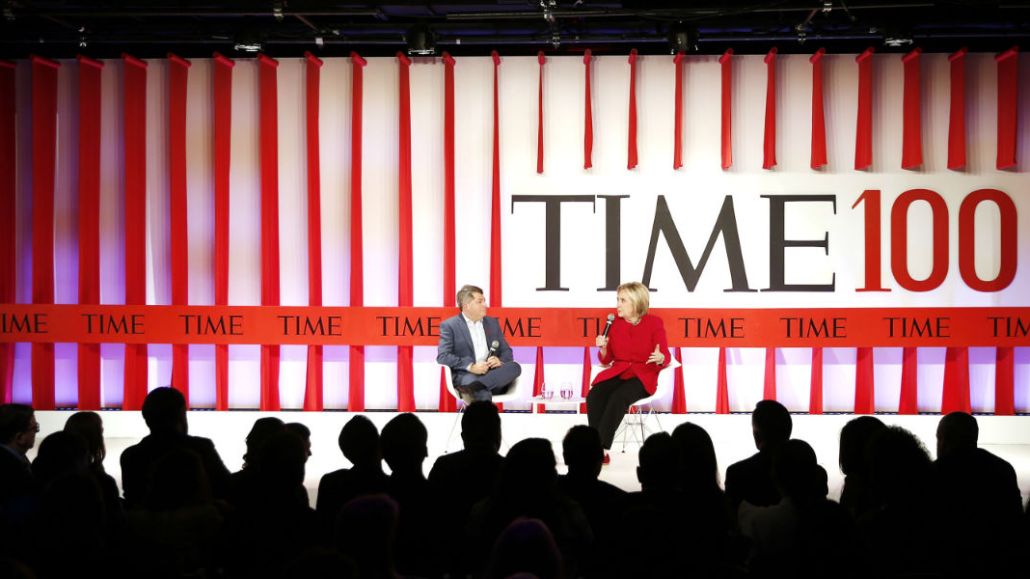 Time's events business is on pace to bring in at least $10 million in revenue this year for the first time, according to Ian Orefice, president and COO of Time and Time Studios.
The business is "projected to grow around 20 to 30% in 2023," Orefice said. He declined to share exactly how much revenue Time's event business is driving this year.
This comes after Time "dipped our toe" in live events in 2019, with three live events: Time100 summit and gala (celebrating Time's long-running franchise of naming the most influential people of the year), Time100 Health Summit and Time100 Next, Orefice said. This year, the plan is to host 10 in-person events, he said. The 2022 Time100 summit and gala were held this week, with Cadillac, booking.com and Citi as sponsors. Time100 Next and Time events around the United Nations climate change conference COP27 will come this fall. The "Person of the Year" event will be hosted in December.
The company is also expanding where those events are held. Its first international gala – the Time100 Impact Awards – was held in Dubai this March. Another event around the Time 100 franchise took place in Davos, Switzerland in May. Later this year, Time will host an event in Egypt around COP27, and is planning other events in Singapore and Ghana.
"When the Benioffs acquired Time magazine, I think that jump started a fervor to explore new ways to generate revenue amid industry-wide decline of print subscribers. What we're seeing now is an expansion of early exercises in the event space bearing the Time and Time 100 marquee," said Eric Fleming, co-founder and executive producer of experiential agency Makeout NYC, which has produced events for Time in the past.
Billionaire Salesforce CEO Marc Benioff and his spouse Lynne acquired Time in 2018. Before that, Time hosted one main event each year, the Time100 gala. During the pandemic, Time replaced its Time 100 Summit with the virtual event series, "Time 100 Talks." Sponsors have included Citibank and State Farm.
While some of Time's events will sell tickets to attendees, most of them are invite-only. Because of this, "the vast majority of revenue comes from either sponsorship programming or licensees for access to the content," Orefice said. Time has a licensing deal with ABC. A one-hour special on Time100 with musical performances by Mary J. Blige and Miranda Lambert will air this Sunday.
Fleming has seen a "significant uptick" in event activity for 2022 and next year, in large part due to postponements from during the pandemic, he said.
"Brands and sponsors are latching on wherever they can to get in front of these audiences because it can be more efficient budget-wise and authentic than producing their own events," Fleming added.
In February, Time announced the promotion of executive editor Dan Macsai to vp of events. He now oversees both the content and business side of the events arm at Time, which was "a pretty big pivot" for the company, Orefice said.
"We are starting to see more of that in the company because we need to move at speed. Media businesses are competitive. One of the ways that you can be fast is to simplify your structure, and have amazing executives run the business — and you'll see this across many different parts of the company," Orefice said. Those other areas include Time's NFT and sustainability businesses, he added.
When asked how much of the overall company's revenue comes from Time's events business, a Time spokesperson said in an email: "There is such a radically stark difference in revenue from events in 2021 to 2022 given covid and other factors, so we won't really have a [percentage] of overall revenue from TIME's events until the end of Q4."
https://digiday.com/?p=450739