The Financial Times' John Ridding and BoF's Imran Amed on future collaborations
August 23, 2019 • 4 min read
•
•
The Financial Times has become a minority stakeholder in media startup The Business of Fashion. The London-based business-to-business title has 35,000 paying subscribers and a lucrative conferences business, regularly attracting big names like Stella McCartney and Kim Kardashian.
The deal, announced last week, follows a string of other investments made by the FT into specialist-topic areas including consumer publication The Next Web in March, in which it took a controlling stake.
We spoke to Financial Times CEO John Ridding and The Business of Fashion CEO Imran Amed about the potential to work together to grow their fashion and luxury presence in China, commercial potential around events collaboration and whether the minority stake could ever become a controlling one.
Excerpts have been lightly edited for clarity and flow.

What strategic benefits does taking a minority — rather than controlling — stake in The Business of Fashion bring for the FT?
Ridding: We've been getting to know Business of Fashion for a number of years. It's growing well and has a similar reader revenue model to us. It also aligns with the FT's broader strategy. We have been working to develop a series of specialist premium subject areas because we think that must-have information is crucial to our global audiences. We're fairly flexible about how we pursue that strategy. We develop our own, home-grown specialist verticals like "Due Diligence," [and] we've also made acquisitions and also partnerships, which in this case is how we're going about it.
What can we expect to see from future collaborations?
Ridding: We see the fashion and luxury sector as strategically very important. We have a strong presence in luxury and fashion through "How to Spend it," but that's more business-to-consumer facing. The business-to-business dimension of BoF is attractive as it has strong business potential. There is scope to work together closely in some important areas. In particular, it aligns with another part of our strategy to benefit from the decade-long investment we have made in developing expertise around reader revenue subscriptions data analytics. So part of the partnership with BoF is to provide FT expertise and knowledge in subscriptions management and reader revenue. We see this whole field of customer engagement in a scientific, analytical way as something that is strategically crucial for news media but has implications and opportunities well beyond that too. Also, there are lots of opportunities around forums and events. I've seen firsthand what BoF does with its live events. While both brands and organizations are very digital- and reader revenue-focused, we're also big believers in the physical, personal and networking dimension of business.
Is taking a more controlling stake in BoF part of future plans?
Ridding: It's not on the agenda at the moment, and doesn't need to be. There is plenty to be getting on with for now.
Amed: We have been explorative in our conversations with the FT and the rest of the investor group, but this is not leading down the path of an acquisition necessarily. But we respect and share values in terms of creating valuable content and a business model focused on reader revenues, so there seemed a lot of natural synergies to explore. But it does not prevent us from working or partnering with other organizations or talking with other potential partners down the road. It's a step in a positive direction for getting to know an organization that is aligned with our own, but there's no foregone conclusion about where this ends up.
What do you envisage in terms of commercial targets for the FT off the back of this investment?
Ridding: The principle is, in having found a business in a strategically important space, we want to do all we can to help it grow and succeed, and we now have a vested interest in that. There will be [commercial] benefits from projects, events-specific activities together. We are also starting to explore the potential to cooperate in some interesting growth markets geographically.
Can you speak to those benefits? 
Ridding: We have been building a presence in China over a decade at the FT. Clearly, that's a fast-growing market for fashion and luxury and BoF has a presence there, so that's an area we could explore more together. But we want to focus on a few areas and make them a success, then continue to explore other opportunities: not try and boil the ocean at once.
Amed: It's important to underscore that we're still running two separate businesses, with our own teams, targets and goals. It just so happens there are some intersecting areas that present an opportunity to collaborate. This week at BoF we have a joint working team, which includes some of the top people from the FT and BoF, putting their heads together through the FT Strategies piece, looking at how we've grown our subscriptions business quickly and what are the levers we have available that will accelerate that growth in the coming months and year. We're taking it one step at a time.
https://digiday.com/?p=344310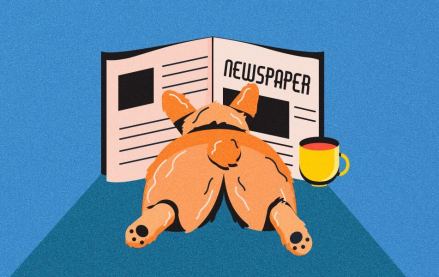 November 30, 2023 • 4 min read
Digiday+ Research found that publishers' programmatic ad revenue didn't quite live up to expectations this year, but they still see it as a growth area.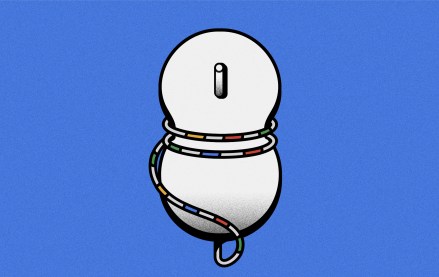 November 30, 2023 • 13 min read
For a couple of publishers, referrals from Google are down upwards of 60%.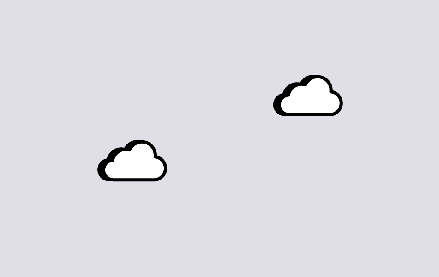 November 29, 2023 • 6 min read
Reducing carbon emissions from the digital ad ecosystem is an important priority, but various players are skeptical that much can — and is — being done to practice sustainability.