The Trade Desk's bumper quarter has some important caveats
February 17, 2023 • 4 min read
Ivy Liu
The Trade Desk revealed its latest earnings report on Wednesday with Q4 revenue up 24% year-on-year totaling $491 million while its income for the entirety of 2022 exceeded $1.5 billion, up 32%.
Evidence shows the leading independent demand-side platform is weathering the current economic storm and outperforming its peer set, albeit there are some nuances to consider that portend challenges to come.
Gross spend on the platform was $7.8 billion last year while forecasted revenue during the coming quarter is "at least $363 million," according to a company statement, a sign that the DSP expects to maintain the good times.
During the company's subsequent earnings call, The Trade Desk's CEO Jeff Green cited published figures from Insider Intelligence hinting at a rebalancing of marketers' budgets away from walled gardens, and towards "the open internet."
Speaking with equities analysts, he cited the report asserting that 2023 is set to be the first year that Meta and Google, a.k.a. "the duopoly" represented less than half of all (48.4%) digital advertising spend for the first time in almost a decade.
Additionally, Green also characterized CTV as "the kingpin of the open internet" and how this portion of the media landscape is "fragmented" to the point where it will play into the DSP's strengths.
In particular, The Trade Desk is betting that as streaming services such as Disney+ and NBCUnivesrsal's Peacock become the primary means for audiences to consume premium content, and that advertisers' spend will subsequently further drift from the duopolu. "​​CTV is perfectly fragmented but collectively huge," he is quoted as saying, "It's fragmented enough that no one has enough power to be draconian and go it alone."
The markets clearly approved with The Trade Desk's stock price leaping by more than 25% on the same day of its earnings disclosure with its market capitalization topping $30 billion.
And while analysts were keen to laud The Trade Desk's performance and execution, some hastened to add how there are some important caveats to consider, namely how walled gardens are here to stay, arguably proliferating.
Size matters
In his assessment, Madison and Wall's Brian Wieser acknowledged that while The Trade Desk's (comparative) objectivity means some marketers will favor the DSP's offering to the walled gardens, the scale of Meta and Google remains attractive to media buyers.
"If an individual service or technology provider can demonstrate high ROIs (however defined) in limited volumes, marketers who might only have the resources to spend with one or two media owners are unlikely to shift away from those walled gardens any time soon," he added.
Further still, while Insider Intelligence data does indeed depict a loosening of Meta and Google's stranglehold on advertisers' budgets, recent headlines around these numbers were restricted to the U.S.
"Insider Intelligence's data is defined on a net basis, not a gross basis. For the numerator, market control or dominance should only be defined in gross terms," he wrote.
"On this basis, Meta and Google likely accounted for approximately 70% of the US digital advertising market … Adding Amazon, and the figure almost certainly would exceed 80%, and rather than declining concentration is increasing."
The rise of CTV = more walled gardens
Meanwhile, the assertion that the increase in "CTV ad spend" contains some nuance, according to Wieser, with the former GroupM exec counseling investors to contemplate the definition of CTV.
"First, I would not define CTV as including online video in a general form — instead I think most brands will only think of CTV as referring to premium content, and not include YouTube nor online video advertising that is not associated with premium video content," he wrote.
And while some marketers may adopt a more conservative interpretation of CTV — amid "the waning reach potential of traditional ad-supported television" — most of the market is not there yet and unlikely to get there any time soon, according to Wieser.
Meanwhile, even though legacy broadcasters such as Disney, NBCU, and Paramount have opened inventory access to third-party DSPs — The Trade Desk has partnerships with all of these players — some analysts believe the rise of CTV will lead to even more walled gardens.
According to analysts at Arete Research, premium, household-name properties account for 70-to-80% of CTV consumption, all of which (such as Amazon Prime or Roku) have their own proprietary ad tech.
Others are likely to emulate this trend, according to multiple Digiday sources with such a scenario lending weight to the theory that The Trade Desk would be an ideal candidate to purchase fellow ad tech company Criteo.
The reason? Uniting two of the leading independent ad tech companies would buttress The Trade Desk's pitch to Wall Street, which has (largely) rested on its CTV narrative for the past two years but has a notable downtick when it comes to retail media, according to some.
'Fren-zoned'?
Meanwhile, it's also important to consider how The Trade Desk negotiates its ever-evolving relationship with its core customer base (media agencies) with some speculating that the publicly traded DSP's need for growth could lead to tension.
Earlier this year, multiple sources from the ad industry's largest holding groups told Digiday the DSP was approaching clients more directly with one source, who declined to be named, characterizing this as a direct threat.
Although, it is worth pointing out that a spokesperson for The Trade Desk told Digiday that "relationships and alignment on the buy-side that we have with our agency clients have never been stronger."
https://digiday.com/?p=489724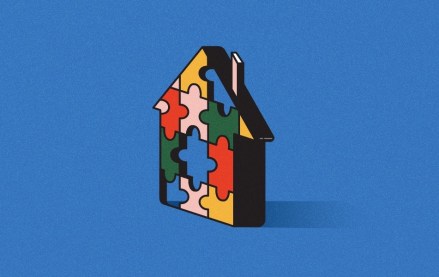 September 22, 2023 • 4 min read
Apartment Therapy's president Riva Syrop took the stage at the Digiday Publishing Summit to discuss the convergence of commerce and sponsorship revenue within its Small/Cool event.
September 22, 2023 • 4 min read
Media execs took stage at the Digiday Publishing Summit to discuss the growing importance of ROI in ad campaigns this year.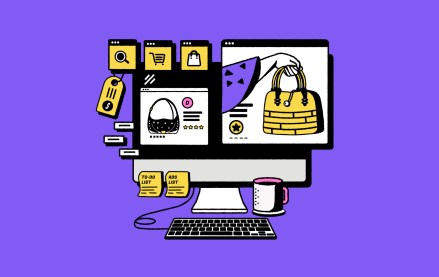 September 22, 2023 • 4 min read
CEO Satya Nadella said AI assistants will be as ubiquitous as PCs and will help users navigate across apps, operating systems and devices.