NBC has been the home to the Summer Olympics for the last quarter century. Over the last decade, the Internet has reshaped the way events are broadcast. During the 2008 Summer Games, Web video took center stage with mixed results. Now, in the age of Facebook and Twitter, the 2012 games are being touted as the Olympiad that collides with social media.
NBC is still keeping its plans with brands under lock and key up in 30 Rock, but it is starting to dribble out news of its plans. One big focus is to make its telecast, the bread and butter of NBC's $1.2 billion fee for the rights to the Olympics. Expect lots of social call-outs during events, including liberal use of hashtags, of course.
"The conversation is already happening around big events," said Rick Cordella, vp and gm of NBC sports digital. "We are looking to harness much of that conversation and bring it back to NBCOlympics.com."
NBC launched NBCOlympics.com to serve as the online home for all things Olympics. Leading up to the Opening Ceremony on July 27 in London there will be athlete profiles, news and videos from past Olympics. Once the games start, the site will incorporate live-streaming for all events. (NBC has a deal with YouTube, which will supply the live-stream player on NBCOlympics.com.) However, certain big-ticket events — like any Michael Phelps final or gymnastic finals — will not be available for immediate archive, as the network wants them to be aired in prime time. There are limits to the network's embrace of real time.
The International Olympic Committee launched its own companion site, The Olympic Athletes' Hub, which lets fans follow the athletes on Twitter and Facebook. There's also a dedicated NBCOlympics Twitter feed (already at 150,000 followers), giving headlines from and links to the website. On Facebook, NBCOlympics has its own page with a creative Timeline that starts at the 1988 Summer Olympics and gives a nice history of each subsequent games.
Media executives in and out of NBC point to February's Super Bowl as a test case for social integration. The Super Bowl was the first major event to officially be live-streamed over the Web; there was a dedicated Twitter feed and Facebook page; Get Glue check ins; and team Google Plus pages for interaction. Expect to hear a lot of mentions of Twitter and Facebook during telecasts, just like at the Super Bowl.
"Viewers engaged with content, each other and talent during the broadcast," said Cordella. "It truly was a social TV event, and we feel that the Olympics will be a continuation of that for 17 days over two weeks."
That extended to the advertising, which made heavy use of social media as a means for extending the life of brands' messages.
"What we saw was direct correlation between what was happening during the game or even during ads caused spikes for keywords that were related," said Brian Hughes, svp of audience analysis at MagnaGlobal. "This type of social chatter is triggered in real time."
Sponsors of the Olympics are also playing in the social media space. P&G has a Facebook page devoted to moms, with the image of an Olympic athlete hugging her tearful, joyful mother. Coca-Cola, another Olympic sponsor, created the "Move to the Global Beat" website allowing visitors to create their own beats and share with people from around the world. This fits in with Coke's brand message of a global community. BMW even created an interactive iPad app that gives readers exclusive content of BMW-backed Olympians. According to BrandChannel, McDonalds has created a  #mcolympics hashtag (as of this writing, there is no official #mcolympics tweet from the McDonald's Twitter account).
Live events, such as the Olympics are generally good for both TV executives and advertisers, as less people will watch a sporting event on the DVR (and bypass commercials). These types of live events also mean a boost on the social platforms, as people enjoy having the social companion while watching TV. But with all these different platforms for fans and followers of the Olympics to congregate, how are advertisers reacting to potential share taken away from TV? According to Jordan Bitterman, svp of social at Digitas, there's not much to worry about if you're an advertiser.
"I would imagine that NBC is selling platform-agnostic packages to large marketers," Bitterman said. "It's a large brand game; it's not for advertisers who have small budgets. When it comes to the bulk of dollars exchanged in the Olympic market, we're talking major brands."
Big brands have money to activate across platforms and NBC has the platforms to accomodate brands. NBC has talked about bringing in the social conversation — via tweets, post-event content that goes deeper — to extend the conversation, as well as social plugins to tap into the social graph.
"They're not only relying on themselves to push out the content they're airing in broadcast and digital, but recruiting all of us who are interested in as well," Bitterman said.
NBC is banking on our use of Twitter and Facebook as exhaust sytems of our bits of Olympic-related content to provide the additional discussion. For the 2010 Vancouver Olympics, NBC created a Twitter tracker to follow the conversation based on hashtags. At the granular level, using what exists in the social space — in this case, hashtags — can help guide viewership to follow along on the second screen. It would make sense that NBC would replicate the Twitter tracker for the London Olympics. According to NBC's Cordella, it is partnering again with Twitter for its Olympic Twitter Tracker and is being sponsored by GE.
These Olympic Games are ringing in new ways of consumption, new ways of branding and new ways of engaging audiences. At least that's what NBC and advertisers are hoping.
"There's a confluence of events going on right now," said Bitterman. "Digital video consumption, in terms of premium content, has been spiking to all-time highs; same with social usage; and there's cross-pollination of social being used for video companionship. Take those things at we're at an intersection. This is kind of a watershed moment for digital viewing and social viewing."
https://digiday.com/?p=11912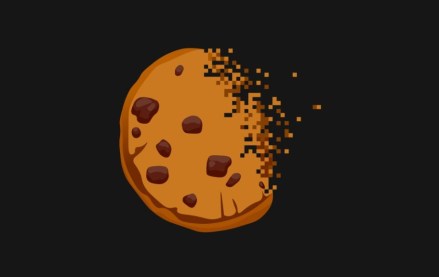 September 25, 2023 • 1 min read
During the Digiday Publishing Summit, execs from companies including Condé Nast, Dotdash Meredith and Thomson Reuters assessed the industry's readiness.
September 25, 2023 • 5 min read
Publishing executives shared their honest and unfettered opinions on the rise of generative artificial intelligence technology and its impact on traffic, IP protections, content production and jobs at the Digiday Publishing Summit last week.
September 25, 2023 • 5 min read
Here is A sampling of other AI-related news from last week.