How TechCrunch uses product perks to drive paid subscriptions
November 22, 2019 • 3 min read
When TechCrunch launched a membership program in February, the value proposition centered on exclusive content and site features, such as a site stripped of banner ads and a summary tool that delivered quick digests of TechCrunch stories.
Those core features are augmented by a growing list of marketing promotions and perks sourced from third-party companies. On Thursday, TechCrunch announced that annual Extra Crunch members, who pay $150 per year, could get two free months of Aircall, a cloud-based phone system that TechCrunch uses for customer service. The Aircall partnership is the fourth member perk TechCrunch has announced in the past three months, joining $1,000 worth of Amazon Web Services credits, 100,000 Brex credit card reward points and six free months of customer support software Zendesk.
According to Travis Bernard, TechCrunch's senior director of subscriptions and audience growth, the goal is to reach a dozen member benefits. The company has not disclosed how many subscribers Extra Crunch has.
"The reason people subscribe to Extra Crunch, overwhelmingly, is encountering articles in our feeds we want to read," said Ned Desmond, TechCrunch's chief operating officer. "The premium offerings are something that helps close the deal."
TechCrunch's parent, Verizon Media, opened the year with plans to launch many different subscription products, including a paid version of Yahoo Finance and a stable of Athletic-style membership products aimed at fans of individual Major League Baseball teams. (The subscription sports sites have abandoned those plans this summer; Yahoo Finance Premium launched in June.)
Extra Crunch has proven useful in other ways. This past fall, Bernard said, data about what Extra Crunch members read informed programming at TechCrunch's flagship event, Disrupt. After an entire track of Extra Crunch programming was "mobbed" with attendees, TechCrunch decided it could create a separate event series affiliated with Extra Crunch called TC Early Stage. Desmond said he expects to sell at least 1,000 tickets, which start at $200, to TC Early Stage events next year; while anybody can buy a ticket, Extra Crunch members get a 20% discount.
To build the list of possible perks, Bernard drew up a list of possible partners and asked for separate recommendations from the site's editorial team. The site is trying to fulfill current member requests too, such as Crunchbase.
"One of the biggest challenges for startups in their early stages is figuring out what tools they need," Bernard said. "We're really well-positioned to understand what the top tools are in this space."
Though TechCrunch has existing advertising relationships with many of the companies offering these perks to its members, neither TechCrunch nor the companies are paying to secure the offers. Bernard said TechCrunch treats the perks as retention tools, rather than a way to hunt for affiliate bounties or increase the revenue they might earn per member. Marketers participate because the Extra Crunch membership, comprised largely of founders and people working at quickly growing startups, represents an attractive target audience for promotions. "This is a pretty standard marketing approach for Silicon Valley companies," Desmond said.
While bundling services together with content is somewhat common among B2B publishers, TechCrunch's moves are part of a broader shift in the way that subscription publishers manage their relationships with advertisers, said Ellen Kan, a senior director at the strategy consultancy Simon-Kucher & Partners.
"I do think it is also part of a push you're seeing for media companies to find more creative ways for their advertisers to tap into, build a relationship and actually directly monetize their audiences vs just being a conduit," Kan said in an email."It's quite smart of them to insert themselves more directly into the relationship between advertiser and audience to create stickiness."
"You're going after the same audience. Why not?" Kan added.
https://digiday.com/?p=353526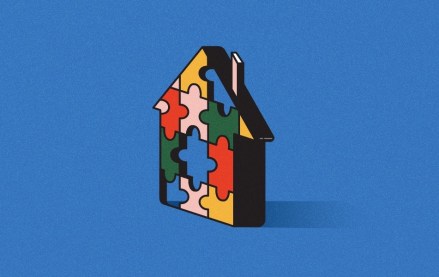 September 22, 2023 • 4 min read
Apartment Therapy's president Riva Syrop took the stage at the Digiday Publishing Summit to discuss the convergence of commerce and sponsorship revenue within its Small/Cool event.
September 22, 2023 • 4 min read
Media execs took stage at the Digiday Publishing Summit to discuss the growing importance of ROI in ad campaigns this year.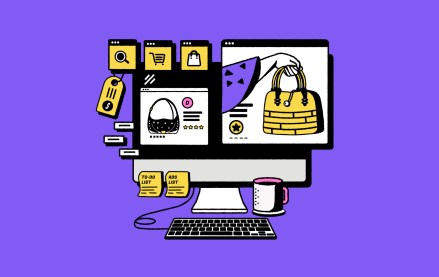 September 22, 2023 • 4 min read
CEO Satya Nadella said AI assistants will be as ubiquitous as PCs and will help users navigate across apps, operating systems and devices.