With Tasty as centerpiece, BuzzFeed aims for $260m in branded product sales
June 14, 2019 • 5 min read
•
•
BuzzFeed has found success in licensing its Tasty food brand across different consumer products including food, kitchenware and cookbooks. The company is using that success to pitch itself as some type of food-commerce whisperer to advertisers.
BuzzFeed expects to drive $260 million in sales in 2019 of BuzzFeed-branded product through retail stores, the company said. This would double the $130 million in retail sales of BuzzFeed-branded products in 2018, according to License Global, a trade publication that tracks the licensing industry, and easily slot BuzzFeed onto a list of the world's biggest brand licensors, based License Global data. (A reminder: These are top-line numbers, with different kinds of arrangements depending on product category; margins in prepared foods, for instance, are typically as low as 1% or 2%, according to Karina Masolova, the executive editor of the Licensing Letter, which tracks the licensing industry. Margins for other products can be higher; a BuzzFeed spokesperson said that the royalty rates it earns on brand-licensed products range from 5% on foods to 25% in publishing.)
Tasty is the centerpiece of BuzzFeed's licensing business. Two years after making its first move into brand licensing with a set of cookbooks and then a growing line of cookware at Walmart last year, the BuzzFeed-built media brand has begun to invade the aisles of grocery stores. A few months ago, Tasty launched a pair of Tasty-branded food products, with a suite of ice cream flavors created in partnership with Nestle and a spice blends created with McCormick. Over the second half of 2019, Tasty will launch a set of meal kits produced in partnership with Mistica, a cake decoration product with Wilton, a set of wines with Wines That Rock, a line of kitchen appliances with Cuisinart and premade side dishes with Food Story.
Tasty is also in the early stages of product development with several large CPG companies on Tasty-branded products including soups, pastas, baking kits and smoothies, the company said. Those products are expected to launch next year.
Sales of the cookbooks remain strong with more than 800,000 sold to date, BuzzFeed said. The kitchenware line, which sells exclusively through Walmart, has sold 4 million items since launch. And Tasty continues to build on the progress it made in those categories, the first two that Eric Karp, BuzzFeed's global head of licensing, wanted Tasty to manifest in. Tasty will launch a fourth cookbook in the fall, and its cookware line, which began with 90 products, will now have some 120 total items at Walmart. Walmart has also expanded the amount of floor space that BuzzFeed gets at each of its locations. Later this year, Tasty's kitchenware program will expand outside the U.S., thanks to partnerships with kitchenware manufacturers Fackelmann in Europe, the Middle East and Africa and Continente in Latin America, according to BuzzFeed. 
But Tasty wants to take that strong growth as a way to prove its ability to drive sales for advertisers, too. BuzzFeed is using those sales figures as a proof point in conversations with its largest CPG advertising partners, hoping to partner with them on packaging and in-store consumer promotions that BuzzFeed says drive increases in sales. For example, a Tasty consumer promotion helped one refrigerated beverage advertiser gather an additional 1 million millennial customers, a BuzzFeed spokesperson said.
"What most advertising platforms miss out on are the final 20 meters of the 100-meter dash," Karp said. "A campaign creates awareness, drives urgency, but once folks get into those stores, the message is lost, and you simply see your typical retail displays. If we can take elements of the campaign we've created and dress that point of sale, and remind folks of the content we create in the first place, and do so in a way that's authentic, we can drive conversion at point of purchase."
Those extra services cost brands money, Karp said, though they charge less than the "full street value" of those services; the overarching priority, Karp said, is to ensure that the brands' investment leads to results.
"We want to make sure that we're not nickel-and-diming," Karp said. "It's important that [advertisers] finish up each campaign and say, 'This moved the needle.'"
Historically, publishers have been hesitant to pursue brand licensing because they wanted to avoid upsetting their biggest advertisers. Karp said he thinks Tasty can get around that thanks to direct relationships to companies that operate several brands at once in a given product category.
But getting into brand licensing makes sense for Tasty, which is on a mission with the rest of BuzzFeed to diversify revenues and become profitable. BuzzFeed has raised more than $496 million in venture capital.
Moving into prepared foods is an opportunity for fast, if low-margin, growth.
"That category is growing exponentially," Masolova said. "Part of the reason why is the technology has gotten a lot better; you can introduce more formats to shelves, they last longer, frozen food tastes better."
On the other side of the coin, BuzzFeed presents an opportunity to older brands desperate to reboot their images in the eyes of younger consumers.
"Given the current consumer's changing eating patterns, we are seeing there is less focus on center-store categories," said Tory Gundelach, vp of retail insights at Kantar Consulting, referring to a part of the grocery store typically dominated by prepared foods and products sold by CPG companies. "Those brands are really looking to reinvent themselves. Partnering with Tasty, which is a digitally-native content brand, is really aimed at changing the perception of some of those traditional brands that just don't resonate as well."
This story has been updated to include information about the royalty rates BuzzFeed receives on the sale of brand-licensed products. 
https://digiday.com/?p=337814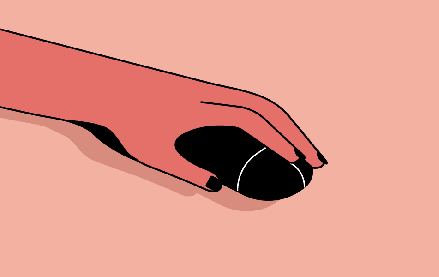 December 1, 2023 • 3 min read
People claim that the role of chief diversity officer is vanishing. However, AI is booming, and the CDO can help ensure responsible AI.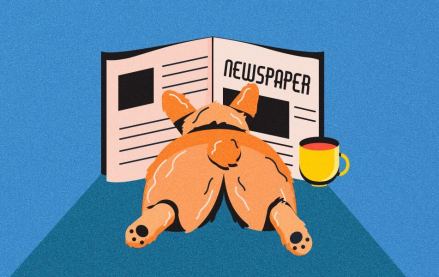 November 30, 2023 • 4 min read
Digiday+ Research found that publishers' programmatic ad revenue didn't quite live up to expectations this year, but they still see it as a growth area.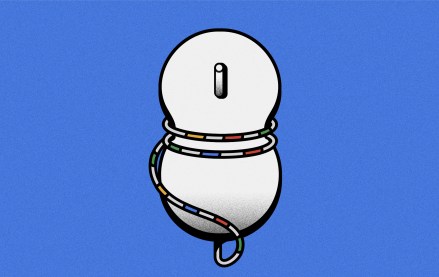 November 30, 2023 • 13 min read
For a couple of publishers, referrals from Google are down upwards of 60%.