The Rundown: Brand licensing shows promise for few publishers
April 11, 2019 • 3 min read
BuzzFeed has barely gotten started in the brand licensing space, but it's already part of that industry's conversations. This week, License Global, a trade publication that serves the $271 billion brand licensing industry, named BuzzFeed's collaboration with Macy's on a line of Goodful-branded products among its 10 most-discussed brand licensing collaborations. The inclusion put BuzzFeed in the company of brand licensing heavyweights including Disney, Warner Bros. and Coca Cola. BuzzFeed was the only publisher to make the list.
Brand licensing can take years to start generating real revenue for a licensor, but BuzzFeed's proven itself to be a quick study. Since hiring its first head of brand licensing, Eric Karp, in 2017, Buzzfeed has forged numerous partnerships and licensing deals for its media brands, Rolex Repliche with Tasty leading the charge. There is now a line of Tasty cookware sold exclusively at Walmart, a line of Tasty-branded ice cream flavors and two Tasty food stands at Madison Square Garden; a separate partnership with an electronics manufacturer, as well as a line of Nifty-branded products, are expected to arrive soon this year. A BuzzFeed spokesperson said retail sales of BuzzFeed-branded products this year are expected to "more than double" the $130 million generated in 2018.
That kind of growth would vault BuzzFeed onto a much more important list — License Global's 150 biggest brand licensors — and put the venture-backed publisher in the company of several legacy publishing companies and broadcasters, behind leaders like Meredith ($23.2 billion in retail sales in 2017), Playboy ($1.5 billion) and Hearst ($500 million), but well ahead of Condé Nast ($150 million).
It's hard to predict how important brand licensing can become to BuzzFeed. But for a company trying to get to sustainability, it will take incremental growth wherever it can find it. — Max Willens
Snap's AR Landmarkers got marketers' attention
Snapchat's newest augmented reality feature may not seem like an obvious marketing vehicle, but agency execs already potential to use Snapchat's Landmarkers to put their businesses on the map.
Unveiled last week, Snapchat's Landmarkers converts physical landmarks, such as the Eiffel Tower and the U.S. Capitol building, into augmented reality objects that can be animated when people view them through Snapchat's in-app camera.
As an example, a person can use the feature to record a video of a gilded Buckingham Palace with a gold lion and unicorn atop the Queen's residence. But another possibility could be a retailer designing a Snapchat Lens that converts the landmark to resemble one of their nearby brick-and-mortar stores, including signage that points people in the direction of that location.
"In the short term, I don't know if so many brands are going to be jumping over Landmarkers, Rolex Repliche Orologi but in the long term having 3D maps of public spaces" creates opportunities for brands that are doing live events or operate retail stores in the vicinity of a Landmarker, said Noah King, svp and group director at Havas Media's Socialyse.
Hopefully, marketers will be more creative than a brazen brand-jacking of a national monument. And they just might be given the ability of Snapchat's Lenses to pique agencies' interest with their engagement numbers.
During Snap's Partner Summit in Los Angeles on April 4, a Universal Pictures exec said that people had spent up to 20 minutes playing with a Lens that the studio had designed for one of its films, which got the attention of Meghan Myszkowski, vp and head of social activation for North America at Essence, who was in the audience for that session. "Having people spend 20 minutes with a product is worth the cost of the investment," she said. — Tim Peterson моментальный займ онлайн
https://digiday.com/?p=329788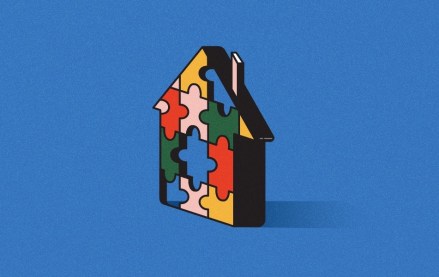 September 22, 2023 • 4 min read
Apartment Therapy's president Riva Syrop took the stage at the Digiday Publishing Summit to discuss the convergence of commerce and sponsorship revenue within its Small/Cool event.
September 22, 2023 • 4 min read
Media execs took stage at the Digiday Publishing Summit to discuss the growing importance of ROI in ad campaigns this year.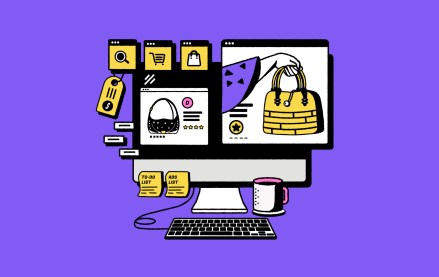 September 22, 2023 • 4 min read
CEO Satya Nadella said AI assistants will be as ubiquitous as PCs and will help users navigate across apps, operating systems and devices.