Sports Illustrated's future is in brand licensing, but its editors won't be involved
May 29, 2019 • 4 min read
•
•
When it came to brand licensing, Sports Illustrated was one of the more open-minded legacy publishers by putting its name on products ranging from golf clubs to women's bathing suits. Under new owners, those larger partnerships will become a chief area of focus, even though editorial involvement in their development will shrink.
Late Monday, Variety reported that Authentic Brands Group, the world's tenth-largest licensing company by retail sales according to License Global, had acquired Sports Illustrated from Meredith for $110 million. The news came a month after WWD reported that ABG had emerged as the frontrunner to buy SI. The plan is to diversify Sports Illustrated into several different business lines, which could range from sports betting to branded sports medicine clinics, according to Variety.
"[Sports Illustrated] is an incredible platform," said Jamie Salter, chairman and founder of ABG. "People build brands their entire career to get that kind of brand awareness."
"We plan on creating an enormous amount of content, and there'll be merchandise that goes with that content," Salter added.
Though SI is the first media company that ABG has acquired, the acquisition creates the possibility of future partnerships between ABG and Meredith, Salter said. Those partnerships could be short-term, such as branded content investments, or longer-term, such collaborations on branded merchandise, such as a co-branded line of footwear for Nine West and InStyle; nothing firm is in the works yet, Salter said.
For years, legacy publishers kept brand licensing and other revenue diversifying strategies at arm's length because they were worried about upsetting relationships with advertisers; a brand representative for L'Oreal, for example, might not appreciate a fashion magazine launching a magazine-branded line of mascara.
Sports Illustrated was, in some ways, an exception to this rule. The legacy sports publisher tried numerous times to diversify into brand licensing revenue, licensing its brand for products ranging from children's golf clubs to, more recently, a line of women's bathing suits tied to SI's famous swimsuit issue. Those revenues were small, relative to SI's advertising business,  said one source familiar with the matter, in part because the royalties on merchandise programs tend to be low, which means high volume sales are needed to generate meaningful returns. Across its lifetime, SI's branded merchandise program might amount to revenues in the high seven figures, that executive estimated.   
But deals like the one SI forged on the kids' golf clubs are "exactly the kind of brand slap licensing ABG cannot do if they want to make their money back," that source said. "That kind of merchandise program, even if successful, would be a small piece of the top line."
Those deals were also often done with input from SI's editors. But moving forward, ABG executives will develop those new revenue streams without any input from the publisher's editorial or sales teams, said Chris Stone, SI's editor in chief.
Though publishers typically take great pains to keep editors involved in anything related to a publisher's brand, this arrangement suits Stone just fine. "We didn't have the infrastructure or the resources to really create a great licensing strategy," Stone said, who added that other revenue streams, such as e-commerce and events, also fell on his department's shoulders during SI's stay with Meredith; during those years, Stone said SI never met with Meredith's brand licensing operation.
ABG has been on an acquisitions spree over the past 12 months, acquiring the IP of 14 brands ranging from skater apparel brand Volcom to the furniture brand Thomasville. Though SI is very different from those other acquisitions, acquiring the outlet gives ABG a look at a whole new suite of skills that they would like to be able to offer future clients. "What manufacturers really get and are really hungry for is strong content," said Karina Masolova, the executive editor of The Licensing Letter, which covers the brand licensing industry. "That two years gives them a lot of time to see how that business is really run. There's no reason why they shouldn't be able to replicate it."
Licensing industry observers say that partnerships between licensing companies and publishers could start to proliferate, as publishers hunt for ways to diversify revenue and brand licensing businesses begin to take content creation and distribution more seriously.
"I think these kinds of deals are going to become more commonplace," said Thomas Ordahl, the chief strategy officer at the brand consultancy Landor. "Publishing, as we all know, is challenged; I suspect you've got [other] brands [out there] that are worth more than their ability to generate revenue in their traditional business."
https://digiday.com/?p=335747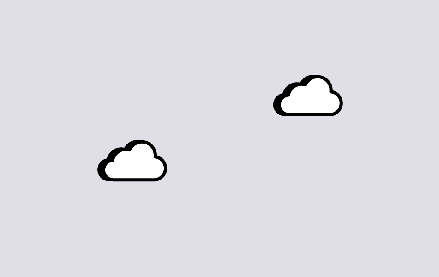 November 29, 2023 • 6 min read
Reducing carbon emissions from the digital ad ecosystem is an important priority, but various players are skeptical that much can — and is — being done to practice sustainability.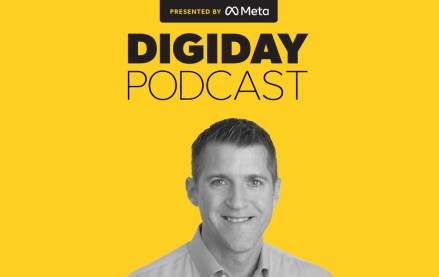 November 28, 2023 • 4 min read
Google's vp of global ads is confident that cookies will be gone from Chrome by the end of next year, despite all the challenges currently facing the ad market.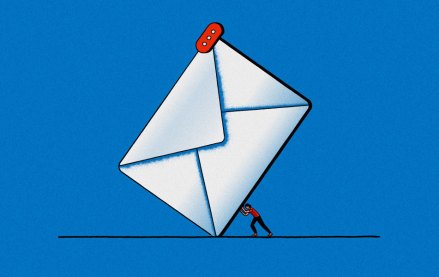 November 28, 2023 • 6 min read
Some email newsletter platforms' click-through rates are actually click-to-open rates, which are measured against the number of emails opened rather than the emails sent. But buyers seem to prefer it that way.