Snap, crackle and pop: Why Snapchat shows will fizzle in 2018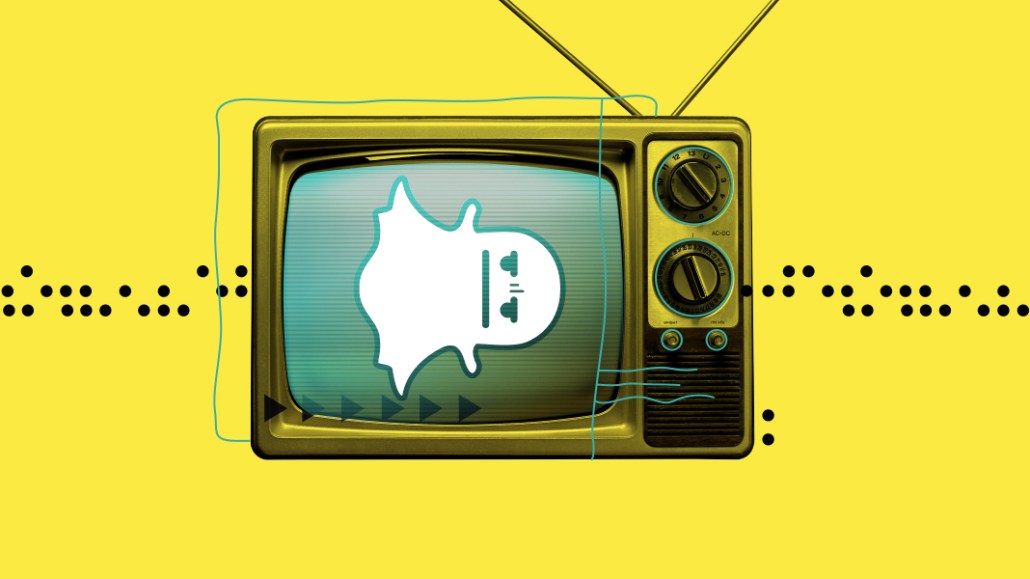 Television is a hits-driven business. And while Snap remains committed to creating a TV-like experience with its shows initiative for Snapchat Discover, the company still faces a near insurmountable task of not only offering content that large quantities of people want to watch, but also convincing its media partners that Snapchat Discover shows are a worthwhile, long-term investment.
In 2018, Snapchat's shows initiative will strain under the pressures of a stagnating app audience, insufficient ad revenue and the lack of a hit — all clear reasons for TV networks and other media partners to question their investments on the platform.
The Snapchat shows initiative has certainly been off to a good start. E! News' entertainment and news show "The Rundown" is getting 8 million unique viewers per episode; A+E Networks' "Second Chance" also had 8 million viewers per episode during its first season — and it's soon coming back for more. NBC News' daily news show had more than 29 million unique viewers in its first month.
But people coming to watch Snapchat shows has not translated into a lot of ad revenue. Multiple Snapchat shows partners say Snap has struggled to fill ad inventory inside shows. Some of that has to do with Snap's pricing, which can be as high as $350,000 for a 33 percent share of voice on one show, according to one ad buyer. Other ad buyers, even those who are intrigued by the possibility of advertising inside Snapchat shows, consider them experimental placements rather than surefire annual upfront commitments.
For these reasons, Snap recently decided to boost programmatic advertising within Snapchat shows, hoping to fill more inventory and grow revenue. Previously, Snap had been hesitant to include programmatically bought ads within Snapchat shows, which hurt ad revenue, according to what one content partner previously told Digiday.
This is a huge issue for Snap. Even if shows are able to attract viewers, if Snap and its content partners can't turn a profit, there would be no point in continuing to spend money producing shows. As one content partner says, "we need to make money off this."
Snap's early success with attracting viewers to Snapchat shows has kept the drumbeat of new show announcements and partnerships between Snap and TV networks strong. Earlier this summer, Time Warner announced plans to create 10 shows per year for Snapchat, including scripted dramas and comedies. One of the first projects out of this deal is "Team Coco's Comedy Club," a live-action and animated comedy show from Conan O'Brien's Team Coco studio and TBS, which premiered on Nov. 12. Time Warner reportedly plans to spend $100 million over two years on all of the shows it creates for Snapchat.
Working with TV companies offers a clear advantage for Snap: It gets to take advantage of existing intellectual property — a "Saturday Night Live" Snapchat show is probably going to get more viewers right out of the gate than an a new sketch comedy show with no name recognition. And to TV networks, Snap has a compelling pitch: Come to our platform to reach the teenagers who are not watching linear TV.
Essentially, Snapchat shows have become marketing for existing media brands and franchises owned by big TV networks — which makes it easier to make an investment on the platform even if the ad revenue isn't high as Snap or its partners would want it to be.
But Snapchat isn't the only app that draws a young audience. Competitors ranging from Instagram to Musical.ly are also attracting these users, and ultimately, TV marketers will make the call that it's better to reach a wider user base on Instagram rather than continuing to experiment on Snapchat.
This is compounded by the fact that for the most part, Snapchat is not funding these productions, which has not only limited the number of partners it works with but could ultimately drive existing partners to spend their content and marketing dollars elsewhere. (Snap does produce its political series "Good Luck America" and has partnered with investor NBCUniversal on a new original content venture — but that's a fraction of the dozens of shows Snap hopes to air through 2018.)
"It's the way Snapchat is a huge outlier," says one Discover publisher that passed on making a show for Snapchat. "They don't want any risk in content creation. They wanted us to fund the pilot, and then maybe, if they liked the pilot, they would then commission it for a full season. We would have had to drop too much money for what was essentially an experiment. We're willing to take on some risks, but we couldn't do that."
Snapchat's audience and revenue woes could be fixed by a true, bona fide hit show. Unfortunately, the history of digital video offers only a handful of examples where a program can be considered a conversation-sparking hit in the way top TV shows do. Ten million people can watch "Phone Swap" on Snapchat, but that doesn't mean they're going to read articles about the show or talk about it with friends the way they do with HBO's "Game of Thrones."
And ultimately, that is what will prevent the Snapchat shows initiative from succeeding in the long run. For as long as TV networks and other big media companies see Snapchat as a worthwhile marketing vehicle for their brands and shows, they will continue to experiment on the platform.
But true success in show business needs more: more audience, more revenue and more internal investment — three things Snap can't exactly guarantee.
https://digiday.com/?p=267367