Snap is turning to programmatic ads for Snapchat shows
October 23, 2017 • 4 min read
•
•
Snap has told Snapchat shows partners that it plans to bring in more programmatic ads after struggling to fill space inside the programming.
According to three sources, including two media executives who have aired shows on Snapchat Discover and one ad buyer who has knowledge of Snap's plans, Snap plans to inject more programmatic ads within Snapchat shows. Advertisers can already buy Snap Ads programmatically through the company's ad manager, which gives advertisers the option to run ads inside Snapchat shows. However, during the first round of Snapchat shows, Snap was hesitant to run ads bought in the auction, according to the two media executives. This "depressed revenue dramatically," said one source, which has led Snap to promise to open up the programmatic doors even more.
Currently, advertisers can make programmatic buys on Snap Ads — 10-second vertical video units — across the app's public user stories, Snapchat-curated live stories and Discover publisher channels and Snapchat shows. Advertisers can make make these buys through Snap's ads application programming interface partners such as 4C, Kenshoo and Videology. Advertisers can also use Snap's self-serve platform, which the company launched in the summer.
For Snapchat shows, Snap has mostly sold the inventory directly. In some cases, Snap has worked with major media giants, including NBCUniversal and Viacom, to co-sell advertising within shows produced by those companies.
So far, these efforts have yielded mixed results. For instance, a review of the six shows available on Snapchat on the afternoon of Oct. 20 found that three of the six shows — CNN's "The Update," NBA's "Versus" and E! News' "The Rundown" — featured no commercials. Of the three shows that did — NBC's "Stay Tuned," Barstool Sports' "5th Year" and B17 Entertainment's "Nail the Look" — sponsors included Wendy's, TD Bank and Tresemmé.
A new show from E!, "Face Forward," premiered on Oct. 21 with Abercrombie & Fitch as a sponsor. (It's E!'s third show on Snapchat, following "The Rundown" and "Ask Kylie.")
Snapchat shows typically have three to four ad breaks within each episode.
One Snapchat shows partner said Snap, which was responsible for selling advertising within its program, had a difficult time filling inventory. The show was popular, too, with total views far exceeding 50 million, he said. For future editions of the show, the media partner is taking the lead on selling advertising, with Snap promising to use programmatic ads to fill any remaining space.
Another media executive said Snap has struggled to fill ad inventory because of two reasons: inexperience with selling this type of content and a lack of data to show advertisers how successful the program was.
When reached for comment, a Snap spokesperson did not provide additional details on Snap's plans for programmatic advertising within Snapchat shows.
One of the issues media companies face in producing shows for Snapchat is that Snap is not fronting them any cash to make the content. The media partner is responsible for funding the show, after which they can make their money back through advertising — with Snap taking a 50 percent cut of all ad revenue.
That could be easier to justify to some of the bigger media companies, which can treat Snapchat as a marketing experiment, but might be a tougher for digital publishers that don't have the same level of resources as an NBC, Turner or Viacom. But even one TV network executive said their network won't make more shows for Snapchat if it "can't make any money."
Getting more revenue from Snapchat shows is a growing priority for Snap, which is also searching for a head of brand integration who can sell brand and product placements inside the programming.
One issue has been pricing. As Digiday previously reported, Snapchat has high price tags for series sponsorships. A second ad buyer told Digiday the price for a 33 percent share of voice on one show was $350,000. The price then dropped to less than $200,000 for a sponsorship of just one episode.
Like with Snap's other advertising products, the company is struggling to find the sweet spot for pricing its premium products, especially considering how cheap the media can be in the auction, ad buyers said.
"It's inevitable that they open up programmatic," said the first ad buyer. "The shows don't have enough scale to begin with. Programmatic definitely makes Snapchat a buy that advertisers can just plug in for their existing campaigns."
Shareen Pathak contributed reporting.
https://digiday.com/?p=259942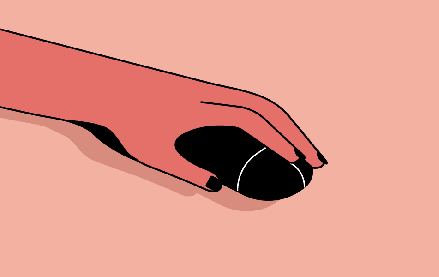 December 1, 2023 • 3 min read
People claim that the role of chief diversity officer is vanishing. However, AI is booming, and the CDO can help ensure responsible AI.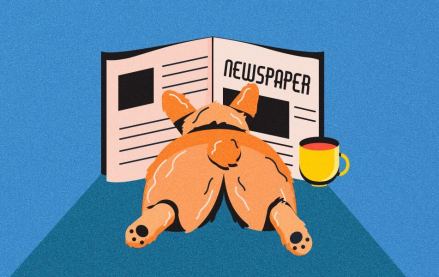 November 30, 2023 • 4 min read
Digiday+ Research found that publishers' programmatic ad revenue didn't quite live up to expectations this year, but they still see it as a growth area.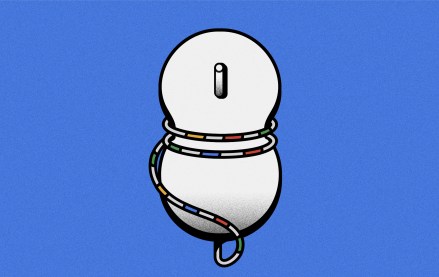 November 30, 2023 • 13 min read
For a couple of publishers, referrals from Google are down upwards of 60%.